British Superbike Championship rookie standouts Charlie Nesbitt and Max Cook arrive for this weekend's eight round at Cadwell Park looking to build on the success of a breakthrough performance for both last time out at Thruxton.
On a weekend that saw BSB's established order flipped on its head, while the likes of Tommy Bridewell, Glenn Irwin and Josh Brookes found themselves making up the numbers around the UK's fastest circuit, it allowed lesser fancied riders to take a moment in the spotlight.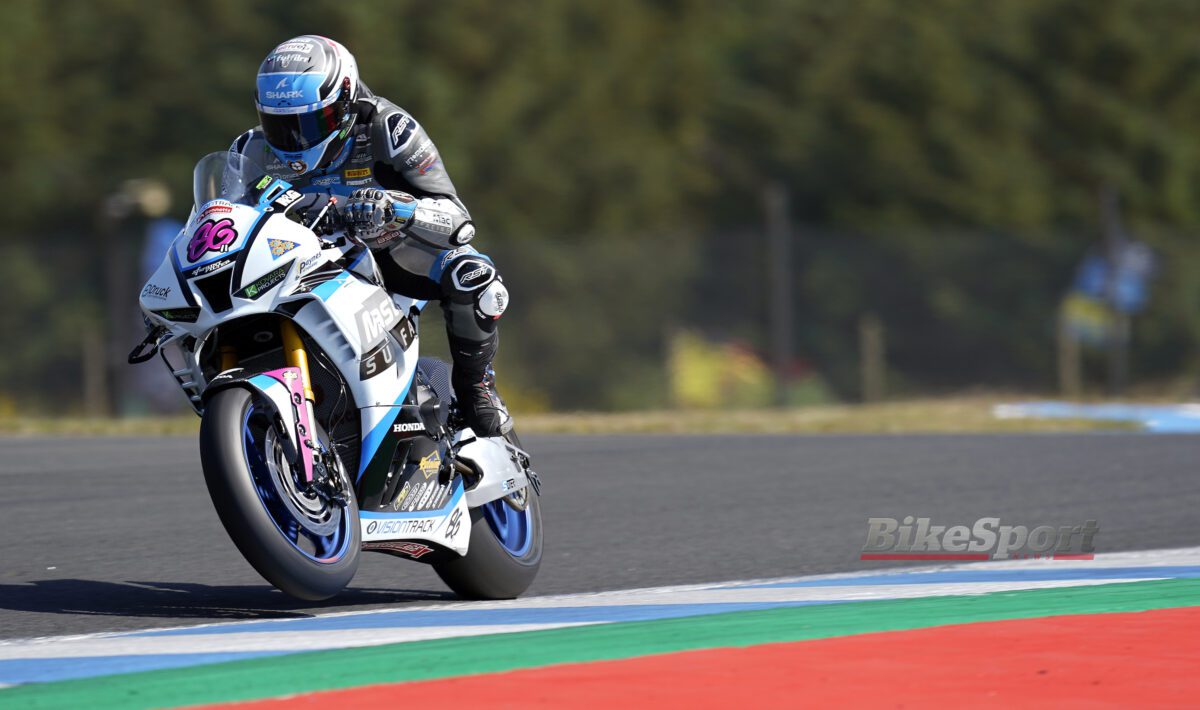 Among all of the standout performances at Thruxton though, it was Nesbitt on the MasterMac Hawk Honda CBR1000RR-R and Cook riding the FS-3 Kawasaki ZX-10RR that attracted most praise.
In what has been a hugely promising first year in BSB, Nesbitt had been knocking on the door of something special when he burst through at Thruxton with his first trip to the BSB podium, an occasion he savoured in all three races.
They are results Nesbitt is now keen to prove are in no way flukes at Cadwell Park, where he was a race winner in the National Superstock class.
"Thruxton was amazing and flowed really well for me and the team," he told the BSB website.
"They have done an amazing job and I am really looking forward to Cadwell Park as I did really well there last year on the Superstock bike.
"I think if we can find the flow and a good setting then we can be battling again where we were at Thruxton and I can't wait to get going."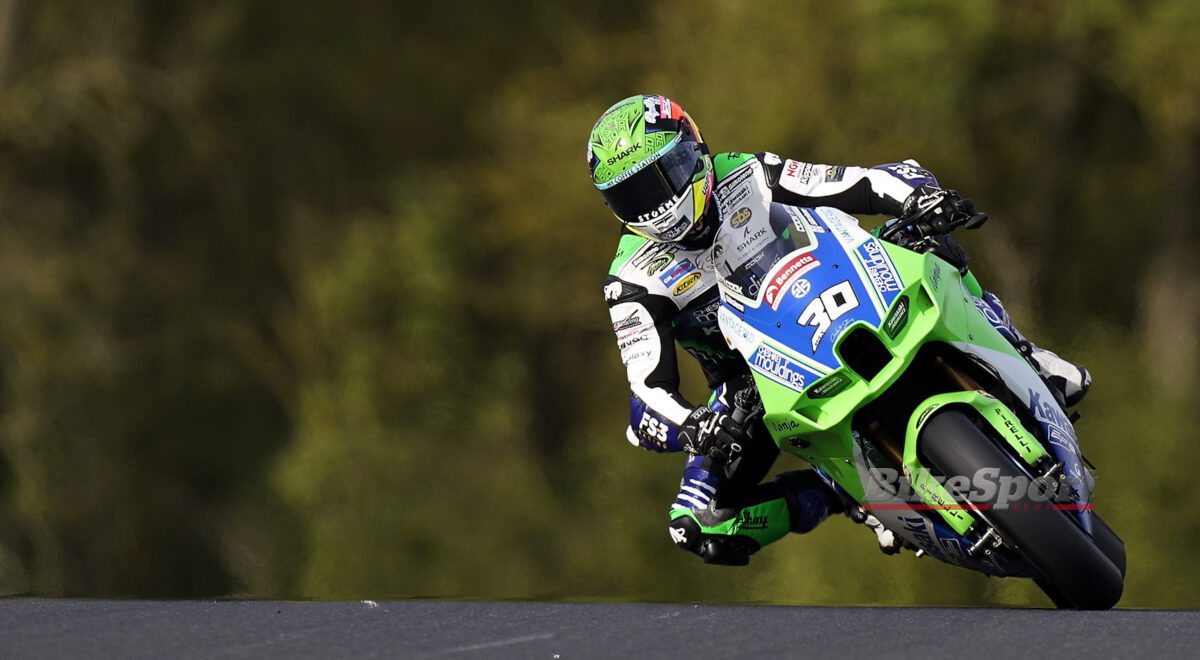 Max Cook tastes BSB success, hungry for more
Nesbitt wasn't the only young up-and-comer to turn heads at Thruxton with Cook giving his maiden BSB season a major boost with a pair of fourth place results, plus a stint leading a race for the first time.
Indeed, whereas Nesbitt came into the year with valuable experience racing a 1000cc machine, Cook by contrast arrived via a substantial step from the Junior Superstock ranks.
However, after a low key start to life in BSB, Cook's results have gotten incrementally stronger as the season has progressed, culminating in his breakthrough at Thruxton.
Admitting he surprised himself with his efforts, Cook says he will continue to take an open mind to the more technical, twisting Cadwell Park
"I think Thruxton went pretty good," he is quoted as saying by the BSB website. "I didn't really expect to be right at the front to be totally honest; I had a totally open mind-set.
"I knew it was going to be fast and I think every track I have been to so far has felt completely different on the Superbike so I just had no expectations, thought I would learn from it, work out how to manage tyres and it totally went the right way. It seemed to suit my style and I had a great weekend straight from the off.
"To be running at the front, was something that I wasn't expected but I felt comfortable riding with the boys with clean overtakes and good racing.
"The Kawasaki was working well and both myself and Lee were strong. It was awesome for the team, and me and Spud [Charlie Nesbitt] as rookies being up there.
"Heading into Cadwell Park it's another different circuit and a complete opposite to Thruxton, it's another leveller so I am going with an open mind set and carry this boat load of confidence that I gained at Thruxton into this weekend and just enjoy it."