Tommy Bridewell demonstrated his British Superbike Championship (BSB) title credentials on his first outing with the Paul Bird Motorsport-run BeerMonster Ducati team by claiming three hard fought podiums at Silverstone.
Like a number of riders, Bridewell is taking on a new challenge at pastures new following his switch over the winter from the Oxford Products Racing team, with whom he'd spent five seasons.
The results - two seconds and a third - were even more encouraging given it was his first time on the new F23 Ducati and also that the first round was taking place on one of his least-favoured circuits.
In contention for all three wins, Bridewell, who took pole position in qualifying, ultimately had to settle for two seconds and a third but was more than happy with his weekend's work.
"First and foremost, it's been a great start to the season and to get three podiums for the team first time out – and at one of my bogey circuits – is full credit to them," he said afterwards.
"After qualifying we knew we had good pace but until you get into the races, you can never be quite sure, but I really enjoyed all of them and I'm so proud of the team. After the hard times they've had, for me to come in and give them a pole position and three podiums straightaway has ticked a lot of boxes."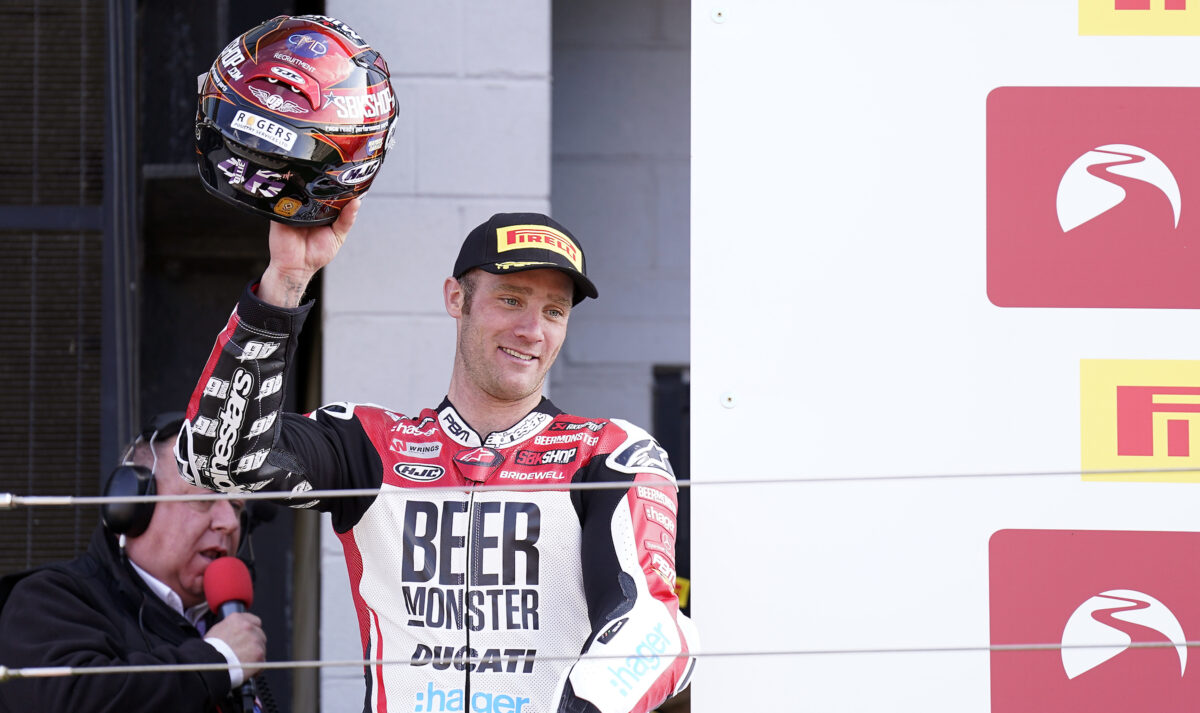 Bridwell, who's finished in the top three of the championship in three of the last four years, led laps in all but the final race when he had to fight his way through from ninth on the grid.
Although he couldn't quite make the moves he needed to in the final stages, he was satisfied with his three podiums, a red flag in Sunday's first encounter perhaps denying him a chance of victory.
"I got caught up with Kyle (Ryde) in the first race on Sunday and the Yamaha's always been good in the last sector which enabled him to continually make a move at turn one. I had to keep coming back on him as I could see Josh (Brookes) had opened a slight gap."
"With four to five laps to go, I knew it was time to go but whilst it would have been tough to get by him, the red flag brought the race to an early end.
"The final race was tough due to starting from ninth and I maybe underestimated how hard it was going to be, but I got up to third and, like I say, it's been a great start to my time at BeerMonster Ducati."
Despite not tasting the winners' champagne at Silverstone, Bridewell's results earn him an early second place to Josh Brookes in the overall standings - CLICK HERE