Glenn Irwin once again emerged as a race winner at the British Superbike Championship (BSB) opener for the second successive year as he marked his PBM BeerMonster Ducati return with a victory in the third race of the weekend at Silverstone.
While his 2023 BSB opener wouldn't prove quite as lucrative as his hat-trick romp on the Honda 12 months ago, the Ulsterman's momentum built over the weekend on the Ducati Panigale V4 R, leading to a podium and a win on Sunday.
Fifth in Saturday's season opener, Irwin and his team worked hard overnight to make changes to the new F23-spec V4R, utilising some of team-mate Tommy Bridewell's settings and it paid dividends as first and third was the outcome on Sunday, sharing the podium with Bridewell on each occasion.
"Saturday was most definitely a learning race, but we were in the mix throughout," he said afterwards. "We knew we needed to make changes for Sunday, power delivery, particularly out of turn three, being one, but if we'd have been offered two top five finishes in the first race, we'd have bitten your hand off."
Irwin made life difficult for himself in Sunday's first race, dropping all the way back to 12th but he proved the changes made had worked as he steadily moved forward, moving into third with five laps to go.
Hopes of climbing further were dashed though when the race was ended three laps early due to Danny Buchan's crash coming on to the start and finish straight.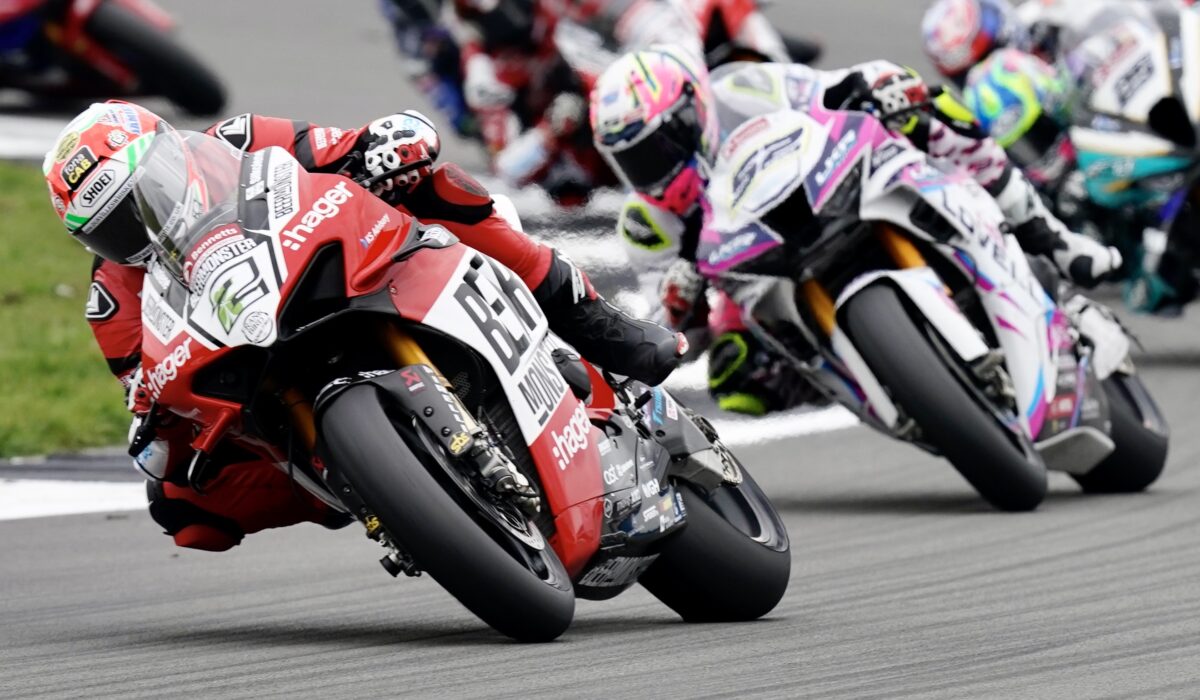 Bad starts, strong finish - Irwin toasts "great BSB start"
However, he didn't have to wait long before tasting victory on a Ducati once more, hitting the front on lap 18 of 30 in the final race and remaining there all the way until the end.
Maintaining a half second advantage for much of the way, Josh Brookes and Bridewell closed up in the closing stages but he duly took his 10th BSB victory and first for Ducati since Brands Hatch in October 2018.
"The F23 looks to be a step forward from the previous model but things didn't go to plan at the start of Sunday's races with distinctly average starts, especially in the first race, so there's clearly a bit of work to do with managing the clutch. I gave myself a lot of work to do but the boys worked hard and late into the night to give me a great package and I was able to come through."
"Both races were tough as it was hard to manage the tyre whilst trying to make as many passes as what I did. It was a bit cooler in the final race and there wasn't much tyre left at the end, but we were all in the same boat.
"We know there are still areas where we can improve and there's plenty for us to learn with the F23 Ducati, but it's been a great start so full credit to the team and also to Tommy."
Irwin leaves the BSB opener holding third in the overall standings behind FHO BMW's Brookes and his BeerMonster Ducati team-mate Bridewell