Love. When you know, you know… you know?
Butterflies? Sure. Desire? Absolutely. Marriage? Hey, if you can find someone to ordain a marriage with you and your motorcycle, then by all means 'til death do you part. Or until the clutch goes.
It's much the same with racers. It could be a perfect career-long relationship, a one season stand or a no terms attached single race.
Either way, you'll want to be part of a committed team that will drive you forward and you'll need complete trust in your 'other half'. You might even receive a bouquet of flowers and a bottle of champagne on special occasions too.
For Bradley Ray, his search for the ideal partner to get his revs rising had been a prolonged and wending one. What was once on track and full of ambition had hit the skids and become peppered with red flags.
Then he found 'The One', or rather, the Yamaha R1.
"It's weird, but going into the 2022 BSB season, I knew this would be my year," he tells BSN in an exclusive interview.
"After my first test on the Yamaha, I realised straight away the package was unbelievable. I knew this was my biggest chance to become BSB champion."
The love affair between Ray and his Yamaha R1 was a marriage made in motorcycling heaven.
A McAMS title-winning 'vintage' from 2021, the Yamaha R1 was therefore something old and something blue. Ray's bristling sense of sheer confidence and absolute belief completed his something new.
"I'd been in BSB for a few years and I hadn't had the team around me or the right equipment, so when I joined OMG and went to Yamaha, I knew this was my biggest chance to become BSB champion.
"I did everything in my power to make that happen - trained like an animal, got good people around me, my family, Shane [Byrne, his manager] was there and was a massive help and the team were amazing."
Come the end of the season, while it wasn't quite a gold ring on his finger, Ray did at least have something priceless in his hands as he held aloft the BSB title-winners' trophy for the first time.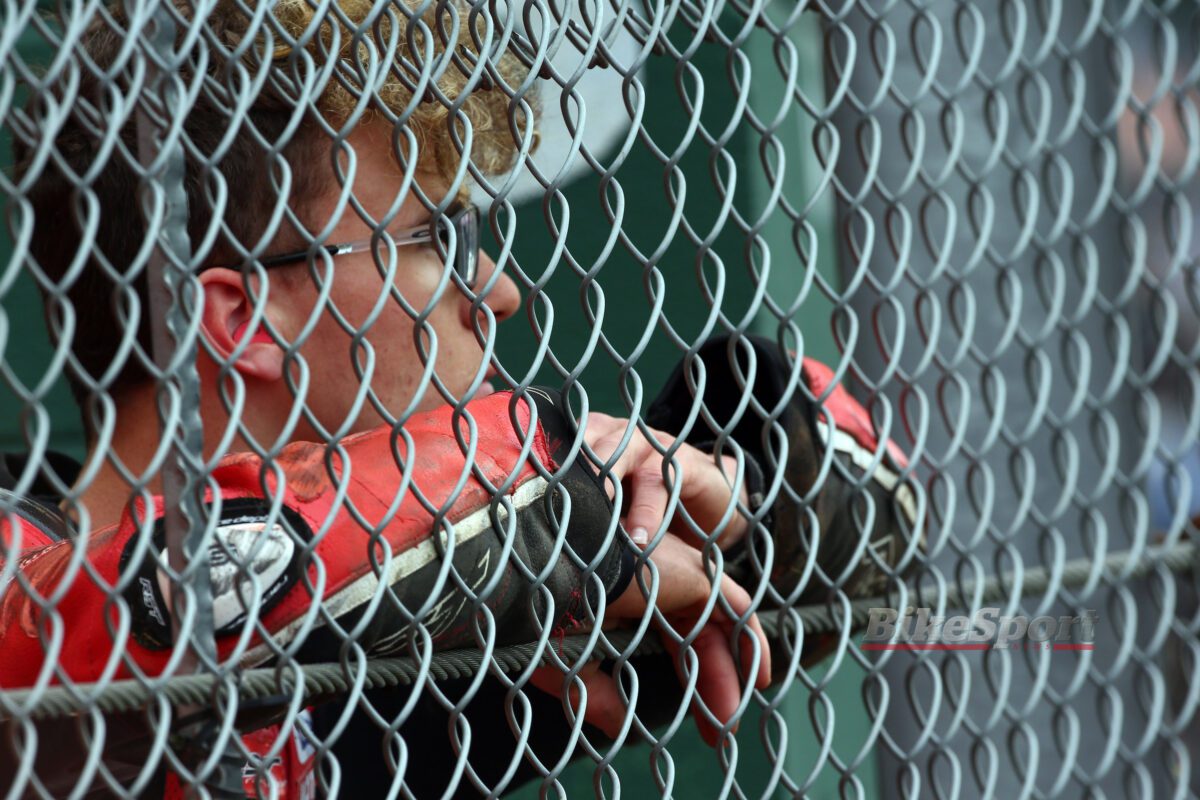 "I began to think I'm not as good as people think I am"
Few will deny there was some sweet vindication in Ray's route to glory, some five years after bursting into BSB boasting reams of precocious talent and a skillset that belied his teenage years… plus, of course, his signature spectacles and mop top of curls.
Indeed, 'stars aligning' is a fitting way to describe Ray's ascension to assured status as one of the UK's brightest balls of hydrogen and helium (metaphorically, so to speak)... and not because Venus moved into Jupiter's aura, flipped over Saturn and got its moons out for Uranus.
Instead, Ray's star is a star many always believed was still yet to shine its brightest. One whose constellation of talent had always been there, but had become shrouded by the stormy clouds of self-doubt and wavering confidence.
"You're riding for your career every round you go to, every season," he asserts.
"You ride for a job and if you don't perform, you don't get the rides. So when I had a difficult year [2019], got a few podiums but never really shone through, I began to think that maybe I'm not as good as people think I am."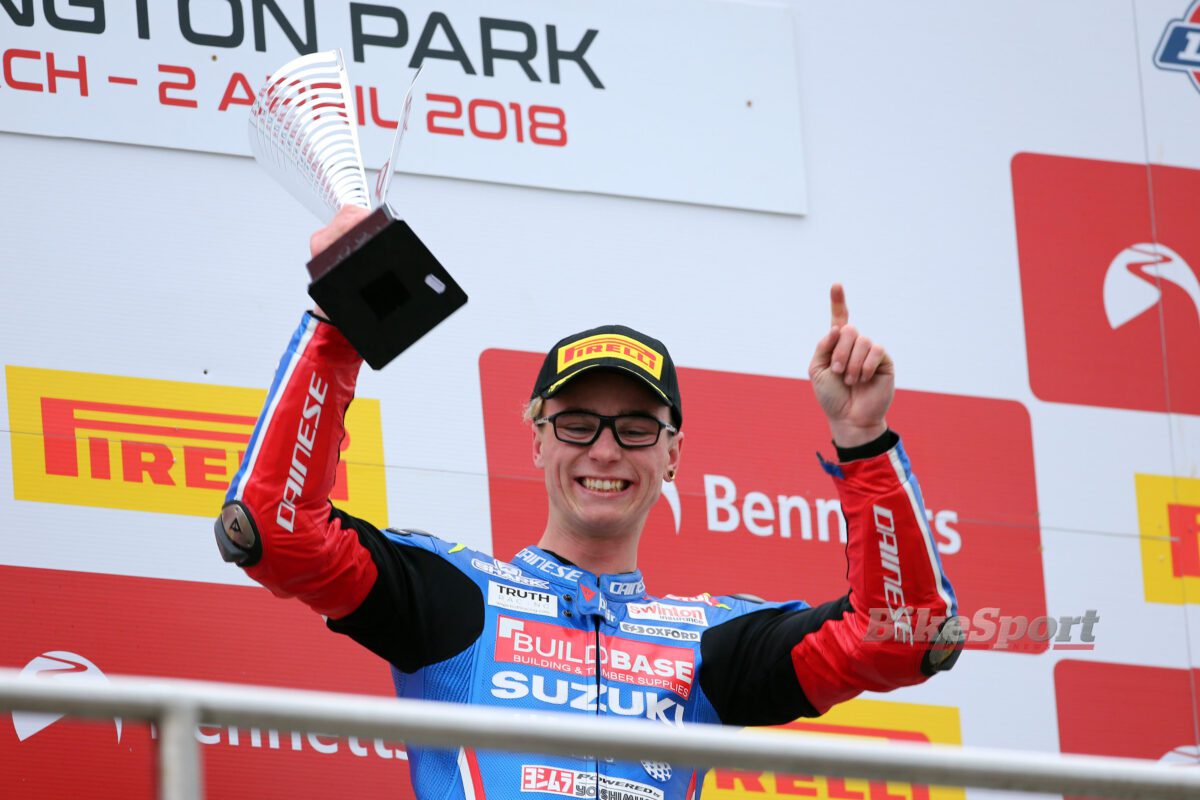 Indeed, it was Ray's head-turning debut and sophomore campaigns - first on a privateer Suzuki, the second a double race-winning, Title Showdown qualifying campaign with the official team - that unintentionally set precedent for high standards.
Quickly elevated to status as Britain's next breakout talent, Ray found himself the centre of attention, both in BSB and Suzuki, with the Japanese firm positioning him as an fresh, exciting ambassador for the brand.
There was even talk of Suzuki mounting a return to the WorldSBK Championship with Ray as its talisman, while he was even rewarded with an 'incredible' test outing aboard the Suzuki GSX-RR MotoGP machine.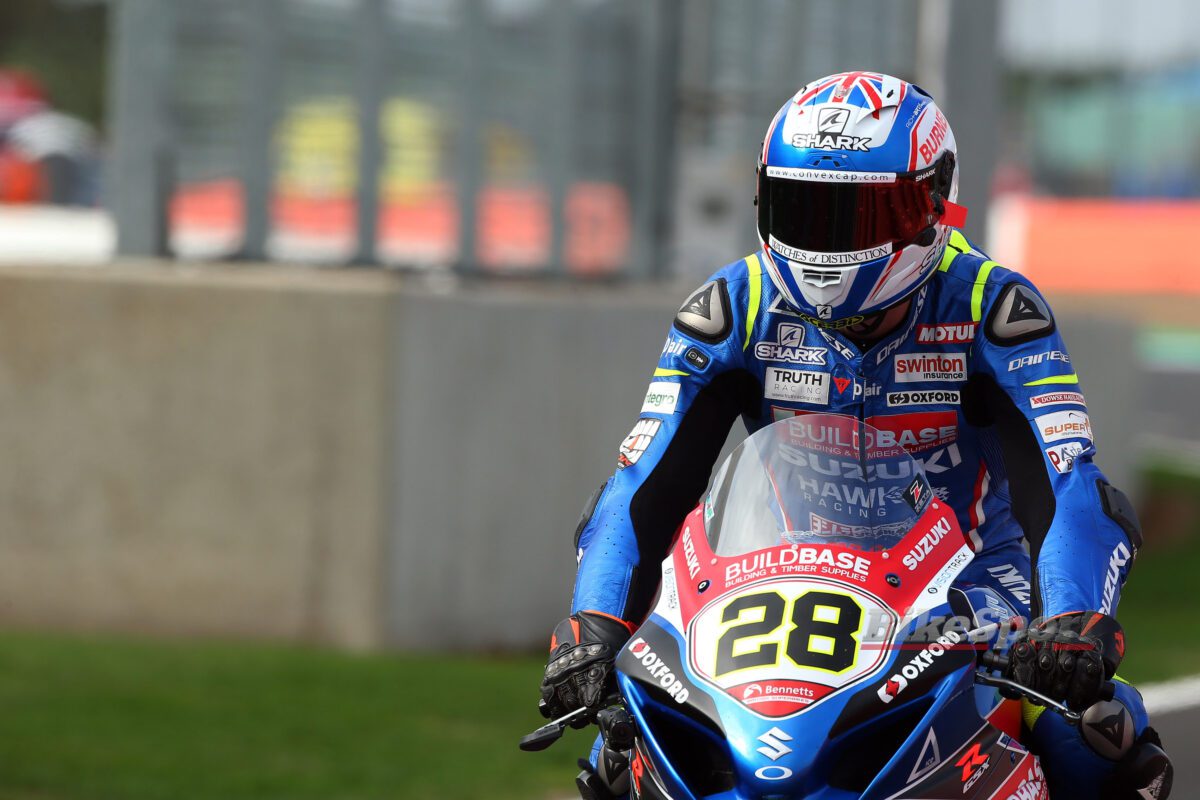 Quicker than a Ray of light
However, the attention around Ray was a 'hype train' that was coming in too fast and too prematurely for the youngster to simply enjoy the ride. Feeling weighed down by expectation coming into his third BSB season with Suzuki in 2019, the pressure told on track as he scrapped in the mid-pack
"It has been difficult in BSB, I was young, won two races, got to the Showdown in my second year but I was expecting to go into 2019 with Suzuki being really competitive.
"But the bike was largely the same as the year before and everybody had improved, so it was a really difficult year in 2019 [11th overall, two podiums. "I said to myself I need to get on something different and try a different bike."
That came in the shape of the BMW S 1000 RR, first with TAS Racing in 2020, the second with OMG Racing in 2021, but while the German machine was certainly 'different' to what he knew, it was also 'difficult' with Ray struggling to find the sweet spot consistently.
While the BMW years failed to yield a marked step in performance, even if he found himself 'floating around' on track, he had at least found a good home in OMG Racing, a nurturing and close-knit team symptomatic of its family-like privateer status, but with the resource, commitment and mindset of a factory backed one.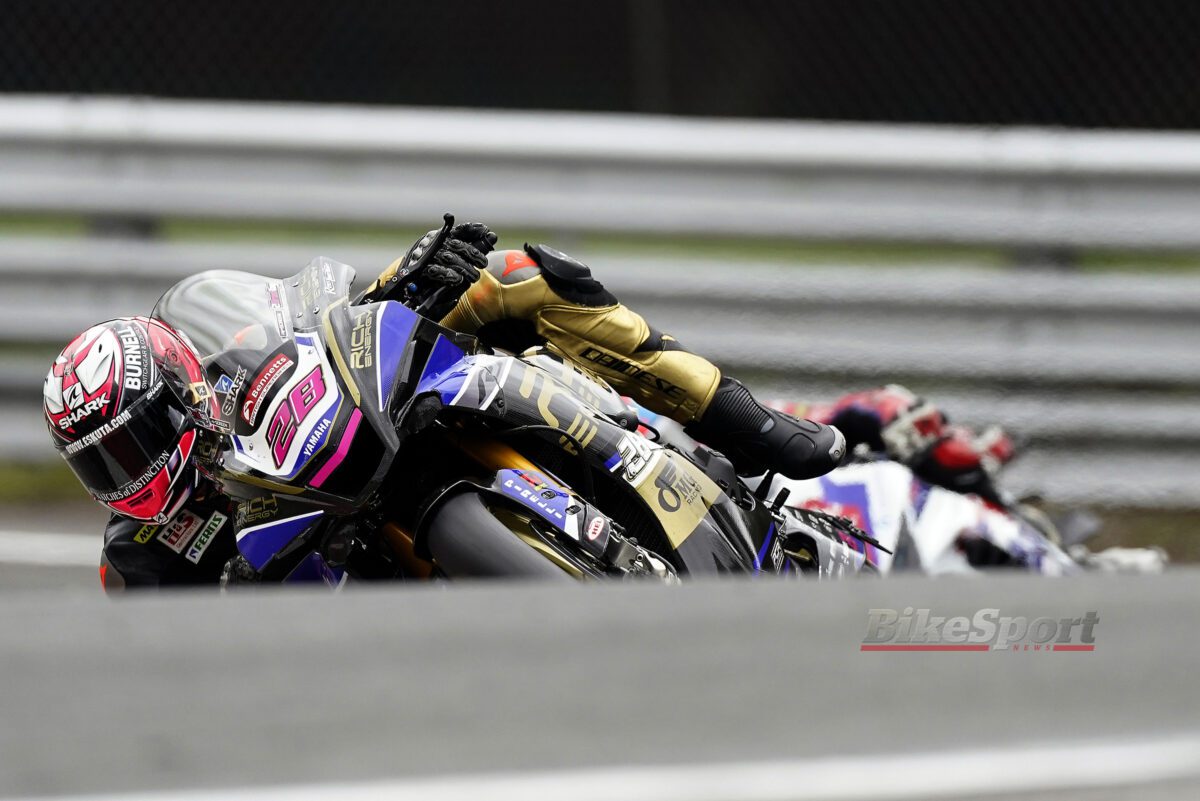 He had the support, now he needed the machinery, so when the time came for Ray to throw his leg over the R1 for the first time, the pieces of a jigsaw he once feared lost suddenly clicked into place.
"Every year I have gotten into the best shape I can be, but it is quite a lot different when you get on a bike for the first time and you're super fast and feel at home and have the right team around you.
"When you have a bike that you don't feel comfortable on, confident on, you can't push to the limit because you don't know where the limit is. It is hard to get the maximum from yourself or the bike.
"But with the Yamaha I always felt like I was one step ahead of it, I knew what it was going to do, how it was going to react. I gelled really well with it and I could flirt with the limits of the bike and push it to the limit and be fast and still be OK.
"I knew I had everything there to make it happen, so it was up to me to get the job done."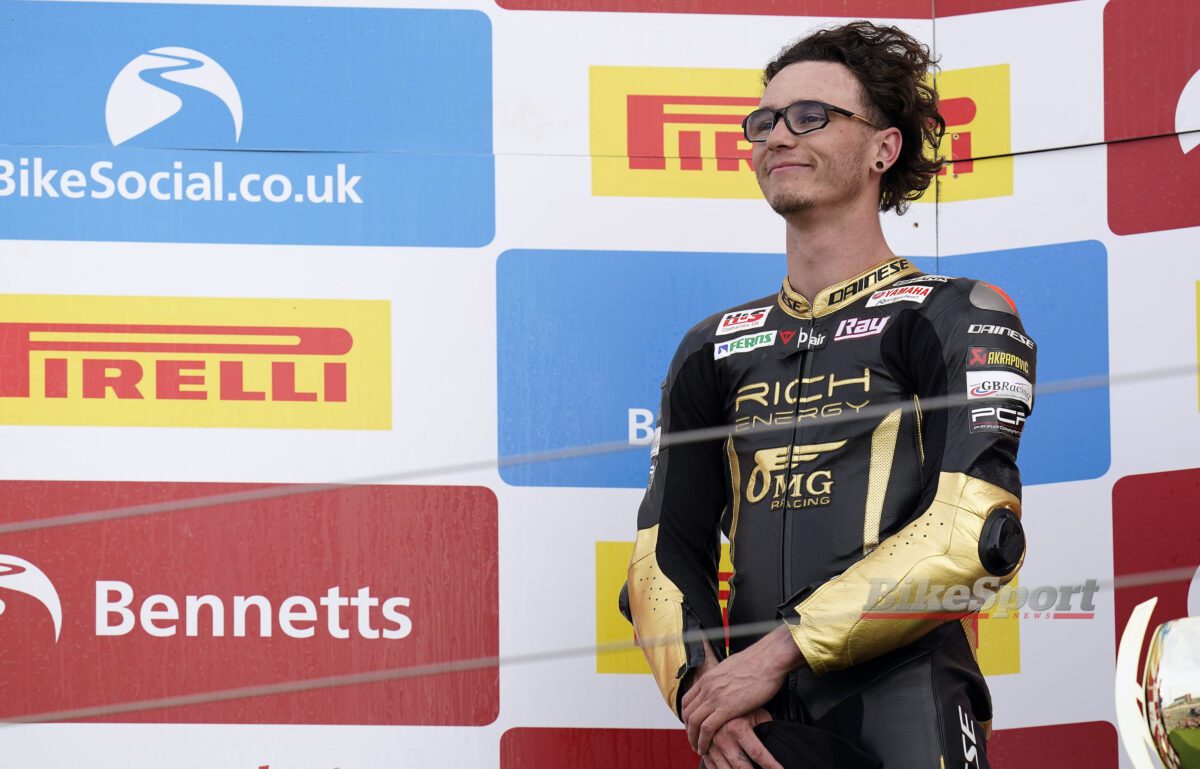 Dark horse Ray gallops to BSB title glory
With the return of self-belief came a renewed hunger to raise himself to a standard befitting of the machinery beneath him.
"After jumping on the Yamaha and having the right crew around me, I knew I was good enough to fight for a British championship
"This was time to make sure I am the best I can be. I bought myself a practice bike, which cost me about £25,000, took myself to Spain and did as many tracks as I could just to spin the laps. I just wanted to come into the season in the best shape I could be."
Coming into the 2022 BSB season painted as something of a 'dark horse', it didn't take long for Ray to flex his credentials as a burgeoning title contender with a return to the top of the podium during Round 2 at Oulton Park for his first victories in four years.
Moreover, having weathered a drought that had lingered over some 105 BSB races, Ray maintained this gusto all the way to the Title Showdown with a campaign forged on the foundation of unwavering consistency - a trait missing from his armoury in previous years.
Ironically, Ray can point to those tougher times as a reason to explain why his was the coolest head in the most heated moments.
Indeed, instead of feeling the pressure, Ray felt well placed to recognise - and dismiss - the scourge of self-doubt if and when it surfaced.
Or, put another way, he felt 'invincible'.
"100%, that was it," he replies to my question asking whether erstwhile lulls in self-confidence, instead of threatening to strike again, instead actually made him better qualified to resist the demons.
"Previous years I wasn't in contention for the championship. I've had decent results, been close to the Showdown, but never had the chance to prove myself in a title situation.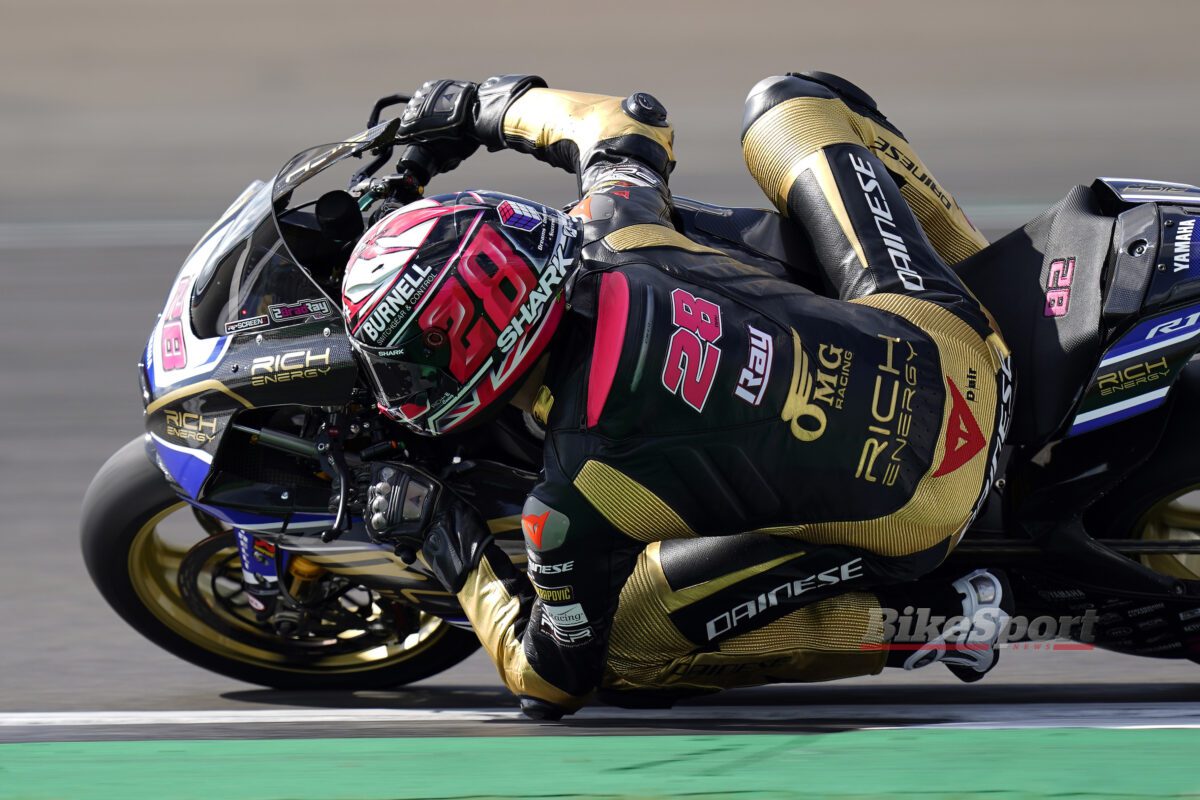 "Once in the Title Showdown anything can happen, but I was just enjoying racing so much that I didn't really think about the championship.
"It was at the back of my mind that I could be British champion, but I went into every weekend just wanting to win races and have that winning feeling.
"I think it's what really helped me through the year, I didn't let the pressure, the championship, the Showdown get to me.
"I sort of felt invincible really, like I was going to do it, it was a weird feeling."
And so it proved. As rivals quickly fell by the wayside through a cocktail of modest results, sheer misfortune and ill-timed injuries, Ray stayed the course to wrap up the title in the Brands Hatch finale.
A career-defining moment, winning the 2022 BSB title nonetheless represented more than simply etching his name in the annals of history. This was a personal reward for not only enduring the tough times, but for using them as his springboard to success.
"It was a turning point in my career mentally too," he continues.
"People say, you're on the Yamaha, you're going to win but you still have to ride the bike to the maximum. At a couple of tracks we went to, the only Yamaha going for the race win was me."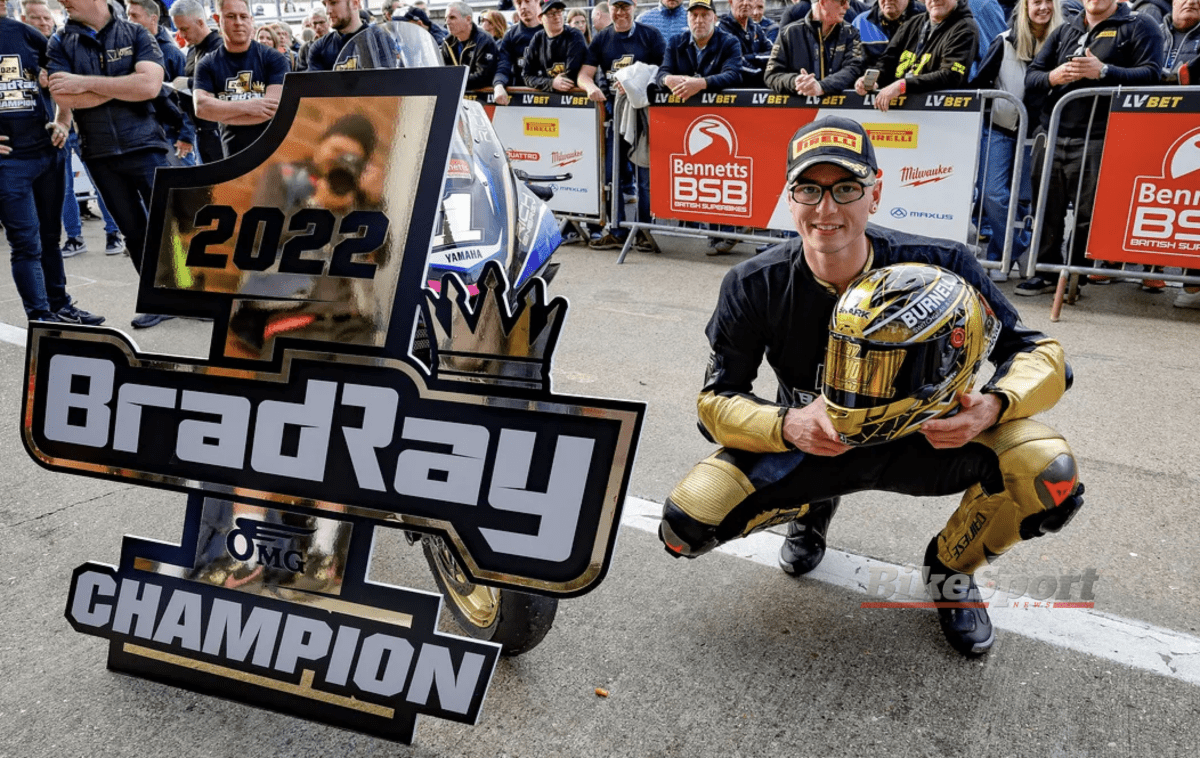 Mum & Dad know best...
There was a time when this journey - rough and smooth - may not have been traversed at all.
Indeed, despite standing out among the next generation of would-be talents climbing the junior ranks via competitive outings in the Red Bull Rookies Cup and Spain's CEV Moto3 series, Ray says he was prepared to walk away from it all having become disillusioned by the challenges associated with clawing up the racing ladder, one that permeated his hugely supportive family.
Indeed, an acute awareness of the sheer costs and sacrifices required to forge, as he puts it, his 'expensive hobby', Ray nobly called it quits prior to his BSB debut only for the parents he was attempting to spare to persuade him to keep going.
"Over the years Mum and Dad have put their whole lives into getting me to where I am today. I said to them, in 2016, that I can't carry on the way I am, the cost of everything, we're not going anywhere.
"All I wanted to do was be a racer, be a champion, but it's an expensive hobby to have - you can't just chuck tens, hundreds of thousands just for a hobby.
As is often the case, Mum and Dad know best though and, after successfully changing his mind, Ray is humbly grateful for the integral role they've played on his road to success.
"They just said, one last year, try and make a breakthrough and if not we'll knock it on the head. Then I got a chance, a call from Stuart Hicken to ride the Superbike [in 2017], which was my first chance to race and not pay for it. It was my first breakthrough year."
"Mum and Dad are absolute diamonds, they have supported me throughout my career and they have always said it was down to me, if I wanted to stop then we'd stop,.
"They have never pushed me, my racing career has been down to me, but they support my decision. If I said I wanted to stop racing and play badminton, they would put all their money into supporting me playing badminton.
"They have been absolutely perfect and I owe my success and career to my Mum and Dad, my family, because they have literally put their whole life into getting me to where I am."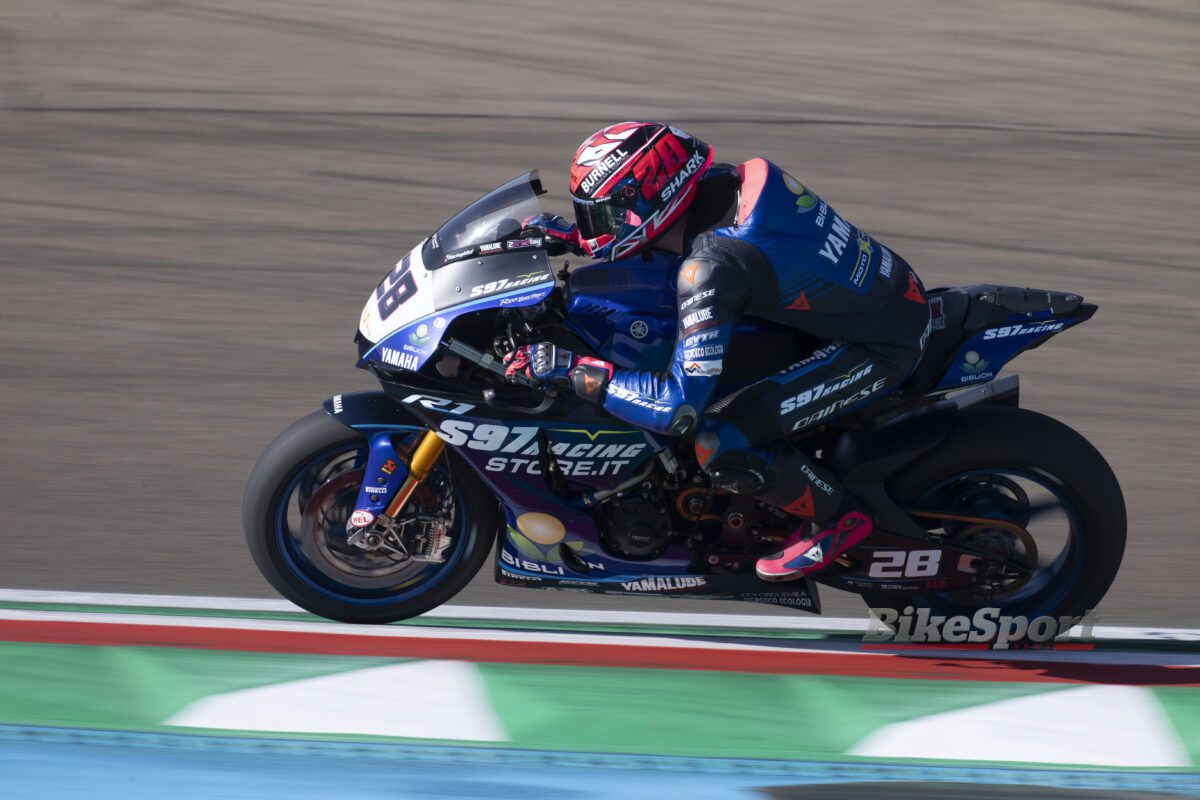 World-class, centre stage
With a BSB title, 11 BSB wins and a high-profile ride in the WorldSBK Championship with Motoxracing Yamaha, things are looking up for Ray - still only 26-years old - right now.
Quite where Ray's road leads from here remains to be seen. While his maiden season in WorldSBK has been clipped by Motoxracing's decision to contest only the European rounds, Ray has grasped the opportunity to showcase himself on the world stage.
Not only that though, going international has instilled in him a mentality that he deserves to count himself among the likes of Alvaro Bautista, Jonathan Rea and Toprak Razgatlioglu.
"I feel I can do a good job in the future. The people I am racing against I have raced before and beaten before.
"At the end of the day they're only human, they have two arms, two legs so I will take my time, there is no reason why I can't be competitive."
It's an attitude that typifies Ray's shift in belief and attitude, the pleasant collateral gleaned from an 18 months of transformation for him both on and off track, an evolution still evolving.
So what started with a kiss (on the apex) aboard the Yamaha R1 has blossomed into quite the fairytale for Ray. 
It remains to be seen whether he'll go on to race happily ever after but whereas once upon a time he might have believed in his self-doubt, right now there is no doubting his newfound self-belief.