Tommy Bridewell says he regrets not having had more opportunities to learn from the late Paul Bird as the British Superbike Championship leader prepares for his first event since the BeerMonster Ducati team manager's passing.
Paul Bird, founder and manager of the eight-time BSB title-winning PBM team, passed away suddenly at the age of 56 after a short illness at the start of the month.
This weekend will mark the first BSB round since Bird's death at Oulton Park, an event that will be high in both emotion and determination as Bridewell bids to carry his current series lead through to a poignant first title for himself and a ninth success for the Paul Bird Motorsport team.
Though this was Bridewell's first BSB season under Bird's tutorage, he says the short time has still had a profound effect on him, one he is determined to repay.
"In my own personal experience, Paul welcomed me to the team with open arms and to be honest, he gave me the opportunity to sort of showcase what I am really capable of doing," he told the BSB website. "All I was focused on was repaying him for taking that chance on me.
"For me it is obviously a tough one, because I hadn't had a huge amount of time with Paul, but I felt in the time that we did have, he was brilliant, and it's just really sad because we both knew what we are going to and are capable of achieving, which is great things as a team.
"It's sad for me that I'd not had more time to have Paul there in the garage to give me his words of wisdom, shall we say like he did. But in the same aspect, for me, the main thing was always that he gave me the opportunity and I took it with both hands and I am grateful that I was able to showcase to him, just how good – with the right team and the right bike that he gave me that I am.
"There were some nice words from him; I know that he had said to Stacey why had it taken so long for us to team up, why had we not teamed up beforehand and it was just obviously different circumstances and different reasons, our time frames never aligned before. And then he said to me at Brands Hatch, he had a tear in his eye to be honest, 'I ******* love you'.
"It was nice that we were able to gel so well. There would have been a lot of people who would have thought that perhaps me and Paul Bird would not have been the happy marriage as such as it was, but again, like Paul and like I like to do, we seemed to prove a lot of people wrong."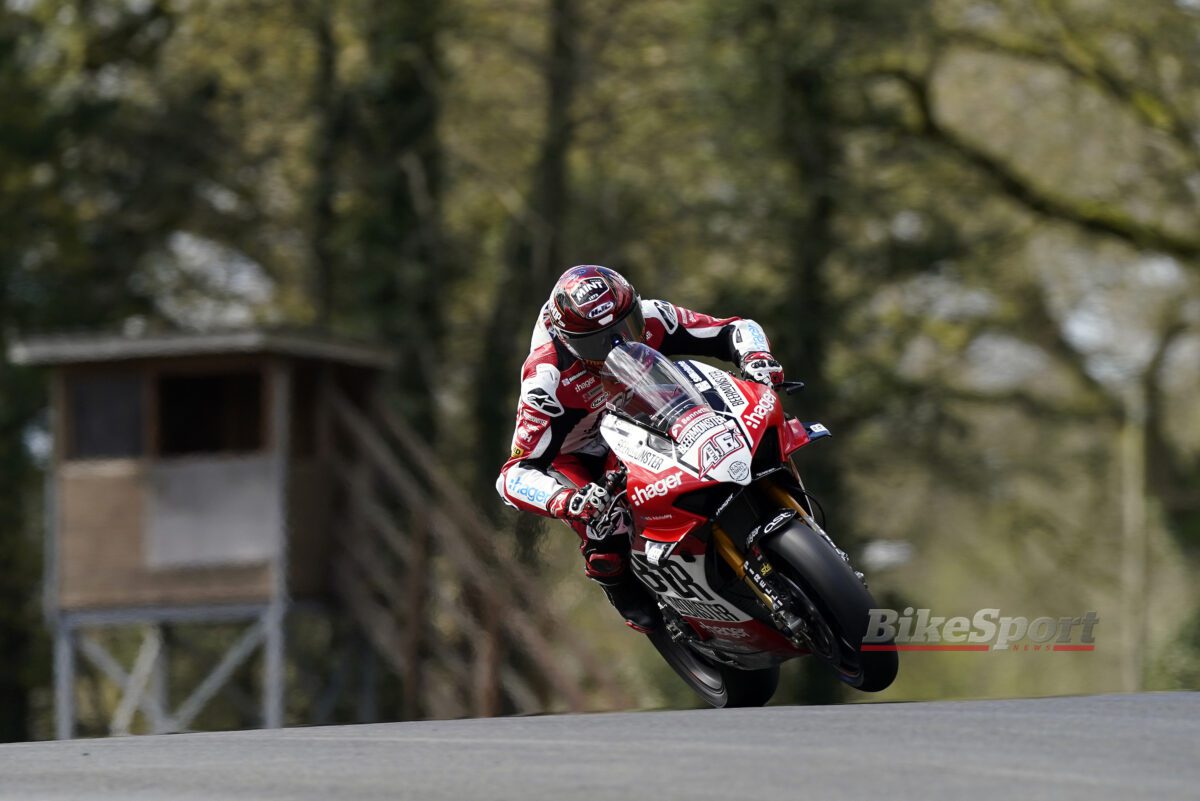 BSB leader Bridewell determined to finish the job
Despite the events of the past fortnight, Bridewell says he will remain focused on the job at hand as he prepares to defend a 14.5 point lead over team-mate Glenn Irwin at Oulton Park.
"This weekend I go into like any other weekend and that is to do the best job I possibly can for myself and the team and for Paul. I feel like what we've been doing this year has been a good enough job, there is a reason why we've managed to win seven races, and however many fastest laps, and however many podiums along the way as well.
"I think just because we had a very difficult Thruxton, people will always judge potentially on that round, but really for me, Cadwell started a little bit more difficult than I expected. The main thing for me though, was to finish the weekend with a win, and to be honest, to be able to win in the way I did was nice.
"So I think the main thing for me, leaving Cadwell after a really tough weekend, was really getting the bike bang on for the last race. It kind of put me back to that same feeling, that same environment and that same riding way that I had at Snetterton and Brands Hatch.
"All I'm focused on is winning races and to be honest, I think if I carry on doing what I've done all year, and I keep on winning races, then the championship should take care of itself."