Leon Haslam setup his own team for the 2023 British Superbike season, but it has not be smooth sailing all year. In an exclusive interview with BSN Haslam shared some behind the scenes details about his ROKiT BMW Motorrad project.
Leon Haslam returned to the British Superbike paddock at the start of the 2022 season with Lee Hardy Racing Kawasaki. This return came after three years in the WorldSBK paddock riding for Kawasaki Racing Team and Team HRC.
At the end of the 2022 season Haslam finished outside of the top ten, not a place where the 2018 British Superbike Champion would have wanted to be. For the 2023 season Haslam left it last minute to announce his plans, this was because he had been setting up his own squad behind the scenes. 'The Pocket Rocket' had created the 'ROKiT BMW Motorrad' project where he would run, and ride for, his own team.
Leon Haslam has had a great start to the 2023 season on paper as he has stood on the podium multiple times and is fifth in the riders Championship. Despite how easy it might have looked for the 'Pocket Rocket' he admitted to BSN that he started the season on the back foot compared to his competitors.
"A lot better than expected to be fair." Replied Haslam when asked how his season had started compared to his expectations.
"Obviously, it was all a little bit last minute setting everything up from scratch. Round one was on a very used old kind of stock engine, which I think was nearly 38 horsepower down on what everybody else has got.
"So to come away with round one and have three finishes and three top sixes was amazing and then obviously we got the proper engine for Oulton and straight away we had a couple of podiums and we were fighting for the win so honestly it was above expectations.
"We do have some fundamental things that we're trying to figure out, tyre life at Donington was a big factor. Obviously we had the fastest lap of the race, a new lap record, but at the end of the race we didn't really have anything to fight with."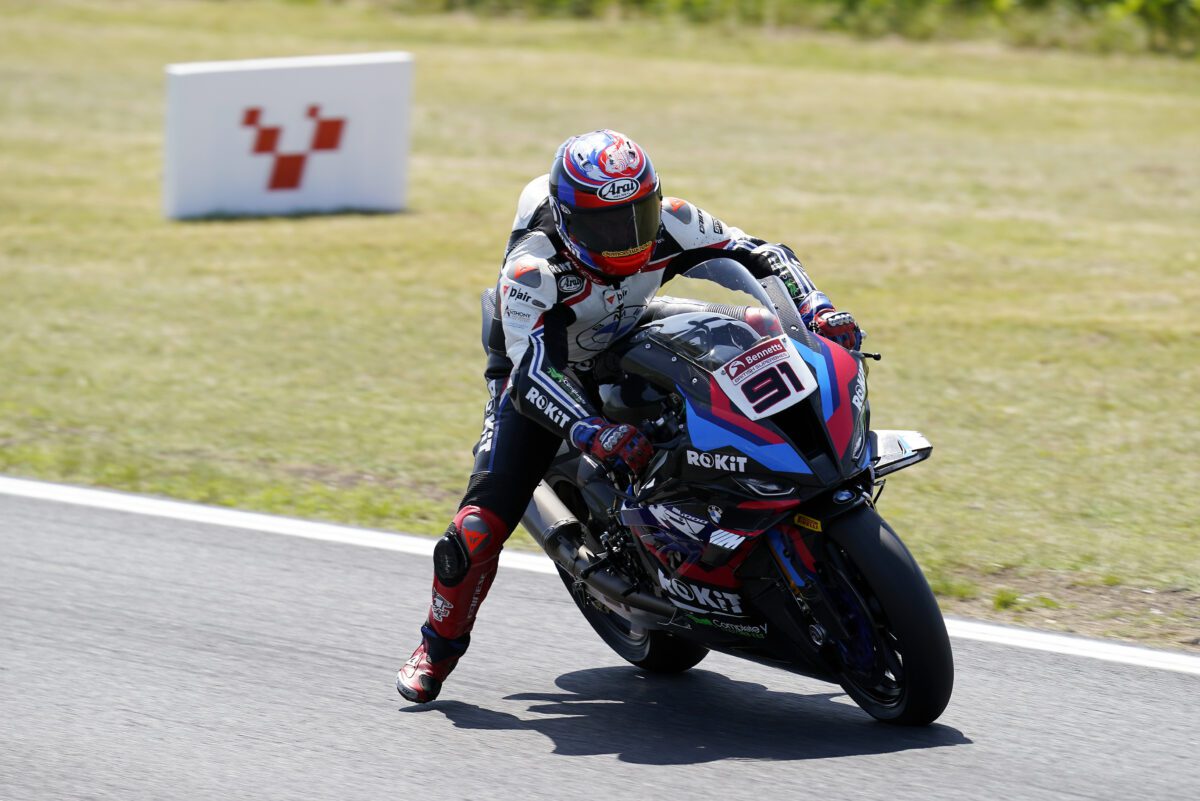 Leon Haslam can "absolutely" be a race winner again this season
The only thing that Haslam has missed out on in the opening 15 races of the season is a race win. However, it appears obvious that Haslam has not lost any self belief about his talent or capabilities of being a race winner once again in British Superbikes.
"Absolutely," Haslam replied confidently when asked if he could win a race this season. "I think the best track was actually Silverstone, where I didn't have the engine, but anything with straights the BMW is super quick.
"We're missing a little bit on brakes, which I know we can get better at, but it's kind of understanding the bike as well. So we made a few wrong moves this year and it kind of hindered me a little bit, but obviously only five rounds in and I've got a lot better understanding. It doesn't solve the problems, but it helps the wrong move sort of thing."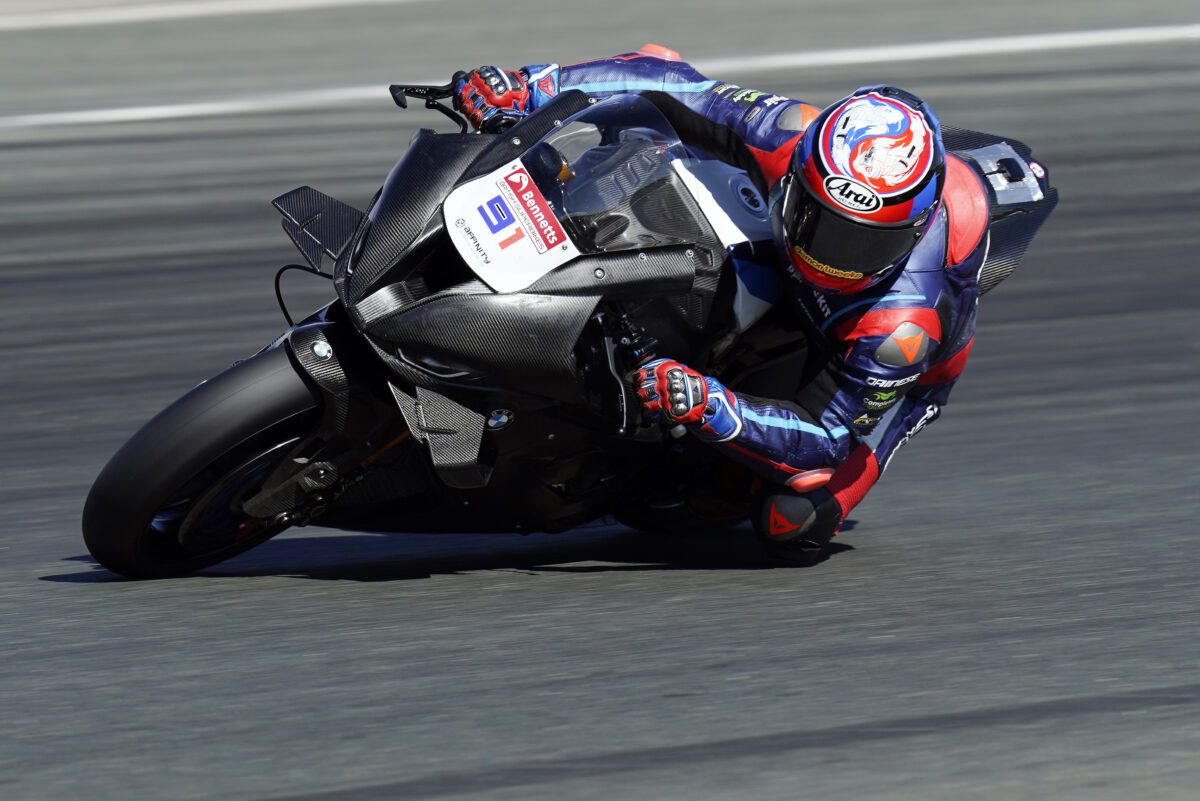 "We didn't get the engine until I think an hour before the trucks left for Spain."
Back at the start of the 2023 season Haslam shocked every British Superbike fan as he rolled up to Navarra for pre-season testing with a BMW. This led everyone to speculate whether Haslam had already got a team built for this season and was just staying tight lipped.
"No. We didn't have any staff," Haslam told BSN when asked if his ROKiT BMW Motorrad squad was already in place at Navarra. "I managed to source a crew chief and an electronics guy, but other than that, nothing else was sorted. We didn't have any trucks, infrastructure. We didn't get the engine until I think an hour before the truck left for Spain. So it was very last minute.
"But I felt that Spain was a necessary thing, especially where it was for me to understand the bike. And yes, we did get three days, but it wasn't on the correct engine. It wasn't on a lot of things that we were supposed to have for racing. So a lot of things were positive, but it wasn't a proper test, in my opinion."
"At round one, we still didn't have all the staff. I think round three onward, we got the group of staff that I've got now. So it was evolving all the time. And it still is. We're utilising different things, looking at mapping and fueling, we're still learning very much. We're running off of a standard base setting, like I said. And until we get the most out of that and really concentrate on what we want to focus on, that's where we are at the minute still."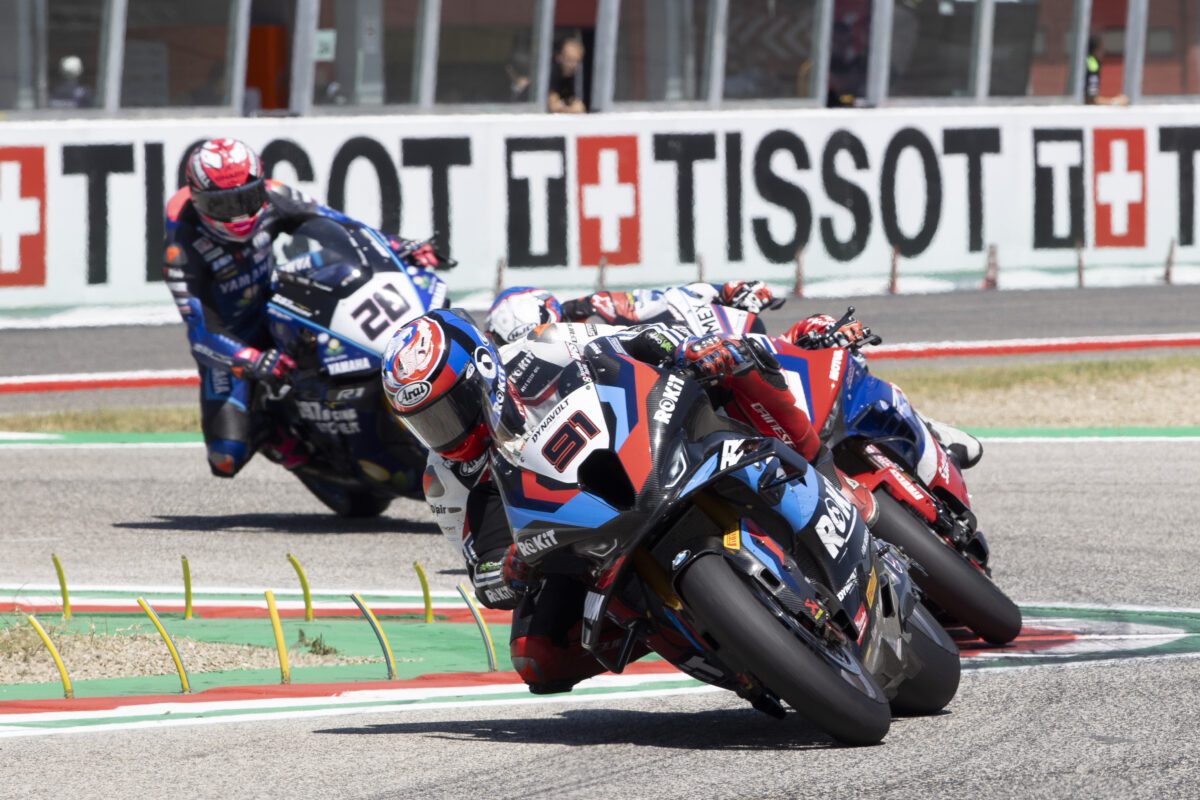 "I love riding bikes and if the opportunity arises, then I'll try and do the best job I can."
Despite now being 40 years old Haslam is not done yet and shows no signs of slowing down. Even though Haslam setup his own team he was very honest about other options he had, and opportunities he would be willing to take in the future if they presented themselves.
"I'd got options in World Superbike," replied Haslam when asked if he had any offers from other teams for 2023. "I did a few wild cards with Puccetti and I know Tom [Sykes] ended up going there. From my point of view, unless I was being offered a full factory ride, which I could challenge for, for me, that ship is sailed.
"So with the opportunity with ROKiT and BMW, I always wanted to set my own thing up because last year I really felt quite restricted. So the aim was to do that. But without the funding and the support of a manufacturer, it was always in the balance. So to finally get it together, February, March time, and yes, we're going to do it. It was a very busy, stressful period of time.
"I'll pretty much do anything that I'd be asked to do. I've got a lot of other things going on and I love the development. I love world endurance and standing in for one-off races. They're the things I just enjoy doing. But it's not something that I would push to do as a priority. I love riding bikes and if the opportunity arises, then I'll try and do the best job I can."
Last weekend Haslam did appear in the WorldSBK Championship as he stood in for Michael van der Mark in the ROKiT BMW Motorrad WorldSBK Team at Imola. Throughout the weekend Haslam was fighting for points and in the two races he finished he was 14th and 15th overall.
This weekend Haslam will travel to Brands Hatch for the sixth round of the British Superbike Championship, the track Haslam won his BSB title at back in 2018.