Mar-Train Yamaha has kick started its preparations for the 2024 British Superbike Championship season after revealing its livery and announcing McAMS as its new title sponsor.
Boasting a rich history in both road racing and on the British domestic scene - including its 2022 British Supersport Championship title with Jack Kennedy - Mar-Train stepped up to BSB for the first time this year with the Irishman leading its efforts.
For 2024, however, Mar-Train Yamaha will embark on a new endeavour with 2015 Moto3 World Champion Danny Kent taking on rider responsibilities, complete with full title backing from McAMS.
One of BSB's most recognisable brands, McAMS enjoyed several years of sustained success supporting the Raceways Yamaha team, including its 2021 BSB title with Tarran Mackenzie.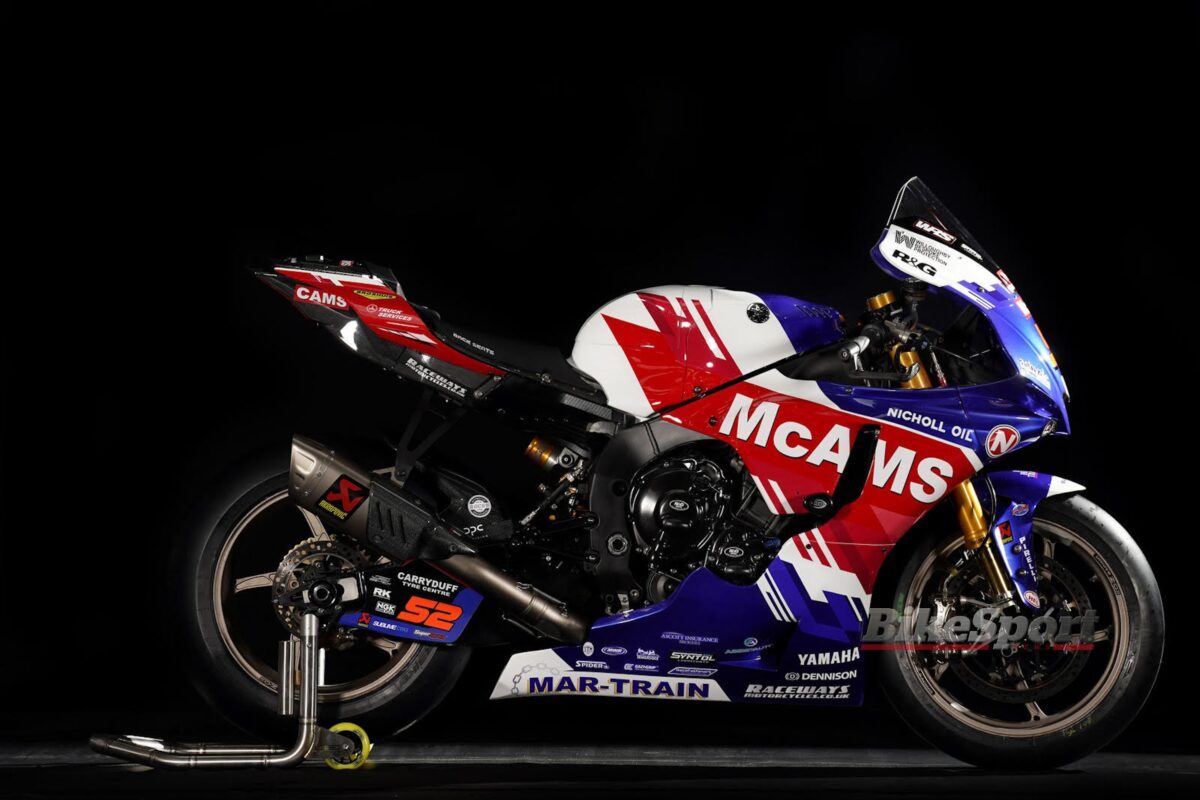 With Raceways having now exited BSB, McAMS will now lend its support to Mar-Train Yamaha for 2024.
"I am really excited to be launching the new-look McAMS Racing team. We were keen to continue in BSB for 2024, but it had to be with the right people as we've had such an incredible journey over the last seven years with McAMS Yamaha.
"From the moment we first started discussions, it became clear that Tim and Sonya could provide us with that opportunity in another close-knit, family-run team.
"We know what the bike is capable of and it's great to have Chris Anderson from McAMS Yamaha in the team too.
"Not only is Danny a World Champion, but he also really impressed us last year with his own team so we are hopeful of this being a very successful partnership."