Tommy Bridewell says he has everything he needs to 'stay focused and calm' as he attempts to wrap up a long-awaited first British Superbike Championship title at this weekend's Brands Hatch season finale.
Bridewell arrives at the Kent venue armed with a slender 7.5 point lead over BeerMonster PBM Ducati team-mate Glenn Irwin, though he is just one of seven rivals who retain a mathematical shot at succeeding Brad Ray at champion.
Now in his 14th season competing in BSB, while Bridewell has been counted among the series' leading contenders for much of that time, the Devizes rider has enjoyed a breakthrough campaign in 2023 on the factory-backed Ducati Panigale V4 R.
Indeed, having started the season with seven wins to his name, Bridewell has gone on to add eight more victories to his career tally. Moreover, aside from lulls at Knockhill and Donington Park, he hasn't strayed far from the summit of the overall standings.
It's a mission he is determined to finish in style at Brands Hatch, even if the stakes of the finale's revised scoring format - with victories being worth 35 points in each of the three races - throw a new dynamic into the mix.
"I feel ready for the weekend and I am looking forward to the final round," he told the BSB website. "It has been a phenomenal season and I have enjoyed every moment of it as it has been one of my most successful seasons in the championship to date. I really have had a massive amount of fun this year.
"Going into the final round is exciting but sad as it is the final round and I am approaching it like any other weekend – enjoy riding the bike and working with the team and see what happens.
"There is obviously a massive end goal and the prize at stake to become British Champion so for me the plan is simple – try to become British Superbike Champion. I know I have the bike under me and I know my crew are ready, so I believe we can have a good weekend."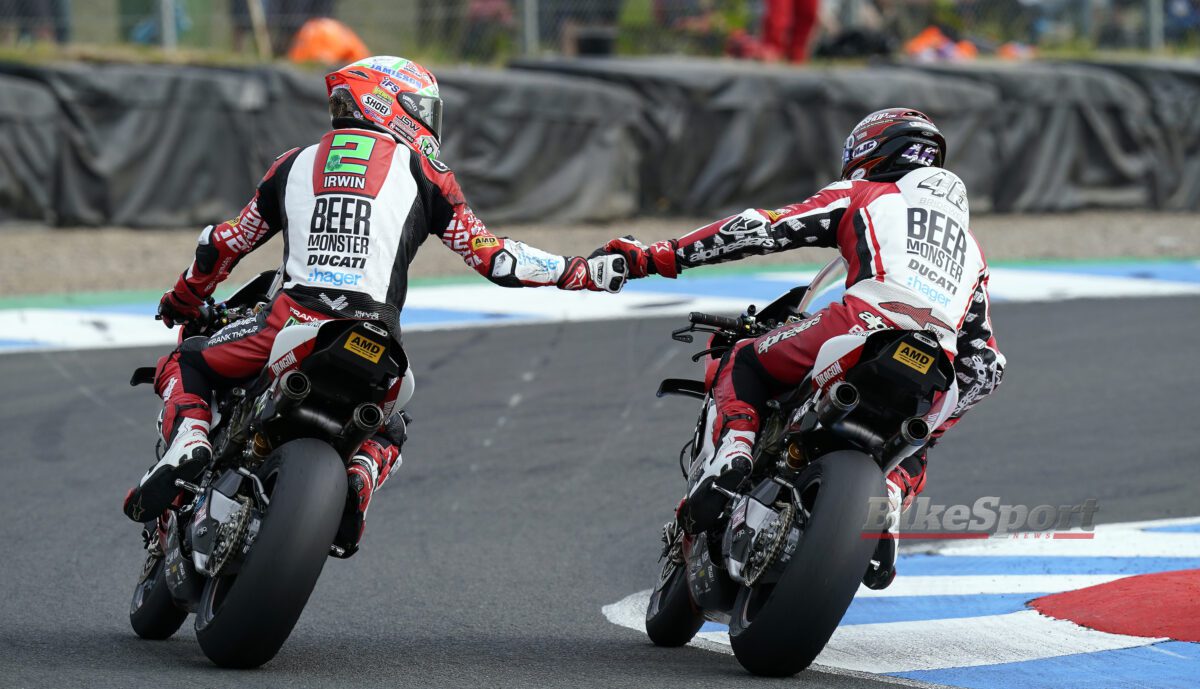 Reflecting on his season-long duel with Irwin, a simmering inter-team tussle that erupted with their clash last time out at Donington Park, Bridewell maintains it is a rivalry he has relished this season.
"The rivalry between myself and Glenn this season has been fierce and I just want to say that I have a huge amount of respect for him and his riding - we have pushed each other all the way so far this year and I really have enjoyed the rivalry with him.
"I have also enjoyed the competition from our closest competitors too – like Kyle Ryde and Leon to name just a few! I am sure the fans have enjoyed it.
"We need to stay focused, stay calm and enjoy the last round of 2023. We want to win the ninth title for Paul and the PBM team."