Time flies when you're having fun, which might explain why it feels as though this weekend's 2023 British Superbike Championship (BSB) finale at Brands Hatch has arrived in the blink of an eye.
Hyperbole though this is - unless you're the unfortunate soul waking from a coma induced by the green flag at Silverstone in April - it really doesn't feel all that long ago that we arrived all bright-eyed (OK, bleary-eyed) and ready for what bushy tale the latest instalment of BSB would bring.
As a summary of top-line statistics, the plot of the 2023 BSB season has brought us 11 rounds, six race winners, eight riders with a shot at the title coming into the final event, one and a half Irwins, the continued presence of Storm Stacey's top hat and Leon Haslam, who continues to look younger than the BSB seasons he's contested.
More significantly, it has also heralded the return to prominence for Paul Bird Motorsport, BSB's most successful team resolutely bouncing back to its best in the shadow of Paul Bird's untimely death in September.
A ninth title for PBM therefore gains substantial poignancy and, thanks to Tommy Bridewell and Glenn Irwin's career-defining performances on the BeerMonster Ducati this season, it has the strongest chance.
But with 35 points the prize for victory in each of the final three races and a whopping maximum of 105 points up for grabs still, it means - fittingly - this year's revised Title Showdown puts eight riders on the wire coming into Brands Hatch… so, which will assume the hallowed BSB throne held by the incumbent Brad Ray when he's not busy taking on the world?
1 - Tommy Bridewell (368 points)
Having started the season predicting Bridewell as my pick to become BSB champion, I have a special interest in how this one plays out this weekend. Partly for brags among my colleagues, partly because there is a fiver up for grabs and partly because I joked that the loser will be fired * laughs nervously *.
Regardless, aside from maybe Glenn Irwin - for whom this statement also applies - this would be a title well earned by Bridewell, not simply for his performance in 2023, but for the graft it has taken for him to reach this stage.
Eight wins - including a stellar hat-trick at Snetterton - already exceeds the seven he'd peppered among 13 seasons of steadfast consistency, but now he's on the cusp of making it 14th time lucky. A rider that has tended to come on stronger as a season progresses, while the target on his back will seem unfamiliar, it'll feel as though it has all been leading to this moment…
BSN says…
Years of preparation have taken Bridewell here. More than capable of rising beyond the pressure…  and as an added motivation, they'll take my thumbs if he doesn't.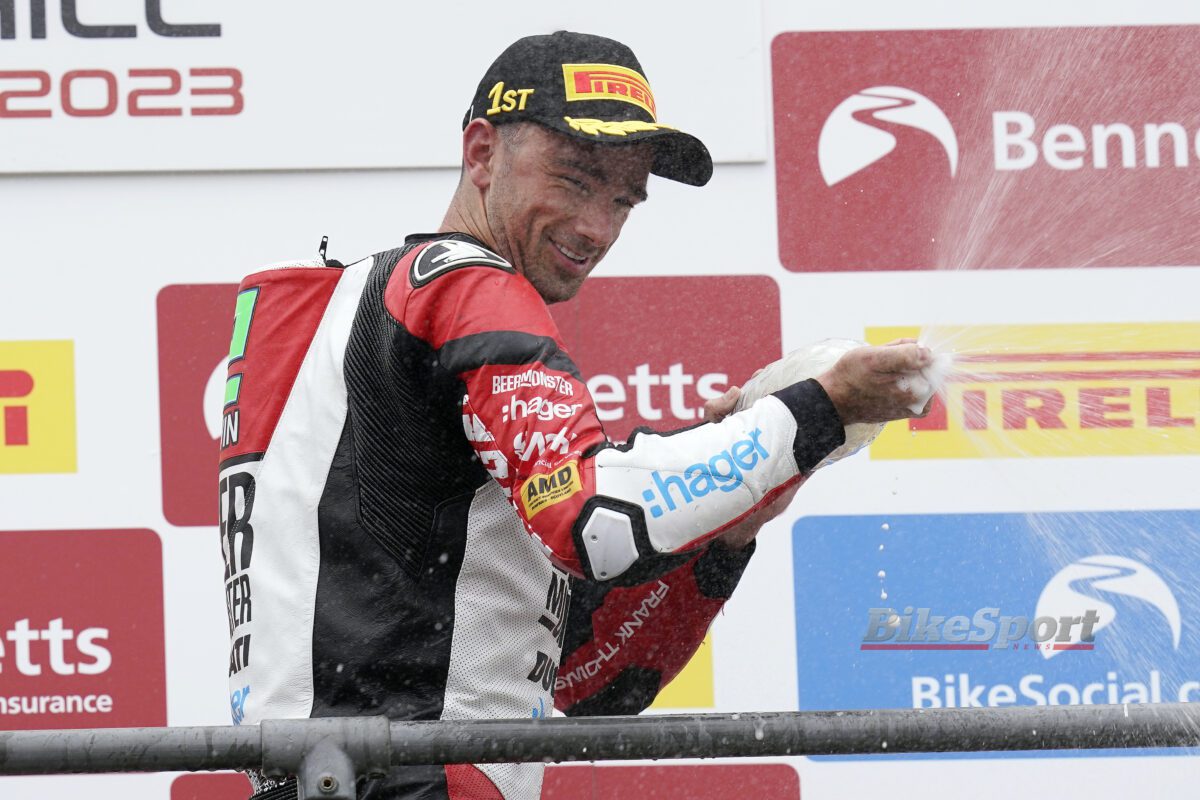 2 - Glenn Irwin (360.5 points)
To an extent, you could almost cross out Tommy Bridewell's name and use Glenn Irwin's for the above description, so tricky it is to predict which rider shoulda, woulda, coulda emerge top in this year's title race.
Another rider for whom the path has been long and wending to this point, Irwin also has the added poignancy of scoring his first BSB title in the team with which he made his debut back in 2016.
With eight wins apiece. ,Irwin and Bridewell have been evenly matched this year too - perhaps a little too much at Donington Park - though one more DNF for Irwin might well make the difference. The Ulsterman has a strong record at Brands Hatch and, if he hits the sweet spot, he can be unbeatable.
BSN says…
You'd need a fine tooth comb to separate them but Irwin deserves this as much as Bridewell… I can live without my thumbs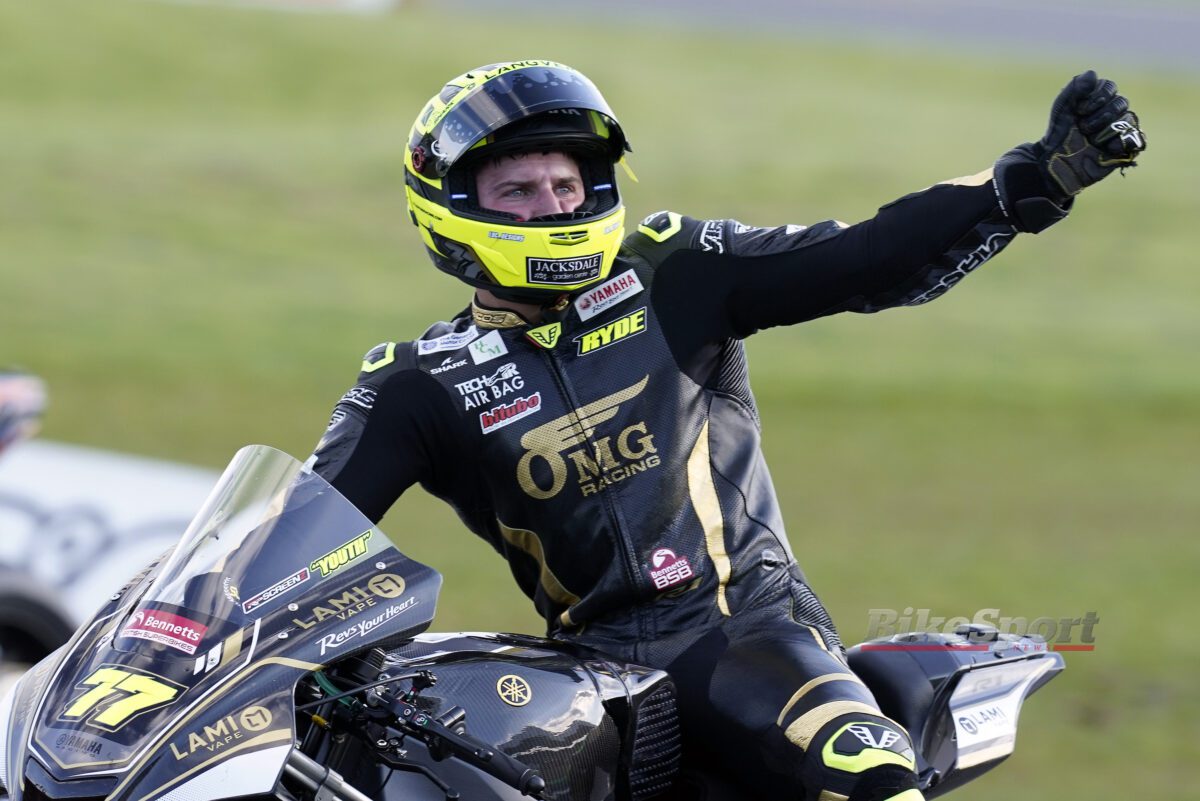 3 - Kyle Ryde (333 points)
He's had some big boots to fill and an even bigger target to uphold this season but Kyle Ryde has stepped into Brad Ray's sizeable shoes as OMG Racing team leader with aplomb in 2023.
After a race-winning but raw campaign in 2022, Ryde has worked hard to smooth some of the rougher edges of his evident talent and has maximised a Yamaha R1 package that - though still well-suited to the rigours of UK circuits - has lacked the brute force of his Ducati rivals.
Nevertheless, he has noticeably stepped up his game this season and five victories are a just reward for his efforts. With official Yamaha backing for 2024, he can count himself among the title favourites.
BSN says…
Can take advantage of any simmering tensions boiling over up ahead, big steps in 2023 would make him a worthy champion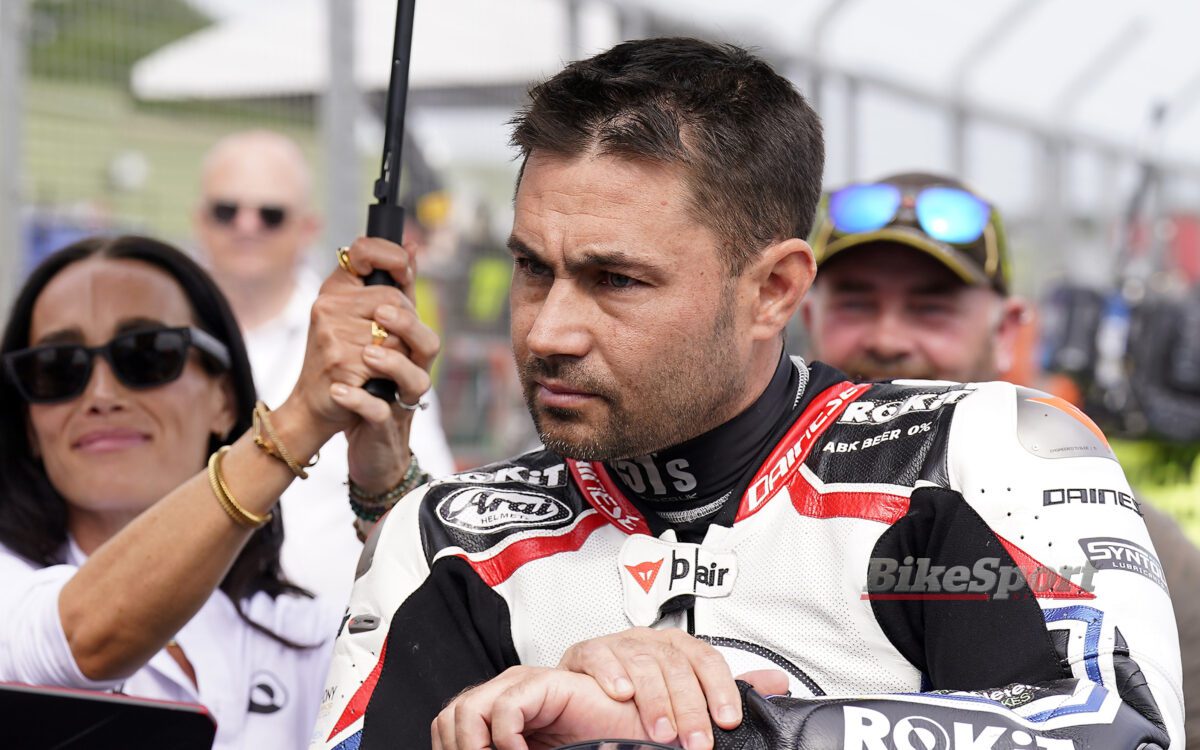 4 - Leon Haslam (327 points)
A last minute entry making a last minute charge towards the title makes a good story and Leon Haslam has the experience to school anyone out there when it comes to final round showdowns.
Wisdom aside though, while Haslam has flown under both the radar and the top step of the podium in 2023, he deserves credit for taking the rider-manager roles of his ROKiT BMW Motorrad BSB team in his stride.
BSN says…
Can't be ruled out, though if he wins the title without winning a race it could induce riots demanding the return of the previous Showdown format. Also, if he does win, will we finally get to know what ROKiT actually is?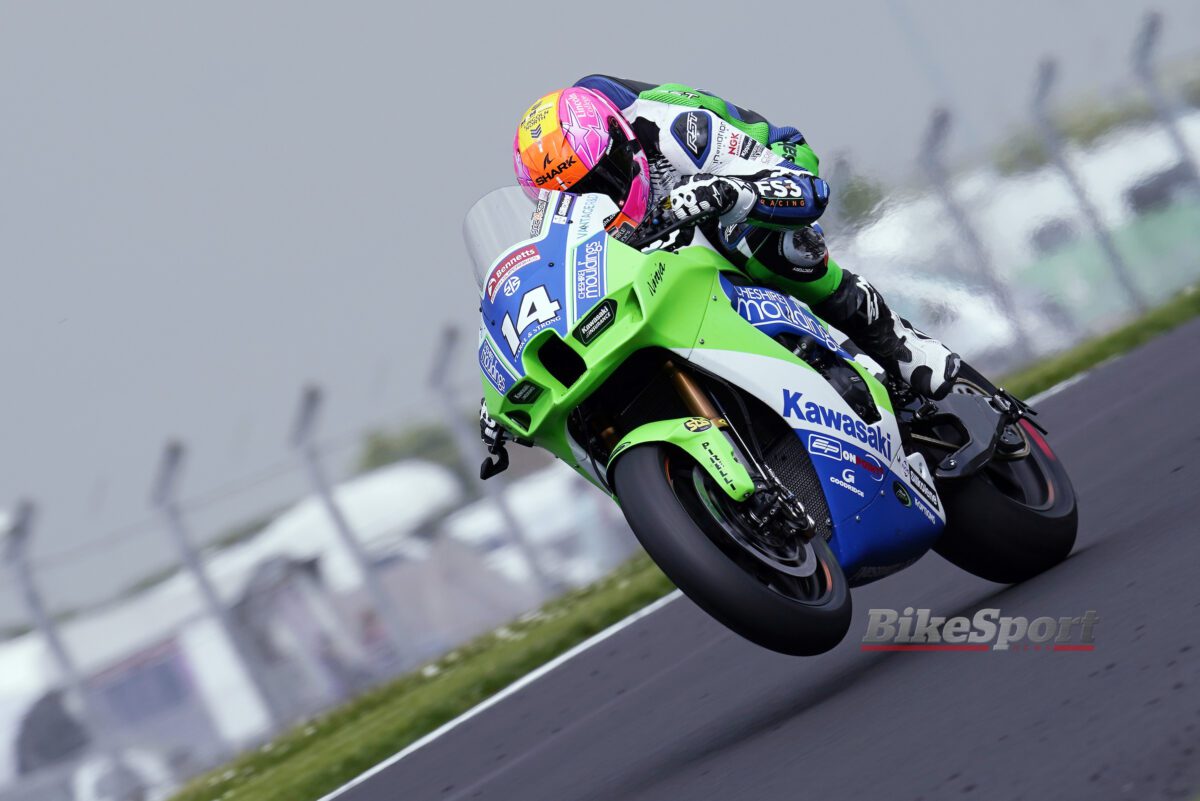 5 - Lee Jackson (324.5 points)
The very example of what consistency looks like, we may have only seen Lee Jackson on the podium on five occasions this year, but points in every single race up to this stage is still an achievement to laud.
It's going to take something very special to turn the championship around to him, but if the Showdown powder keg starts giving off sparks, there is a strong chance Jackson will be there to take advantage on a scale of Bonnie Tyler proportions.
BSN says…
BSB's stealthiest points accumulator on BSB's least stealthy bike literally named after something stealthy. So he could win, we just might not realise it…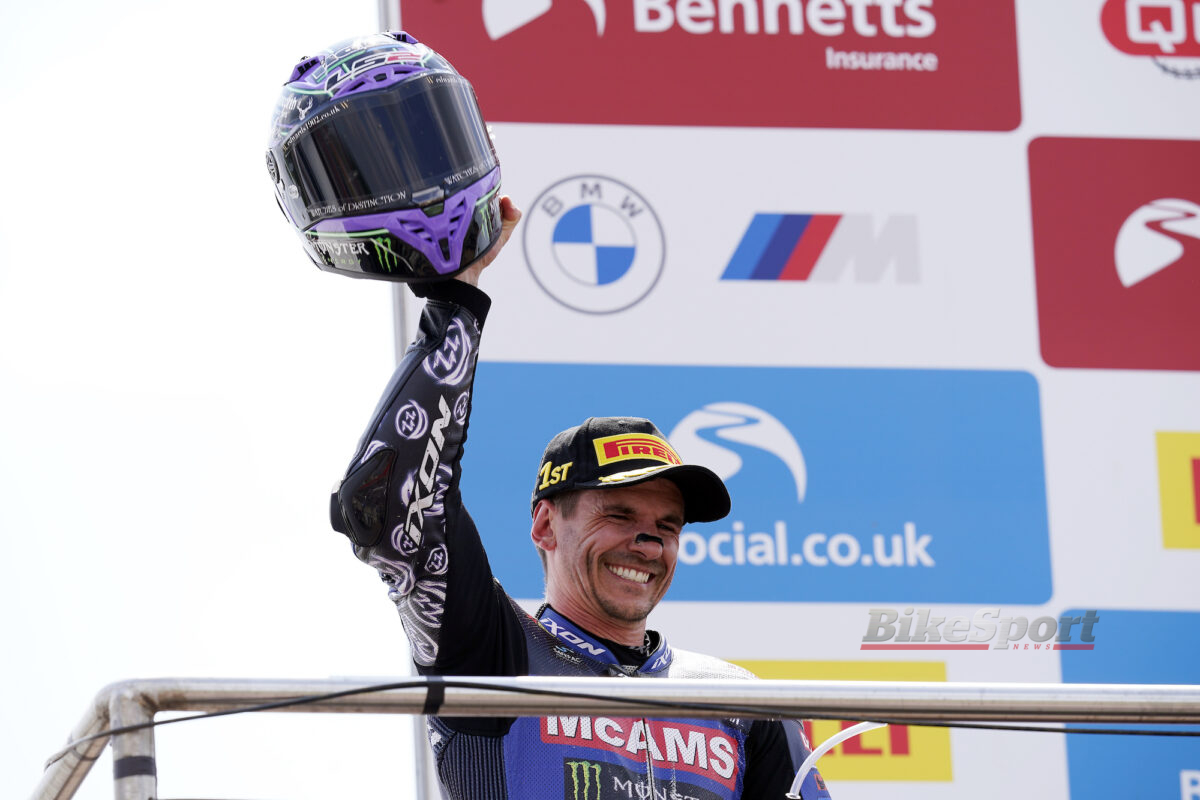 6 - Jason O'Halloran (317.5 points)
In a way it's almost comforting that Jason O'Halloran has spent much of the 2023 BSB season skirting the fringes of the title battle because we're not sure he - or we - could have handled another late season crumble of fortunes.
That said, the Australian has shown on multiple occasions that he can bulldoze the opposition with a hat-trick of dominant wins, so it's not beyond imagination. It would prove a fitting send off for McAMS Yamaha too.
BSN says…
After his disasters in 2021 and 2022, Jason O'Halloran winning the 2023 title from 50.5 points adrift sounds like fate waiting to strike… and you know what, I feel it in my waters. Imagine that.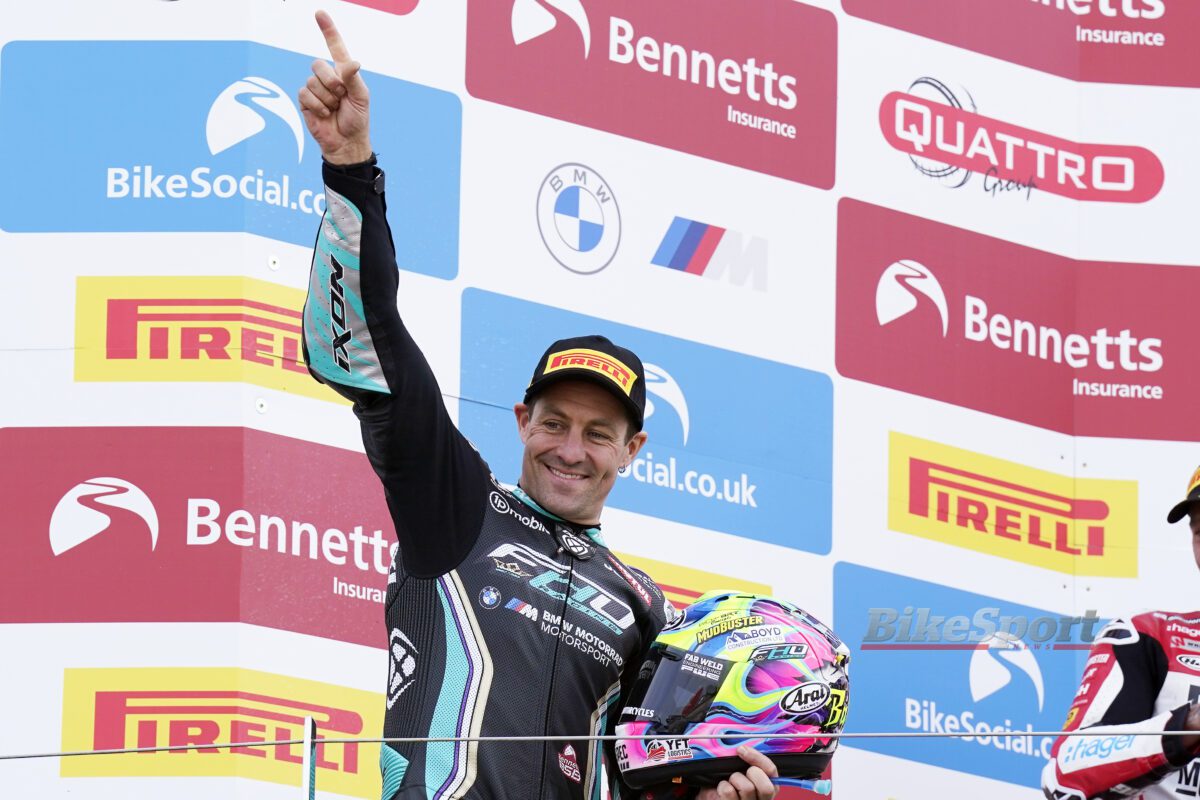 7 - Josh Brookes (292 points)
After the excitement of his return to prominence at the start of the year and the success of his Isle of Man TT endeavours, the momentum in Josh Brookes' title challenge has slowed its tempo in recent rounds.
Still, there is no disputing his experience in big match environments and he has a strong record at Brands Hatch, but at the very least he can look back on his first season with FHO Racing BMW as a good omen for 2024.
BSN says…
Chances are slim to nil, but perhaps 2009 Mallory Park-style tactics might come in handy - just so long as he stays on the bike this time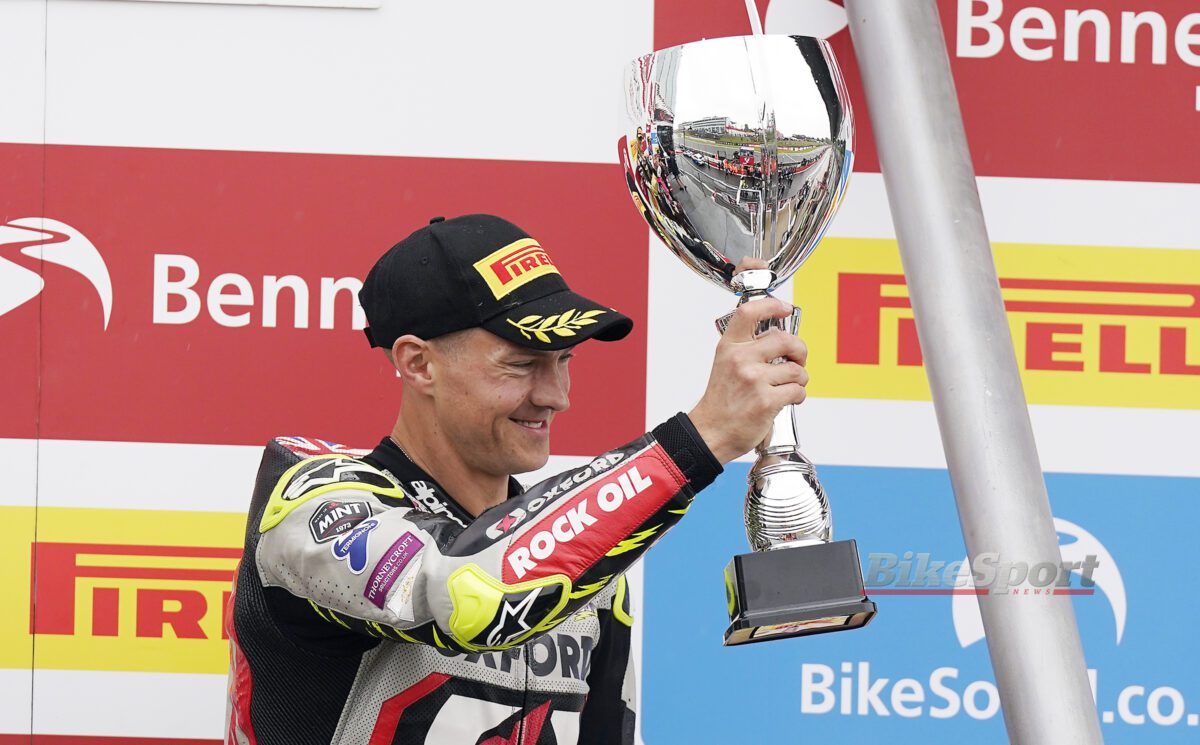 8 - Christian Iddon (264 points)
While he isn't one of BSB's most assuming riders, there is a lot of amusement to be gleaned from the notion that Christian Iddon could win the 2023 BSB title from a distance of 104 points with a maximum of 105 on the table.
Now, I'm no good at maths (or art, or embroidery, or archery…) but let's call this one an outside bet of around 1/10000000000000 etc. Go on, stick a pound on it, I'll lend it to you…
Like Jackson, Iddon has worked his way into the official finale photographs on the strength of consistency, plus four podiums that moved things along a little further. A solid first season with Oxford Racing, it lays down the foundations for 2024 BSB campaign - one that won't have him wishing the norovirus strikes his rivals come the end of it…
BSN says…
Might require a bazooka of some description to nab this one, is far too nice to use it… or is he?