We've all been there, stuck in the throes of being the spiel of a well-oiled, silver-tongued salesman whose now making you regret deviating from your original plan of just shopping on the other side of a window.
You can't blame them though since drumming up business and getting commission is both effective and necessary, even if it does mean you're going home with an air fryer you will never use, a gigantic television you don't need and a cuddly toy.
It's the same when it comes to motorsport where manufacturers or precocious privateer teams sell the world of performance, victories and success to lure new sponsors, quality riders and - in theory - enough investment to cash in a profit at the end of the year.
Theory and reality don't always mix though and motorcycle racing is rife with examples of projects that made a big noise on their way in, only to quietly tip-toe out again while no-one is watching…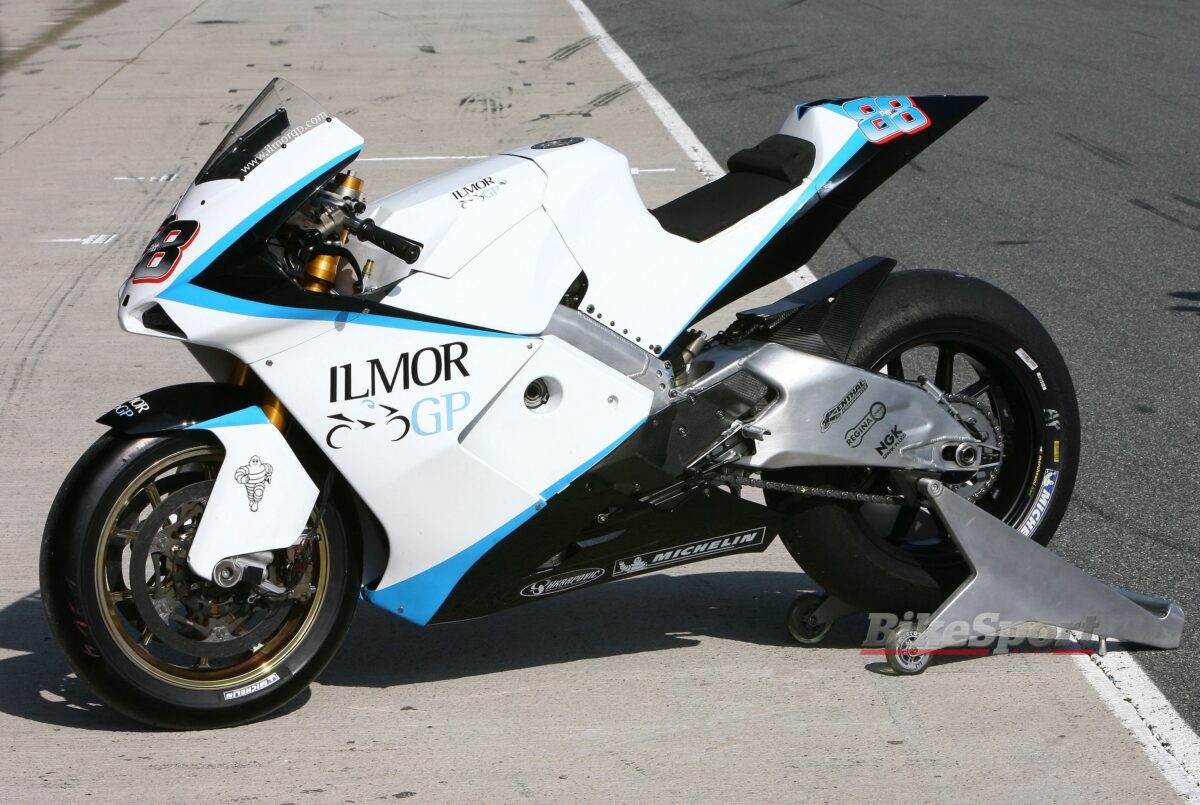 Ilmor - MotoGP
The dawn of the new 800cc era of MotoGP in 2007 was supposed to present fresh impetus for new manufacturers - namely BMW - to enter the series but after the German firm went on to shelve its project, it left motorcycle racing's premier class with just a single new entry in Ilmor.
While not exactly bristling with heritage on two wheels, Ilmor had certainly cut its teeth successfully on four-wheels as a Mercedes-associated engine supplier, while it had the talented engineer in Eskil Suter on board to pen it.
The result was the Ilmor X3, a V4-engined prototype blending elements of Suter's other creation - the Kawasaki ZX-RR - with F1-inspired aerodynamic know-how.
Ilmor originally planned to run a two-bike team in 2007, but were given the green light to debut in the final round of the 2006 season, where the X3 made a little bit of history by becoming the first 800cc machine to score a point - albeit several laps down and benefiting from a high attrition rate.
However, while the X3 was fast in a straight-line, those F1 influences did it no favours in the corners and despite a winter of feverish testing to iron out the kinks, Ilmor were blown out of the water by the big boys when the 2007 Qatar MotoGP rolled around. It led to Ilmor to announce a 'break' to work on development, the word 'break' obviously meaning, 'adios forever, amigos…'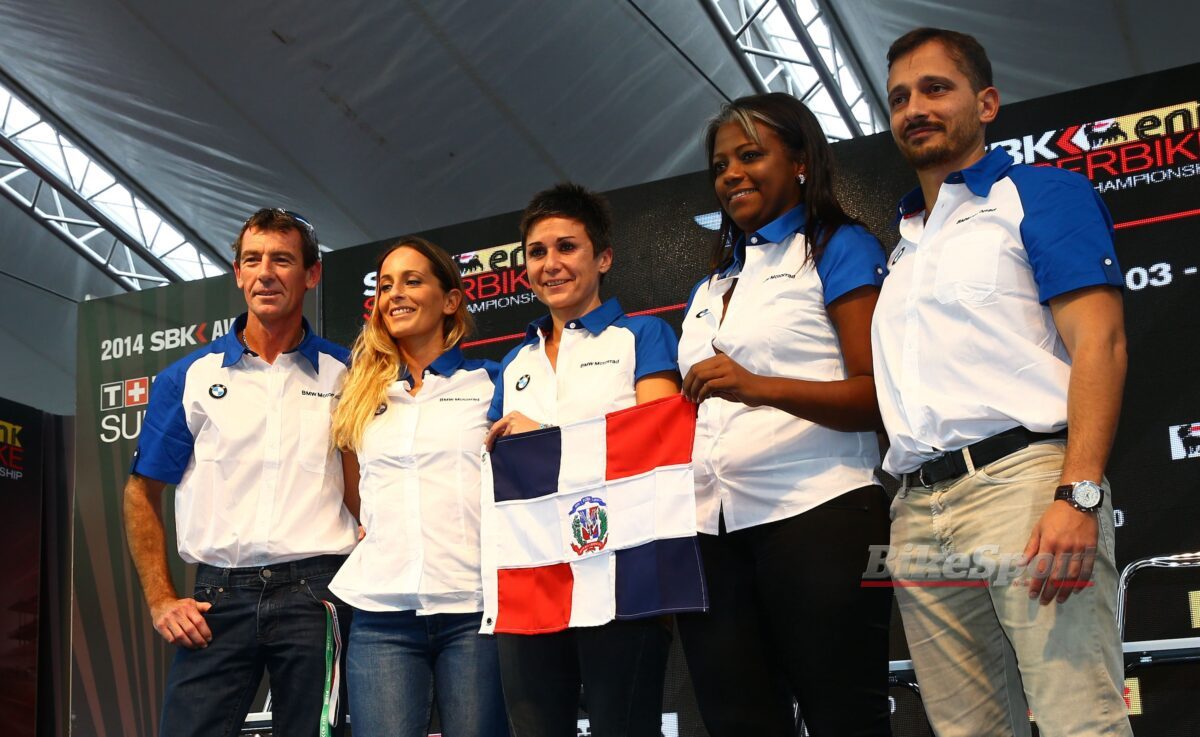 JR Racing - WorldSBK
Now, as a journalist it is part of one's skill set to 'smell a rat' so to speak when a new team is announced to such jingoistic fanfare as JR Racing was in 2014.
Emerging seemingly from nowhere and boasting no obvious connections to any other racing background, JR Racing was grandly displayed to the world towards the end of the 2014 WorldSBK season at Magny-Cours.
Set to compete under the Dominican Republic courtesy of funding from the similarly mysterious Jocelyn Robinson (the 'JR' bit of JR Racing), the team did, in fairness, talk a good game by getting Troy Corser on board as its team manager.
It even lured quality riders for its maiden 2015 WorldSBK campaign in Ayrton Badovini and Toni Elias, but beyond those announcements it was very quiet in the run up to the season. With JR Racing failing to appear for testing and calls from Corser, Badovini and Elias going unanswered, the gig was seemingly up.
At least it was until the following year when JR Racing bizarrely popped up again with plans to enter WorldSBK, but this time with two riders from the Dominican Republic with no international experience… suffice to say it was WorldSBK letting JR Racing's calls go to the answer phone this time.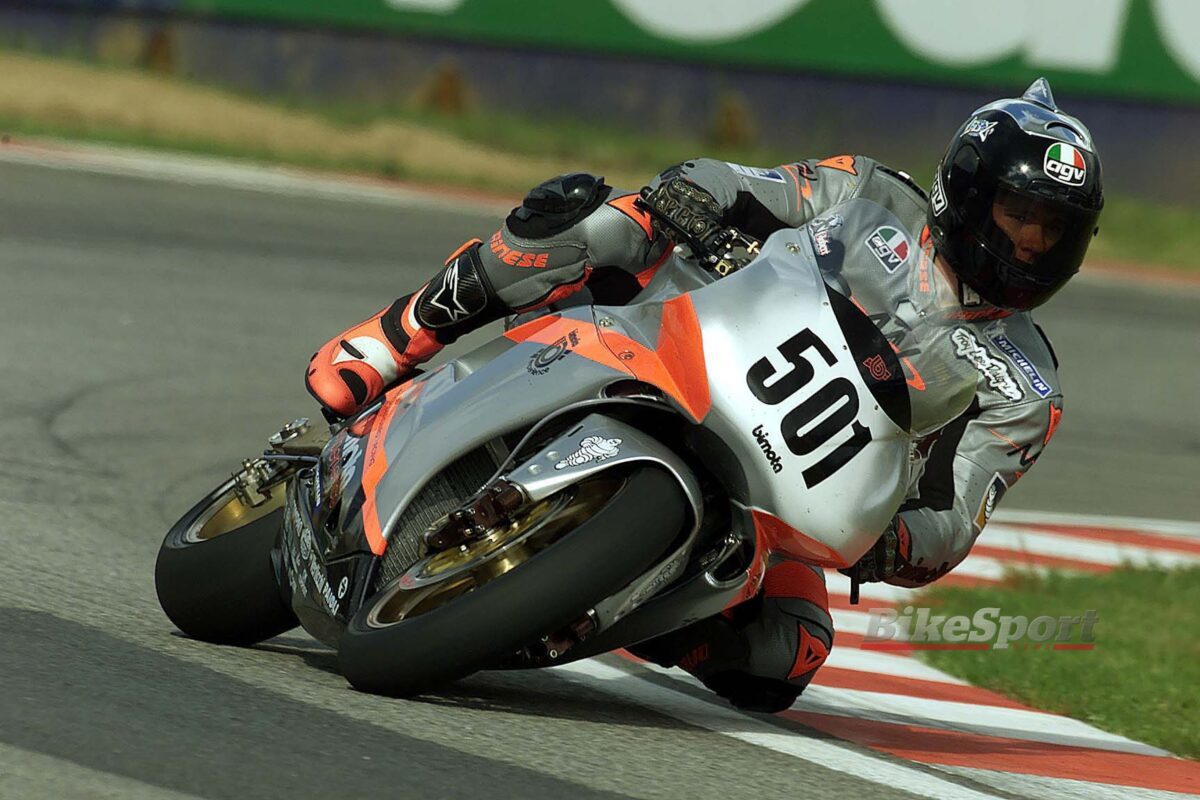 Bimota - WorldSBK
The curious tale of Bimota isn't just restricted to WorldSBK, such has been the storied Italian marque's disparate fortunes over the past half-century.
One of WorldSBK's founding marques, Bimota has twice attempted a return to international competition and - bizarrely - twice turned out to be more competitive than its dire situations behind the scenes would have you believe. On both occasions, however, things ended very abruptly.
First up, Bimota attempted a return to WorldSBK in 2000 with the well-sorted SB8R and ensured plenty of publicity with the signing of renowned tearaway Anthony Gobert.
A fearsomely fast rider on those days when his wild personal life wasn't getting in the way, Gobert did what he does best in fine style by taking a shock win in the wet on home soil at Phillip Island during Round 2. However, by Round 4 things were starting to look shaky on the financial side and two events later, Bimota was gone altogether.
That was until 2014 when the manufacturer - now under the steer of a group of Swiss investors - re-appeared with the Bimota BB3 built to WorldSBK's new Evo specifications and a team steered by respected title-winners Alstare.
Surprisingly, despite failing to appear for pre-season testing or the opening round, the BB3 in Christian Iddon and Ayrton Badovini's hands was competitive, even notching up a few top ten results.
However, it did so under the provision of it not being able to score points until it had met WorldSBK's homologation criteria of a 1000 bike production run. As the season wore on, however, it became quite clear that Bimota wasn't going to meet this - in fact, it produced fewer than 40 BB3s - so by the summer WorldSBK had grown weary of excuses and promptly threw it out of the series altogether.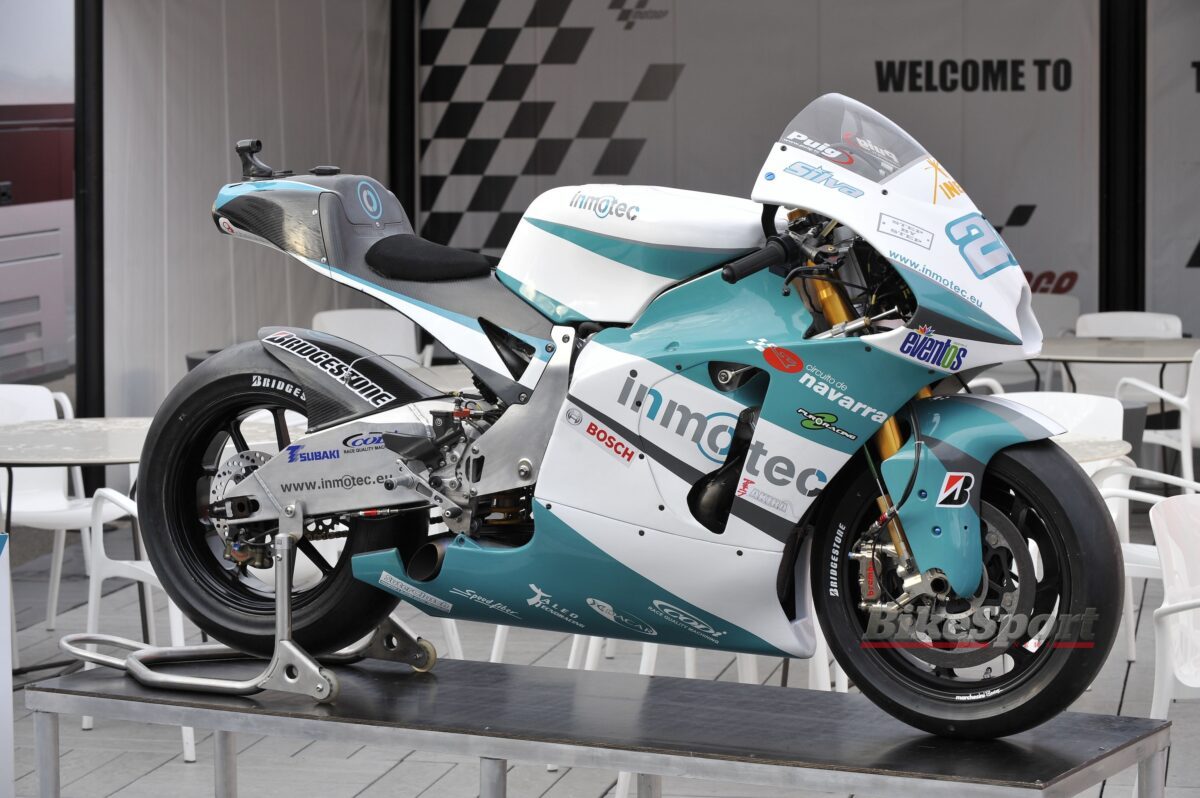 Inmotec - MotoGP
With such a rich heritage in grand prix racing, it was perhaps only inevitable that a fully-fledged MotoGP team born and raised in Spain would attempt to enter the series at some stage.
That fully-fledged MotoGP team turned out to be Inmotec, which had designs on contesting the 2011 season. However, despite presenting an entry and completing some shakedown tests, Inmotec never made it on track in 2011 and it seemed it never would.
However, Inmotec reappeared ahead of the 2012 season with a new chassis built to the new 'Claiming Rules' regulations and running a Kawasaki engine. BQR Blusens (later Avintia Racing) ran the bike in pre-season testing but opted against using it for the season, until the very final round when it got a surprise - albeit solitary - outing in Valencia before being mothballed again.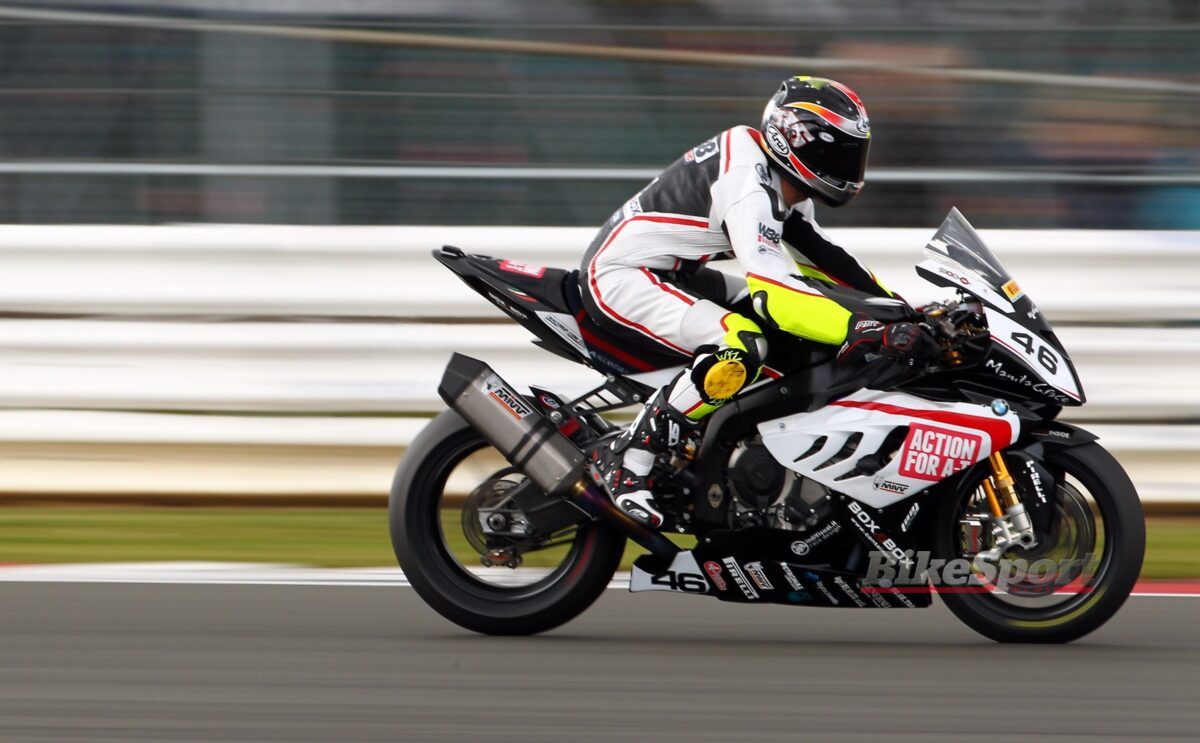 Supersonic Racing - BSB
Unlike most examples here, Supersonic Racing did enjoy surprising success in British Superbikes, but did so in the very brief time it competed.
Indeed, the announcement of Supersonic Racing's BSB entry seemed very strange from the outset, the team having previously raced with some success in WorldSBK. However, after it failed to gain an entry for 2012, instead of returning to Italy, it looked to the UK for its next racing challenge.
Initially signing Anthony West, the Australian's late departure instead paved the way for Tommy Bridewell to land a deal on the eve of the opening round.
And yet, despite the last minute change of riders and Supersonic's scant knowledge of the UK's finickity circuits, Bridewell produced a series of giant-killing performances good enough to get into the Title Showdown and assure a top six finish.
Arguably the springboard Bridewell needed to set him on his path to eventually become British Superbike Champion, alas Supersonic Racing disappeared at the end of the season, never to breach these shores again.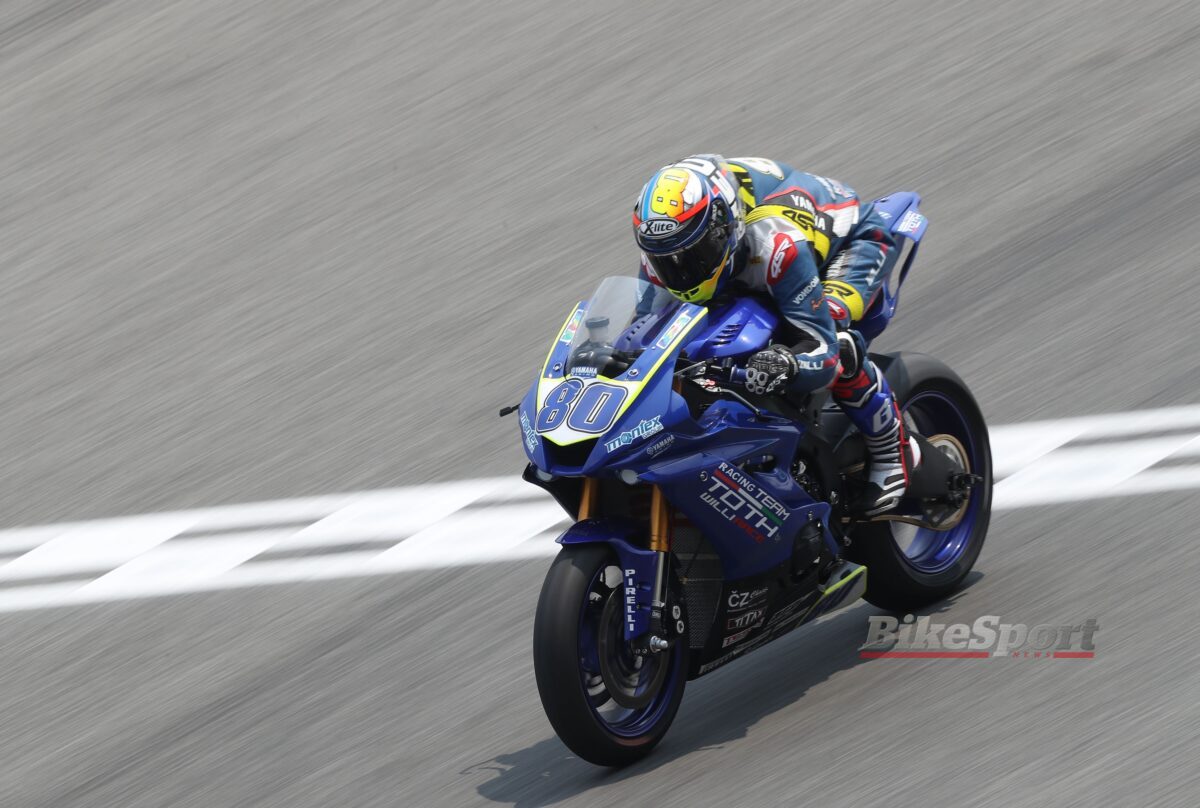 Team Toth - WorldSSP
Those familiar with Hector Barbera may also be familiar with its multiple run-ins with authority during a career spanning MotoGP, WorldSBK, WorldSSP and BSB, including assault convictions and more than one DUI.
The most unusual tale, however, emerged in WorldSSP when Barbera abruptly walked out on Team Toth mid-way through Round 3 at Aragon upon complaining that his Yamaha R6 was too slow for him to be competitive.
That wasn't the end of the matter though with bosses returning to the track the next day to find the bike missing altogether and Barbera himself nowhere to be found. According to police documents, Team Toth mechanics admitted to removing the bike on the instruction of Barbera, leading to a very angry back-and-forth that simply resulted in the two parties splitting officially and very amicably.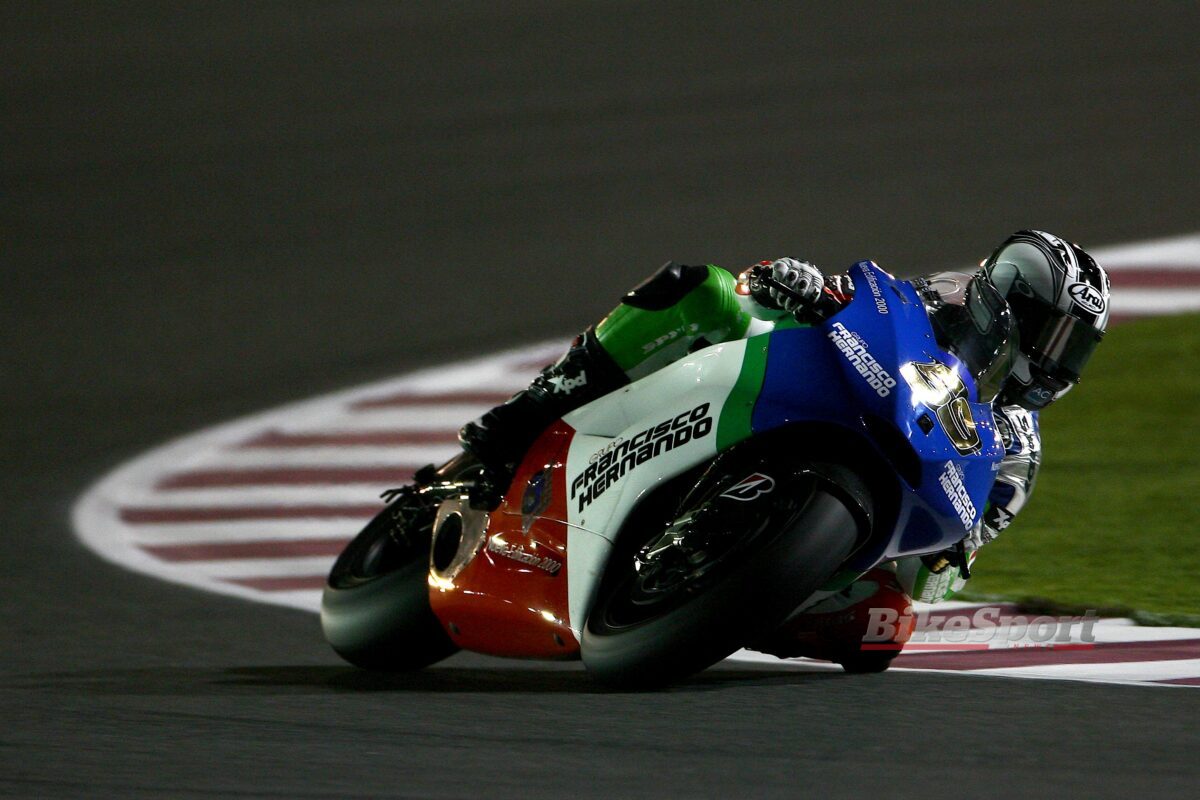 Onde2000 - MotoGP
The return of Sete Gibernau following a period of retirement proved to be one of the big stories coming into the 2009 MotoGP season, which might explain the smokescreen it created for the questions being asked about the new team he'd signed for.
Funded by housing investment company Grupo Francesco Hernando and running under the Onde2000 banner, the satellite Ducati team proved modestly competitive but concerns were raised about its financial viability given Francesco Hernando's affairs were already under an investigation over a botched housing development in Spain.
Alarm bells started ringing when the business upped and moved its operations to Equatorial Guinea, so few were surprised when Onde2000 didn't turn up for Round 9 of the season and thereafter was never heard from again.
Sauber - MotoGP
You don't often have to look far to find Petronas branding somewhere in motorsport, but at the turn of the millennium plans were well underway for the Malaysian oil giant to enter MotoGP as an outright constructor with a 990cc triple-cylinder machine.
It even managed to persuade the Sauber F1 team on-board for the project, the two parties having enjoyed a successful relationship in four-wheels for several years now, and hired Carl 'Foggy' Fogarty to run the team.
However, having gone to the effort of designing, building and even demonstrating the Petronas Sauber GP1 in readiness for a 2001 MotoGP entry, the series' decision to whittle the limit for three-pot entries down from 990cc to 900cc made the prototype ineligible.
Spooking Sauber out of its deal, Petronas mulled a complete redesign before eventually settling on remixing it into a WorldSBK machine instead, even going to the effort of producing the required quota of roadgoing versions in order to compete despite having very little intention of trying to sell them.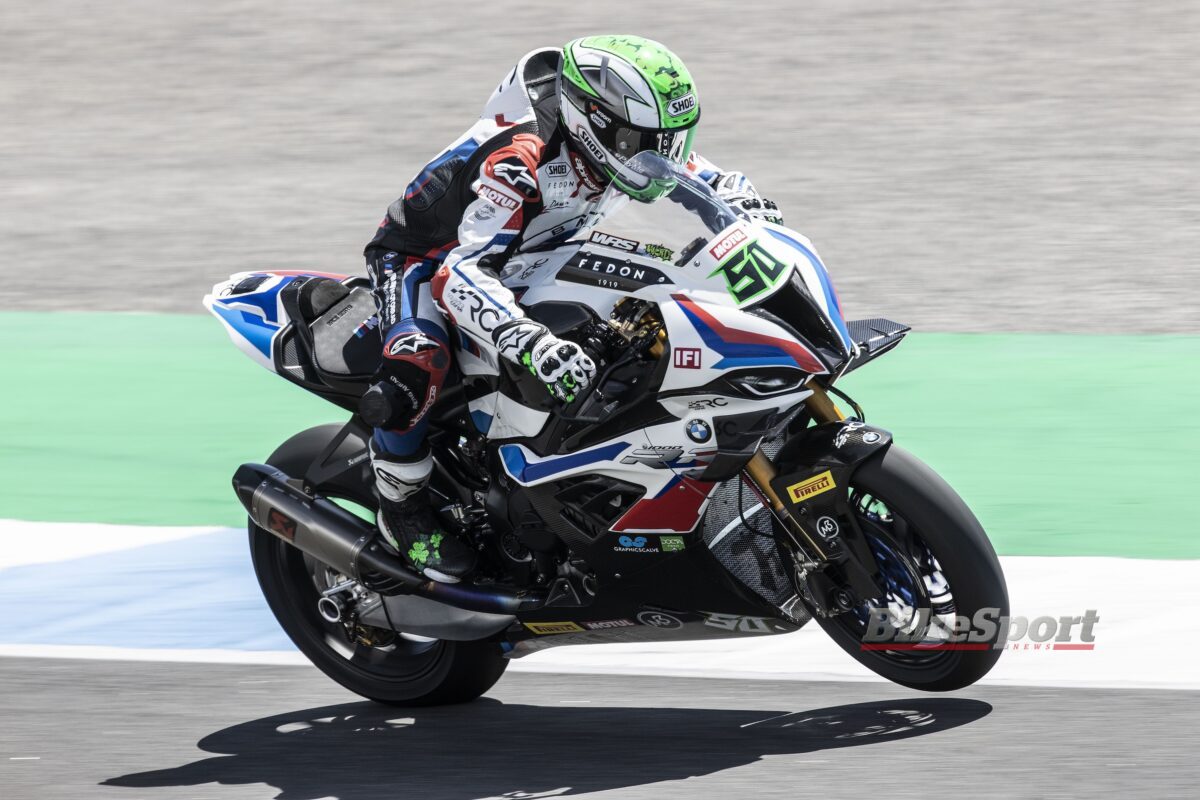 Reparto Corse BMW - WorldSBK
Teams come and go in WorldSBK, but what makes the case of Reparto Corse's departure just four rounds into the 2021 season all the more bizarre was that it was on hiatus while competing in plain view.
Announced as one of two satellite spin-offs from BMW's factory effort, Reparto Corse landed a big name in Eugene Laverty for its first season but after a series of technical mishaps during the first four rounds of the year, it didn't turn up for Donington Park.
At the time it insisted it was re-organising its structure and would return very soon… an excuse that was trotted out several times before it was clear there was to be no comeback.
Which was strange since Reparto Corse was still competing right under BMW's noses in WorldSSP as the operation behind MV Agusta's factory effort.