John McPhee says he doesn't regret departing the Grand Prix paddock after ten years without graduating from the Moto3 class, insisting his current deal in the WorldSSP Championship presents a more logical career path for him.
A stalwart of the entry-level Grand Prix class, McPhee spent an extraordinary ten seasons competing in the Moto3 World Championship, only departing at the conclusion of the 2022 season upon reaching the maximum age limit for entrants.
Indeed, while his first full season didn't occur until 2013, McPhee's international debut actually came in 2010 under the series' former 125GP guise, the Scot sharing the track with the likes of Marc Marquez, Nico Terol and Pol Espargaro.
However, though McPhee would go on to establish himself among Moto3's front-running elite, four wins, 16 podiums and a top five finish in the overall standings in 2019 weren't enough to convince a Moto2 team to offer an attractive contract.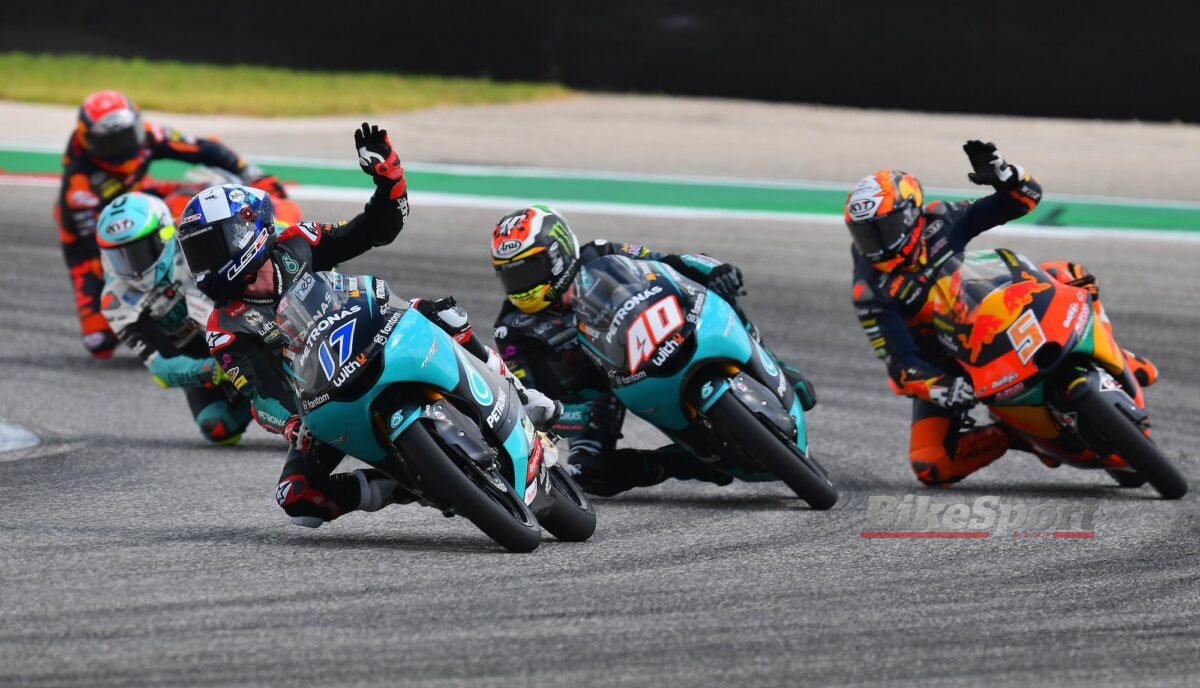 "We [Petronas Sprinta Racing] spoke about it," McPhee told Bikesportnews in an exclusive interview. "I had a contract signed, fixed, sealed [for 2021]. My side of the terms were that I had to be top three in the championship and it came straight after my victory in Misano, when I was P2 in the championship, so it was basically a done deal.
"It wasn't any individual fault, it was politics, a lot came into play and I wasn't able to move forward. I was then given a good opportunity to stay with Petronas in Moto3 and had another year of wins and podiums, but that happened on more than one occasion in my career where I never quite had the chance."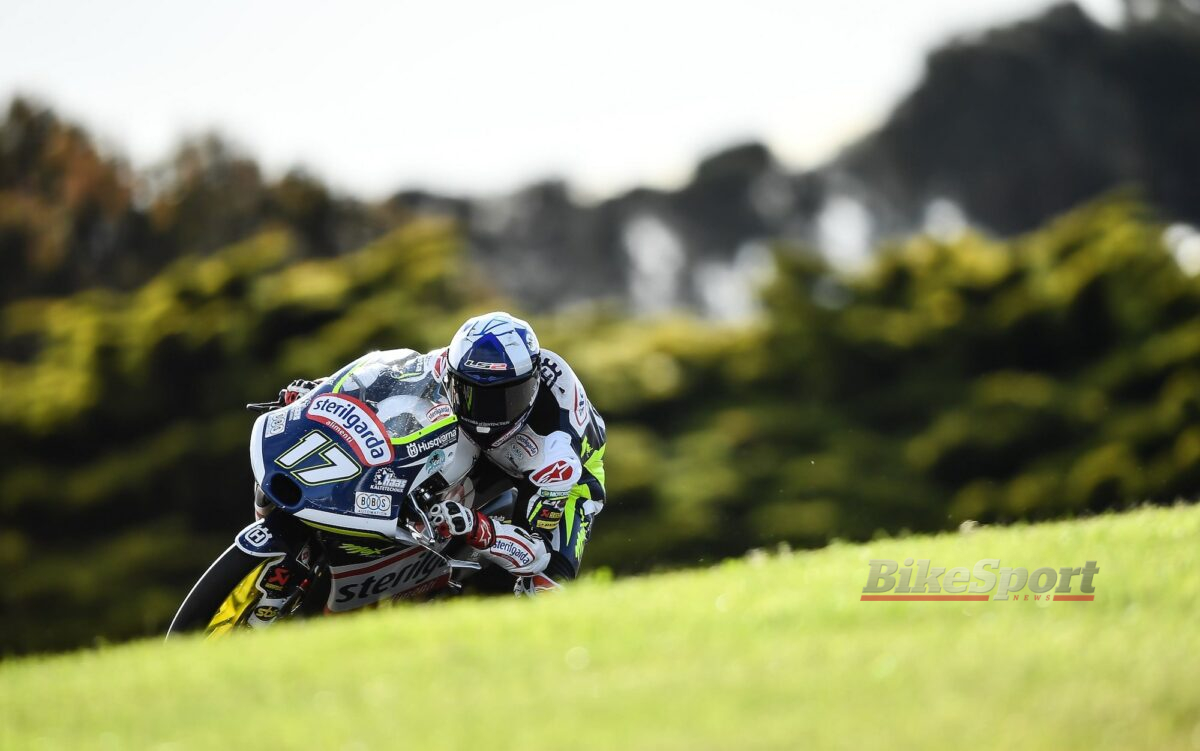 "Being honest with myself, I would probably never get to MotoGP"
Spending much of the 2022 Moto3 season on the sidelines due to a back injury, with no way of staying in the series for 2023 and with no Moto2 deal forthcoming, McPhee has since followed the likes of Dominique Aegerter, Andrea Locatelli and Nicolo Bulega in making the transition to the WorldSSP Championship with the Vince64 by Puccetti Kawasaki team.
It is a shift that McPhee - who surged from 20th on the grid to finish third in the wet on his Phillip Island debut - says he has no regrets in making, pointing out that WorldSSP and by extension WorldSBK offers a more attractive career progression than the 'cut-throat' Moto2 series.
"If Moto3 and WorldSSP were on the table, I would have come here [to WorldSSP]," the Oban rider, who did make one Moto2 start at Aragon in 2021 with Petronas Sprinta, continued.
"If there was a top run in Moto2 then I would have probably given it a crack, but at that stage in Moto3, I was wanting something fresh and to be on a bigger bike.
"I would have loved to have a chance at Moto2 but, at the same time, I am 28-years old - I'm not old in this paddock, but in that paddock I am old.
"I think I could have done a good job at Moto2 but it is important to have a good team with you. There were some opportunities to go there but they weren't really realistic, either the bike or package wasn't good enough to show your potential. It is such a cut-throat series, if you don't do a good job then you are out.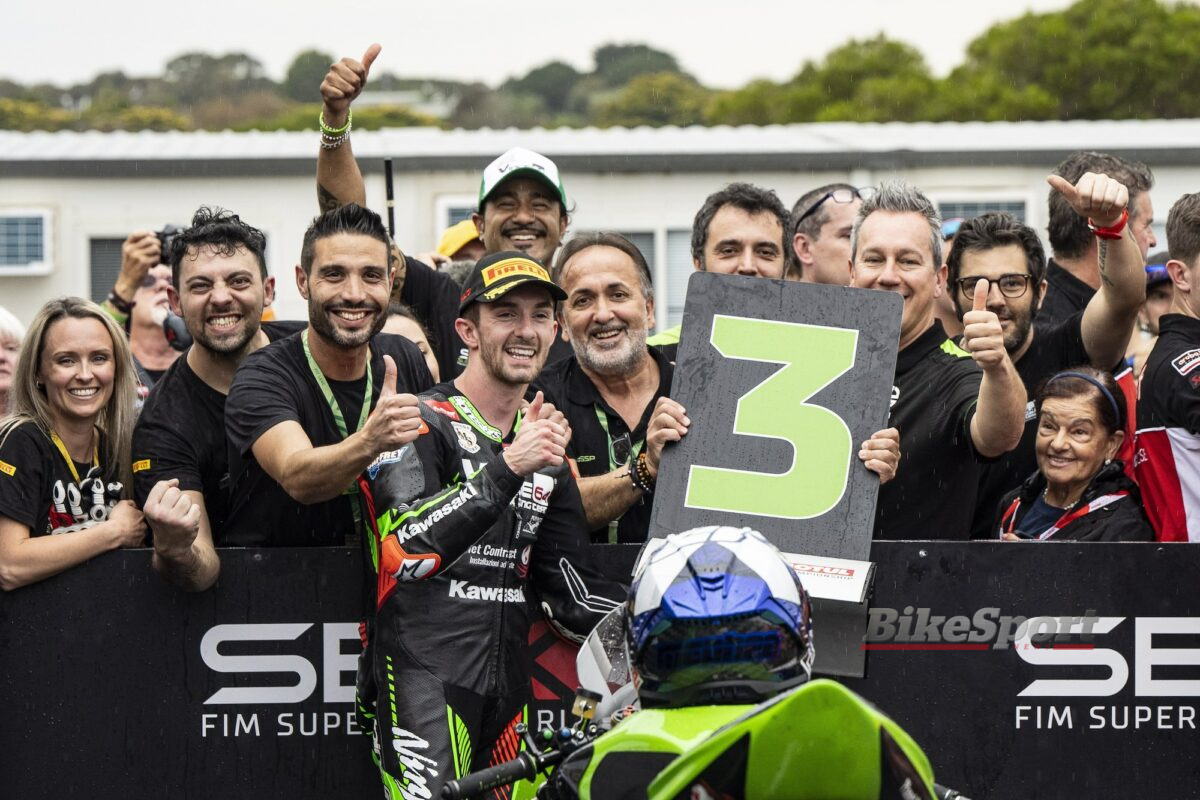 "So coming to the WorldSBK paddock was what I had been looking at, and the path looked more natural for me. If I do a good job in Supersport, I could go to Superbike and have a long career, whereas, being honest with myself, best case with Moto2, even if I did a good job, with all the politics, I would probably never get to MotoGP."
McPhee currently sits 11th in the 2023 WorldSSP Championship standings after three rounds and six races.