Here's a question for you - what do you consider the greatest era of racing in WorldSBK?
Done that? Good, now consider whether you selected this era because the racing was unpredictable, or whether it saw a titanic battle between two, maybe three riders on the same, or different, machinery, or because it smashed every record going.
Let's consider where we are right now. Two years ago WorldSBK delivered a vintage season for the ages, the tug-of-war between Jonathan Rea and Toprak Razgatlioglu was an unexpected tonic for six years of fairly metronomic dominance from the former in green.
Since then though, the pendulum has swung right back into a period of dominance, only this time it is Alvaro Bautista up on high and the dial is in its most extreme setting. Much has been said, commented and analysed when it comes to appraising the reasons why Bautista and Aruba.it Ducati are steamrolling their way through the 2023 WorldSBK season and - in all honesty - it's a combination of reasons having a devastating effect.
However, one of the reasons why Ducati has stolen such a march on the opposition this year isn't entirely of its own making and is one the powers that be in WorldSBK will need to get a handle on soon to assure its future.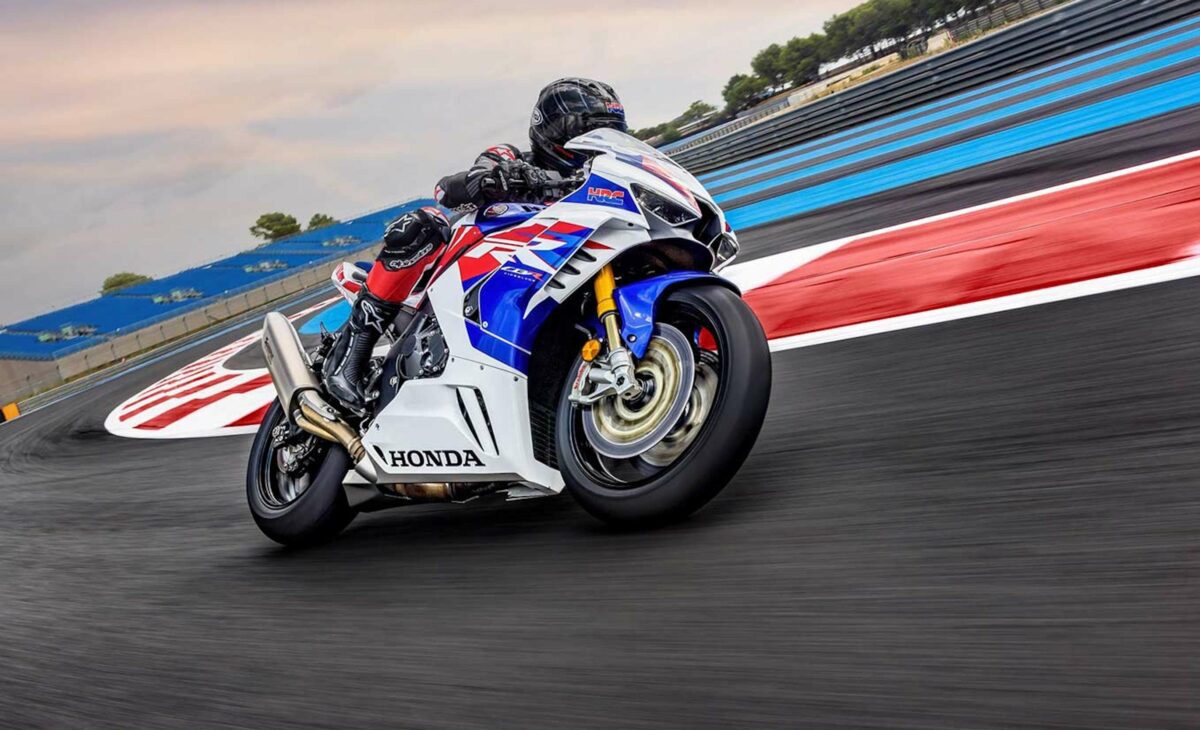 On track for the road
Selling motorcycles and promoting brands has always been the bedrock of the WorldSBK Championship, one that separates it from MotoGP and is the reason Kawasaki and BMW justifies focusing on production and not prototype racing.
The logic is sound. Fast riders winning on fast bikes that you and I can pop a deposit on. If anything, it makes more sense than MotoGP.
However, the motorcycle market is shifting and the future of the venerable sportsbike looks uncertain. This isn't 'new news', it is well-known that the sportsbike market has been in a state of decline for many years through a scourge of rising prices, extortionate insurance premiums and - put bluntly - the availability of similarly fast, easier to ride and more comfortable naked alternatives.
What's changed however is three-fold; the attitude of manufacturers towards developing bikes that contribute less and less towards profit margins, a widening gulf in target demographic and an uncertain future.
Let's tackle 'attitude' first.
Either by fate or design, 1000cc-plus sportsbikes have over the years been elevated to flagship status, the halo model from which all future small capacity motorcycles will glean inspiration from, the machine that represents a brand in its most flattering light.
Power, technology, gadgets, sexiness… a sportsbike doesn't have to just beat other sportsbikes for your affections, it has to be aspirational enough to distract you away from other models in a brand's range.
Naturally, inflation and innovation come at a cost and its reflected very clearly in sticker prices that for most models in the market space hover around the £20,000 mark… which is a lot for a machine that can carry only one passenger, a toothbrush and a clean pair of undies. Most new sportsbikes are bought by those solvent enough to splash out on one as an expensive play thing in addition to an SUV that carries two kids and an excitable labrador.
Trouble is, at a time of belt-tightening, there are fewer and fewer of these customers around, the £20k instead having been invested in covering the premium mark-up of an electric SUV.
Again, this isn't a surprising point… so how does this affect WorldSBK? Well, even if manufacturers are piling millions into fine-tuning, upgrading and petting their sportsbikes to wow at launch, they are increasingly deterred from restarting the process all over again too soon.
It means the period between new generation models is widening. The odd upgrade notwithstanding, the Yamaha R1 has been around since 2018, take away the Kawasaki ZX-10RR's facelift in 2021 and its innards are a mix of parts from 2016 and 2012, while almost a decade went by before BMW overhauled the S 1000 RR.
Ducati, on the other hand, introduced the Panigale V4 R in 2018, updated it in 2021 and then gave it another thorough overhaul for 2023. In between have been various limited editions in varying degrees of track day-road bike guise.
Class divides
As we say, there is more than one reason as to why Ducati and Bautista are demolishing their opposition, but one that has gone surprisingly unmentioned is he is riding a brand-new Panigale V4 R, one that few have clocked is actually more different to last year's model than it looks.
Four years on from when the Panigale V4 R burst onto the WorldSBK scene, Ducati has listened intently to customers who felt the roadgoing model was both brutally fast but also, well, just brutal in behaviour too. It's a critique levelled at the racing version too, so Ducati has focused its investment on upgrading the electronics package in order to make the R more compliant and predictable to ride.
It's a measure of the slim divide between Ducati's target audience for the Panigale V4 R between those paying a premium for a track day hobby and those that actually get paid to race it on track.
And this is the kicker for Ducati's rivals - the Panigale V4 R isn't an everyman sportsbike, it's something special bought by those able to ride it to its full potential. Moreover, Ducati doesn't even need to sell many of them, which goes some way to explaining the eye-watering cost of one at £38,995. The standard V4 and V4 S represent a more like-for-like comparison, but with 1103cc of engine under that shapely bodywork, it's not permitted to race.
Indeed, Ducati deserves a little credit for not trying to arm wrestle with regulators by bullying the Panigale V4 through homologation like it did with the 1098R, instead agreeing to resize the V4 in line with its rivals. However, if the FIM and rival brands thought they'd scored a 'win' over Ducati, they hasn't.
Instead, Ducati went away agreeing to chop 103cc off its block, then threw the kitchen sink, the washing machine, the dishwasher and a few plumbers at the V4 R while they were at it. After all, why not?
The result is essentially a so-called 'homologation special' in that it has been developed as a race bike first, then had wing mirrors and number plate holders added on afterwards in the guise of it being a roadgoing bike. Hence why it is priced like one too...
To an extent, Ducati can afford to do this. It's premium status, rich heritage and superior image gives it some carte blanche when it comes to placing its models in the market, an immunity from the profit margin-dictated arithmetic that bogs down mainstream counterparts.
This is problematic for production racing because it can be akin to Ferrari entering a 298GTB into a touring car race alongside some Mondeos and a couple of Cavaliers.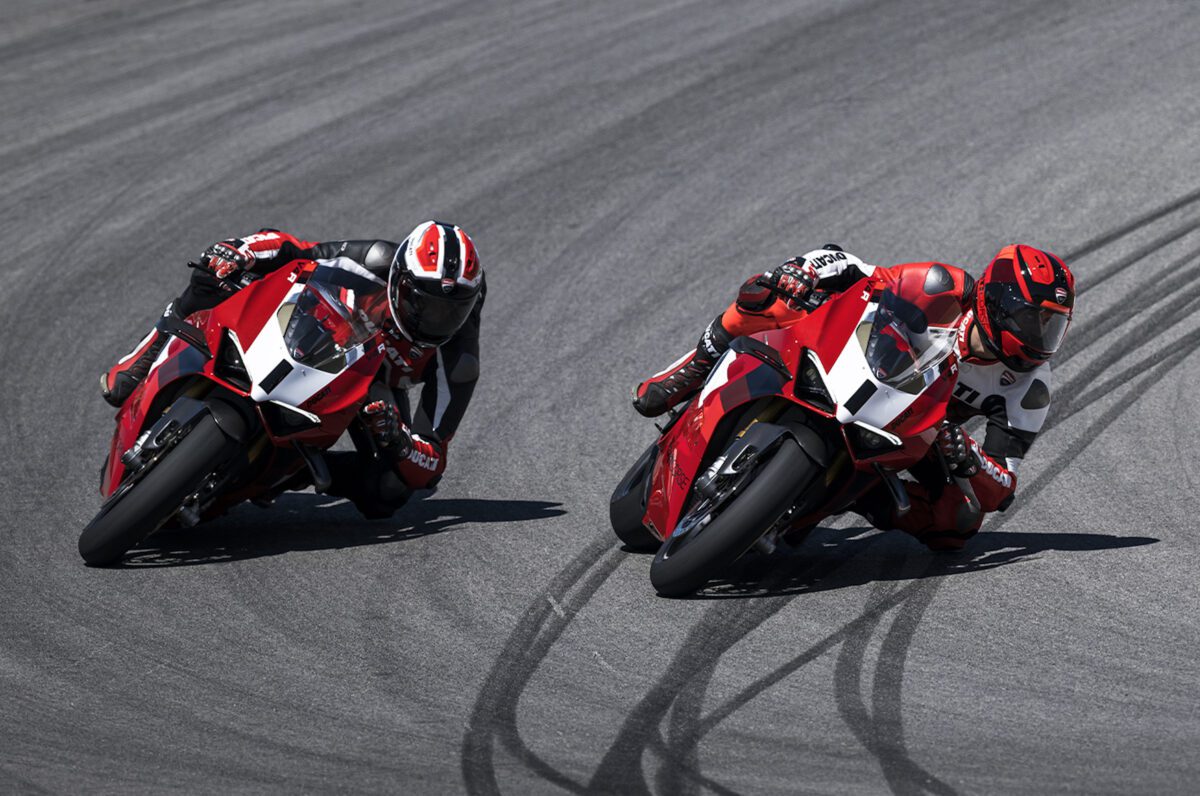 Homologate Gate
Homologation specials are a bit of a grey area for WorldSBK and its view on them has flipped on several occasions over the years. Today, they are partially allowed so long as they meet certain price criteria and don't take the piss with production runs.
In the past it has been a last resort of sorts for manufacturers desperate to get the critical edge, take the Honda RC30 and Yamaha FZR 750RR OW01 for instance.
Now there needs to be something that errs towards a strategy to sell it to Joe Public, which is the route BMW has taken with the M 1000 RR, an uprated - but not really more powerful - version of the S 1000 RR. In road trim it has electronic trickery and gadgets clever enough to get pretty far into an episode of 'Who Wants To Be a Millionaire?', smarts that earn it a price closer to the Panigale V4 R than the CBR1000RR-R Fireblade.
Trouble is, the likes of Honda, Yamaha and Kawasaki covet a different demographic than a Ducati on a roll and a BMW going for broke on race track success. Their sportsbikes need to do numbers that add up, which means showing some restraint when it comes to showroom floor pzazz, and it recognises many of its customers will need to pop to Tesco more than to Mugello, so needs some useability too.
This gulf in ethos has been laid bare by Ducati taking the Panigale V4 R to the extreme this year because while its headline figures of 242bhp (if you use a certain Shell lubricant) are intimidating enough, it's the programming and rewiring beneath that has made such a huge difference - WorldSBK riders don't harp on about electronics for nothing…
It's difficult to see where something will give. For now, things are fine enough. Of the five manufacturers, Ducati is laughing all the way to the podium, BMW has gone all in with its signing of Toprak Razgatlioglu to stave off some rumours it would duck out of the series again, Honda is still on a marketing push with the Fireblade, Kawasaki has no MotoGP to default to and Yamaha had a globally dominant package just 18 months ago.
However, time is passing and Kawasaki is notable for the absence of a new ZX-10RR, partly because - as the current model wanes in competitiveness just about everywhere you look - it knows it needs a radical overhaul, which takes time and costs more than probably makes sense.
Yamaha is at a similar crossroads as it nears the likely point of launching a new generation R1, BMW - despite Razgatlioglu - has shown in the past it can make brutal boardroom calls on its motorsport programmes even when things are going well and Honda, well, it might decide WorldSBK is one too many fires for it to fight right now.
Then there is the dawn of a new electric era looming on the horizon, one that all of the above manufacturers have uttered commitments towards, statements of intent that don't exactly align with a sportsbike or racing future little more than a decade down the line.
For this reason, there is a fear the only way is down for WorldSBK. Indeed, you don't need many fingers to count the number of full fat sportbikes on the market right now. With Suzuki axing the GSX-R1000, it leaves the Aprilia RSV4, but its engine is just a little too big as well.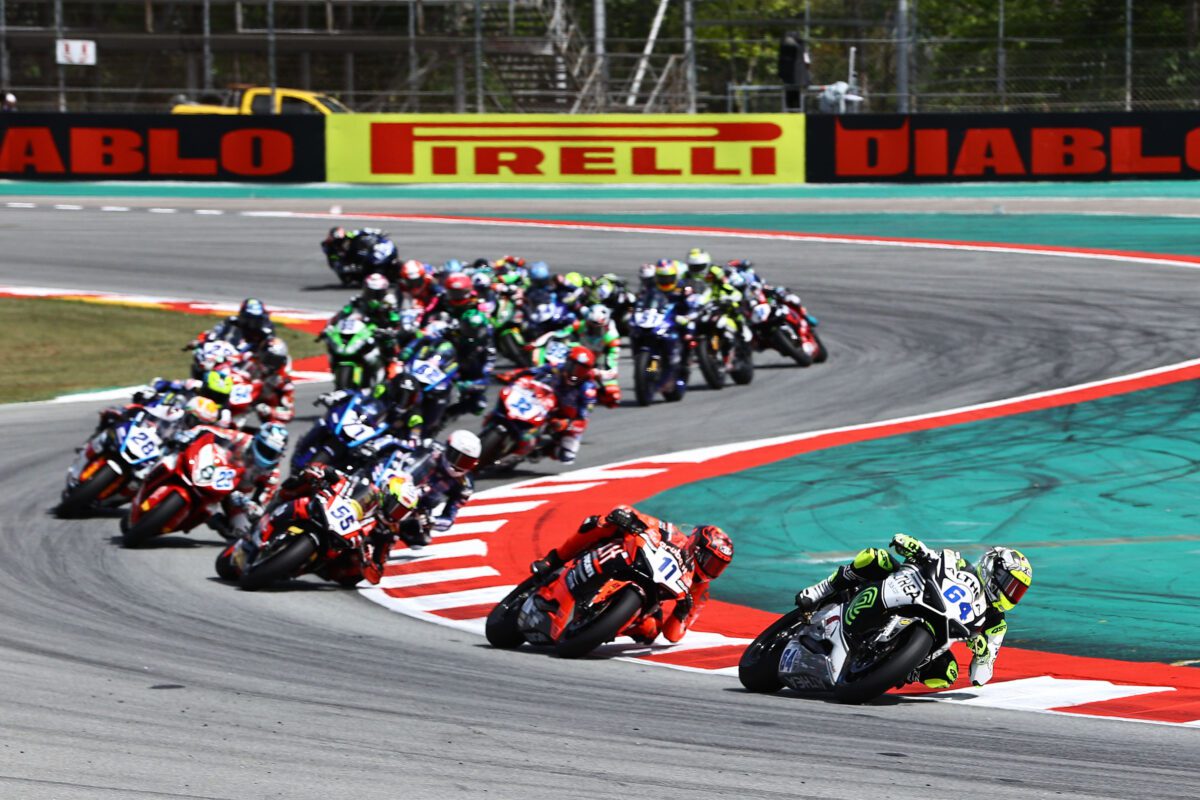 ...and finally, a good(ish) news story
So, having played doc and given it to you straight, here are some (brief) glimmers of hope. There is talk increasingly ambitious - and less regulation dictated - Chinese manufacturers are eyeing up a slice of the sportsbike market, a campaign that could lead to a racing initiative. Firms like QJMotor - owner of former WorldSBK entrant, Benelli - is working on one, while patents suggest CFMoto could even go down the V4 route with its first big boy sportsbike. MV Agusta might rejoin the fray too with a new F4, but it has been saying that for years now.
Alternatively, a variation on the 'faired naked' strategy utilised by Triumph in WorldSSP might also be an option, opening up a wave of possibilities to market from commercially viable naked motorcycles.
And, it's worth pointing out, the middleweight 600-900cc market - considered almost extinct not too long ago - is thriving again, with Ducati and Triumph entering WorldSSP and MV bringing a stronger package too. Better still, there are models that would fit the WorldSSP mould from KTM and Honda on the way, while the Kawasaki ZX-6R has just received a major update.
In conclusion, motorsport is cyclical - Ducati won't dominate forever - but once you dissect the set pieces that got it to its imperious position, it's clear to see its form won't drop off a cliff any time soon without intervention.
In fact, it'd take a significant design change from one generation to the next to really shake things up, though it's anyone's guess as to whether it will be quick on its debut (the Panigale V4 R) or turn out to be slow and require several years of incremental development (the Panigale 1198).
Trouble is, in a sport where constant evolution once saw brands leapfrogging from one year to the next, the developmental approach among the big five is fragmenting in vastly different directions. Moreover, it's hard to see how anyone else can afford to attempt Ducati's 'worry about the price tag later' strategy.
And if a brand can't win on Sunday to sell on Monday, will it eventually bother turning up on Saturday?