It has taken some time for people in sport to realise they're in the entertainment business, motorcycle 'sport' included.
However, those watching the 12 lap MotoGP 'sprint' in Argentina at the weekend must surely admit they were watching incredibly exciting stuff - aggressive as it was - action that is surely capable of attracting new and younger audiences.
The British Superbike Championship, which had already gone some way with the 'showdown' and now a new points system designed to retain excitement through the series, kicks off at Silverstone this weekend.
There is no denying last year it produced some of the most aggressive riding of any series, an elbows out approach that perhaps doesn't please everybody, especially some of the older hands.
Not an old hand by any means, but certainly an experienced one, BSN asked James Whitham what he thinks of the 'sprints' and, perhaps more importantly, who is going to provide the excitement at BSB 2023:
James Whitham
"The sprint races are exciting and I think it has worked both in World Superbike, which is where they trialled it, and it is really good in MotoGP . It was seen as a gimmick by some and the traditionalists didn't want it. I know people who said it was daft but it has worked really well for both series."
BSN:
"I was reading that Formula One was thinking of taking it up but they seemed to be having quite a bit of trouble in Melbourne being accused of turning a serious sport into showbiz via their much acclaimed Netflix promotion which will introduce more F1 races into the US."
Whitham:
"Well, there's quite a lot of what they've done in the world championships, certainly in Europe, which comes from America. They are very proactive in trying to make it into more of a spectacle than a traditional race which we stuck to over here."
BSN:
"It's quite likely that America will become more important for MotoGP and it's rumoured that Dorna will be upping it's marketing effort with a new marketing supremo possibly out of the US.
"They are certainly becoming more global and realise how important marketing and media is. Motorcycle racing with one or two exceptions, the TT in particular, has never been very good at marketing. It seems like a good idea."
Whitham:
"So do I - they have got something to sell and it is great racing. But there are things that for me are still wrong for MotoGP on the sporting basis.
"Not the racing but the feeder classes and all the rest of it which I think creates a few problems for themselves. The racing is brilliant though and in that respect there is quite a lot to sell."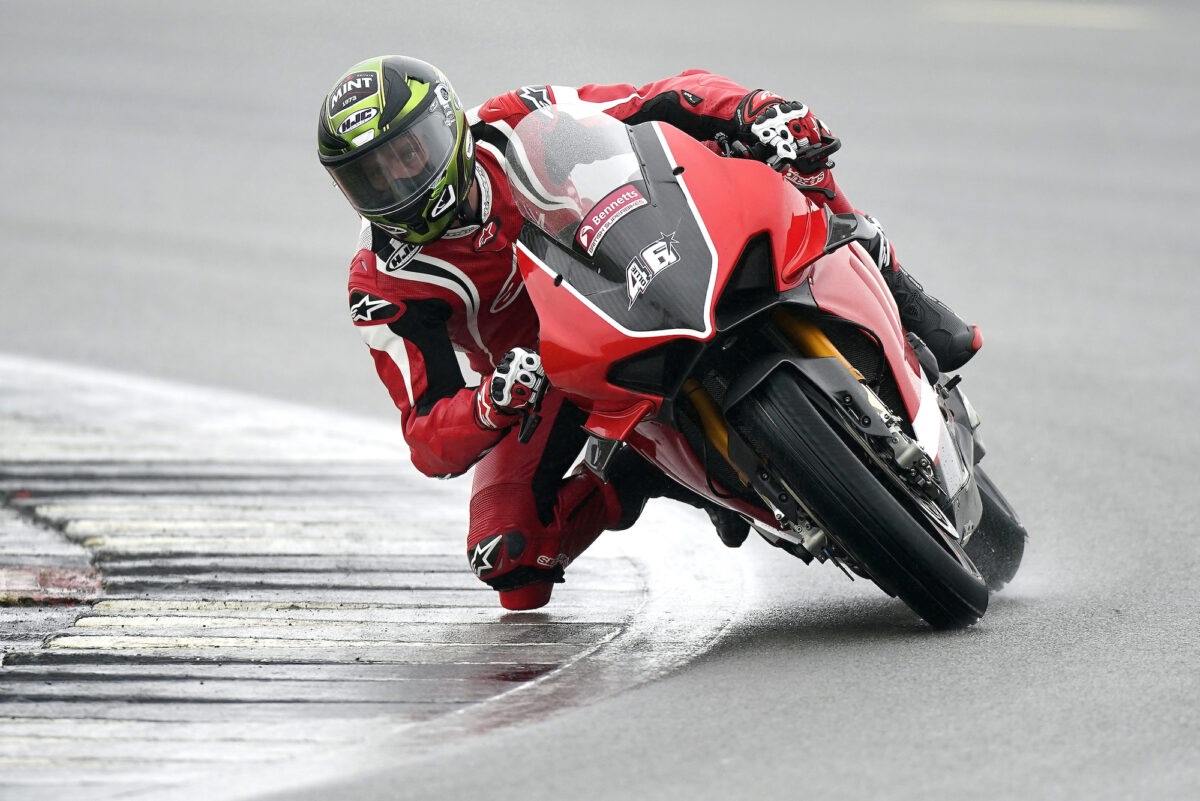 BSN:
"Just moving on to what's coming up this weekend at Silverstone with British Superbikes. How do you think it's gonna go and just to kick it off let's talk Paul Bird Motorsport - what do you make of new signings Glenn Irwin and Tommy Bridewell? It appears the team will get a good deal of help from Ducati this year too…
Whitham:
"Well firstly I am really pleased that Paul Bird is still passionate about his team. A couple of years ago when his son Frankie was racing at a reasonable level in cars we all thought it was a matter of time before Paul packed up his toys and moved to a four-wheel racing paddock to help his lad. If so, it would have been really sad, I really like Paul - some do, some don't!
"But the BSB paddock needs somebody like him. Once you lose a couple of people like Paul it starts to look a little bit amateurish which it isn't. So I'm really pleased he's still involved, still big and even bigger.
"In terms of how well BEERMONSTER Ducati will perform, really quite well I think. I think he feels that he hasn't been getting the backing from Ducati that he deserves and hasn't had the machines he needs to win BSB. The two things that are different in comparing BSB with WorldSBK where Ducati are the dominant force are: Number one, the rules, especially the electronics, and Number two, the circuits.
"On a lot of circuits like Cadwell, Knockhill, Oulton and such, do you need 260hp? Not quite sure you do. And Ducati getting involved and giving them a lot of trick stuff they have developed for WorldSBK will not necessarily give it the massive advantage it might give them in other series.
"That said, a bit of factory backing from Ducati is always good. They are very savvy people, lateral thinkers and seem able to work their way around a set of regulations legally and speedily better than anybody else.
BSN:
What do you make of its new riders?
Whitham:
"As for their riders, II think they have got a couple of good blokes. My opinion of Glenn Irwin is very good. He finished last year really well and he started it brilliantly. Even after smashing himself to bits in a practice accident, he won three races at Silverstone - unbelievable as the Honda was a fairly new machine - and finished the year off as well as anybody. So he is a good pick for me.
Tommy Bridewell? Well, everybody loves Tommy because he is a quirky, typical English sort of loon really. And he doesn't mind you thinking about him like that. But he also extremely talented when things click into place.
"When he's got things as he wants them he can do it. It was like Oulton Park a couple of years ago when he just smoked everybody. Managing him properly and keeping him happy is the key to him being a championship threat.
"Overall they have got two good riders and it looks like they've got the bike which is going to be good enough. Hats off to 'em."
BSN:
"Paul didn't seem too enthusiastic about his riders last year. What's your view of that?"
Whitham:
"There's a lot of reasons why riders don't perform. Motorcycle racing is a dangerous thing and you know that when you sit your backside on a motorcycle and it is not doing the things you want or giving you the feelings you want for whatever reason.
"It could even be that you don't like a certain track. If you were a footballer it might be because you don't like a certain crowd or a certain pitch. And with motorbike racing you know that if you get it wrong you're gonna get hurt. So a tiny thing that you're not happy with can make a big difference. You can never say a rider is not trying, every rider is trying, he may not have what he needs at that time.
"Tom came back into a very competitive championship and it was racing at places he hadn't been at for 13 years. There's no question about his ability but maybe he didn't relish going into turn one with 15 others riders all battling for the same bit of tarmac! Who would? A lot of riders don't even want to come back back to a national championship after being in the world championships.
"Josh Brookes was, I firmly believe, just in a bad place himself. Whether he can turn that around on a new bike we'll see but I think he had to leave whether Paul wanted to keep him or not. He had to leave and get on another bike. He needs to find out whether it's him just coming to the end of a great career or whether it is something with the bike and I think this year will be the key to him finding out where he's going as a person or a rider. And that's exactly what he needs."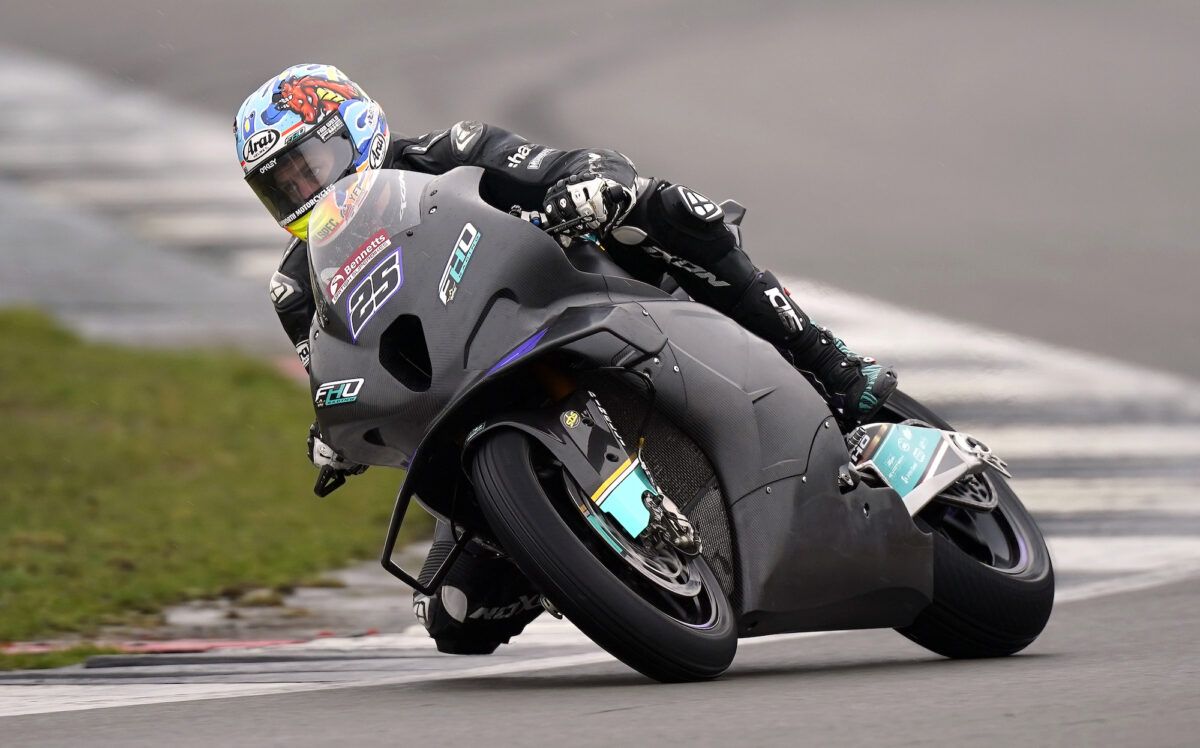 BSN:
"Do you think that's part of the reason part of the reason why he's going back to the TT again which I don't think will make his lovely wife Aimee very happy?"
Whitham:
"The TT is the TT. You like it, I like it . I've done it. I know what it takes mentally to do it. And I think if you want to do it and you're fully into it, but not just for the money which is the wrong thing to do, then good on yer. More power to you!
"Jumping off a cliff, mountaineering, they're challenging and slightly dangerous. But if you want to do them then good for you. If Josh is doing it for the right reason, brilliant. He was really good over there, looked good every time and always said he enjoyed it. And the lap he did on that Norton was spectacular. I take my hat off to him."
BSN:
"Josh will, of course, also be at Silverstone with the FHO Racing team. Do you think the BMWs will be competitive with the Ducati's or the Yamaha's?
Whitham:
"To be fair to BMW they have been more competitive across the years in BSB than they have in World Superbike, but the rules are very different.
"I think it is a big ask but they have been more successful here perhaps because the circuits are very different to WorldSBK. But I hope so. And we should not forget that the team is stronger this year and Peter Hickman, the best all rounder in the UK, will be the man to beat in the TT and the North West."
BSN:
"Finally, outside of the PBM team, who will be battling for the championship in the final round at Brands Hatch?"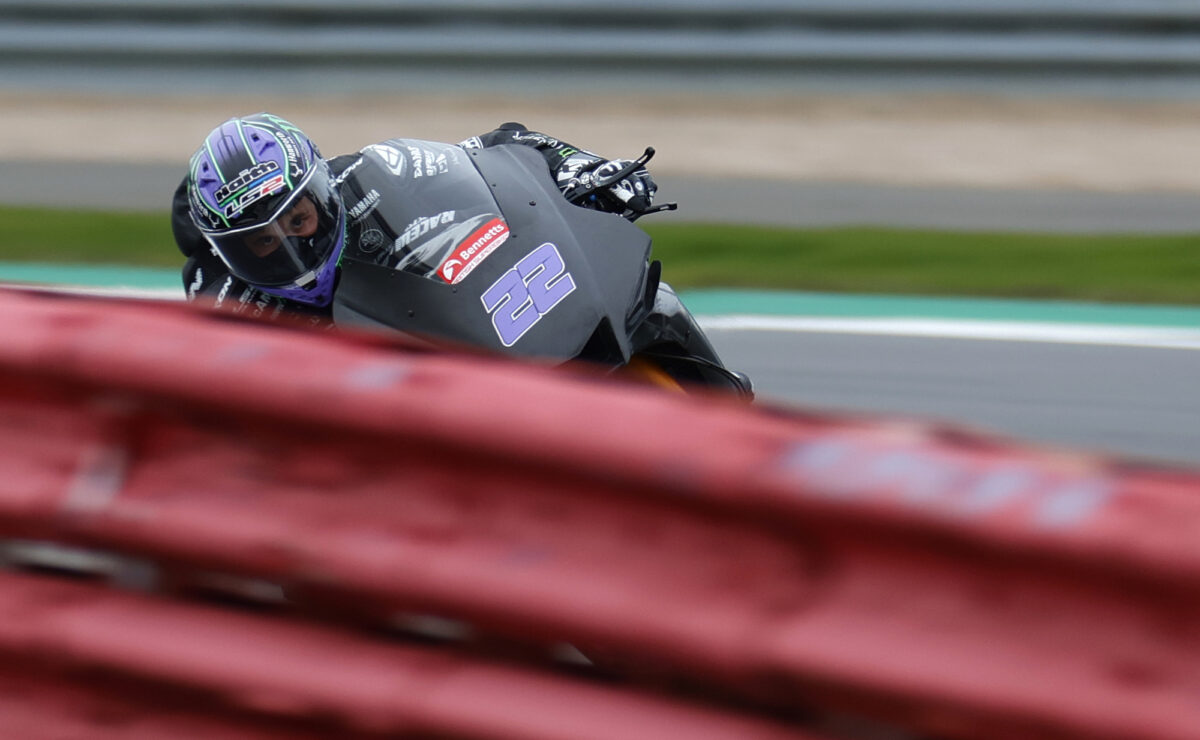 Whitham:
"For me it will be Jason O'Halloran. He's going to run up front, there's no question how good that Yamaha is although not the best at all the circuits. And his team-mate Tim Neave will not yet be quick enough to challenge him. Christian Iddon is going to be somewhere near the front . He's a hard worker and the Oxford Products Ducati team, which Tommy rode for last year, will like working with him.
"My dark horse would be Andrew Irwin. Yes, he's aggressive, but he has a lot of ability and I think he'll be happy back at Honda. The bike's come on a lot and I've got a feeling about him and he can run a lot closer to the front than he did last year.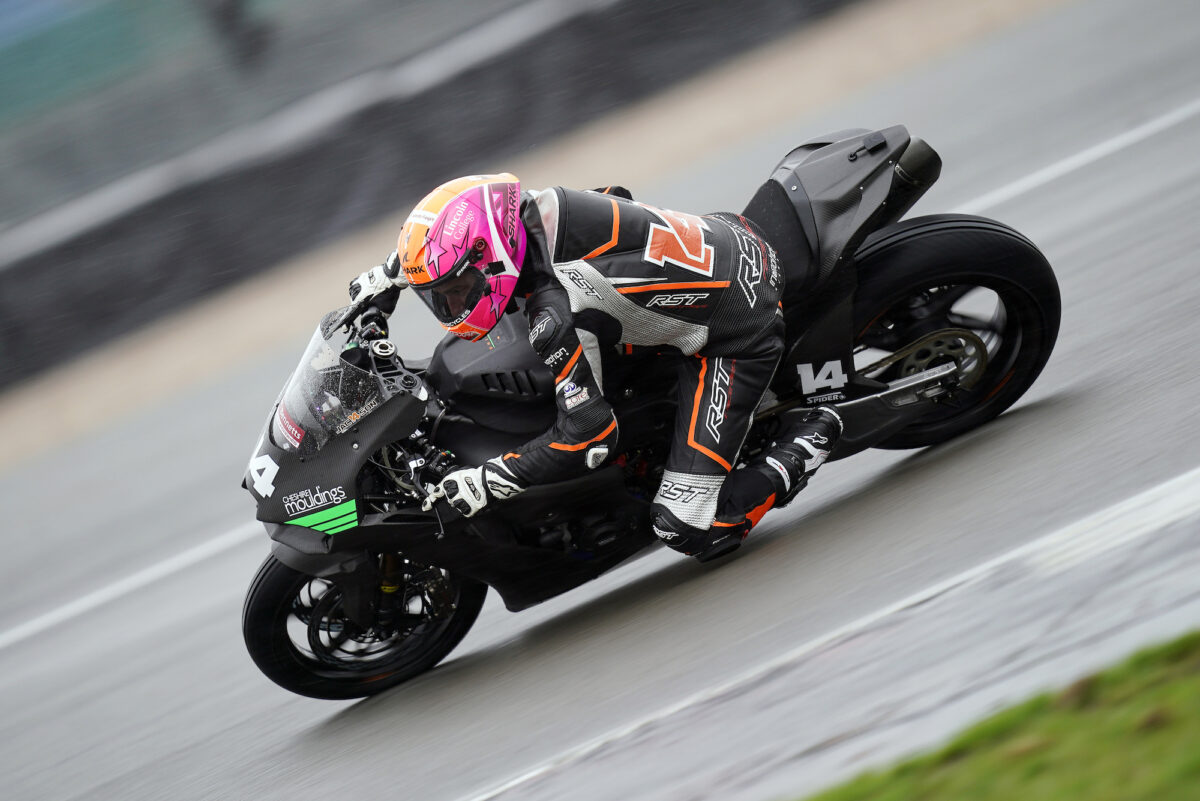 "The big shout for FS-3 Racing will have to be Max Cook, which is a big ask coming straight from Junior Stock to Superbike but team boss Nigel Snook did a great job with Rory Skinner last year.
"Their main rider and points winner will have to be Lee Bob Jackson who constantly surprises me with his ability to run up front. I don't think he can do it but I hope he can for himself and the team.
"The BMW team has Hicky who always goes well and in the top five or six and now Josh so anything can happen. Danny Buchan is with Synetic and quick, particularly at Knockhill, but he may have to raise his game.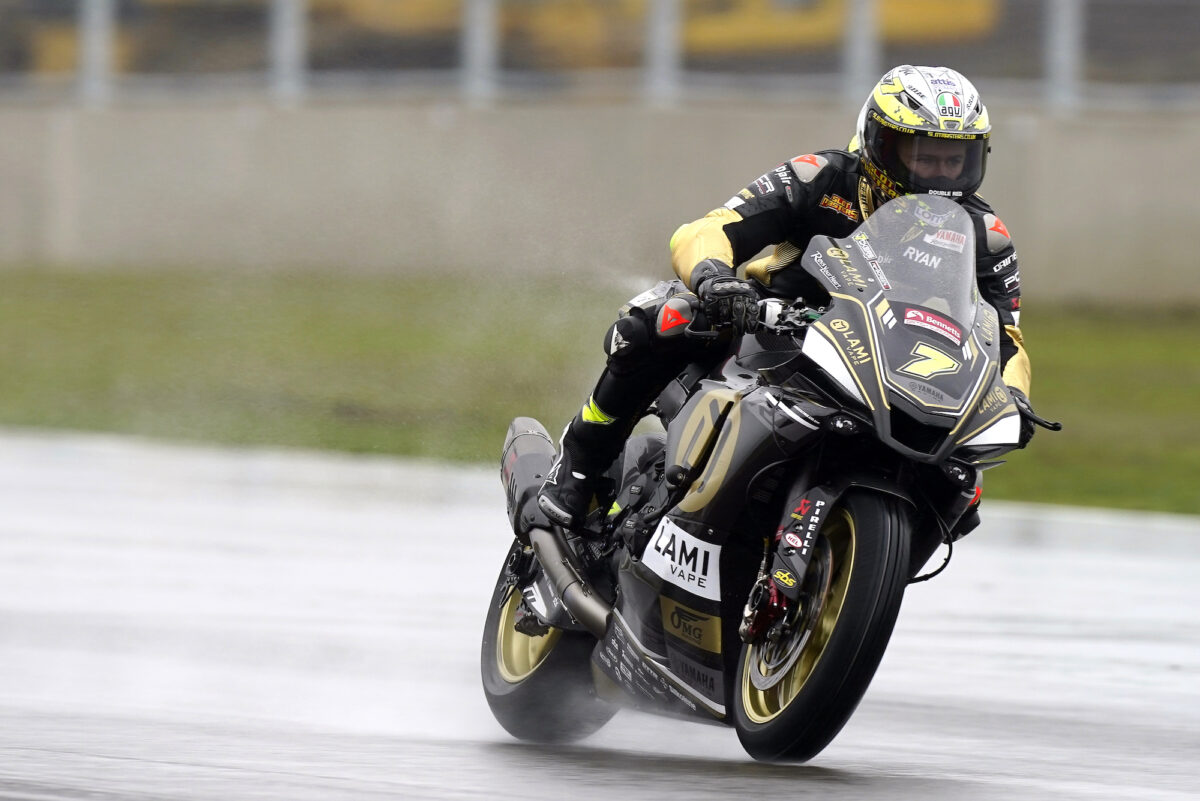 "Last but certainly not least are Kyle Ryde and Ryan Vickers on the LAMI OMG Yamaha, is doing extremely well in testing, and one of the most naturally talented in the championship. What he needs is consistency and it would give me a lot of pleasure if he won it, heart says yes, head says no.
"And certainly Leon Haslam, one of the best we've produced both at home and away, is running his own team ROKiT BMW. Not to be dismissed."