Alvaro Bautista was back on track in Misano on a Ducati MotoGP bike as he completed the first day of his two day test on the current Ducati Desmosedici GP machine.
As a reward for winning last seasons WorldSBK Championship Alvaro Bautista was gifted a two day test on board the Ducati MotoGP bike. The anticipation to see the current WorldSBK Championship leader back on a Grand Prix machine had been building up all season, until today when he rolled out the garage on board a Desmosedici once again.
This is the first time since the end of the 2018 season that Bautista has ridden a MotoGP bike. Bautista was given four hours today to experience the MotoGP machine, and he completed 60 laps in that time.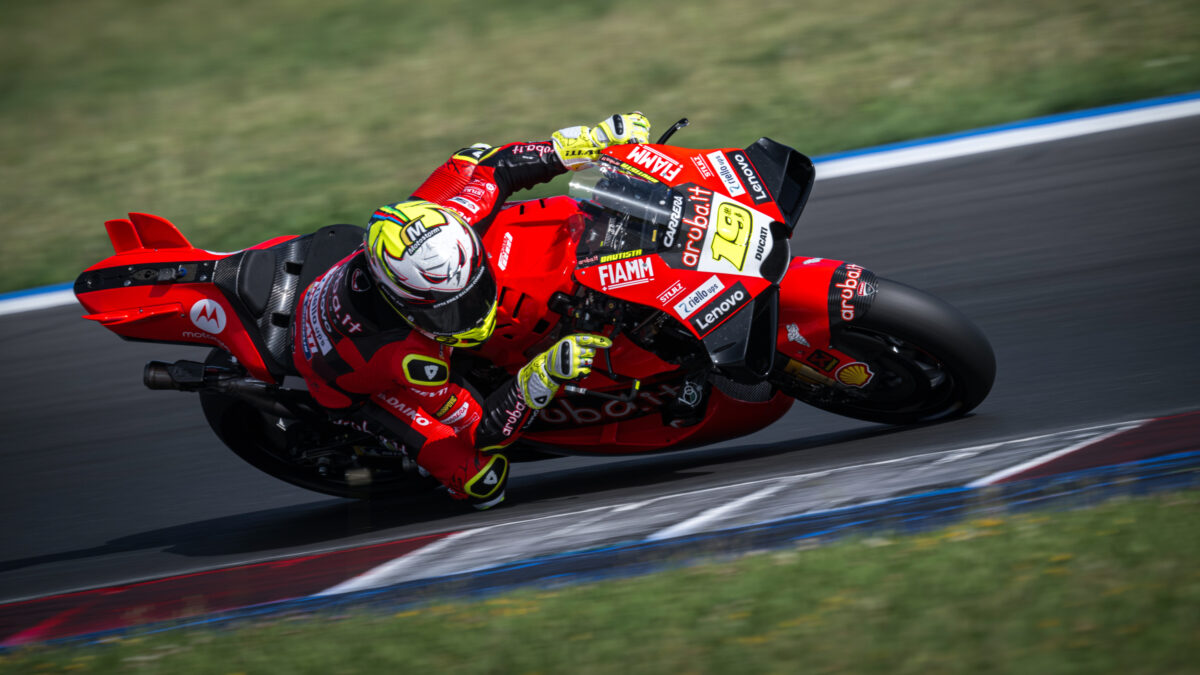 After getting back on a MotoGP bike Bautista said: "I don't have in my mind anything because, in the end, in my whole career, this is my first time having a real test with a factory MotoGP™ bike and team.
"This is something amazing. I've never had this chance in my life. I raced at Phillip Island five years ago, but it was like 'you race this weekend', so I didn't prepare for that. I'm so happy to ride this bike again. The feeling from the first lap was really good. I understood the bike very well. I'm having a lot of fun.
"The adaptation is going really well, maybe better than I expected. My last time was in 2018 and now the bikes are very, very different. I didn't really have a fresh memory from that time but, even if I had, the bike now is completely different especially on the aerodynamic side.
"After many years in WorldSBK, it felt even more different because the bike is stiffer, the tyres are stiffer, and everything is different. I expected a worse adaptation but, from the first few laps, I started to feel good on the bike and understood how to ride this bike."
The 2022 WorldSBK Champion will be back out on track on the Desmosedici tomorrow to conclude his two day test.