Jake Dixon says he is now focused on becoming a regular race winner in the Moto2 World Championship after securing his maiden victory in the Netherlands at the 72nd attempt.
Following a six week break, Dixon resumes his season this weekend with his home British MotoGP round at Silverstone. It couldn't come at a better time for the GasGas Aspar rider following his long awaited maiden Moto2 victory last time out at Assen.
The peak of a strong run of recent form for the Dover rider, Dixon has ascended to third in the overall standings and remains on the cusp of the 2023 Moto2 title fight currently being dominated by Tony Arbolino and Pedro Acosta.
While he was always certain he would celebrate a Moto2 victory eventually, Dixon says getting the first out of the way motivates him further to target the top each event.
"It feels good, it was just a matter of time, rather than if I was ever going to be. It feels great, but it doesn't end here, I want to be a multiple race winner. My aim now is to be back stronger and come and fight for the front at Silverstone."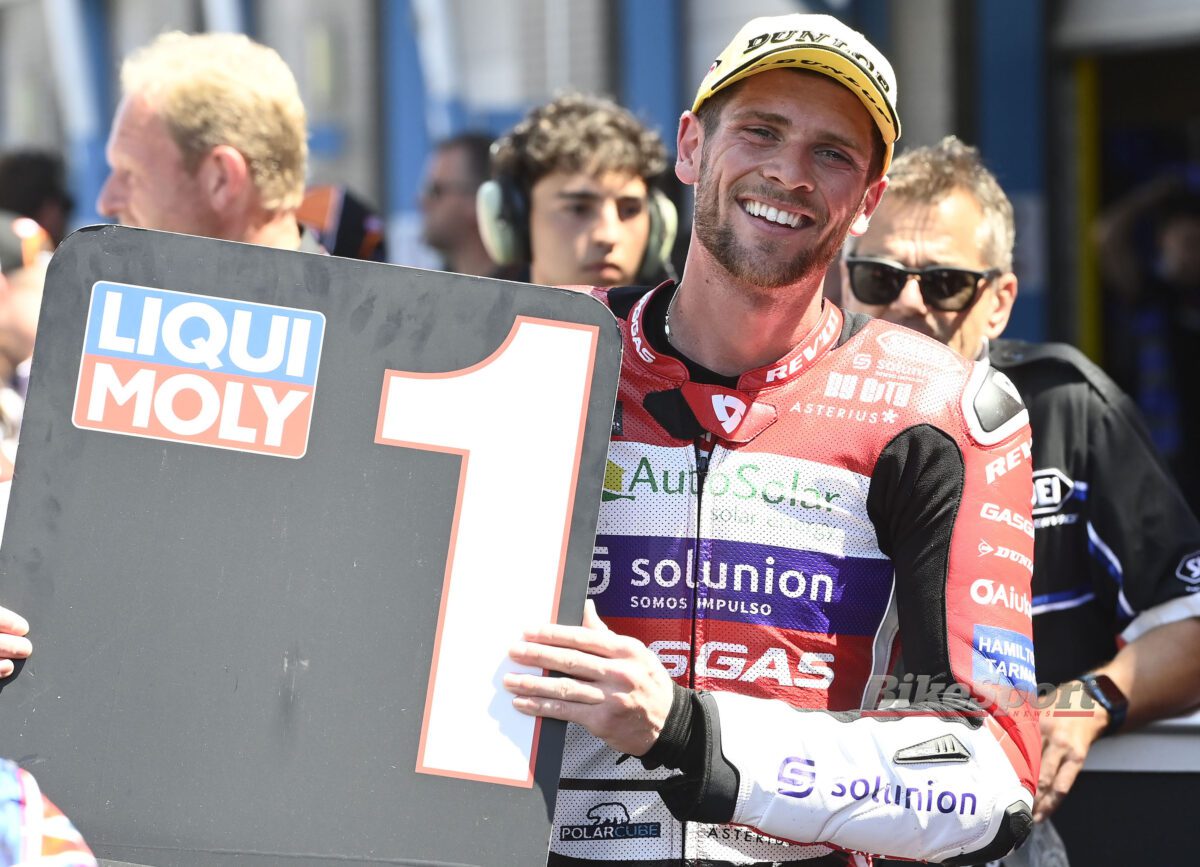 Dixon's success comes in his fifth season of Moto2 after making the transition in 2019 from the British Superbike Championship [BSB].
An unconventional route when compared with his rivals, Dixon admits such a route means it has taken him longer to cultivate success, but feels the hard graft is making it worthwhile.
"Obviously, I lacked experience. I started my career when I was 14 years old, it is what it is. Lack of money meant I had to take a different path than anybody else. Honestly, my dream was always to be in MotoGP™, but dreaming is one thing, doing is another.
"The Spanish championship wasn't feasible, we couldn't afford it. I just had to do the best I could in BSB and then in the World Championship.
"This is my fifth year in Moto2, yes, but there's people that has been doing more years in Moto3, for example. I started later, when there's people that start with 4 or 5 years, but I am still hungry for more and more success.
"It was always a dream, but dreaming and doing are always two different things. I didn't know if I would ever be here as much as I wanted to because of financial means. I always believed I was good enough to be here, but financially, you need good sponsors.
Dixon's return to Silverstone comes two years after he received his MotoGP debut with the Petronas SRT Yamaha team at the British venue. It is a career objective he remains very much focused on amid talk he could be in line for a move next season.
"I have been given good opportunities throughout my career, I have had people believing in me, and everything together got me where I am. Now, everything is paying off.
"The 14-year-old me would be over the moon now, but would be saying I want to win the championship so… it's not finished yet."