They say the devil is in the detail, but when it comes to Pramac Racing's one-off colours for the 2023 Italian MotoGP at Mugello, there's also attention from an angel...
At least, that's what we think is going on here as the satellite Ducati squad - much like it does every year - honours its home round by giving its two machines a bit of a makeover. So far, so ordinary...
But whereas previous years have seen Pramac pop out of the garage in primary red and blue, or (our favourite) a funky Lamborghini-inspired yellow and black, or in the white, red and purple it adopted for the first time to herald the arrival of title sponsor Prima, this year we have a bike with go faster flames... think Hot Wheels and you're in the right area.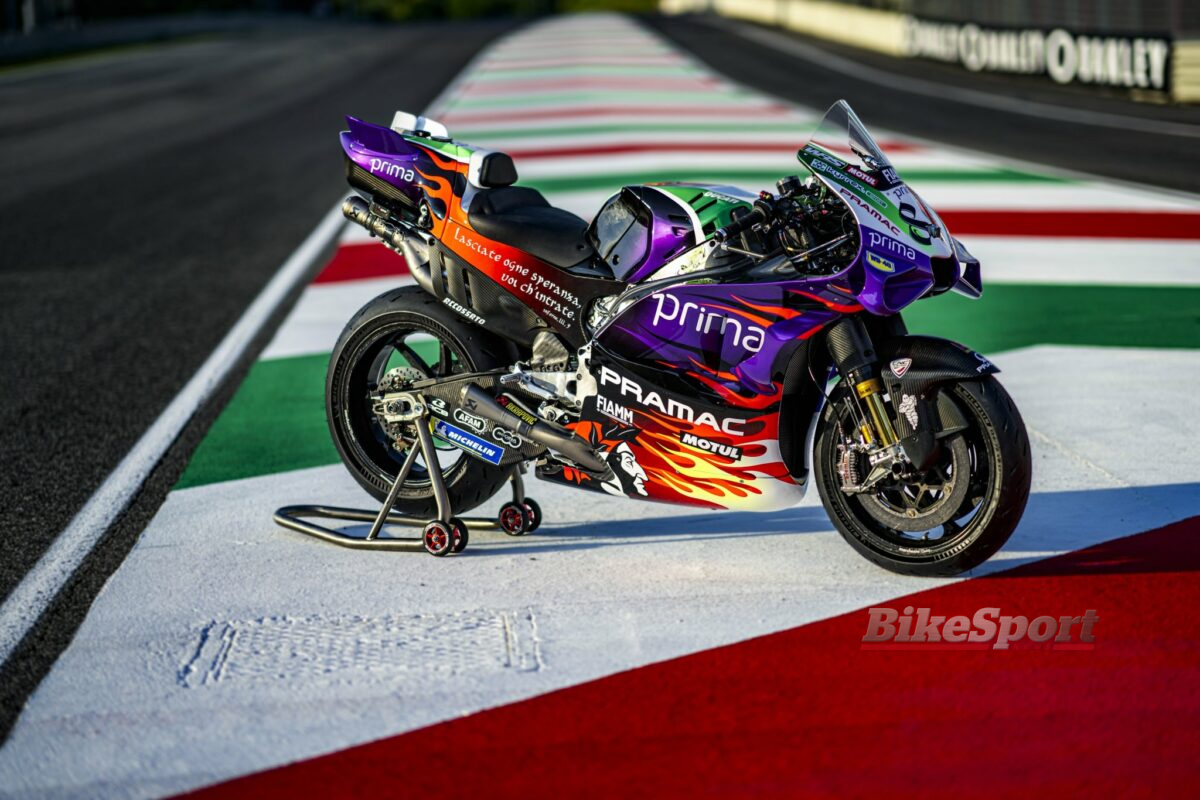 Yes, Pramac Ducati has literally gone to heaven and hell in search for inspiration for its one-off Mugello livery, revealing one very devilish and moody GP23 - that's for Jorge Martin - and one fluffy and holy GP23, which is for Johann Zarco.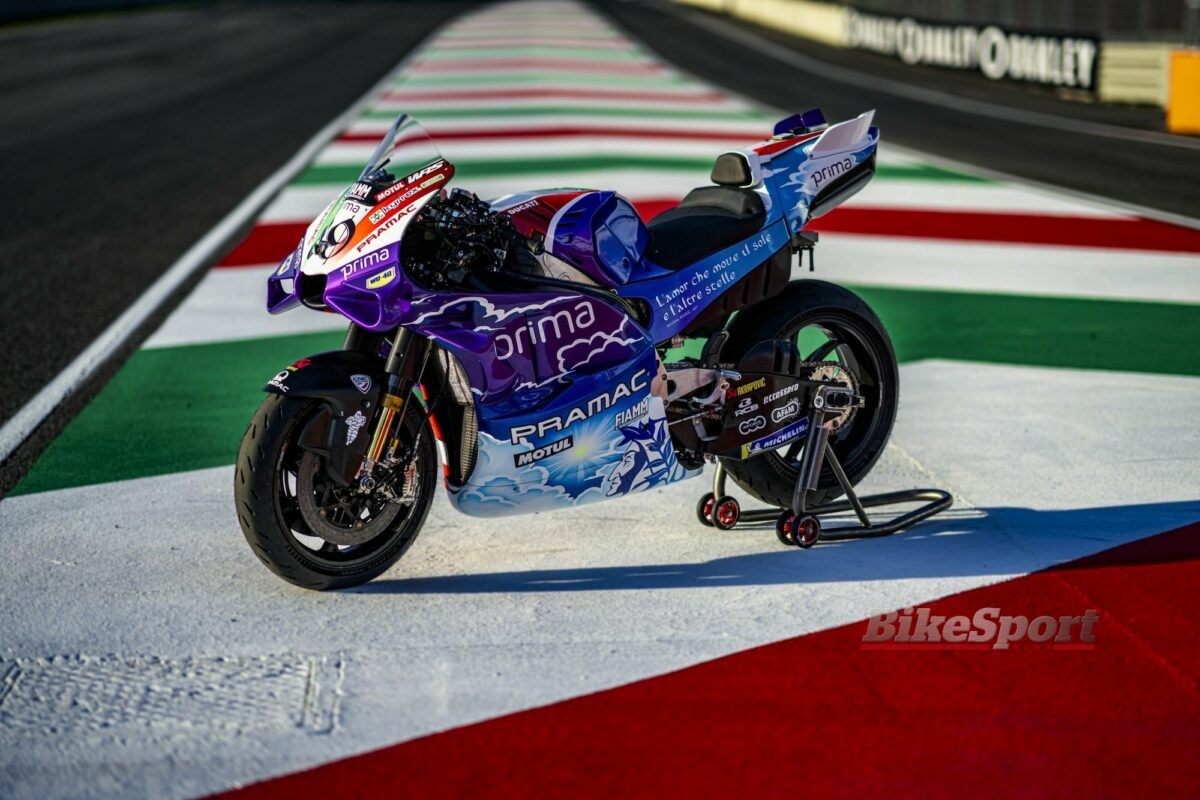 We won't read too much into why Pramac chose it that way around, but suffice to say the team has gone very high-brow by looking to 14th Century poetry - more specifically Dante's 'Divine Comedy' - for a design re-boot.
It's really weird, very garish and so un-MotoGP... we frickin' love it!
>>> CLICK HERE for the latest 2023 MotoGP World Championship standings <<<