Jack Miller says it isn't over-ambitious for him to target a 2023 MotoGP World Championship title challenge in his first season with KTM, claiming his move to the manufacturer has 're-lit a fire' in him.
After five seasons with Ducati, Miller switched to KTM in one of the most keenly-anticipated moves of the winter to compete alongside Brad Binder in the Factory Racing set-up.
Though he cut a low-profile figure in pre-season testing as he got to grips with a KTM RC16 package that has been overhauled with significant changes to both the V4 engine and chassis, Miller has already notched up two top six finishes in the Portimao Sprint Race and main Argentina MotoGP.
They are results that spur Miller on to consider himself in the running for the 2023 MotoGP crown, adding that persistent doubts about both his and KTM's burgeoning title credentials only serve to motivate further.
"The ultimate goal is of course to try and win this season," he told the MotoGP.com website. "We didn't come here to finish third! Is it possible? We will see… but that's the goal, that's why I go training, why I diet… I don't do it for fun!
"I enjoy the pressure, I enjoy people talking rubbish about me, saying 'he will be in WorldSBK in two years' or 'he'll retire' this just puts a fire in my stomach, you want to prove these people wrong.
"I have done it many times in my career, it just feels better each time. I am getting older and I understand my time is running out, but I still feel I have a lot left to give to the sport."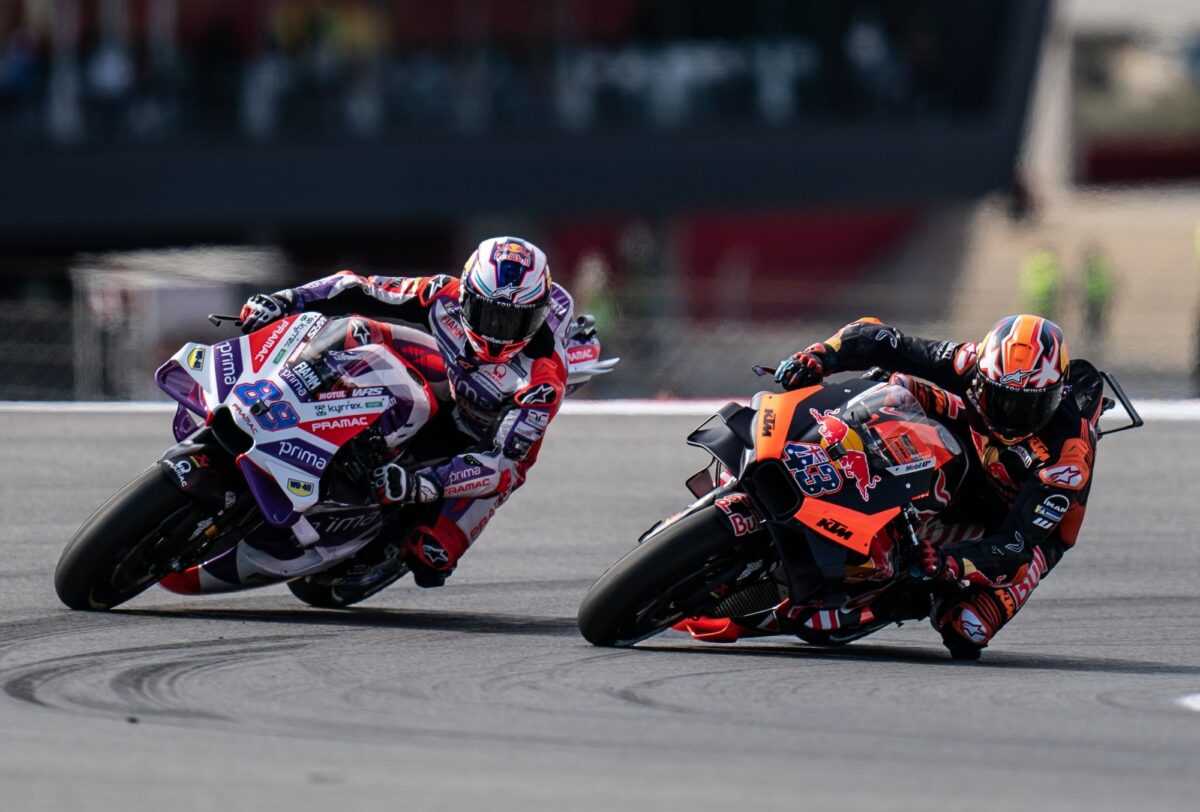 Ducati intel key to KTM MotoGP step forward?
Miller's arrival at KTM is considered a pivotal moment for the Austrian firm in its quest to make the step towards consistently challenging for MotoGP victories, the 28-year old bringing invaluable intel of the title-winning Ducati GP22.
Coupled with KTM adopting a fresh philosophy with the RC16 in what is its seventh season in the top flight, Miller sees huge potential in the project.
"Having this new challenge and having this new dynamic working with the guys at KTM has re-lit a fire in me that feels amazing to have and we are only at beginning of our relationship, it's going well so far.
"These guys have done a fantastic job with a bike with such little experience, because it is a completely new engine, a completely new chassis. We have seen bikes take years to become competitive and I think what they have done over the winter has been nothing short of a miracle.
"It's KTM, it is what they have done in every championship they've ever been in. They are trying to build a winning team and I think they're on the right way. I just hope I can be the rider for that."