Everyone loves a comeback story, even MotoGP, where you'd be hard to find anyone to begrudge those dogged underdogs (eventually) getting their day in the spotlight.
But there are comebacks and then there are candidates for MotoGP's own Back to the Future storyline where years, eras and - in one case - more than a decade have at times passed between starts in the premier class.
A new name on this list of Comeback Kings will be added this weekend, with Jonas Folger lining up for the Grand Prix of The Americas with GasGas Tech 3 some five-and-a-half-years on from when he had assumed his MotoGP career was over.
However, the German will get to finish what he started back in 2017 when he was rookie, with a few outings planned in place of the injured Pol Espargaro.
He's not the only rider to get a belated flourish in MotoGP years after thinking those days were behind him, as these examples testify to.
8 very unexpected MotoGP returns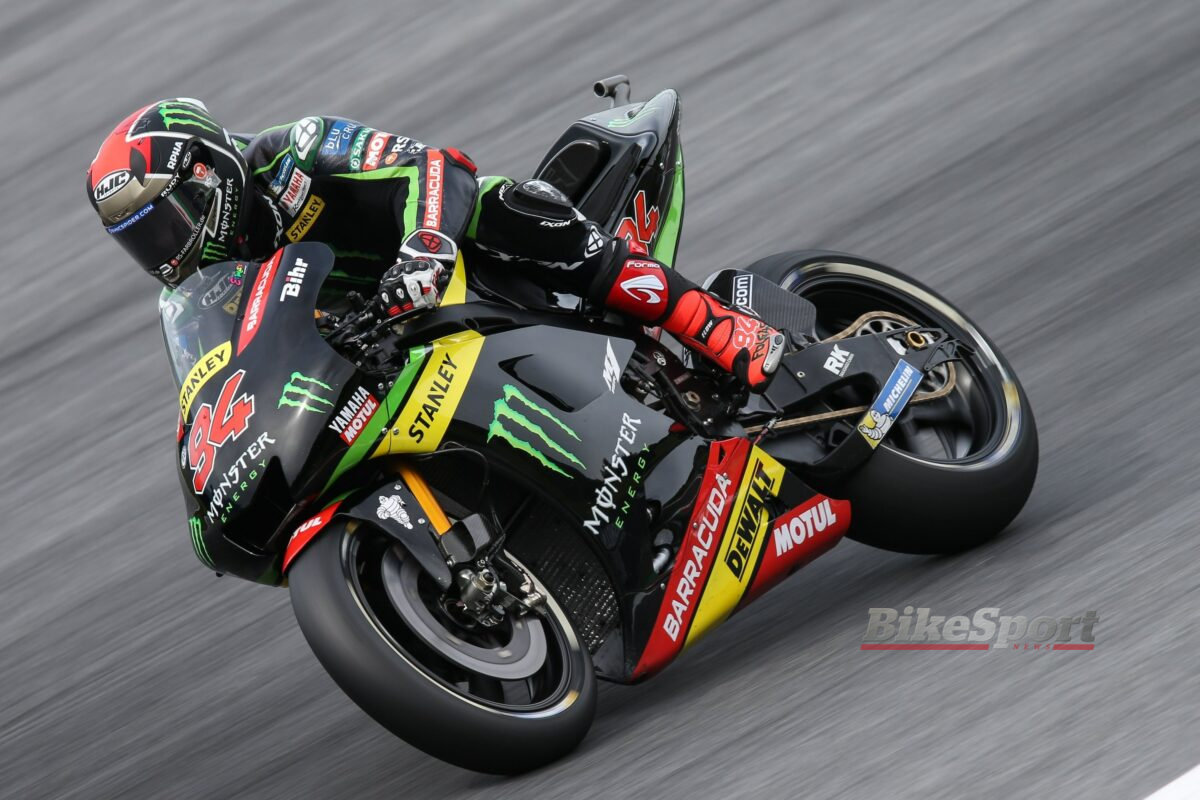 Jonas Folger
2023 - GasGasFactory Racing
When it was announced that Jonas Folger would miss the 2017 Japanese MotoGP, the German simply described himself as having been feeling 'really weak' recently. Though he expected to be back on the Tech 3 Yamaha soon enough to complete what had been an impressive, podium-winning rookie MotoGP campaign, instead he was diagnosed with the energy-sapping Gilbert's Syndrome.
Curtailing his season early, though Folger hoped to be back for the start of the 2018 MotoGP season, he had to concede defeat in the interests of returning to strength. In short, his MotoGP career seemed to be - cruelly - over before it had started, though mercifully it didn't wreck his racing career entirely with a return to Superbikes in 2020.
And yet, almost six years later, here is Folger preparing to start his first MotoGP race since 2017 at this weekend's 2023 Grand Prix of The Americas in place of Pol Espargaro at GasGas Tech 3 Racing.
A feelgood story though it is, it remains to be seen whether it will be a fairytale one too as he prepares to race with barely any preparation time on the KTM RC16.
Dani Pedrosa
2021 - KTM MotoGP Factory Racing
No-one knows whether Dani Pedrosa regretted not taking the available Petronas SRT Yamaha ride when it was offered to him for the 2019 MotoGP season, though if he had then maybe Fabio Quartararo would have never gotten his debut.
Either way, Pedrosa - arguably one of, if not the greatest MotoGP rider not to win a MotoGP title - famously disliked the rigmarole that comes with the sport outside of racing… not to mention the painful boredom of healing from myriad injuries that 'Porcelain Pedrosa' sustained over the years.
The decision to take on the lead development role at KTM no doubt suited him down to the ground, but while Pedrosa made it clear he had no designs on doing wildcard appearances, it didn't stop the manufacturer from trying to persuade him like a drunk ex-partner armed with a mobile phone at 2am.
He finally relented by agreeing to race at KTM's home Red Bull Ring for the 2021 Styrian MotoGP. Having made the venue a second home as he focused on fine tuning the RC16, Pedrosa was unsurprisingly competitive.
That said, for a rider who prefer to stay out of the spotlight, his low-side out of the hairpin on lap one, which led to Lorenzo Savadori piling into his bike and turning it into a blazing inferno failed to stick to that plan. He still finished tenth at the restart though, but promptly confirmed he was heading back into retirement for good.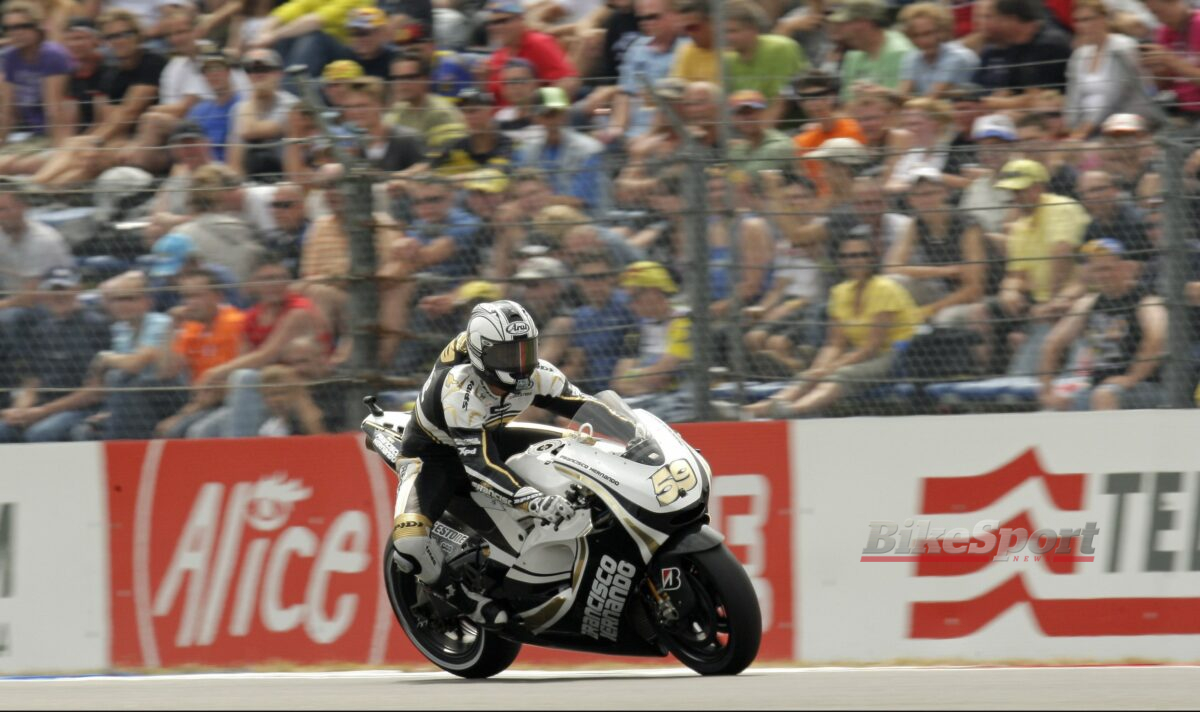 Sete Gibernau
2009 - Grupo Francisco Hernando Ducati
Having waved farewell to MotoGP at the end of the 2006 season, few expected to see Sete Gibernau grace the same grid as famous foe Valentino Rossi ever again.
And yet, there he was present and correct at the 2009 MotoGP season opener on a Ducati in an Angel Nieto-run team. So far so good… there was just a question over funding, which came from title sponsor, Onde 2000, aka. Groupo Francisco Hernando.
A real-estate developer, Mr Hernando made his fortune during the construction boom of the 2000s… and promptly lost it again during the economic crisis that hit right around the moment Gibernau took off towards turn one in Qatar.
With authorities chasing Senor Hernando in Spain, he curiously shifted his business to Equatorial Guinea in a move that even MotoGP commentators agreed was a red flag.
And so it proved, Gibernau - whose return had already been hampered by injury - seeing his season over by round eight when the team folded never to be heard of again.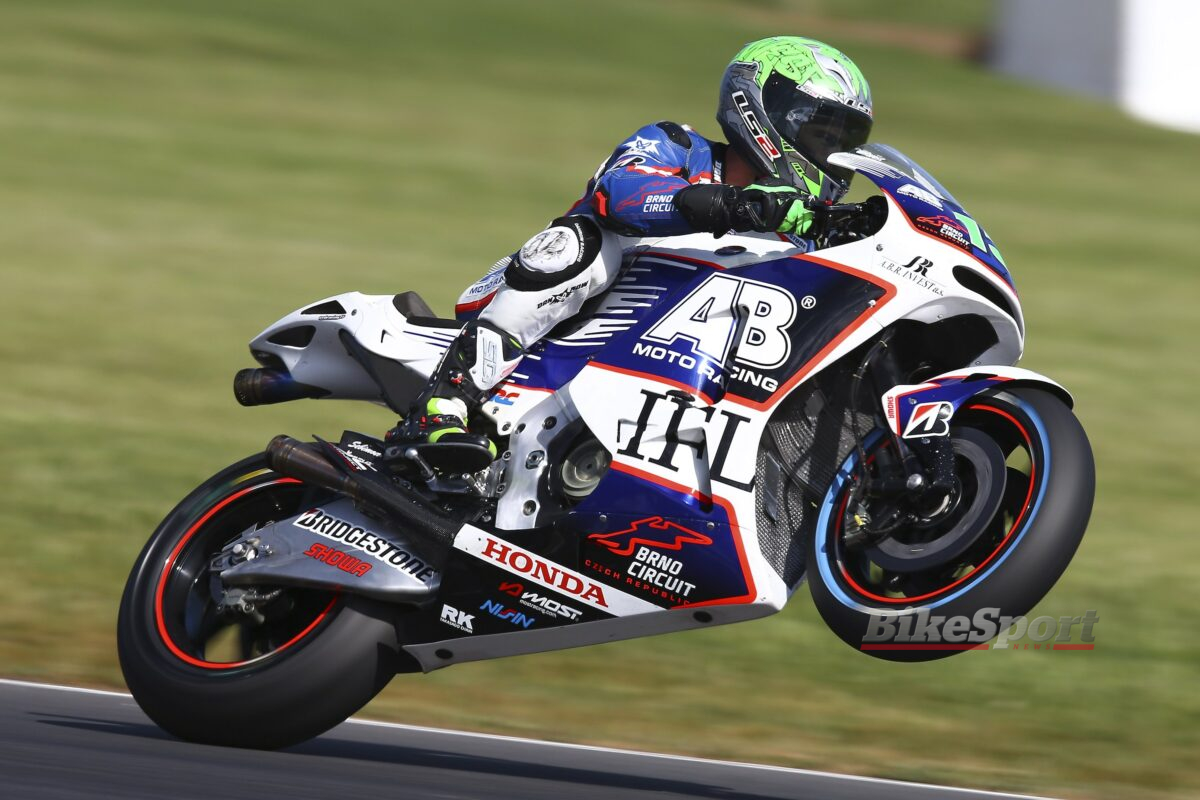 Anthony West
2015 - AB Motoracing Honda
The life, times and career of Anthony West have been colourful to say the least. A rider that has twice received racing bans for doping violations and caused controversy with his outspoken social media posts, it nonetheless masks a talent that - on his day - has shown himself to be among the sport's elite.
A surprise choice for Kawasaki's MotoGP effort following a modest 125/250GP stint, West nonetheless fared well in the premier class during those two seasons in 2007 and 2008.
Going on to find a home in WorldSSP and then Moto2, even with the big black marks against his name in 2012 and 2013 when his ban was backdated, West was still finding employment into 2014 and 2015, though his deal with Speed Up wouldn't last the latter season.
Nevertheless, the cat with nine lives came back again before the year was out after being called back up to MotoGP by the Open-class AB Motoracing Honda squad, some seven years on from his last start in the category. Alas, it didn't go well, West scoring a best finish of 20th from three GPs.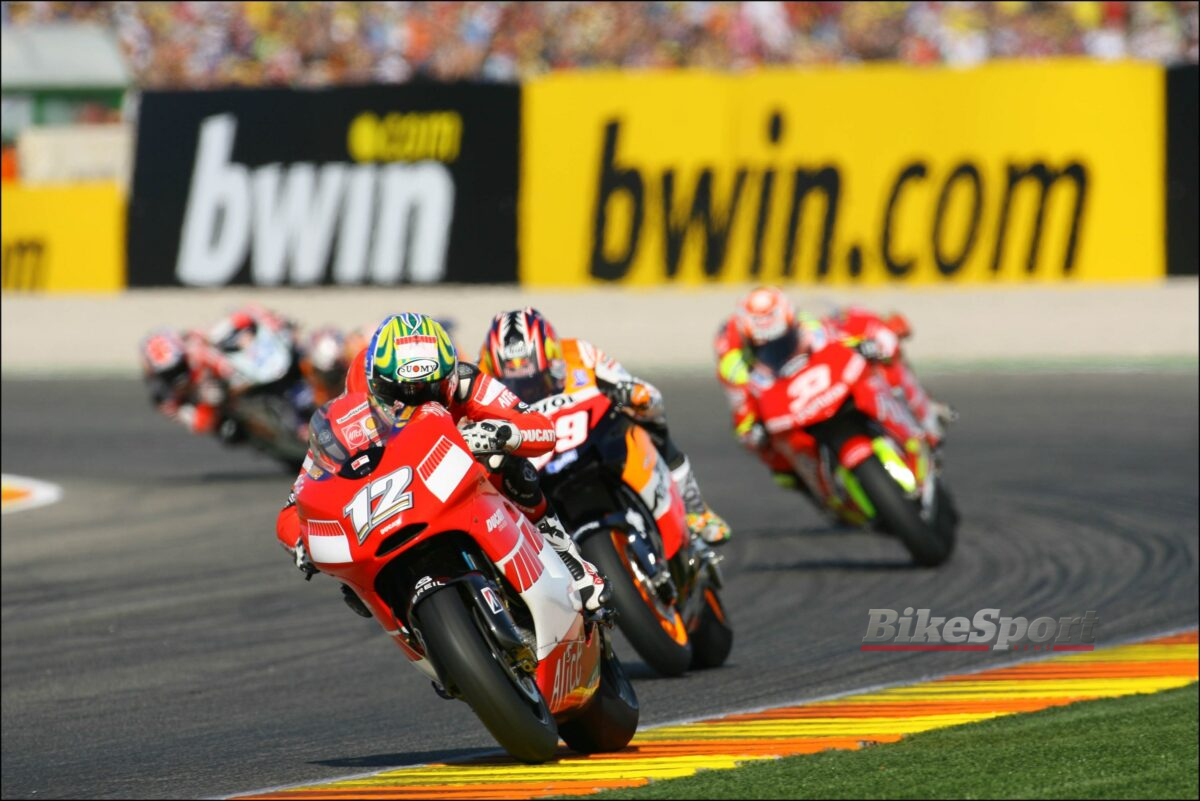 Troy Bayliss
2006 - Ducati
Not so much a surprising comeback, Troy Bayliss' one-off race-winning return to MotoGP is one of sport's most extraordinary tales.
Dumped by Ducati at the end of the 2004 MotoGP season, Bayliss had since gone on to resume domination on the WorldSBK stage instead, which he wrapped up at a canter in 2006. However, by the end of the season, the Australian was called up to replace the injured Sete Gibernau for the season-ending Valencia MotoGP.
While most eyes were glued to the unfolding title fight between Nicky Hayden and Valentino Rossi, up at the front Bayliss put the Desmo on pole position and simply cleared off in the race to lead a Ducati 1-2.
It was Bayliss' first and only MotoGP win in what would turn out to be his last appearance in the premier class.
I think that's what we can call the ultimate 'MotoGP mic drop' moment.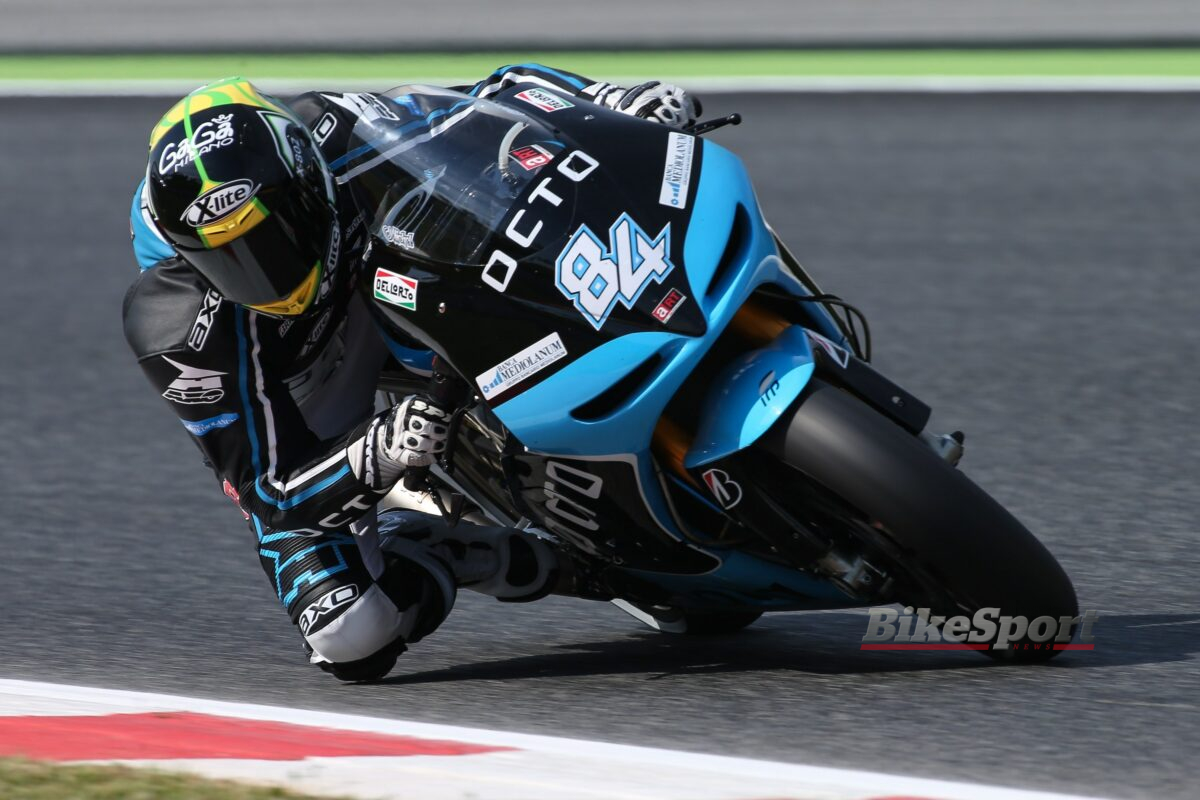 Michel Fabrizio
2014 - Octo IodaRacing ART
What a curious racing career Michel Fabrizio created for himself? Bypassing the route of 95% of other Italians by reaching MotoGP via Superstock 1000 rather than 250GP, alas the Italian wasn't there for long on the uncompetitive Harris WCM.
Winding up in WorldSSP and then WorldSBK, Fabrizio's career came together at the factory Xerox Ducati squad, achieving four wins, albeit in the shadow of team-mates Troy Bayliss and Noriyuki Haga.
In that time, Fabrizio popped up in MotoGP on odd occasions - in 2007 with Gresini Honda, in 2009 with Pramac Ducati and then in 2014 on the Ioda ART.
Two outings on the CRT bike brought little fanfare with a best finish of 20th, but the outings appeared to have a big effect on Fabrizio because he barely started another competitive race after that, despite being only 30-years old.
At least, that was until 2021 when Fabrizio - seemingly out of nowhere - signed a deal to compete in WorldSSP, some six years after his last international start. He didn't end the season though, withdrawing - scathing statement and all - in protest at the sport's safety measures following Dean Bertha Vinales' death at Jerez.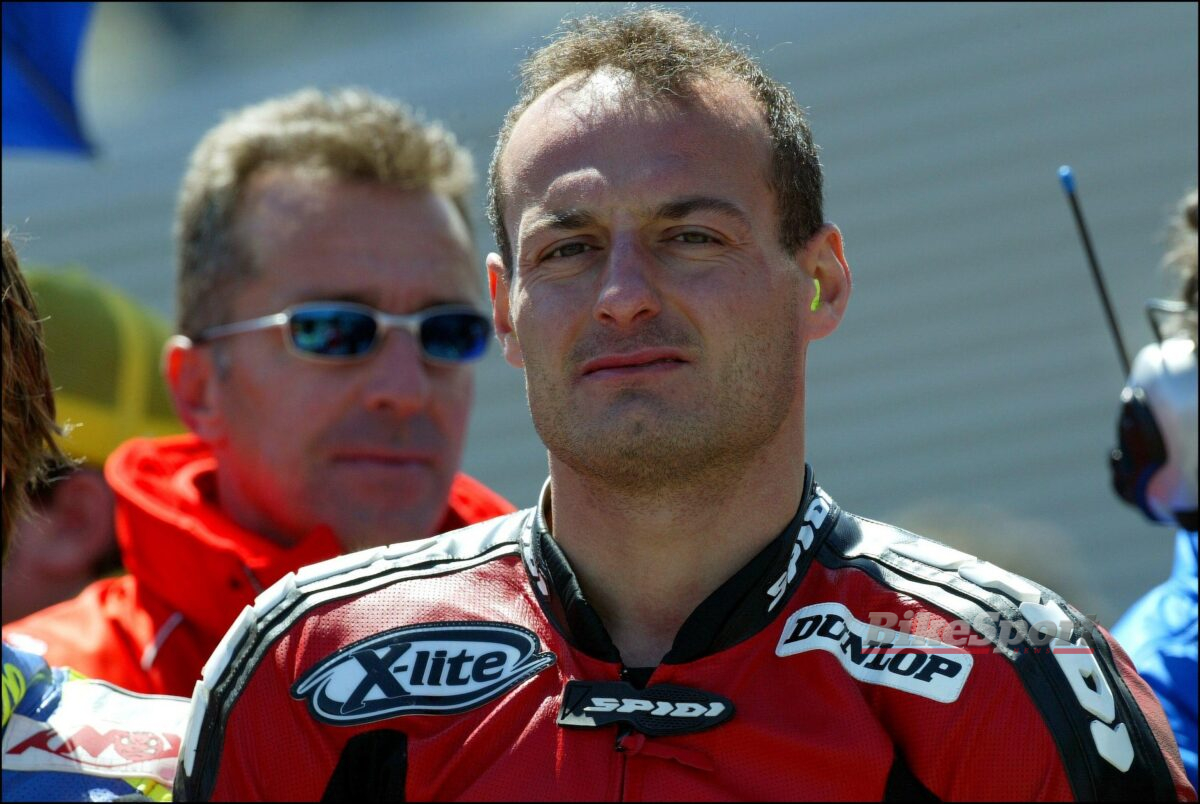 Franco Battaini
2012 - Cardion AB Ducati
While his MotoGP career lasted just a single season in 2005 on the woefully uncompetitive Blata WCM, Franco Battaini had nonetheless carved an impressive GP career in the 250 class, with seven podiums over the previous decade.
With MotoGP a no go, Battaini was added to Ducati's behind-the-scenes test team, where he'd diligently rack up the miles for the Italian manufacturer away from view.
As such, he was a surprise choice for Cardion AB Motoracing when it was tasked with finding a substitute for Karel Abraham at the 2012 German MotoGP.
At 40-years young, credit to Battaini for acquitted himself well with a run to just outside the points in 16th in what was his first competitive start in seven years and would - as it turns out - prove his last too.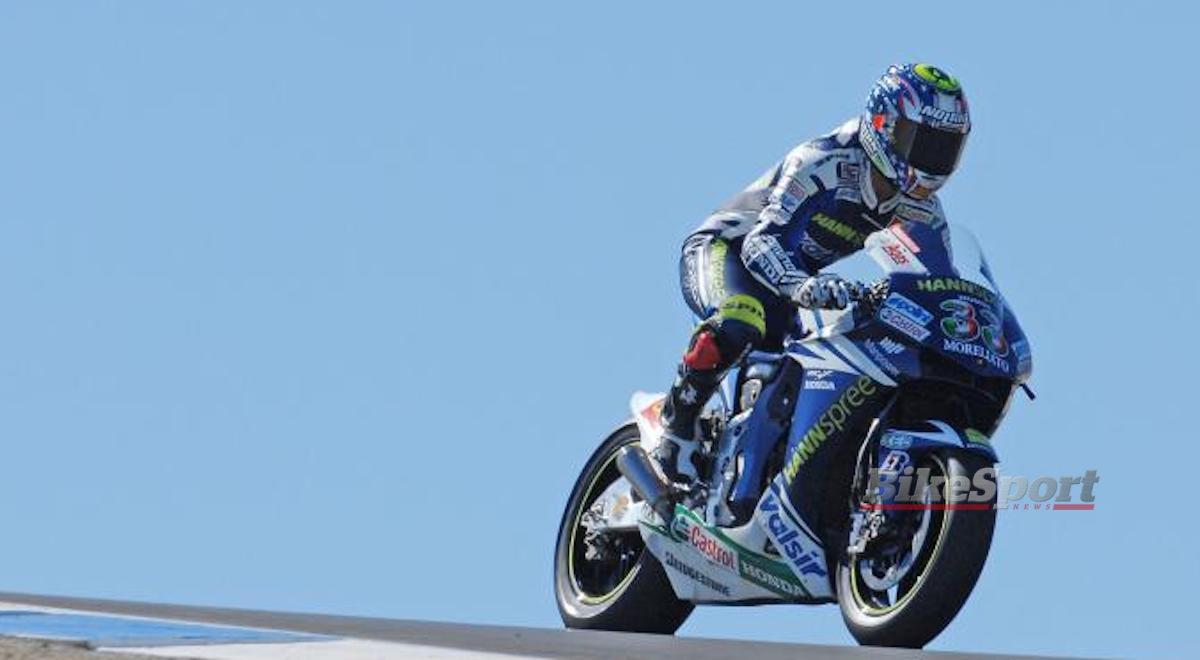 Miguel Dumahel
2007 - Gresini Honda
If Folger thinks five-and-a-half-years is a long time between MotoGP starts, then he should check out Miguel Dumahel whose penultimate premier class outing came in 1992, with his next and last outing occurring in 2007…
In fairness, the Canadian had kept himself busy with a successful, title-winning career in AMA Superbike during those 15 years but stepping off a Yamaha YZR500 at the start of one decade only to jump on a Gresini Honda RC212V towards the end of another is like diving into another dimension.
Remarkably, he was fairly competitive on his one and only outing at the United States Grand Prix, Dumahel lapping Laguna Seca just 1.6secs off pole position. Sadly, he didn't make it to the chequered flag but - to date - he remains the last Canadian to have raced in MotoGP.