Valentino Rossi's VR46 Racing team is open to the possibility of a defection to Yamaha machinery from the 2025 MotoGP season as it considers its future within Ducati's stronghold of four MotoGP teams.
VR46 Racing team manager Uccio Salucci says he is prepared to canvass whether it would be in the Italian outfit's best interests to align with a manufacturer that can supply more up to date machinery.
"For 2024 for sure, we have a contract with Ducati, as I have repeatedly emphasised - even when nobody wanted to believe it," Salucci told Speedweek. 
"Then, of course, for 2025 we will look around and choose the bike that best suits our project."
His comments come as VR46 team owner Valentino Rossi strengthened his ties to Yamaha off track by agreeing to act as its 'Brand Ambassador', some 18 months after his retirement from two-wheel racing.
While Rossi's retirement at the end of the 2021 MotoGP season marked the end of one era, another swiftly began in 2022 with the arrival of VR46 Racing in the premier class having already tasted title-winning success in Moto2.
Though initially linked to Yamaha for a customer supply of M1s courtesy of Rossi's association with the brand, a combination of the firm's existing relationship with Razlan Razali's Sepang Racing Team (SRT) and the inheritance of Avintia Ducati's entry slot and infrastructure funnelled VR46 Racing into a relationship with the Italian marque.
It's an outcome that has reaped dividends for the team with VR46 Racing capitalising on Ducati's competitive equipment - even in year-old trim - to establish itself as a regular front-runner. The team has already won two full-length races with Marco Bezzecchi, while he and team-mate Luca Marini have notched up nine Sprint/Main podiums between them.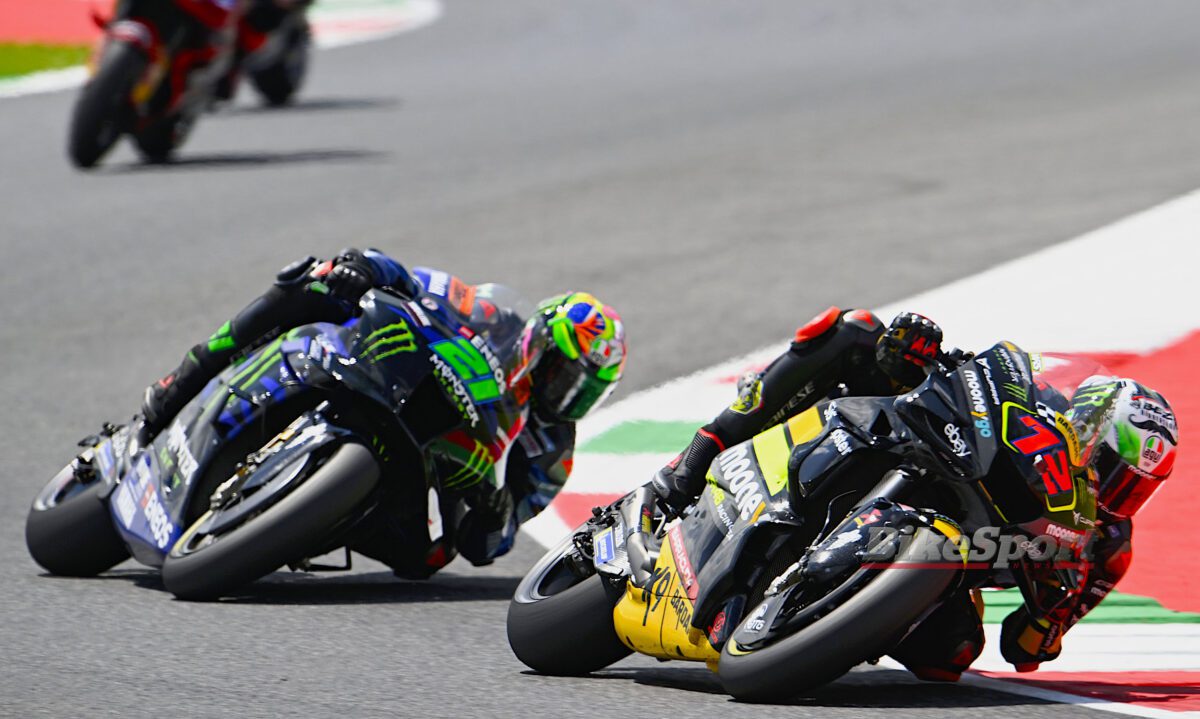 Why would VR46 swap Ducati for Yamaha in MotoGP?
Despite this, there has long been talk that VR46 Racing's future will ultimately lie with Yamaha, rather than Ducati.
Viewed at face value, there is no getting away from such an outcome hinging on Yamaha's historic ties with Rossi, with the lucrative commercial potential of getting the VR46 brand back on its merchandise and marketing platforms proving reason enough.
But it could have major benefits for VR46 Racing itself, despite its rapid route to success with Ducati and even with the current disparity in competitiveness between the Italian firm and - by comparison right now - a struggling Yamaha.
Indeed, Yamaha has always emphasised its willingness to partner with Rossi post-retirement and VR46 Racing but - in 2021 when negotiations started - couldn't guarantee it a supply of factory-spec M1s beyond what it was already supplying to SRT.
However, SRT's (nee RNF Racing) defection to Aprilia - a departure Yamaha was not prepared for - has whittled the firm's entries down to just two bikes, arguably contributing to its perceived descent in MotoGP's hierarchy.
It means Yamaha is actively seeking a new satellite partner for 2025 and is likely to be in a position to make an attractive offer to a team like VR46 Racing.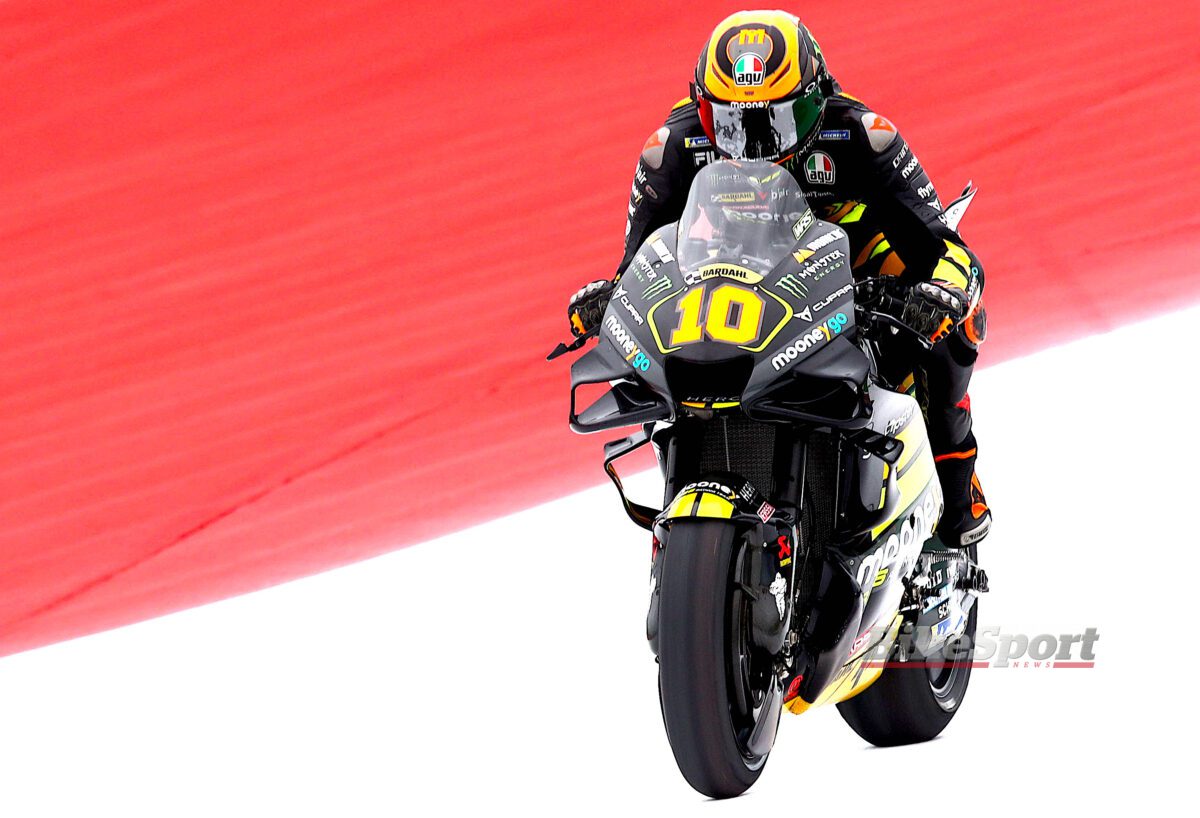 Indeed, while there remains a gulf in competitiveness between the two manufacturers right now, Ducati is already stretching its resources to supply four factory bikes (Ducati Team, Pramac Racing) and four year-old machines (VR46 Racing, Gresini Racing). While it has extended pseudo-factory support to both VR46 and Gresini by shoring up its engineering department, it is reluctant to provide VR46 Racing with the on-spec machinery it is petitioning for.
As a result, hooking up with Yamaha would see VR46 Racing achieve the upgraded status and closer working relationship with a factory it is craving, albeit potentially at the behest of its race-winning potential, in the short-term at least.
However, Rossi has gone on record to say he will base the decision on which manufacturer to align with in future on performance, a head-to-head that currently stacks - heavily - in Ducati's favour.
In the meantime, Yamaha has been tasked with proving itself in order to lure VR46 Racing over, but won't have long to do so before a decision needs to be made.
Flip it over though and Yamaha has intimated it will have two more bikes on the grid in 2025, with or without VR46 Racing, with alternative options potentially including Leopard Racing and even Ducati's other third-string satellite effort, Gresini Racing, potentially in the frame.