At the third time of asking, Peter Hickman added his name to the winner's list at the 2023 Isle of Man TT Races, with a comfortable victory coming in Tuesday afternoon's RL360 Superstock race.
Hickman took the lead from rival Michael Dunlop at Ballaugh at the opening lap and never looked back going on to win by 23.17s. It was his fourth successive victory in the class and took him to a career total of 10 TT wins alongside Stanley Woods, Giacomo Agostini, Ian Lougher and Rob Fisher.
The Monster Energy by FHO Racing rider had been playing second fiddle to Dunlop, particularly on the Superbike where he'd been plagued by handling issues but there were no such problems with the Superstock version of the M1000RR as seen by his fastest lap of 134.331s, just a fraction outside his own class lap record.
"That'll do nicely, and ten wins is a nice round number," he smiled afterwards. "The bike was awesome, and I only did four laps in practice as it was that good. We parked it after Wednesday's practice session to concentrate on the Superbike and I had no problems whatsoever during the race; the bike was awesome."
"I managed to get a gap early on, which I wasn't expecting if I'm honest. I got caught with a bit of traffic but had some fun out there with a few wheelies on the last lap and when you've got a bit of a buffer you can enjoy the race more."
Later in the day, Hickman took fourth in the opening Supertwin race, a magnificent effort given he'd failed to complete a lap during qualifying. Organisers said if he completed Tuesday morning's warm-up lap, he'd be allowed to race and having done this, he more than showed the potential with his own PHR Performance Yamaha with a final lap of 120.990mph.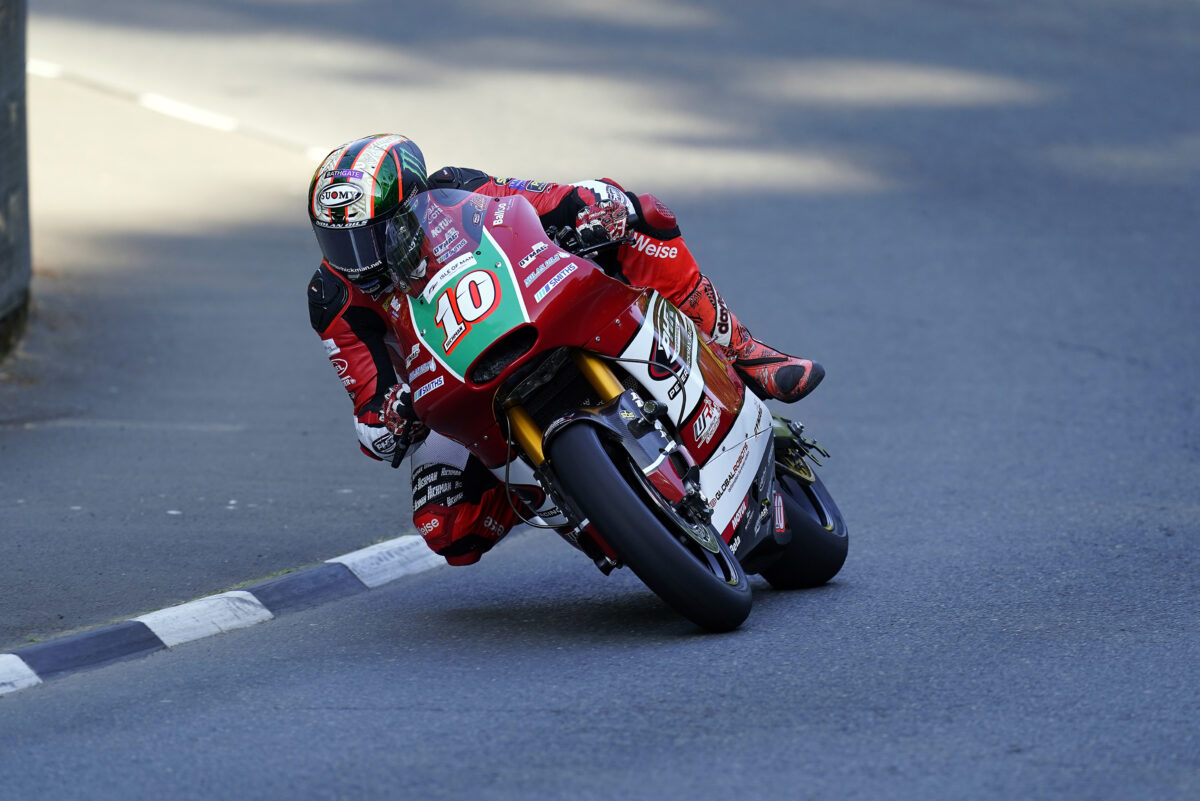 Full results from the TT as of the 6th of June can be found here.