Isle of Man TT winner will leave DAO Racing at the end of the 2023 racing season following eight successful seasons together competing on the roads and on short circuits.
The Bradford rider has spent almost a decade with the Manx based team during which he has established himself among road racing's elite together with the likes of Peter Hickman and Michael Dunlop.
A regular front-runner at the Isle of Man TT and other high-profile road races, Harrison piqued with victory in the 2019 Senior TT when the team was known as Silicone Engineering.
However, his 2023 TT saw him record his quickest laps of the Mountain Course en route to four podiums with the team in both the Superbike and Superstock class. In all, 21 of Harrison's 28 career podiums at the TT have come with Silicone Engineering/DAO Racing.
For 2024, Harrison - who also competes in the British Superbike Championship [BSB] - will embark on a fresh challenge elsewhere.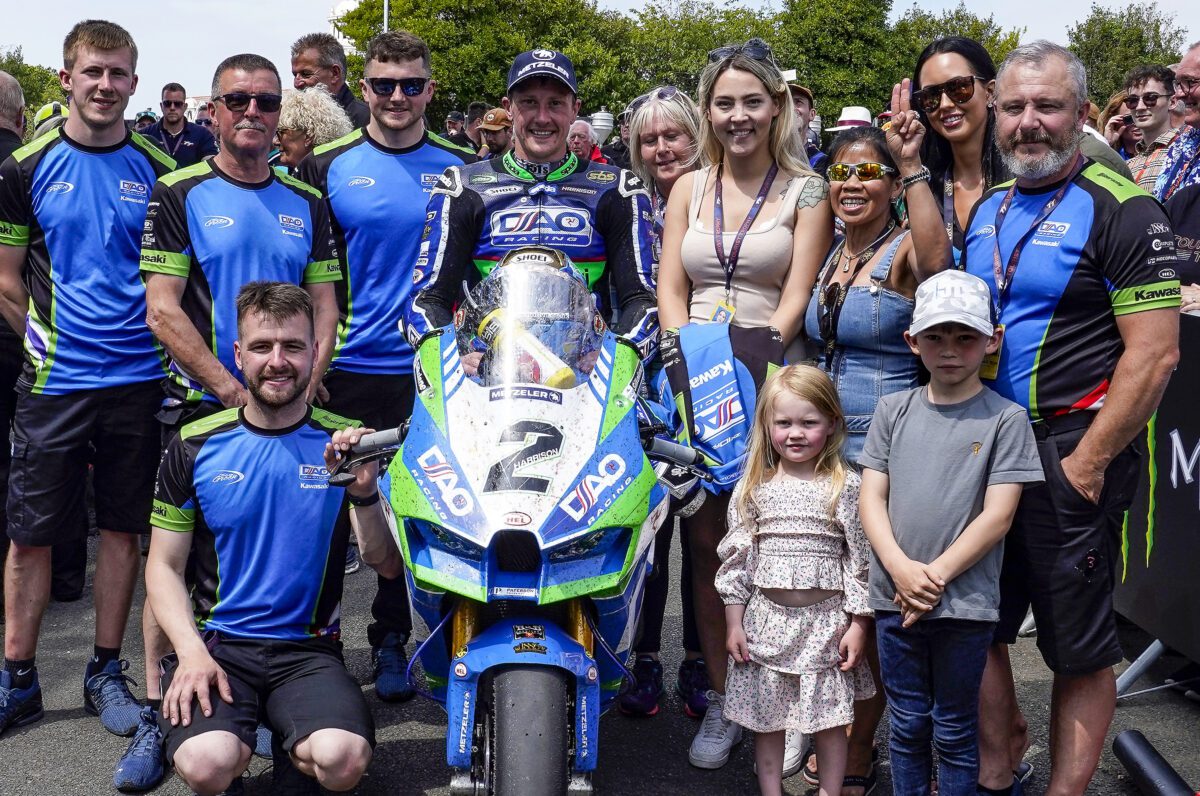 "Genuinely this is a sad choice to make, that didn't come easy. You get close to your team, care about everyone and don't want to upset anyone.
"I don't call racing a career, I see it as a journey. You go from place to place, you have your ups and your downs, and I'm almost 35 now.
"DAO Racing is one of the best teams in the paddock and in some ways I'd be silly to leave it.
I've been on the Kawasaki for 8 years now and what Clarissa and Sommai have done for me I'm so grateful for and the opportunities I've had.
"Thank you to everyone who has been a part of these last 8 years."
DAO Racing team manager Johnny Bagnall echoed Harrison's words and is sad to see him depart.
"Dean's contract was due to end at the end of 2023 as part of his two year contract. During negotiations, we haven't been able to agree on a suitable deal. Therefore we came to this mutual decision on both parties.'
"It has been a fantastic 8 years with Dean, we've grown together, won together and now it has obviously come to the time for us to go our different ways.
"We wish him all the best for the future."