Jonathan Rea says his fear of spending another season adrift of the WorldSBK title fight with Kawasaki acted as the catalyst for his decision to part ways with Kawasaki in favour of a move to Yamaha for the 2024 WorldSBK season.
The Ulsterman, who enjoyed his first touch aboard the 'big bang' Yamaha R1 during a two-day test at Jerez last week, joins the Iwata manufacturer on the back of an extraordinary and record-breaking nine-season tenure with Kawasaki that yielded six WorldSBK titles, 104 race wins and 221 podiums.
A deal that caused ripples of shock among the racing fraternity given his synonymous association with Kawasaki, alas it was Rea's steadfast stint at the head of the WorldSBK hierarchy between 2015 and 2020 that would sharpen the spotlight on a modest, but evident decline in competitiveness over the past three seasons.
Scoring just a single victory in 2023 - achieved in sketchy conditions at Most - Rea finished a distant third in the overall standings, well adrift of WorldSBK Champion Alvaro Bautista and Toprak Razgatlioglu.
With many, including Rea himself, pointing towards the matured Kawasaki ZX-10RR package as the culprit and with no significant update from Kawasaki on the foreseeable horizon, the 37-year old says he was wary of enduring another season on the fringes of the lead battle in the autumn stage of his career.
"Sometimes in life, it is not important to know what you want to do, it's important to know what you don't want to do," he told BSN in an exclusive interview. "I didn't want to be in the same situation as this year and I didn't want to retire.
"I am ruthlessly competitive and it got to the point where I needed a change. I really struggled this season, also last season, which was the start of some difficulties. We needed something new, something fresh, something to give me belief and motivation to be more competitive. And that is the long and the short."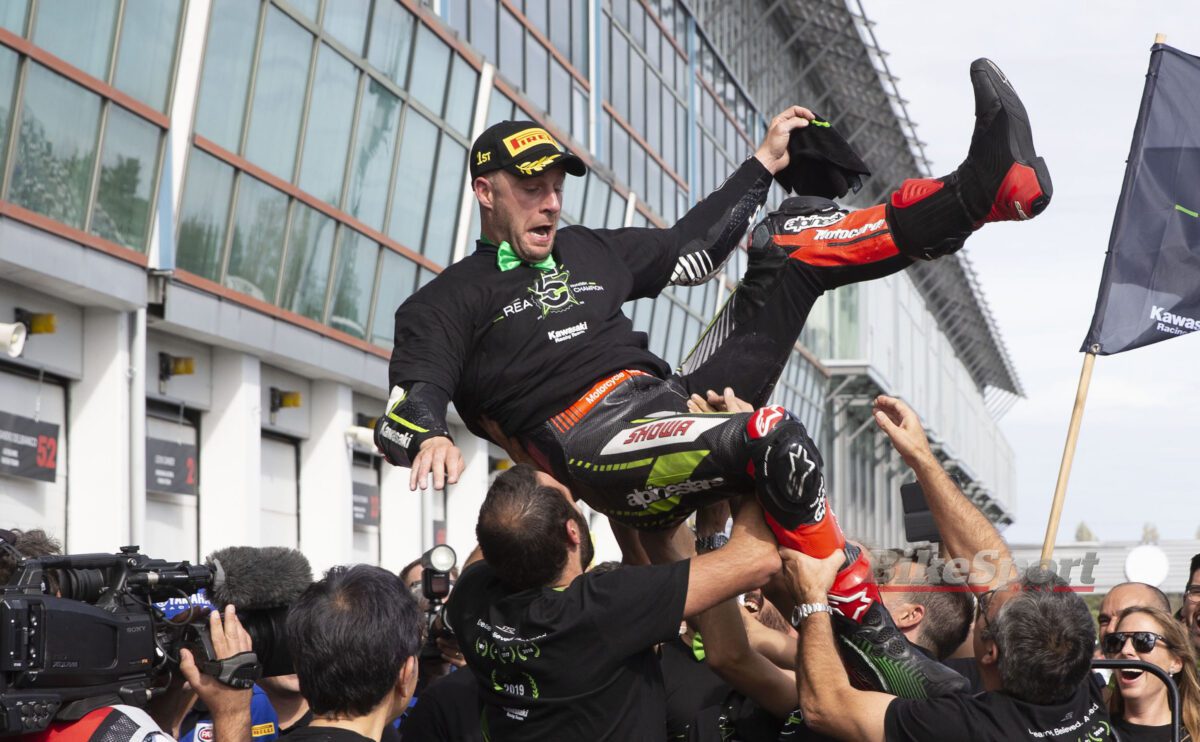 Reflecting on the difficult decision to leave Kawasaki, Rea admits he grappled with the notion of doing what he felt was right for him as a competitor and remaining loyal to the team bond.
"A few tears were spent making the decision, but it's not a goodbye," he continues.
"Of course, the easiest option is to stay, because I love the team and the people. But I will be a Kawasaki guy forever and I think it will be a long time before a Kawasaki rider comes to achieve 100+ race wins, six titles, but right now I needed something new."
Penning a two-year deal with Yamaha to see him through to the end of the 2025 WorldSBK season, while Rea isn't treating his move as a final flourish and isn't pinning a firm date on when he will hang up his helmet.
"I don't feel old, I am not staring retirement in the face, but it is coming soon. I have a two-year deal with Yamaha but that could turn into four… if it does, for sure my wife locks the door at home!
"Would it be easier to stay for the easy life and be handsomely rewarded? Who knows what I will do next year, it could be a whole new story and the racing world changes so fast and you're only as good as your last race."