The 2023 British Superbike Championship (BSB) season is well underway and by now you won't need a spotters guide to recognise this year's riders, bikes, helmets and leg dangle techniques...
If you were watching the Silverstone opener though, you might have noticed an interloper in the form of the Oxford Racing Products Ducati Panigale V4 R, which shed its familiar silver and black hues in favour of a fresh white and turquoise look inspired by its heritage.
Looking cool in more than one way, we - like many said on social media - reckon this should be the look it retains for the entire year. Just saying…
Moto Rapido is not the only team to have teased us with a retro-inspired look for special events over the years though, as these examples testify…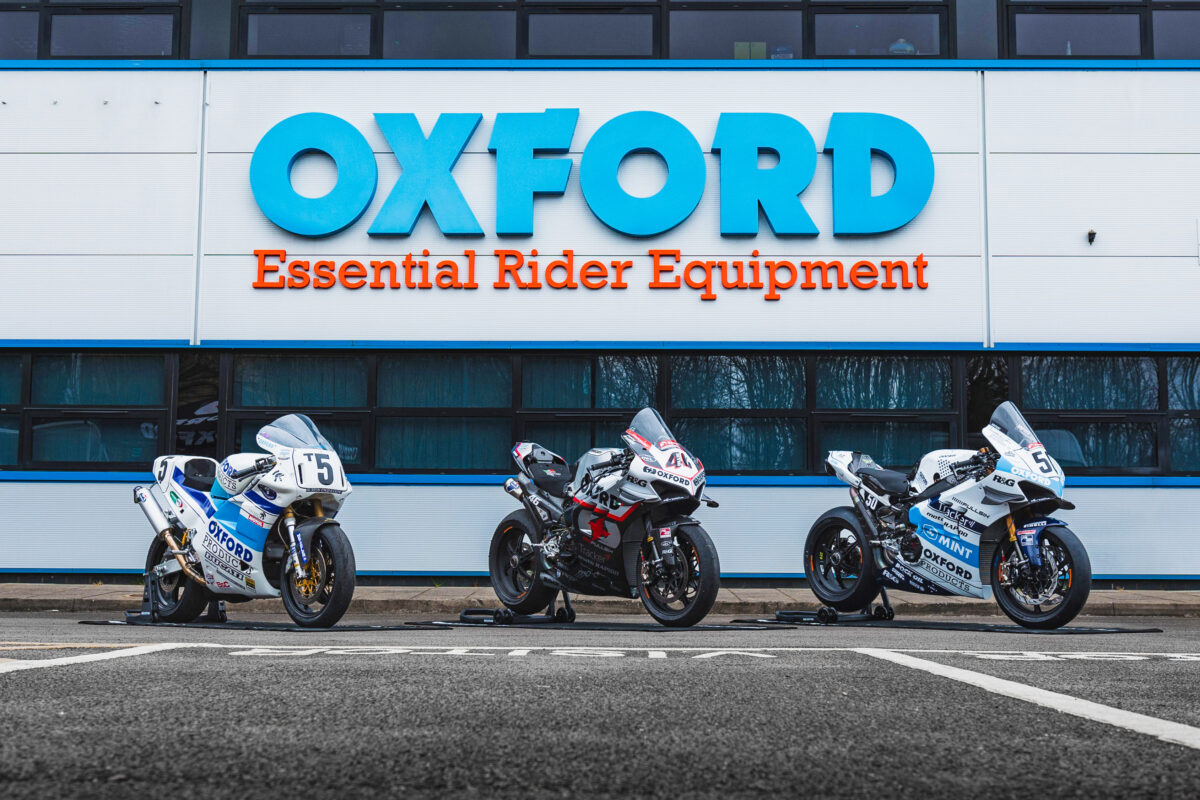 2023 - Oxford Products Racing
Ducati Panigale V4 R
Big fans though we are of the regular silver and black look of the regular Oxford Products Racing Ducati Panigale V4 R - partly because it's nice once in a while to see a Ducati that isn't red - we're all heart-eyes emoji over this white and blue look in honour of Oxford Products' 50th Anniversary.
The design itself is a nod to the Oxford-sponsored Ducati 888s of the early 90s (30 years ago, if you wanted to feel old…) complete with backing from Oxford and Mint.
Which is fitting because we reckon this design looks fresh and, well, proper mint!
Should they keep this livery? YES! I've started a whip-around and a petition with enough signatures to get this debated in parliament...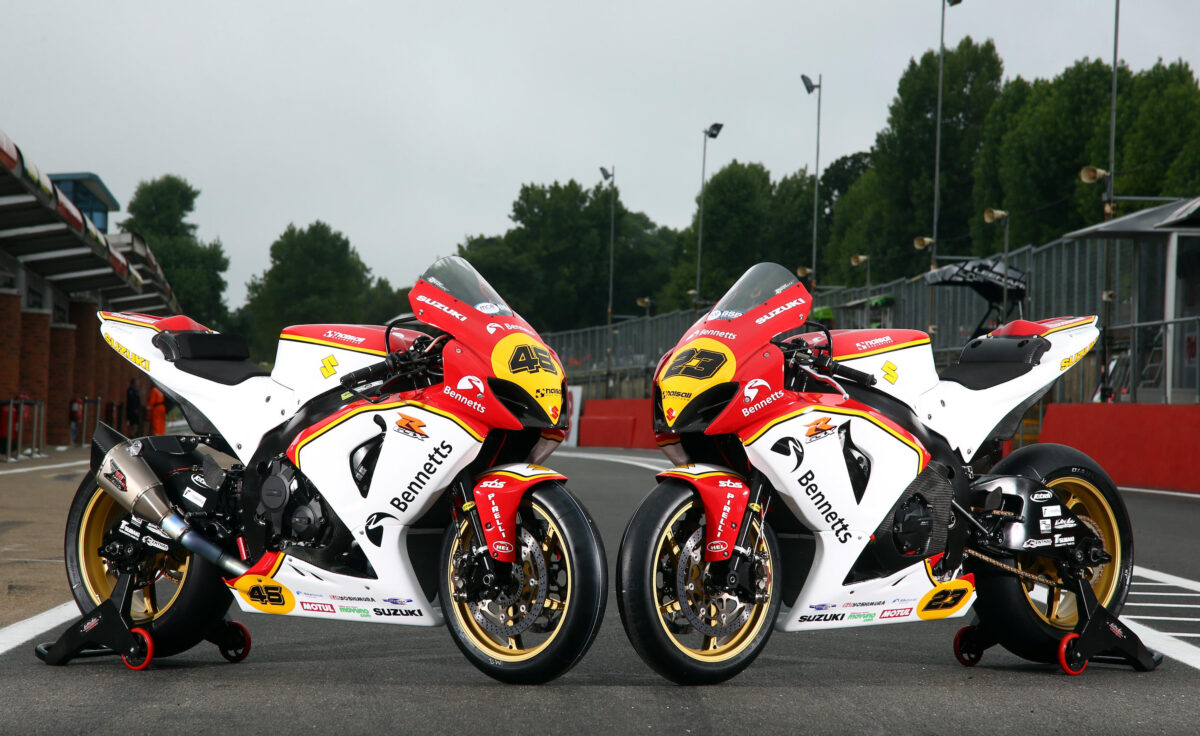 2016 - Bennetts Suzuki
Suzuki GSX-R1000
Suzuki has offered up some classic livery designs over the years, not least the most recent blue and silver design for its (now sadly discontinued) title-winning MotoGP project and the iconic blue and yellow of its Rizla-backed bikes in both the premier class and BSB.
However, for many, Suzuki will also be best associated with the legendary Barry Sheene, who steered his white, red and gold liveried RG500 to 500GP World Championship success in 1976 and 1977.
As such, when it came around to celebrate 50 years since Sheene's first title, the Bennetts Suzuki BSB team overhauled the GSX-R1000 to echo those classic hues for one round only at Brands Hatch in 2016.
Should they have kept this livery? YES! It doesn't even need to be a Suzuki (perhaps just as well). The riders will need to be seen in public with a fag hanging out their mouth at all times though
2017 - Hawk Suzuki
Suzuki GSX-R1000
While we are on the subject of retro Suzuki liveries, Richard Cooper's wild-card steed for the (sadly discontinued) annual jaunt across the water to the Netherlands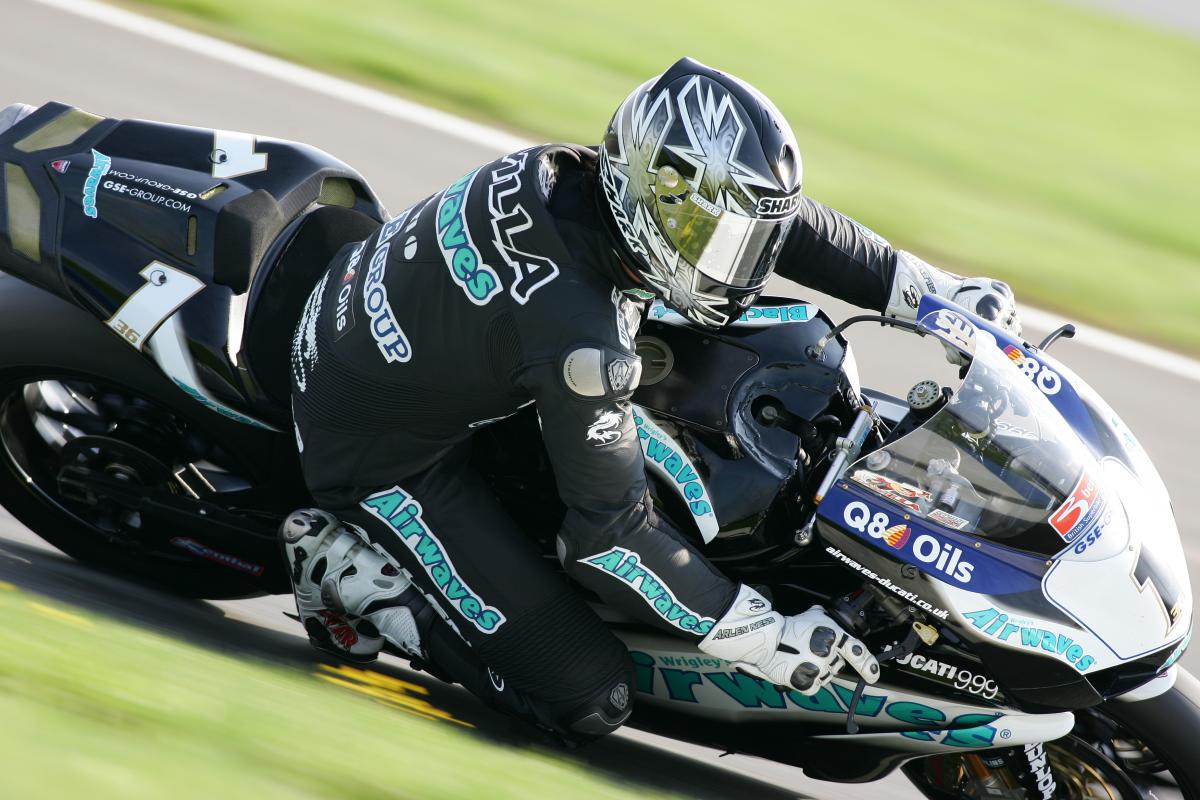 2006 - Airwaves GSE Racing
Ducati 999
Almost 15 years has passed since GSE Racing departed BSB at the peak of its powers and that means almost 15 years has passed since we laid eyes on those distinctive hues courtesy of title sponsor Airwaves.
While GSE Racing went out with a 'big bang' by exiting having just dominated with the blue-hued Airwaves Yamaha R1, it is better remembered for fusing the Airwaves logo over the classic red of its Ducati entries.
While many would cry sacrilege at the notion of a factory Ducati that doesn't come in a scarlet, the team mixed things up for the Silverstone BSB round in 2006 by going all-black to promote Airwaves' latest gum flavour, Dark Mint.
Stealthily fresh!
Should they have kept this livery? YES! But I vote each round represents a different type of gum... the Ducati would have looked very fetching in Hubba Bubba bubblegum pink...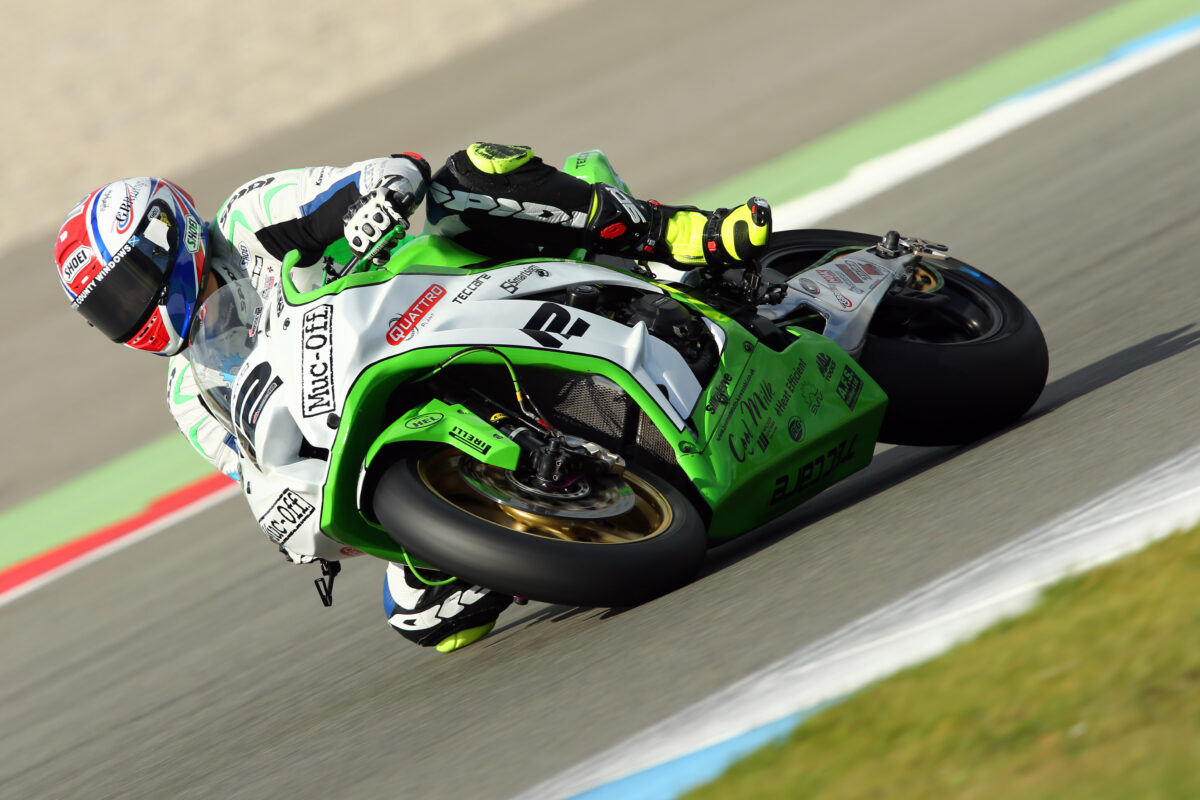 2016 - Quattro Plant Teccare Kawasaki
Kawasaki ZX-10R
Henry Ford once said 'your Kawasaki can be any colour, as long as it's green...' Or something like that...
Yes, if it's a Kawasaki you're after, while you might prefer a ZX-10R in other colours, it seems like a waste not to order one in green... it's the law. Perhaps.
And yet, despite this peer pressured limitation in colour choices for fear of being ridiculed, Kawasaki has given us some classic liveries over the years, not least those on the 1977 TT-winning Kawasaki KR750 raced by Mick Grant.
A homage to the minimalist look was commissioned by Mick Extance - for whom Mick Grant was a childhood hero - to run on the Quattro Plant Kawasaki of Luke Mossey to celebrate the team reaching the 2016 BSB Title Showdown.,
Should they have kept this livery? YES! That is the correct shade of Kawasaki green for any ZX-10R and I won't hear another word about it...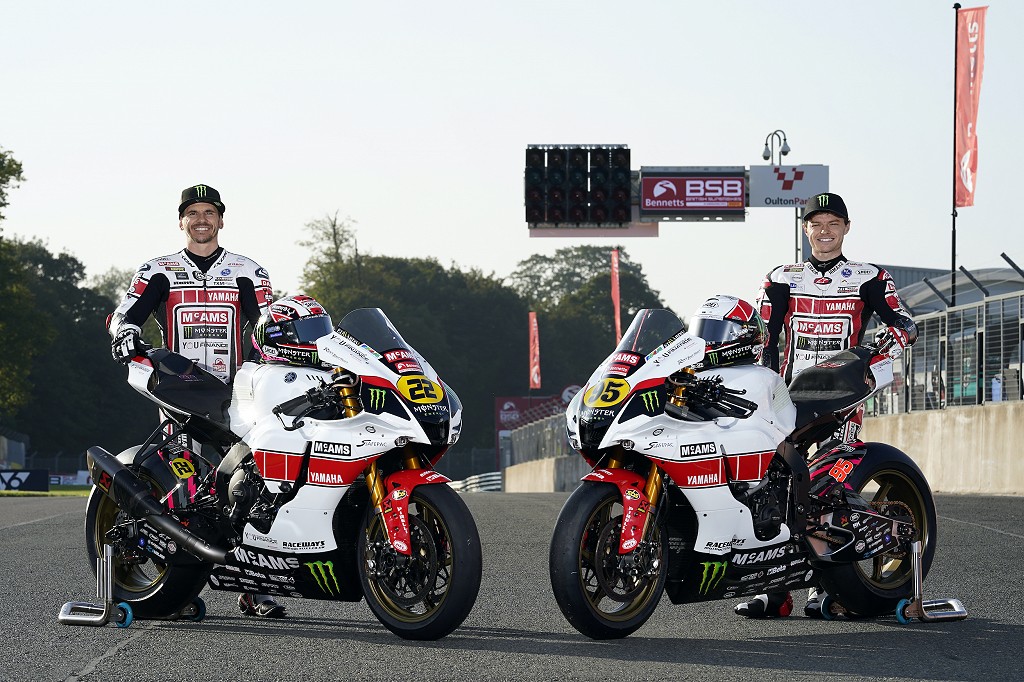 2021 - McAMS
Yamaha R1
Say Yamaha and what is the first signature colour scheme that comes to you? Navy? Yellow, white and black? Or red and white?
Whichever, all three are winning looks for the Iwata manufacturer but the red, white and black 60th anniversary livery - as showcased by McAMS Yamaha during the first Title Showdown round of 2021 at Oulton Park - is particularly fever.
Should they have kept this livery? YES! But on a race-by-race rotation with the yellow, black and white look to keep everyone on their toes
2022 - FS-3 Racing
Kawasaki ZX-10RR
When the WorldSBK KRT squad ran a one-off livery that paid homage to the 1993 WorldSBK title-winning Kawasaki of Scott Russell - complete with fluro-green and classic blue typeface - we all swooned and the groaned when it went back to its regular look.
Then FS-3 Racing chose to adopt it for its 2022 BSB campaign... and for this we will be forever in your debt
Should they keep this livery? YES! And they have... it must never, EVER change! We know where you garage is...
(True story: If the colour settings on your TV aren't set correctly, the green on the fairing mimics a 'green screen'... as I discovered last year when I spent a good 25mins trying to work out where this oddly-coloured phantom baby blue and white liveried Kawasaki had suddenly come from...)