Gino Rea says he remains 'optimistic' that he will one day return to competitive racing action once he has made a full recovery from the litany of injuries sustained in an accident at Suzuka.
The former WorldSSP, Moto2 and BSB rider was preparing for the iconic Suzuka 8 Hours with his Endurance World Championship team, F.C.C TSR Honda, when he suffered a serious accident during practice on the run to the Triangle chicane.
Knocked unconscious in the incident, Rea was airlifted to hospital before a media blackout on the true extent of his injuries - to allow his family to make the journey to Japan - led to an anxious wait over the ensuing days for the motorsport community.
Eventually, it was confirmed that Rea had survived the accident but had suffered a series of injuries, among them a serious brain trauma, two broken bones in his neck, a broken left collarbone and rib, while he also suffered bruised lungs and developed pneumonia.
Placed into an induced coma for a week, Rea nonetheless not only survived, his recovery since leaving hospital - a month after the accident - has surprised medical professionals.
It led to Rea making one of his first public appearances since the crash in August 2022 at the BSB opener at Silverstone this weekend, prior to which he gave an interview published on the Endurance World Championship website.
Opening up about the accident, Rea expressed his gratitude towards the outpouring of concern and support he has received since.
"The support means everything to me," he said. "The support has been unbelievable and I really, really appreciate every single comment from everyone, so thank you to everyone that has shown support.
"The donations too were incredible (we plan to close the GoFundMe page at the end of this month), and it's for this reason that I've been able to go through the amount of rehab and had such a rapid improvement, so I'm forever thankful to each and every one of you that contributed."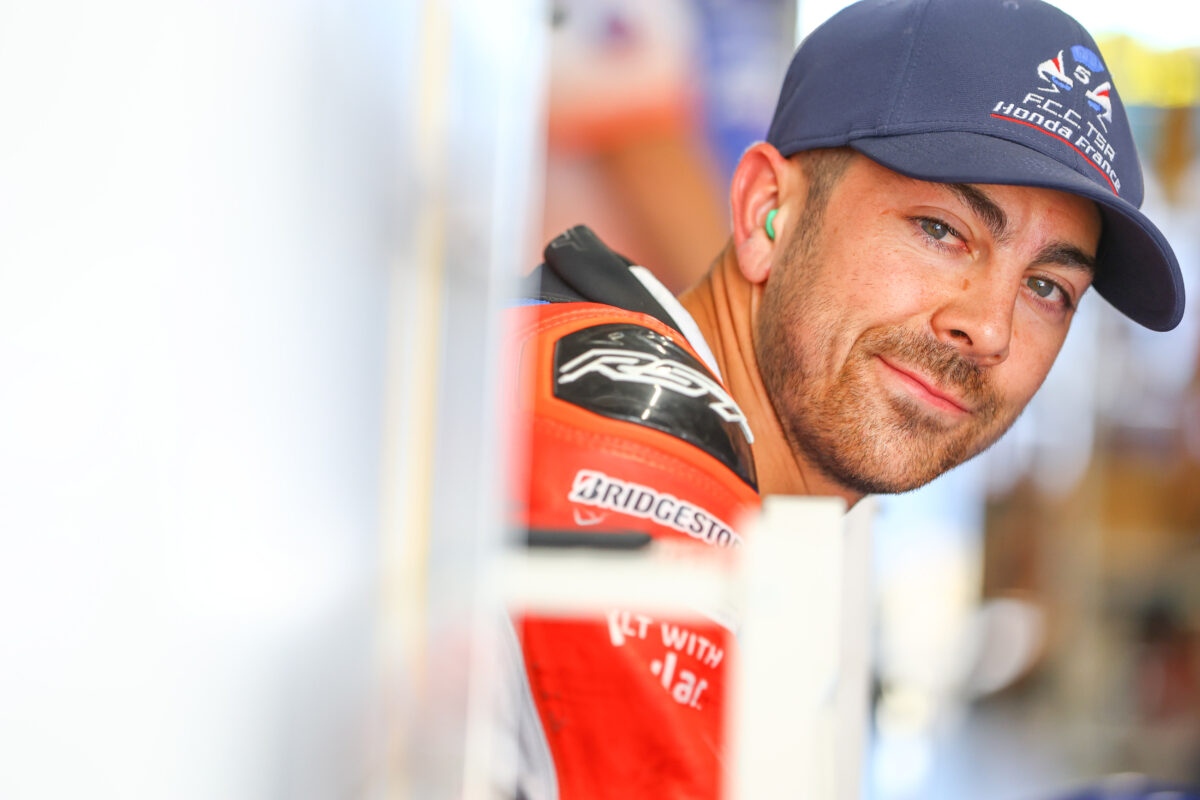 Gino Rea - "I need to have patience..."
Discussing the legacy of the accident itself, Rea admits he is frustrated by his extended stay on the sidelines, though he is proud the title-winning efforts of his F.C.C TSR Honda team-mates Mike di Meglio and Josh Hook at least earned him World Champion status in absentia.
"Frustration, yes. It was an unfortunate event which had a big impact on me with an injury that takes time to recover from. It's a frustrating injury that I need to have patience to get over."
Nevertheless, Rea insists this extended period out won't signal the end of his racing career, the 33-year old targeting a return to EWC with Honda at some stage.
"I want to be back at the same level in general as I was before and for me that means being back at the front and trying to win races again in EWC. EWC is a championship I love and where I think I've found my feet.
"Throughout my career I'm happy being in a championship if I'm competitive and I've been competitive in most of them, but in EWC I've found a bit of a home and I've found a home in Honda and that's the situation I'd like to be back in."
"I am optimistic at that plan, it just takes time to get there. But, ultimately, I think that time is coming very soon because my progress has probably been better than a lot of people thought it would be. Even the medical people expected it would take longer.
"I've tried my motocross bike and have taken part in a track day on a Honda CBR1000RR Fireblade and that was a bit of a surprise to myself and other people around me. It's difficult to give an exact time but I look forward to more training days to get more feeling for it."
A GoFundMe page set up following the accident to financially assist Rea's neuro-rehabilitation treatment has so far raised more than £87,000. CLICK HERE if you would like to donate