The news that Toprak Razgatlioglu was going to defect from proven winners Yamaha to apparently strugglers BMW sent nothing less than a shockwave that loosened foundations through the WorldSBK paddock.
Not least in that he was actually going through with it, rather than Toprak and his manager Kenan Sofuoglu using the prospect of leaving to ramp up his Yamaha salary or get a guaranteed future Yamaha rider in MotoGP, etc.
In a similar way to when Razgatlioglu left Kawasaki there is an element of not feeling the love in a practical way from his current employers. He has form of leaving the seemingly easier path, and ended up with a World Championship because of it.
And do not underestimate the cultural need of Razgatlioglu, Sofuoglu and that whole Turkish motorsports movement they spearhead to need to look for a new challenge - a new World Title to win. That was one reason they looked ot MotoGP, as WorldSBK had already been done.
If it's not in MotoGP with Yamaha, if it is not in WorldSBK with Yamaha, if no other GP factory wants him that badly, if Toprak can hardly win a race against Bautista anymore on a the Yamaha he ran the number one plate on so recently, then leaving to join the well-resourced but struggling BMW factory team seems a logical enough challenge - to Toprak and co.
And he really can turn things around and win the title one day on a BMW, or even just a hatful of races on the M1000RR, his legend will grow and expand. Every camera will be focused on him next year, that's for sure. Which is, of course, another way of keeping things fresh.
And who's to say when Bautista finally leaves, there will be no place in the resurgent Ducati factory team for Toprak, who will still be in his WorldSBK prime in a few years time. Rea and Bautista should be retired long before Toprak, and there seems no obvious new mega-talent that he was coming through from inside WorldSBK right now.
The more you look at the BMW decision from deep inside the WorldSBK paddock, the more it makes as much sense as staying on at Yamaha for another one or two Bautista/Ducati seasons.
What Toprak's departure from one to join another has done is fling open the doors of chance, as the expected dynamic of next year and beyond has completely changed.
A happy headache for BMW
First off, Razgatlioglu is almost certainly going shuffle one of four BMW riders over the edge of the metaphorical Reichenbach falls.
Loris Baz is the only one who appears to be without a contract for 2024, although details of Scott Redding's multi-year contract are not an absolute to know. Michael van Der Mark is out injured now but some say he is safe.
If the four BMW riders are directly salaried from BMW, not their teams, then maybe they can be moved from one team (BMW Motorrad or Bonovo Action) to another if certain conditions are or are not met.
Ducati's embarrassment of riches
The bike is maybe a Panigale and Ducati now has the capacity to make more neo-factory bikes for any new customers. That was confirmed at Misano, even though they already field several top competitors, just like the good old days of the 888 and 916 series machines.
And whatever anyone else says, the bikes all the manufacturers have to provide to their satellite or customer teams in WorldSBK are so close to the 'factory' ones now, the main differences are in time delay of certain parts and software, and the extra personnel and resources a factory team can afford.
Bautista would be winning on any Ducati except the slightly lower spec (for team budget reasons) GoEleven Panigale.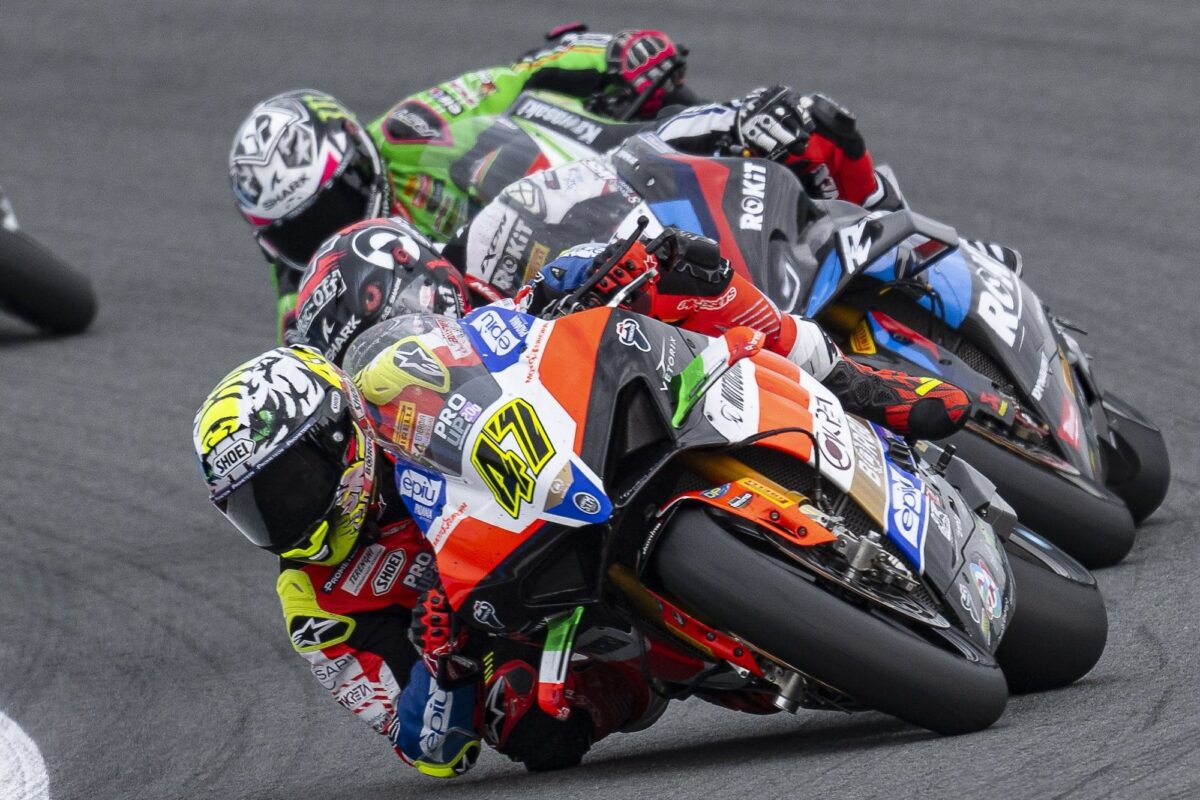 There may even be a two man Motocorsa Ducati team next year, with or without Axel Bassani, who understandably wants a factory bike of some kind. Quiet ambition is not in short supply inside that low key high performance team, that just had its first podium of 2023 on home soil.
With Bautista sealed into Ducati for at least next year, his Aruba team-mate is still not known, with existing rider Michael Ruben Rinaldi a possibility, privateer Bassani another potential runner, and almost every other rider out of contract in the paddock and beyond keen to get into the rejuvenated king-making manufacturer.
Bautista cannot go on forever, of course, if you are thinking medium term possibilities. Maybe Ducati will go shopping in MotoGP, with the name Fabio Di Gianntonio mentioned by some Italians in Misano - also linked to Yamaha by some. But, in general, MotoGP riders still really don't want to go to WorldSBK unless it is a very hard last resort.
From highs to Lowes at Kawasaki
KRT has potentially got Alex Lowes' seat up for grabs, and a factory ride is a factory ride, even if the overall revamp of the bike in 2023 has either led to a backslide in performance, or more likely a different bike feel with greater potential, according to some. Trouble is that many other strong competitors have been around in decent numbers, and some have found even more laptime for 21 laps than Kawasaki. New Kawasaki WorldSBK special for 2024. Doesn't seem likely, but maybe they are just very good at keeping secrets.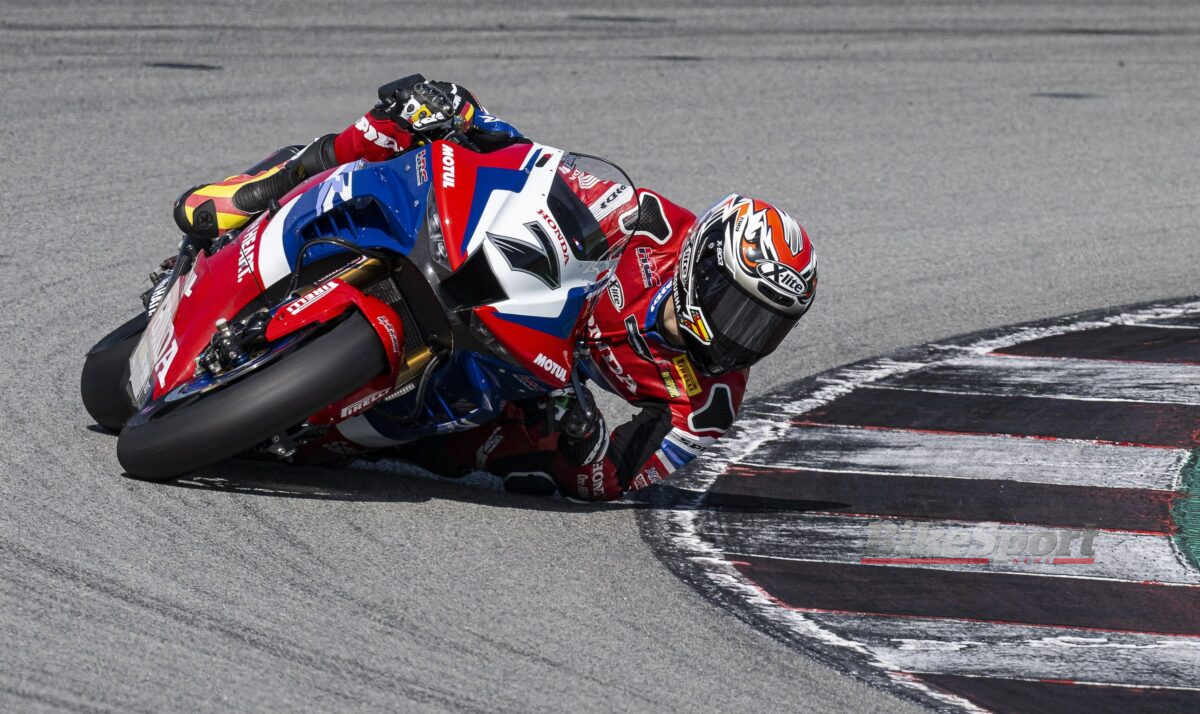 Honda riders peering over fence at other options?
Honda is not seen as the bike to be on, and may never be for a while, but HRC is HRC. The two rookie rider experiment seems to have mostly failed, and each rider is also wondering what another WorldSBK machine might feel like.
Yamaha and a vacant pair of gigantic shoes
Yes, that vacant Toprak seat is a plum ride of course, even if the real sugar-coated golden plum is in the Ducati garage. If you are as good a rider as Bautista, at least.
Current factory rider Locatelli has been reconfirmed for 2024, but unless something changes in the top three special rider dynamic that rules right now (Rea is up to fourth now, despite all his obvious troubles) is Locatelli going to be anybody's lead rider? A genuine championship contender?
A strong young Italian MotoGP refugee would be a good choice alongside him, and of course seasoned rider Franco Morbidelli was in the Yamaha pit on Sunday. He will of course want to stay in MotoGP, if at all possible.
Remember that all or none of the possibilities outlined above may happen - it's called the silly season for a reason...