A good friend texted me on Monday, presumably with his tongue (and thumb) wedged firmly in his cheek, asking "what did that wise old philosopher Jessie J say…? It's not about the money, money, money…" 
I actually responded "umm, do it like a dude?"... though, without pertaining to knowing the warbling chanteuse's back catalogue inside out, wish I'd responded 'Bang Bang into the room' for no other reason than it being an entertaining mental image.
But since we are chatting in the context of Toprak Razgatlioglu's big bang announcement he's BMW bound in 2024, it isn't surprising to find many jumping to the assumption that a sizeable fiscal reward is the reason why motorcycling's 'King of the Stoppies' is going Deutsch next season.
Truth be told, it's probably not untrue, perhaps the exchange rate between the Euro and Turkish Lire is particularly good right now…
That's not to say Toprak's decision to depart Yamaha in favour of BMW doesn't raise a curious eyebrow.
Alvaro Bautista and Ducati's dominance at the moment notwithstanding, Toprak is in competitive doting surroundings, on a competitive bike painstakingly tailored to his riding style and still probably has the option of being promoted to a competitive MotoGP seat one day (we'll come to that shortly…). BMW? Well, it has… erm… the livery is pretty cool, particularly if you're colour blind.
OK, that's being a touch mean to BMW but there is little escaping its lacklustre performances since returning to WorldSBK in a factory capacity in 2019. It's not through lack of trying either, in four years we've had the S 1000 RR, the M 1000 RR and this year the upgraded M 1000 RR… there hasn't been a discernible upturn in performance in that time with just a single win coming in the rain-affected Superpole race at Portimao in 2021.
In short, while we wouldn't say this move is on a par with Troy Corser going in feet first at Foggy Petronas, it is at least on a par with Alvaro Bautista swapping out Ducati for Honda and back again.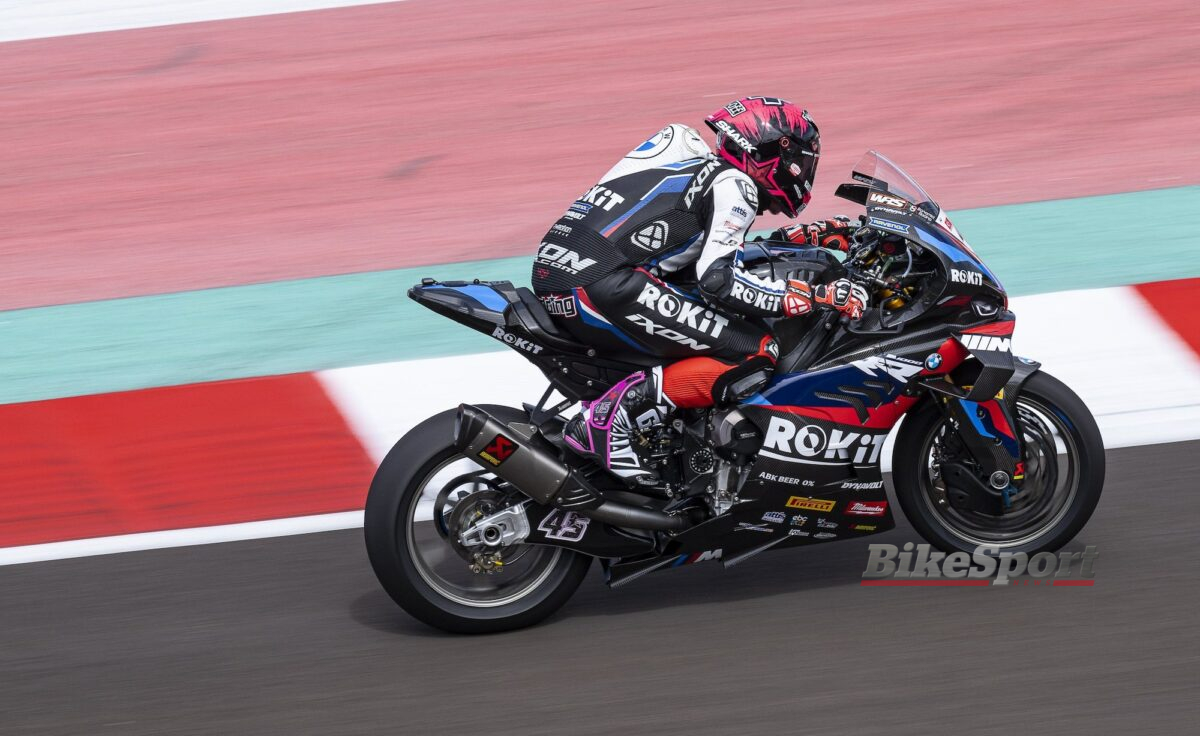 But wait, BMW doesn't have a MotoGP team...
There was a time not long ago where it seemed Toprak was destined to do that increasingly rare thing these days by wafting from WorldSBK right into a MotoGP seat. One closed test, a muted response from Toprak in the aftermath and a reaction from Lin Jarvis best described as 'lukewarm to tepid' and the MotoGP dream appears to be so far on the back burner its wedged behind the cremated sausages.
With no obvious way forward with Yamaha and the view behind just a little too familiar, kudos for Toprak (and Kenan Sofuoglu, of course) to glance sideways at an alternative destination.
Courting interest from both BMW and Kawasaki, if Toprak was seeking a direct route to success then 'Team Green' is surely the more logical option. But… Kawasaki had its chance and he (well, Kenan) hasn't forgotten that awkward Suzuka 8 Hours snub when he was sat right there, wanted to do that but only got the t-shirt.
So while BMW represents the more leftfield selection, with MotoGP erased from the contract clauses, it presents an intriguing challenge for a rider that you can tell was always seeking something different to juice his motivation.
If for nothing else, props to Toprak (and Kenan) for catching everyone unawares with this one… cheeeeky.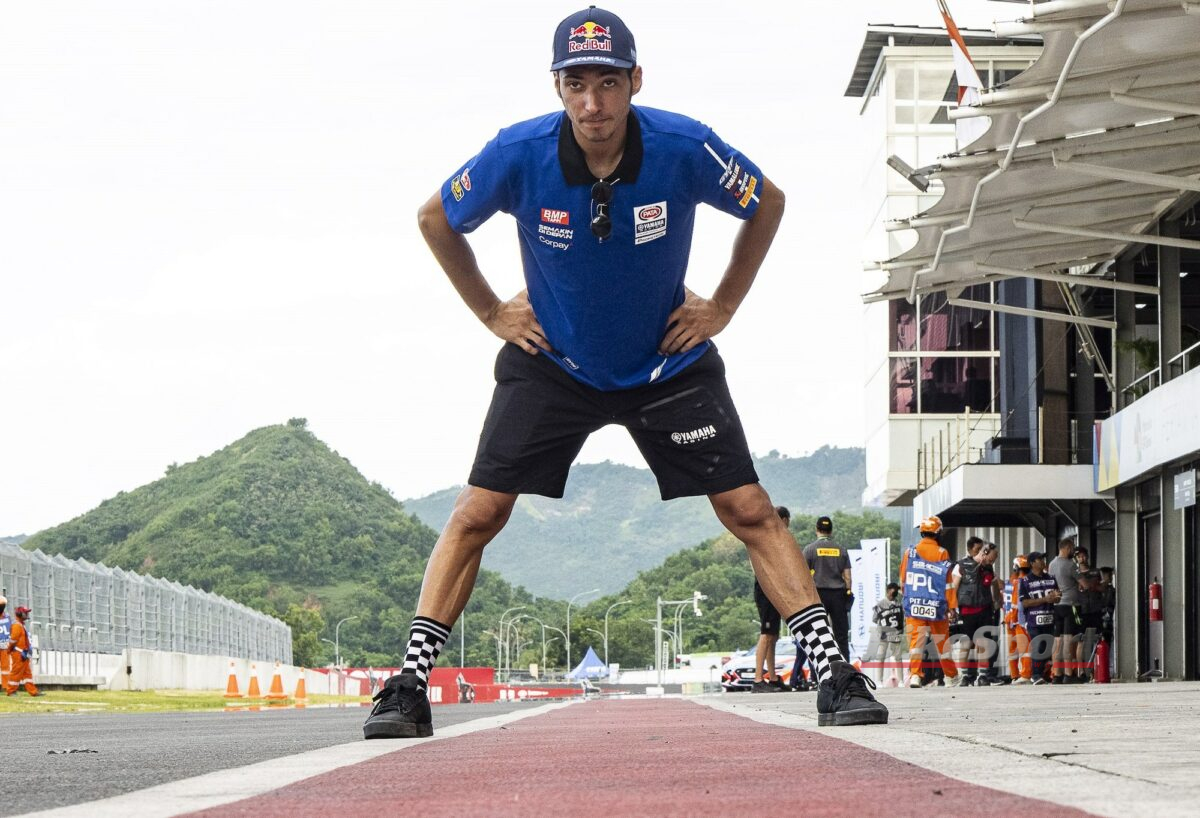 Don't go home, go hard
BMW is at a crossroads. A manufacturer that has something of a reputation for abruptly taking its ball, as well as the goalposts, and going home in other series', few would have been terribly surprised to see it exit WorldSBK once more sooner rather than later.
So, credit to BMW for going hard, rather than going home by targeting - and snaring - its man in Razgatlioglu.
It's an emphatic roll of the dice too, putting the Munich marque - not to mention the Shaun Muir Racing squad - under an even harsher spotlight than it is now to deliver the equipment Toprak will need to make it winners again.
Indeed, it's likely management will have felt a mix of delight and anxiety the moment ink was spilled on the dotted line given the fairly scant success and scattergun development trajectory it has pursued in that time.
If anything, the latest M 1000 RR - with its shorter tail and more extravagant wings - has put BMW one step behind, a dip in form that drew some rather choice comments from Scott Redding, which promptly drew some choice comments from BMW management at him.
In Toprak though, BMW will need to bring the M 1000 RR package towards him, in much the same manner Yamaha did with the R1 to unlock its rider's full potential. Whether the process with BMW will be as fluid remains to be seen, but with Toprak appearing increasingly jaded with a stagnant Yamaha, this is a move to invigorate him… hopefully for longer than Redding, whose compliments had tailed off before pre-season testing had even concluded.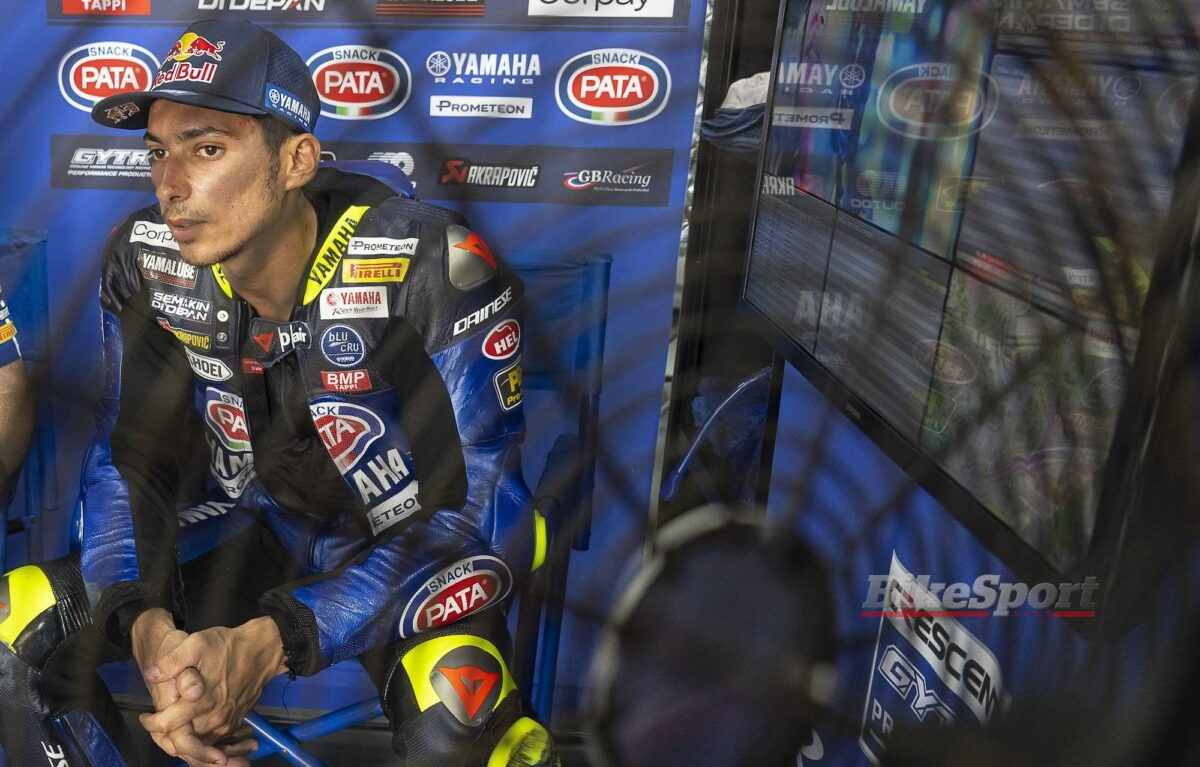 After all, there are two types of rider - those who find performance in familiarity and those who like to switch up their wardrobe… or rather, indulge in a test of their abilities as a rider beyond a Sunday afternoon.
We've been here before, of course. Tom Sykes, Michael van der Mark, Loris Baz and now Redding said something similar upon agreeing deals with BMW, but are yet to achieve the same level of success they had with their previous employer.
Toprak has time on his side though and, short of Yamaha going revolutionary with its next R1 (it won't), he has achieved enough to earn a fresh challenge. If it doesn't work out, Kenan will ensure he remains a man in demand elsewhere.
And don't count out that MotoGP dream… Carmelo Ezpeleta is a persistent man and he still has BMW on speed dial.