It's easy to forget sometimes, but MotoGP isn't all about the fast bikes, colourful characters, top notch technological innovation and elbows out, ball-dangling race action… there is, as with pretty much anything, lots of admin too.
Oh, who doesn't love a bit of admin? It could be as benign as doing the ironing, filling out your tax return or putting money into a savings account that's rising slower than the value of the house you're trying to procure.
But admin - life, work, stipulated by law - is crucial in so many ways and MotoGP is no exception… it just wouldn't make as exciting television.
On second thoughts, maybe it would had Dorna had the foresight to rig up some cameras to be a 'fly on the wall' in KTM's board and meeting rooms for the Austrian manufacturer has developed such an uneasy knack at bungling deals, contracts and relationships that it's as funny as it is depressing for those often stuck in the middle.
Indeed, for a manufacturer with the shortest history in MotoGP, it has played some howlers right in front of the media since its debut, almost one every year.
Following the confusion over where Pedro Acosta fitted into KTM's line-up for 2024, it seems like a good time to peer back at an embarrassing history of fumbles from those who should know better…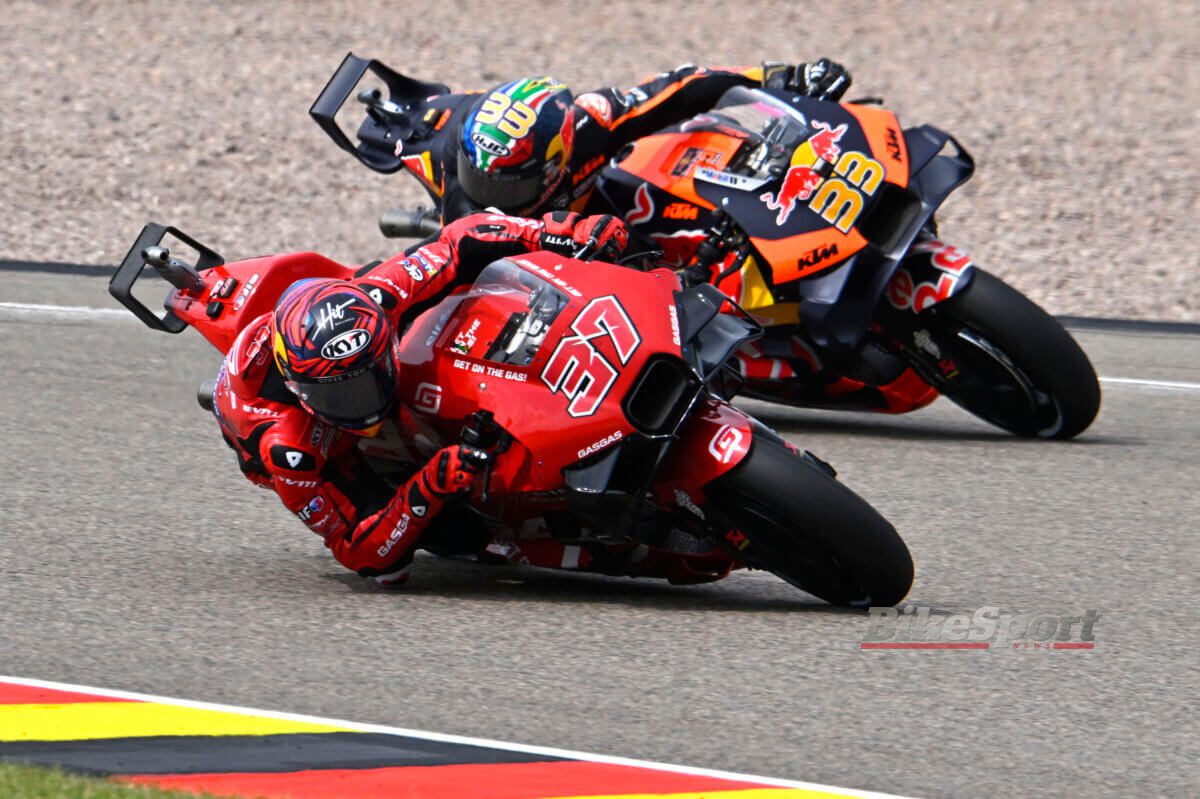 How do you get 5 into 4?
The 2023 edition of the KTM contract sagas, the outcome of its '5 into 4' dilemma involving its Moto2 star Pedro Acosta has now reached its conclusion after plenty of back-and-forth.
As a quick recap, KTM had indicated it is happy with its four riders - Brad Binder, Jack Miller, Augusto Fernandez and Pol Espargaro - but then also indicated it will promote its Moto2 leading protege Acosta.
It did attempt the difficult route of trying to have Dorna green light a third team entry run by Aki Ajo but since that door has been closed, KTM has been sheepishly avoiding talk about whether it will drop one of its riders for Acosta.
Eventually, the difficult decision was made to tap Acosta in for Espargaro, who will revert to a mentor role within the KTM fold and return on occasion for wild-card outings.
It remains to be seen whether KTM has made the right call, but either way it is hard not to feel sorry for Espargaro, a man who has just lost him job having missed half of the season through injury and spent an entire month with his jaw wired shut...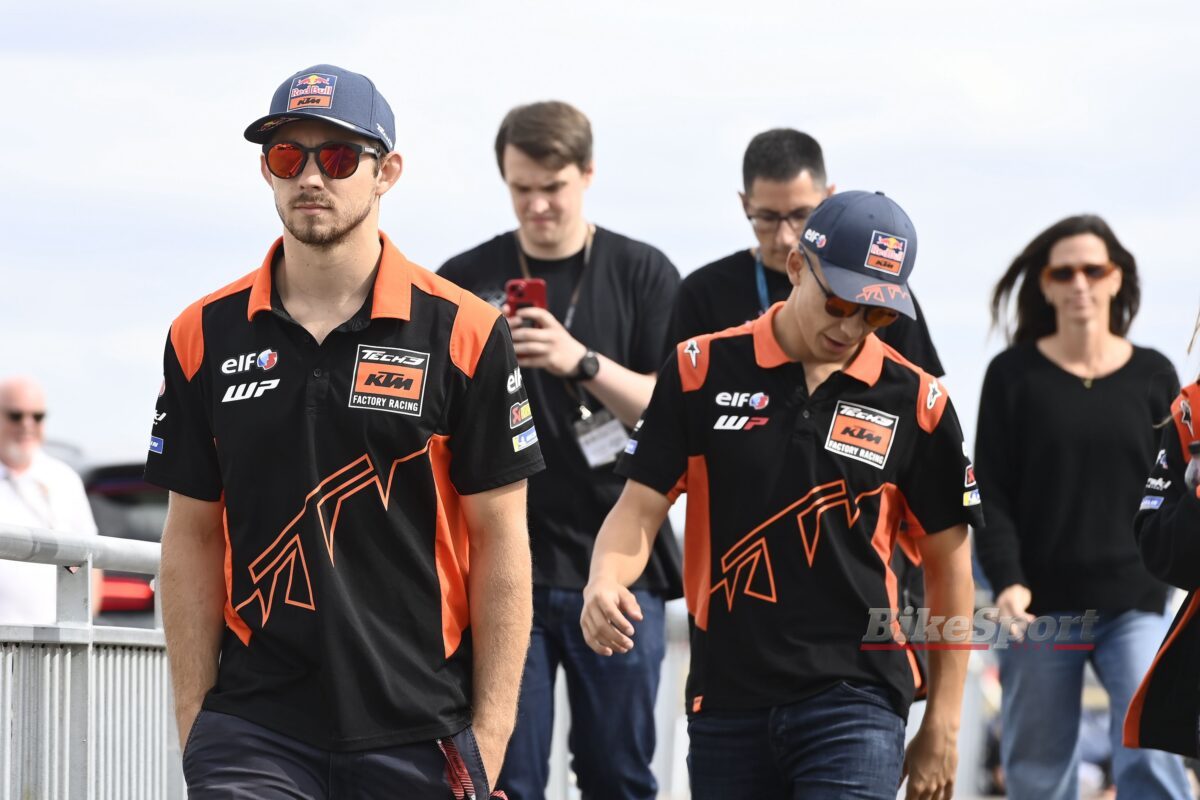 No time for time
As grand prix racing's ultimate talent scoutmasters, KTM knows all too well it takes time to allow young riders to find their groove in grand prix racing, particularly when it comes to jumping into the competitive cauldron that is MotoGP.
Which is what made its decision to axe both Remy Gardner and Raul Fernandez after just a single season on the Tech3 KTM RC16 all the more curious.
While this is a tale filled with mitigating circumstances - Gardner's reputed awkward attitude, Fernandez's reluctance to join in the first place, the margin of supposed parity between the factory and Tech 3 KTM teams - these were two riders at different stages in their career that peaked simultaneously.
Whereas Fernandez was wet around the ears in his youthfulness, Gardner won the 2021 Moto2 title at his sixth attempt but in his first season with KTM backing. In MotoGP, as they were in Moto2, they were fairly evenly matched, but despite KTM's investment it cashed out quickly.
Stocks and shares can rise and fall, after all.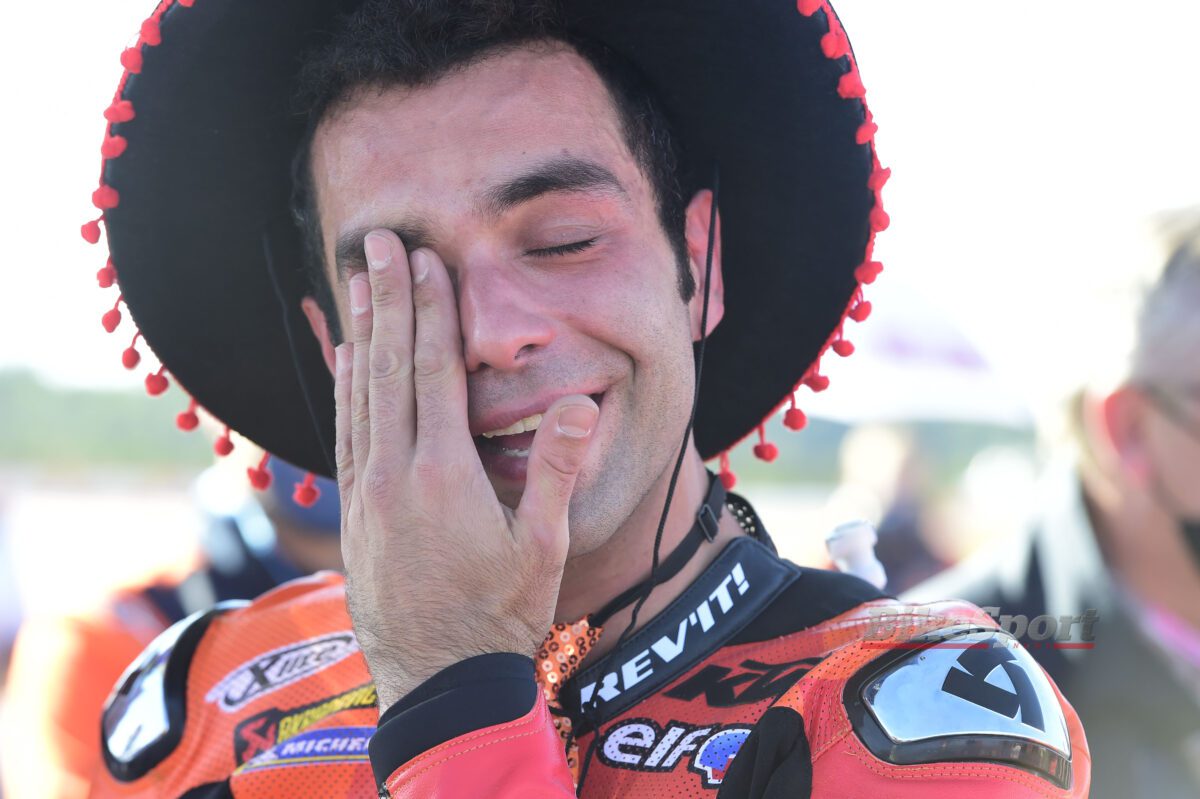 Believe everything you see on TV
While there isn't exactly a 'good' way to be informed of losing your job, most will agree that a face-to-face meeting, a phone call, an e-mail or even semaphore would be a more tactful method than seeing it on television in the middle of doing said job.
Poor Danilo Petrucci then, who found out he would be dropped from the Tech3 KTM team at the same time as everyone else via a live ticker message on the international TV feed during FP3 for the Austrian MotoGP.
No-one should have to discover this while everyone else is watching you… or ever be that sweaty, for that matter.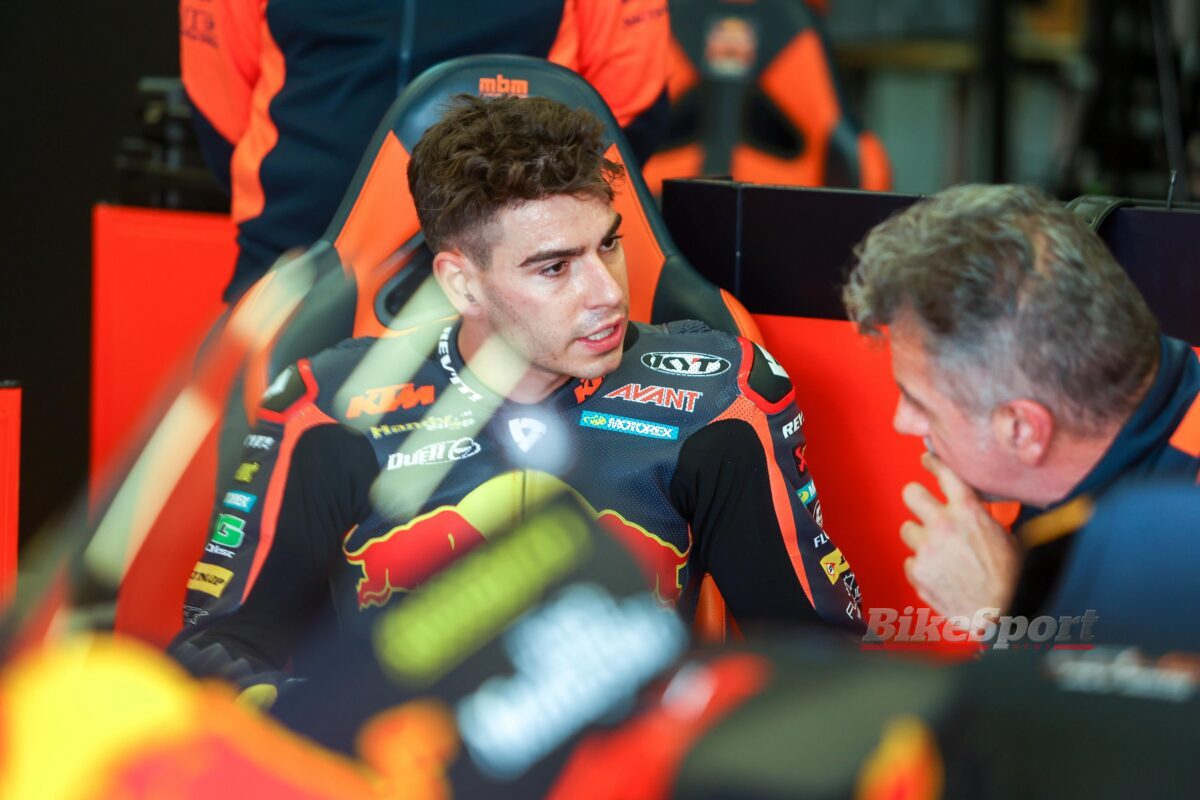 A mandatory choice
Mother knows best, does she? At the risk of upsetting all-knowing mothers the world over, sometimes they don't (sorry, Mum!).
Calling out KTM as the mother in this premise, it took something of a mandatory stance upon insisting Raul Fernandez take the promotion to MotoGP he was being offered, despite the Spaniard himself anticipating it would be too much, too soon and preferred another season in Moto2 to hone his nascent skills.
Reading between the lines, it could be argued Fernandez was angling for a way out of KTM anyway amid talk of negotiations with Yamaha but after the Austrian firm intervened by putting a high price on his head to release him from his contract, it was MotoGP or nothing for the youngster.
It's a shame then that mother swung the axe 12 months later after just a single campaign…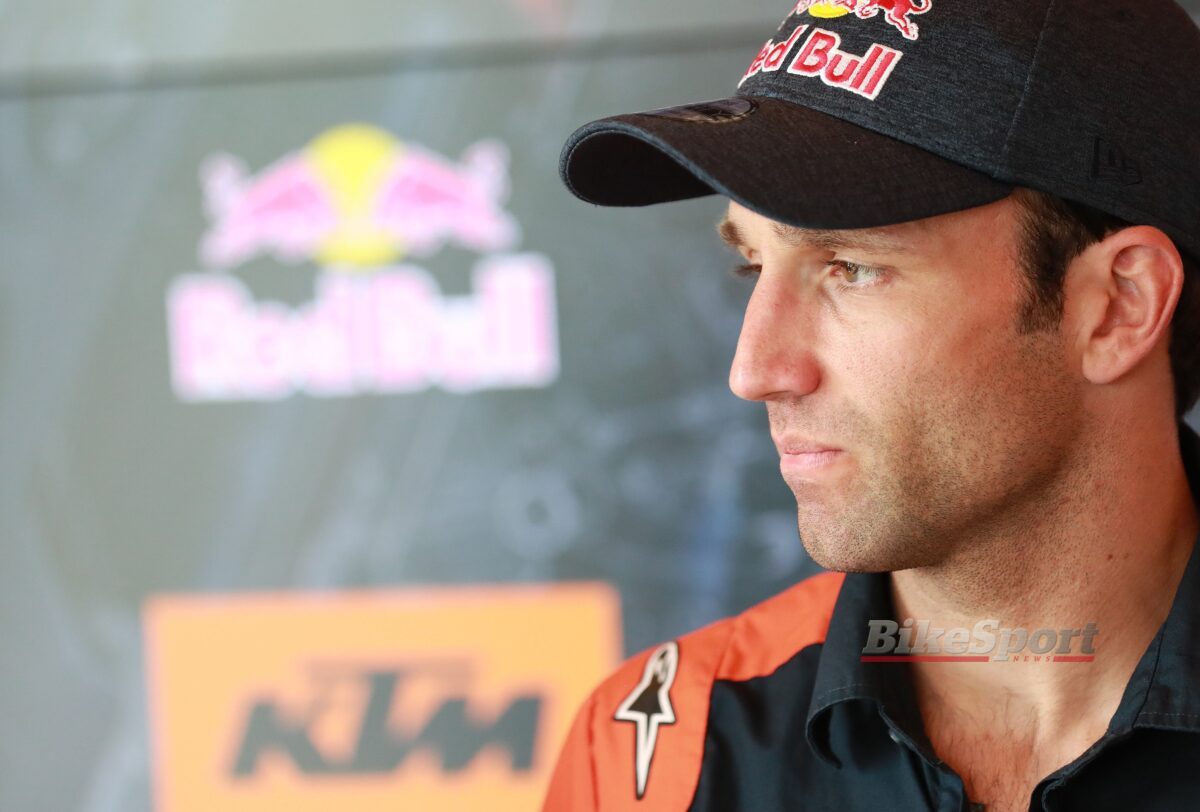 It's not me, it's you
Now in his seventh season of MotoGP, it's remarkable to think it took until the latter stages of 2023 for Johann Zarco to finally join the elite circle of MotoGP race winners despite being considered well among the very top riders in the class for much of that time.
Perhaps his victory moment would have come sooner had the Tech3 Racing team with which he made his debut maintained its relationship with Yamaha at a time when the margin between the factory and satellite teams was slimming.
However, Tech3's new alliance with KTM provided the spur for the Frenchman to come along too, albeit to ride the full-factory machine. However, the unrefined KTM RC16 was still a work-in-progress at this stage and required a firmer hand to get the best from it.
Alas, Zarco's smoother style was less suited to it and as the crash tally mounted, so did the profanities, prompting the Frenchman to begin airing his grievances a little too publicly.
When a scorned KTM started giving as good as it got in return, it was clear its relationship had become untenable by the summer break and just a few months into a two-year relationship, they called it quits.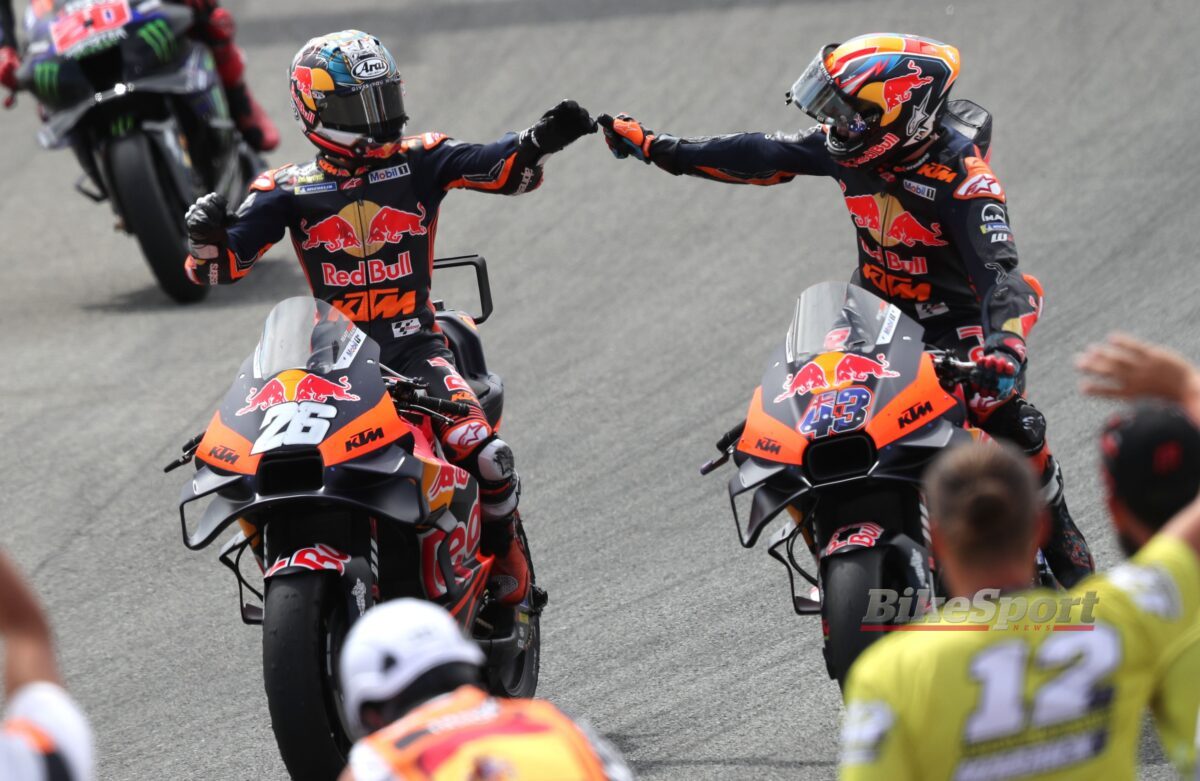 Send him a basket of muffins…
While the above suggests KTM hasn't quite got the hang of getting its contracts signed, sealed and delivered, one deal it did nail was the acquisition of Dani Pedrosa as its test and development rider.
The Spaniard sacrificed his competitive career for the chance to join the still young KTM Factory Racing team for a behind the scenes role in 2019, despite having offers on the table to continue racing post-Repsol Honda.
A rider that has long preferred the quiet life (aka. No more pesky media commitments), helping to make KTM - which at the time enjoyed a more liberal track testing allowance than other teams - competitive, suited Pedrosa to a tee.
When KTM started winning races in 2020, many pointed to the diminutive Spaniard's influence as the key factor in taking the bike to the next level.
In fact, Pedrosa has been so effective in fettling the KTM RC16 into a competitive machine, that he still stacks well to other riders in the manufacturer's roster.
He certainly showed as much during his two wild-card outings at Jerez and Misano this season, the latter of which nearly netted a podium and ended up making full-time riders Brad Binder and Jack Miller look a touch ordinary in comparison.
However, Pedrosa has categorically stated he doesn't want a return to racing full-time. In fact, it took KTM three years to persuade Pedrosa to take a wildcard at the 2022 Austrian MotoGP, and even then it was only because KTM's testing concessions had been confiscated again.
Even when KTM was in dire straits and needing a rider to replace Johann Zarco half-way through the 2019 MotoGP season, Pedrosa stuck to his word and refused to pop out of retirement.
Perhaps it was just a little too much, too soon and too tempting…