OK, before we get started, let's just call this for what it is - Alvaro Bautista on the Aruba.it Ducati Panigale V4 R have been exceptional in WorldSBK this season.
Regardless of whether you 'stan' Jonathan Rea or Toprak Razgatlioglu et al, lean to Kawasaki, Yamaha, others, or you reach for the remote control once 'Little Big Red' begins to pull clear at the front of the field, park your allegiances for a moment and it's hard to deny Bautista and the Panigale are a peerless combination.
Go on, just for a moment… there, done that? OK, now that is out of the way, let's move onto the more pressing issue… how can we stop them?
By 'we', I do mean the royal 'we' of course - no Tonya Harding-Nancy Kerrigan situations being endorsed here - and by 'royal we' I mean Bautista and Ducati's rivals, each of which will be scratching and pondering in unison as to what can possibly be done to halt a seemingly impenetrable force.
They have their work cut out. Many factors need to sync to assert dominance, particularly on two wheels where accidents, injuries and regulation-enforced parity serves to keep things open. The advantage is often borne from mechanical origins and to an extent this is reflective of the Ducati Panigale V4 R, which is certainly strong… but then, look beyond Bautista and would you hold the same opinion?
Which turns the spotlight back to the man himself…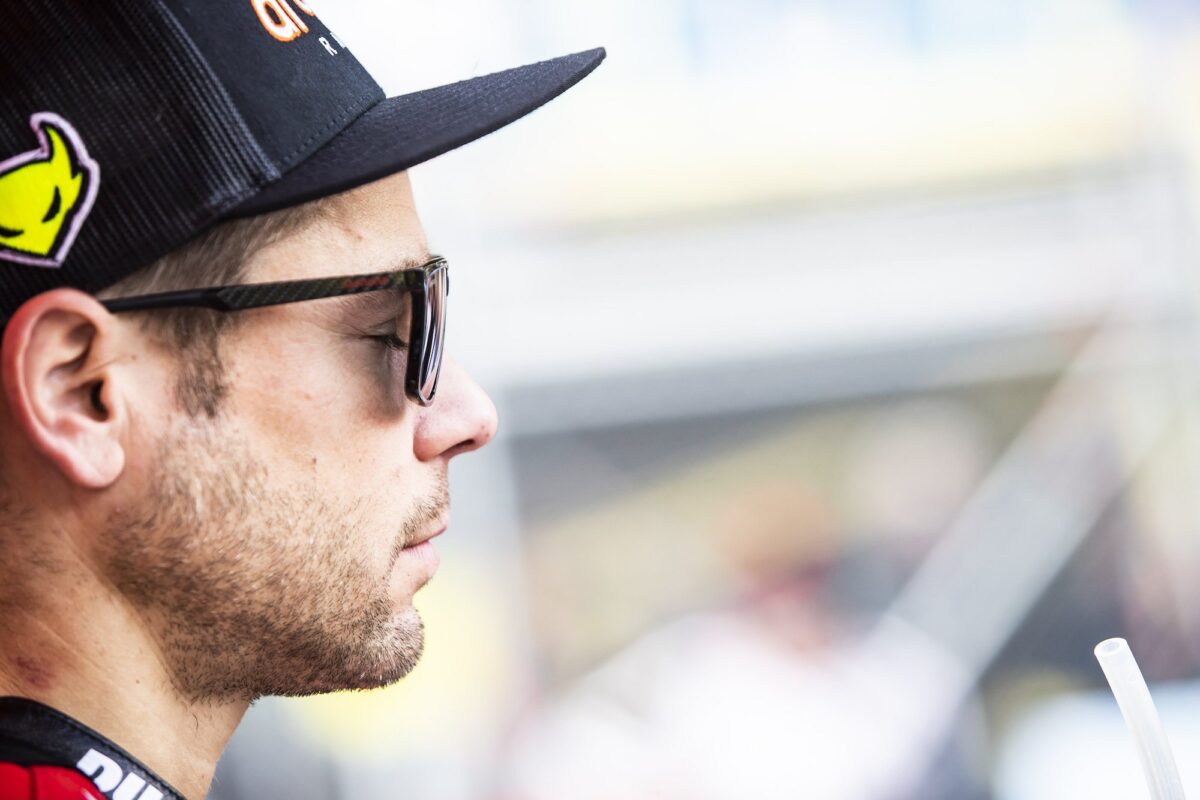 Weight-ing time
Let's address the elephant in the room - he's called Cyril the Cynical Elephant, FYI - 'Hola, Cyril…' (he's waving).
As a society we shouldn't be commenting on the weight of others, but it's fair to say 'compact' Bautista has been getting a fair share of body shaming angled in his direction. At 56kg, sans helmet and leathers, Bautista definitely finds himself in the featherweight category with Kylie Minogue and two of Henry VIII's wives… sans heads.
Does it give him an advantage? Sure, you can't blame him for his genetics though. It's a little bit of a misnomer that the Ducati has a superior top speed (it does, but it didn't always last year), but it does lower in the gear range, exhibiting a level of pull that allows Bautista to get the Ducati accelerating cleanly and slice through the bunny hops.
If you need an example, check out how the Ducati takes the small crest around a third of the way down the Portimao home straight. Whereas the Kawasaki and Yamaha get a bit of air - which means, however brief, they aren't accelerating on the asphalt - the Ducati clings to the ground as though it isn't there. In short, it flattens a hill others have to mount.
And yet, arguably, power isn't the reason why Bautista and Ducati make such a winning combination.
That aforementioned set-up that makes the Ducati so planted upon acceleration has a broader effect. By being able to pass on the straights, Bautista doesn't need to work so hard on the brakes and into the corners, thus preserving the tyres.
It's no coincidence Bautista spends laps shadowing riders - whereas they are working hard to keep him behind them, he is waiting for their cliff to emerge knowing full well his tyre life won't go all Thelma and Louise on him.
And herein lies the issue. While Razgatlioglu and Rea et al. can be quicker on every circuit, they can't maintain such pace flag-to-flag. It goes some way to explaining why we rarely see Bautsta on pole position - just two since the start of 2022 - because he doesn't have to be quickest over a single lap, just quick enough over several laps.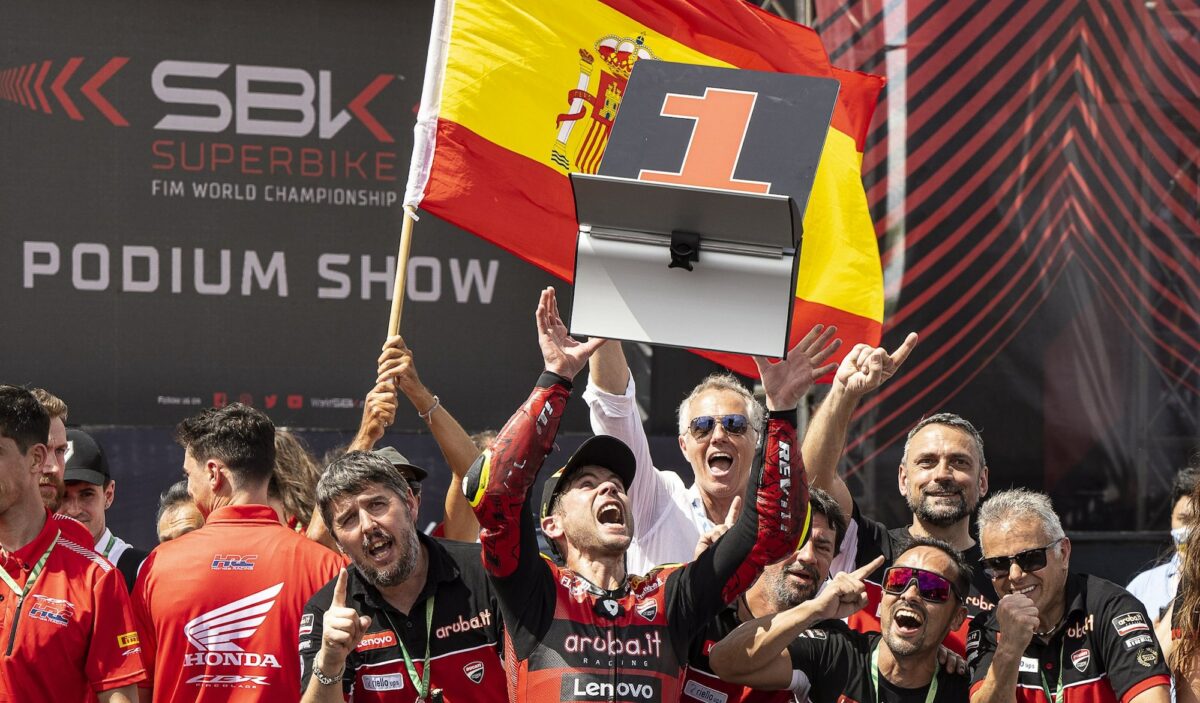 Could - or should - WorldSBK slow Bautista and Ducati down?
It's the magic question, to which there is no magic answer that won't piss someone off… and really, the magic combination of Bautista on the Ducati is one to be respected before acted upon.
Slowing the Ducati by way of added weight is one way and it is rumoured to be coming in 2024. It sounds simple but simply adding ballast isn't a case of slapping on a medicine ball. Plus it wouldn't slow it down either, instead it would also affect the handling - plus, there is your pre-packaged excuse that serves to diminish another's success as a result.
The FIM could confiscate some revs as it did in 2019. Many point to this as the reason why Bautista's season went south, but if you check, he won several races under these measures before his form took flight for winter.
Even then, under the current framework, it is questionable as to whether the FIM legitimately could. It has to take all Ducati bikes into account and with Yamaha's four leading entries all performing well, the margin between them on average perhaps isn't as much as you'd think.
Ducati sandbagging the other bikes, a method Max Biaggi has gone on record as saying the manufacturer does, may have been applied… though the inconsistencies of Bautista's team-mate Michael Ruben Rinaldi seems to be having the same effect anyway.
Instead, WorldSBK might find its most convenient answer looking Pirelli's way by introducing trickier tyre combinations aimed at shaking up the choices, much like Michelin has done in MotoGP, or it could shorten races to rely less heavily on durability and get the riders dicing on an all-out levelling playing field.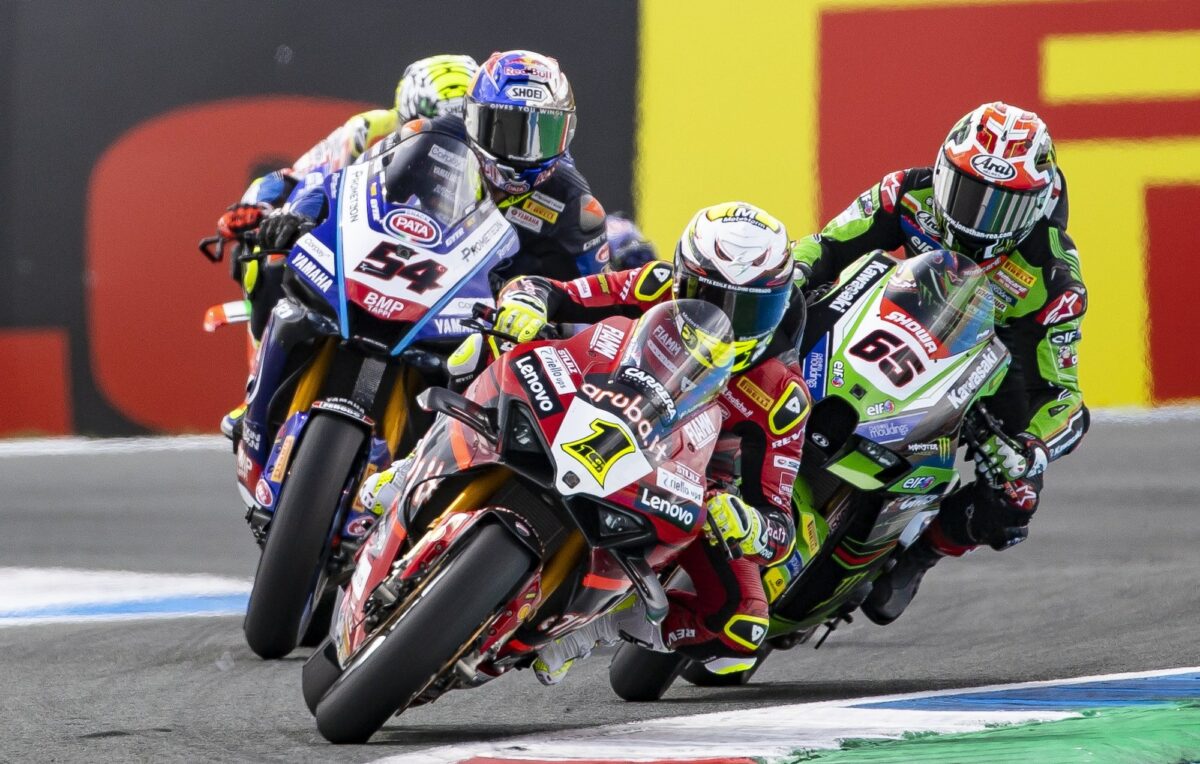 It's all about the confidence...
Trouble is, Bautista's most potent weapon is one WorldSBK can't penalise; sheer confidence.
Indeed, Bautista's infectious smile hasn't turned upside down into a frown since approximately November 2021 when he shucked his Honda leathers and climbed into a Ducati suit again.
After a couple of tests on the Panigale V4 R, that trust was back. A rider who uses a lot of front-end, it bred similar faith in 2019 right up until the point he started asking too much of it and it folded. Repeatedly.
Amid finger-pointing, attempts to find a solution were forgotten. Upon his comeback, the solution was ready and waiting, all hail the return of confidence.
It's a feeling worth arguably more lap time than any other and one WorldSBK is unable to regulate, short of calling him names and being mean to him just before a race…
His rivals, on the other hand, can… that is, get into his mind rather than hurling abuse.
Indeed, many commentators have suggested interest in the sport has dwindled on the lack of great rivalries that once saw press conferences drizzled in tight barbs and tongue-in-cheek snipes. Current MotoGP World Champion Pecco Bagnaia, for all of his talent and undoubted friendliness, is an example of a rider who comes across as fluffy, rather than snarling - perhaps because he has half of Valentino Rossi's circle of friends there on the grid with him.
And it doesn't mean it should be Razgatlioglu alone getting under Bautista's skin… Bautista himself will probably have more of an effect given his advantageous position, much like Marc Marquez did at his peak.
For now though, WorldSBK itself can afford to let this one play out a bit longer, but will be aware it has two very recent case studies to consider - the era of Jonathan Rea that dulled WorldSBK's shine as a competitive series and the dazzling 2021 WorldSBK season of Rea versus Razgatlioglu.
Nobody likes to see intervention to artificially engineer a battle, but as Bautista and Ducati's power grows ever stronger, can it afford to let it become bigger than the championship itself?