So, it's official… in a couple of months time we will finally get to see what Marc Marquez looks like when he's not riding, talking about or wearing something to do with Honda.
Yes, Marquez has finally ended the rumours and confirmed he will leave Honda at the end of the 2023 MotoGP season in favour of a - still-to-be-confirmed - switch to Ducati to race alongside his brother Alex at Gresini Racing.
On the Richter scale of shock MotoGP moves, there is no denying this ranks highly… indeed, so synonymous Marquez and Honda have become, we imagine the Spaniard is booking a tattoo removal procedure as we speak.
He's not the first - nor will he be the last - to send tremors through the paddock with a change of racing career, but it remains to be seen whether it'll be an inspired or regretful decision for the 59-time MotoGP race winner.
Time will tell, but it might be worth checking the annals of history to determine his chances…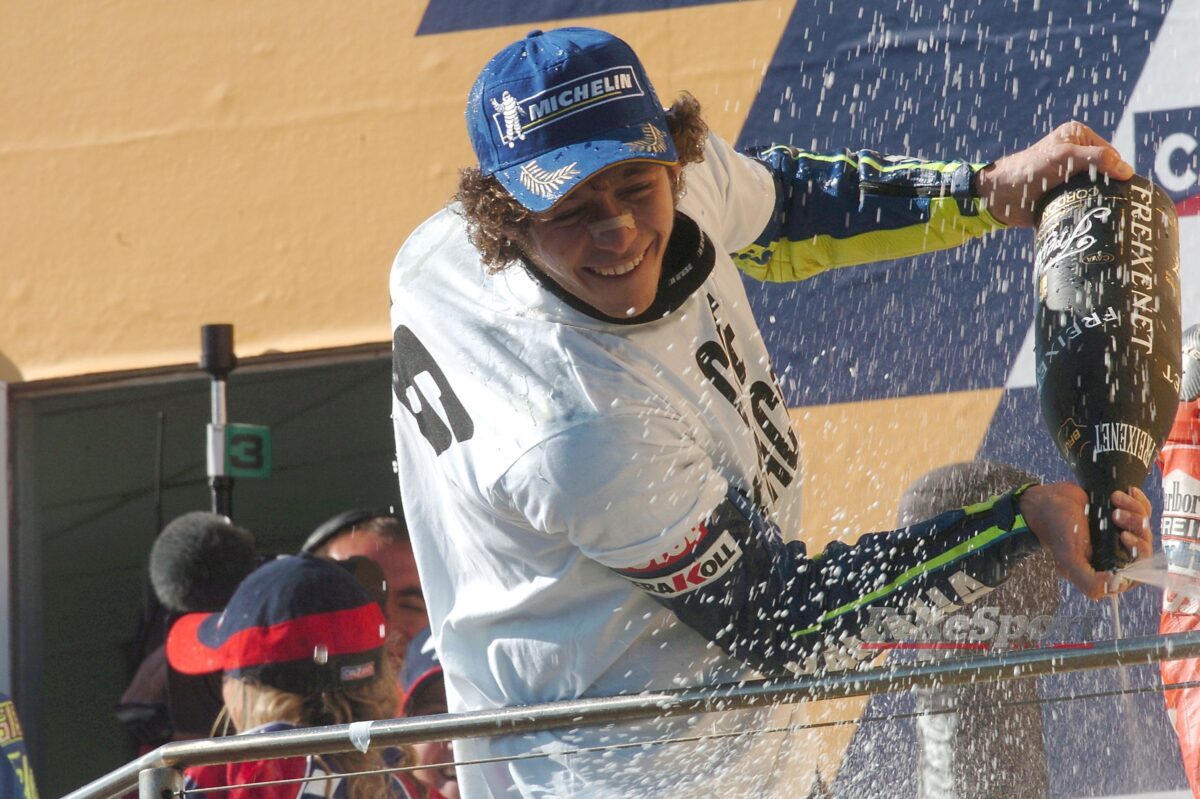 Valentino Rossi
Honda > Yamaha (Part I)
Normally, no rider should be considered bigger than the team they are competing for… unless, you're Valentino Rossi, who'd become so big just looking at anything with two-wheels screamed '46'.
As such, his signature on a contract became MotoGP's most coveted, née sacred, target for almost two decades… and that was just for the profits to be made in merchandise!
Rossi was nothing if not ambitious, so when winning with the Honda brand with which he made his 500GP debut in 2000 became too ordinary, he negotiated a new deal with Yamaha for 2004.
And a huge deal it was, for multiple reasons too. Firstly, Yamaha had for decades been Honda's arch rival in grand prix racing, making his defection akin to treachery. However, secondly, Yamaha - despite this age-old rivalry - had not mounted a competitive challenge to Honda for some years.
However, what could have easily been an overly-confident rider biting off more than he could chew instead assured Rossi as a legend by leading the Iwata firm to its first title in more than a decade.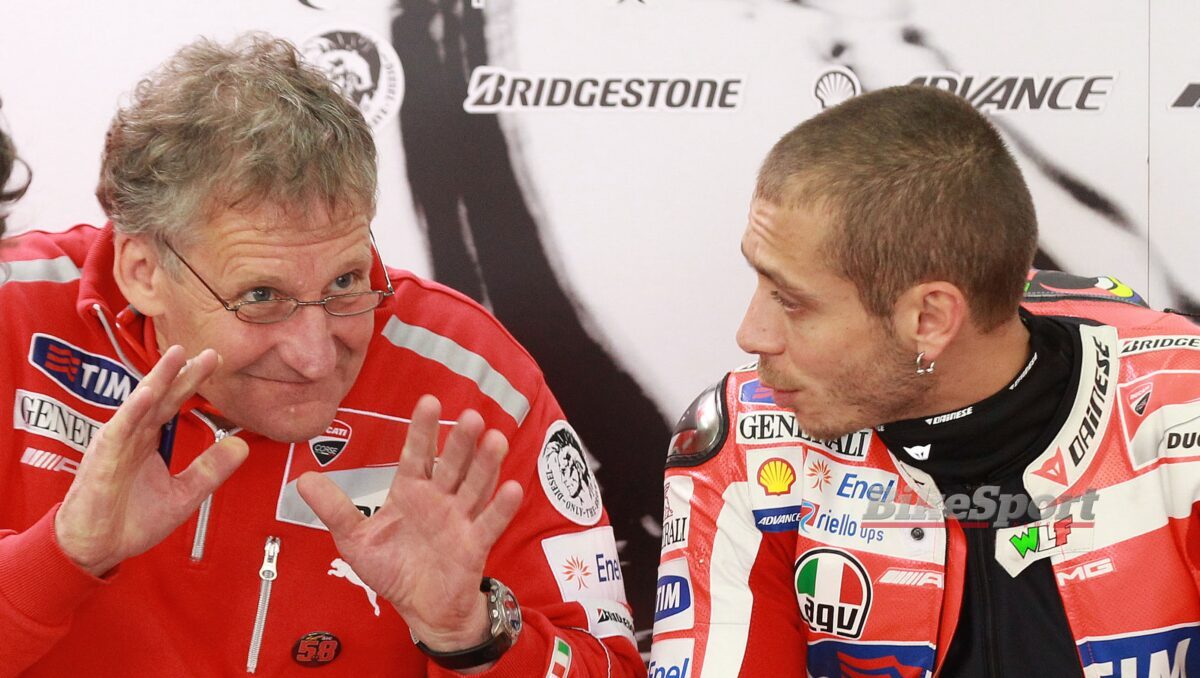 Valentino Rossi
Yamaha > Ducati (Part II)
When Ducati formally confirmed it would finally make the step from Superbike competition to join the MotoGP ranks, it took approximately four seconds for questions about Valentino Rossi joining it to start.
As two Italian icons adored from Milan to Sicily and back again, it was surely only a matter of time before they would come together in MotoGP. The Ducatisti finally got their wish when Rossi agreed terms with the Italian marque to join on a two-year deal in 2011 and 2012.
The stakes were certainly high, Rossi choosing heart over head this time by leaving the well-proven comfort zone of Yamaha for less assured surroundings at Ducati. Moreover, Rossi was replacing his arch-rival Casey Stoner and if Stoner could win on a Ducati, so could Rossi.
Alas, Rossi struggled to adapt to modestly competitive Ducati machinery, going on to ensure two seasons that weren't disastrous per se, just mostly disappointing in the end. Two years and just three podiums later, Rossi reversed back to Yamaha and those Ducati years were quietly forgotten.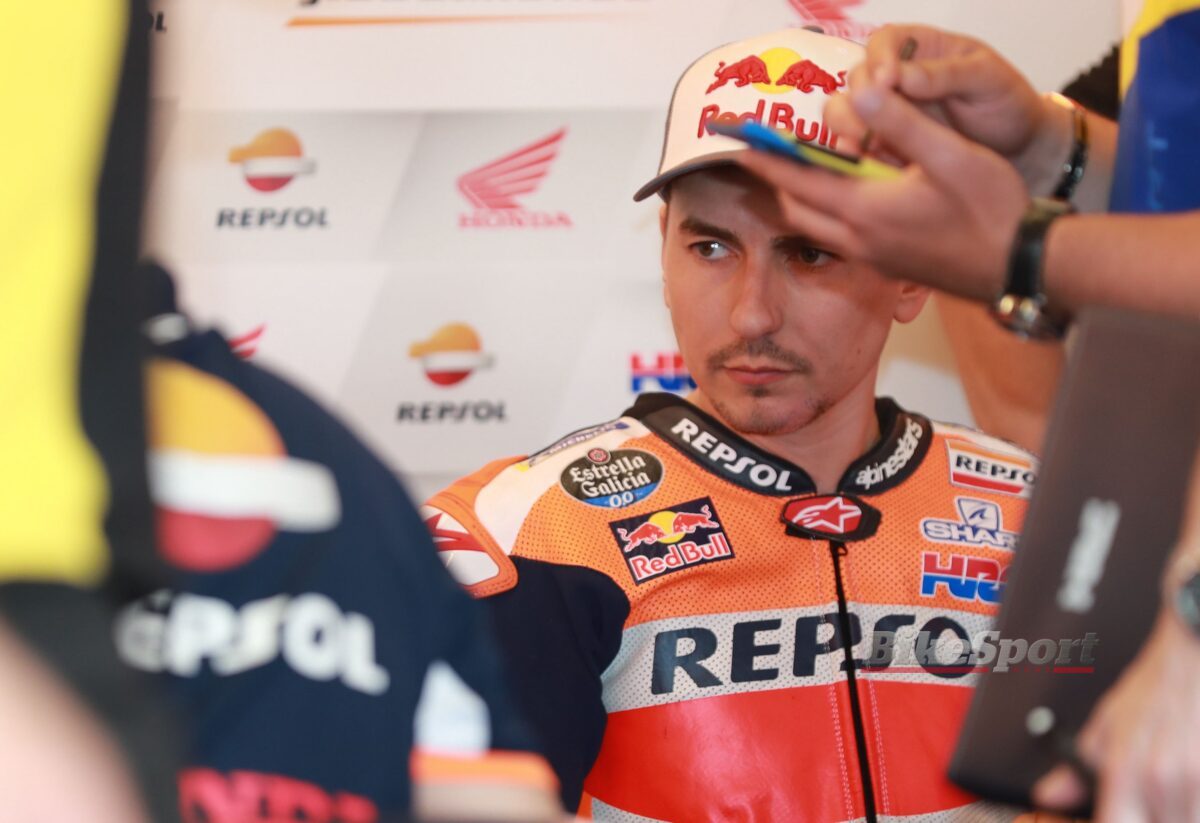 Jorge Lorenzo
Ducati > Honda
Though his achievements have tended to be suffocated by the greater affection afforded to his team-mate - and great rival - Valentino Rossi, there are many reasons why Jorge Lorenzo deserves to be ranked up there among the greatest of all time.
Of course, comparisons to Rossi are easy to make - thanks mostly to that famous 'wall' in the pit box - but Lorenzo won three MotoGP titles right under his rival's nose, while he also took on the Ducati challenge in 2017.
Just like Rossi, Cal Crutchlow and Marco Melandri before him though, Lorenzo had a hard time getting to grips with the Desmosedici, so much so he wanted out just a few races into the 2018 MotoGP season.
Ducati, on the other hand, were keen for Lorenzo to stay, more so when his form suddenly upturned with two wins on the bounce, only to find out he'd secretly done a deal with Honda to join from 2019.
Well, it seemed like a good idea at the time…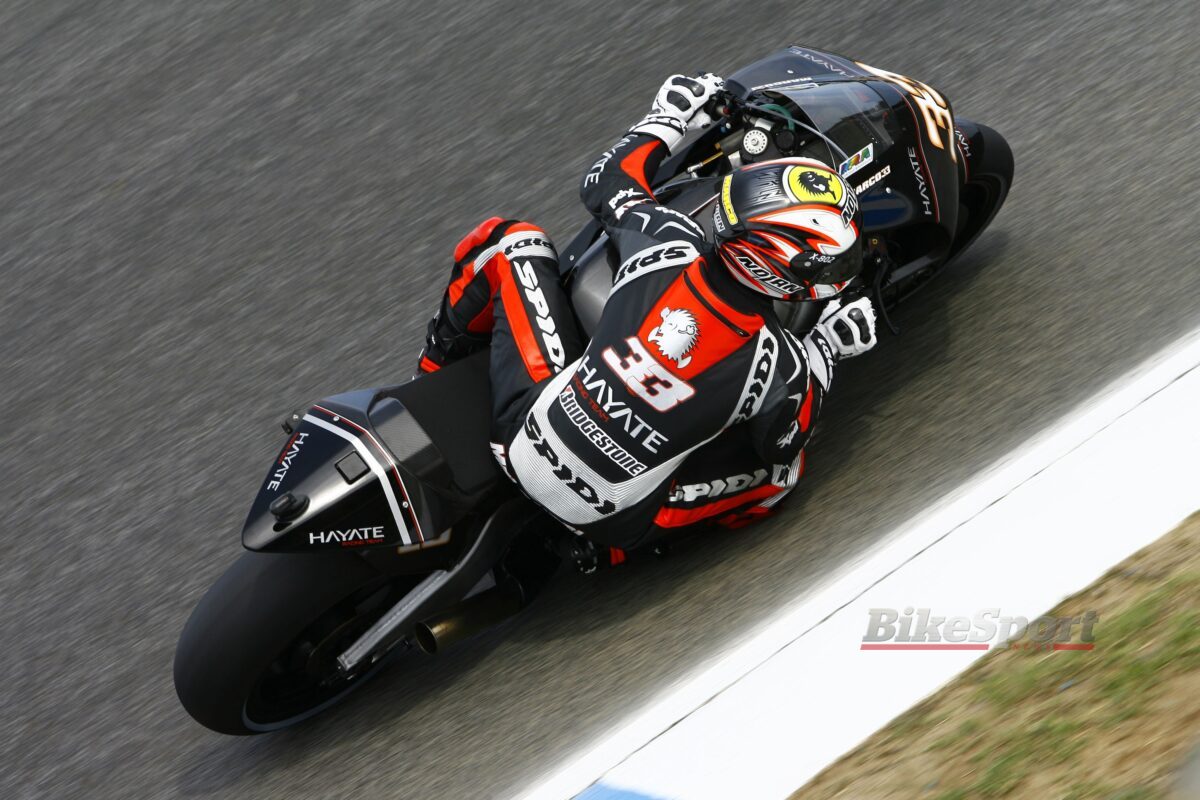 Marco Melandri
Ducati > Hayate/Kawasaki
Another case of 'what might have been', Marco Melandri's rising star status in MotoGP had already taken a sharp downturn during a disastrous single season spent with Ducati that yielded only three top ten results and a perma-grimace.
He wanted out and, fortunately, Ducati wanted rid too, so when Kawasaki came knocking to offer him a factory deal for 2009, it appeared things were back on the up.
That was until a global recession-wary Kawasaki very suddenly pulled the plug on its MotoGP programme only a few weeks later, leaving Melandri high, dry and unemployed.
Fortunately for him, the remnants of the Kawasaki MotoGP project were cobbled together into what became the Hayate Racing Team, with Melandri selected over John Hopkins (who had also been made redundant) to lead its effort.
With Kawasaki's exit coming so late that development on its latest ZX-RR had already been completed, the Japanese manufacturer was forced to watch what might have been as Melandri steered the resource-limited team to multiple top ten results.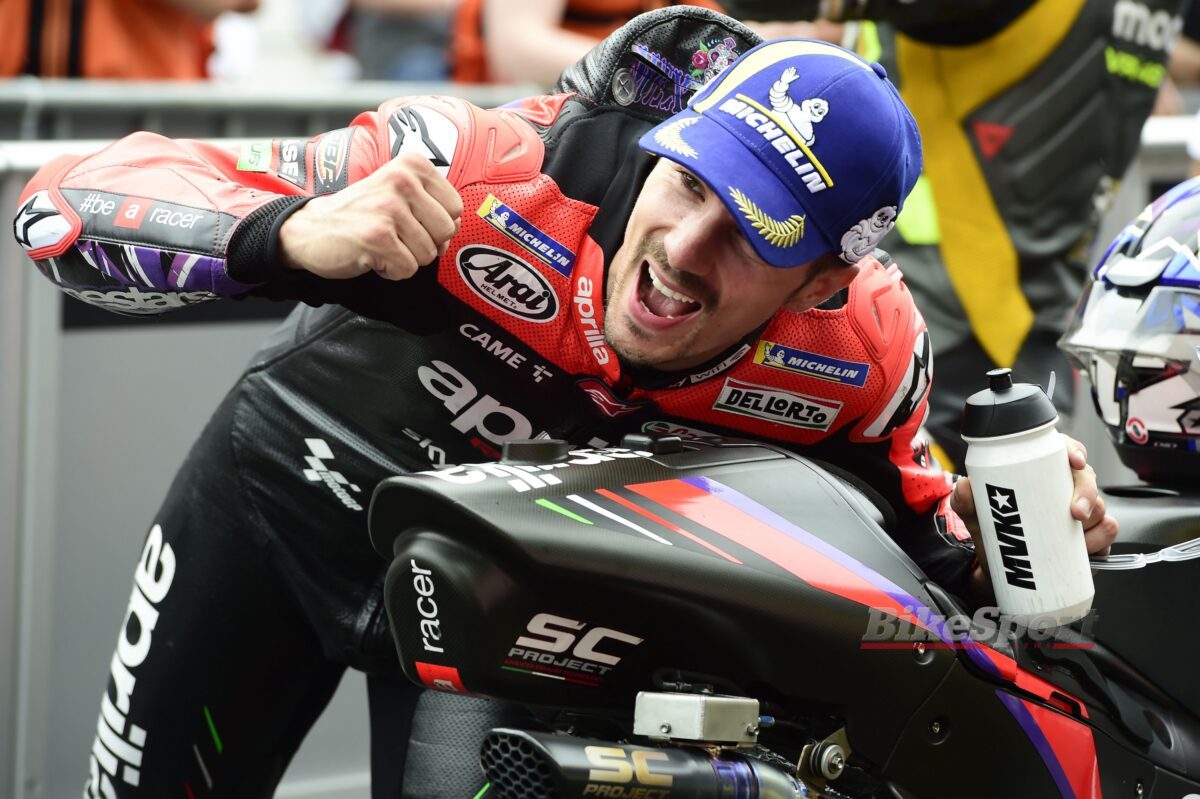 Maverick Vinales
Yamaha > Aprilia
Fate has a funny sense of humour sometimes. Take Maverick Vinales' switch from Yamaha to Aprilia, for instance.
If you had told Vinales at the start of the 2021 MotoGP season that being fired by Yamaha mid-way through the year before being picked up by Aprilia would be the best thing that could have happened to him, he'd have walked away before you'd had a chance to finish the sentence.
And yet, as one door closed - well, to be more accurate, as one door slammed shut after being fired out of it - another opened, Vinales being snapped up by Aprilia Racing shortly after he was fired by Yamaha 'deliberately' breaking his M1.
It wasn't a move many would have necessarily recommended a few months earlier, but come 2022 Aprilia's ascendency was well underway and it wouldn't be long before it soared past a Yamaha in decline in the form rankings.
Go on, Maverick, you can feel 'a bit' smug if you want to…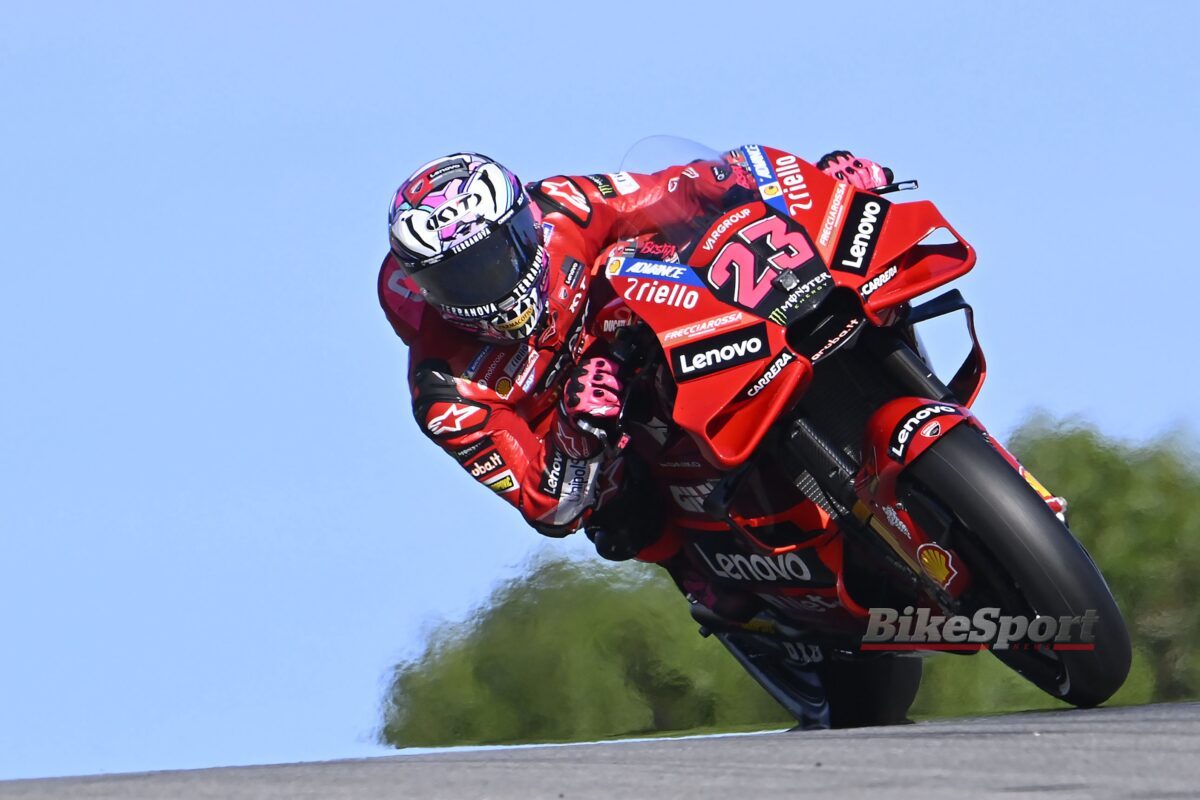 Enea Bastianini
Gresini Ducati > Ducati Corse
While the above entries in this ranking are moves centred around a high-profile rider changing manufacturers, what makes this one - Ducati signing Enea Bastianini - different, is that it came direct from the top of the team chain.
As one of - if not the - most sought after seat/s in MotoGP, speculation over who would partner Pecco Bagnaia in the factory Ducati Team for 2023 began way back in 2021. With Jack Miller struggling to sparkle alongside Bagnaia, Jorge Martin soon emerged as the hot favourite to succeed him, a status Ducati bosses didn't deny either... at least initially.
Then along came Bastianini, whose spotlight snatching victories at the start of his second season in MotoGP in 2022 set the tone for a stellar season that out-performed both expectations and Martin on the newer-spec Ducati.
It left Ducati with a tough decision to make, but while many expected the Italian outfit to stick to its 'next-in-line' hierarchy structure, it plumped for Bastianini over a rather upset Martin...