And just like that, the 2023 WorldSBK Championship will draw to a close this weekend with Jerez setting the stage for a final round in which several unfurling threads will be neatly tied in a bow come Sunday afternoon.
Chief among them is the overall 2023 WorldSBK Championship itself with Alvaro Bautista barely a whisker away from collecting his second consecutive title. But what does he need to get himself across the final finish line and what else is also up for grabs in the south of Spain this weekend?
Bautista vs Razgatlioglu: Do you believe in miracles?
It would be a disservice to Toprak Razgatlioglu to suggest that Bautista's 2023 WorldSBK title win is so odds-on that the trophy is just an 'S', 'T', 'A' away from being etched into it ahead of time… so we won't. Ahem.
But it would likely take some dabbling in the dark arts or a Tonya Harding-Nancy Kerrigan situation for Razgatlioglu to overhaul Bautista over the three rounds this weekend.
As it stands, there are 62 points maximum on the table this weekend… and Razgatlioglu will need every single one of them to overhaul Bautista, who already has 60 in hand to play with.
That means Razgatlioglu needs to win all three races just to do his bit and have a chance, but then needs to hope Bautista crashes, has technical issues, loses three cylinders, stops for a wee mid-race and/or oversleeps on each occasion to haul himself back into contention.
We're no Mystic Meg, but we're going to stick our necks out here and suggest this literally is Bautista's title to lose since a 14th place finish in Race 1 would be enough. If he doesn't, I'll eat Storm Stacey's top hat… and possibly Storm Stacey himself.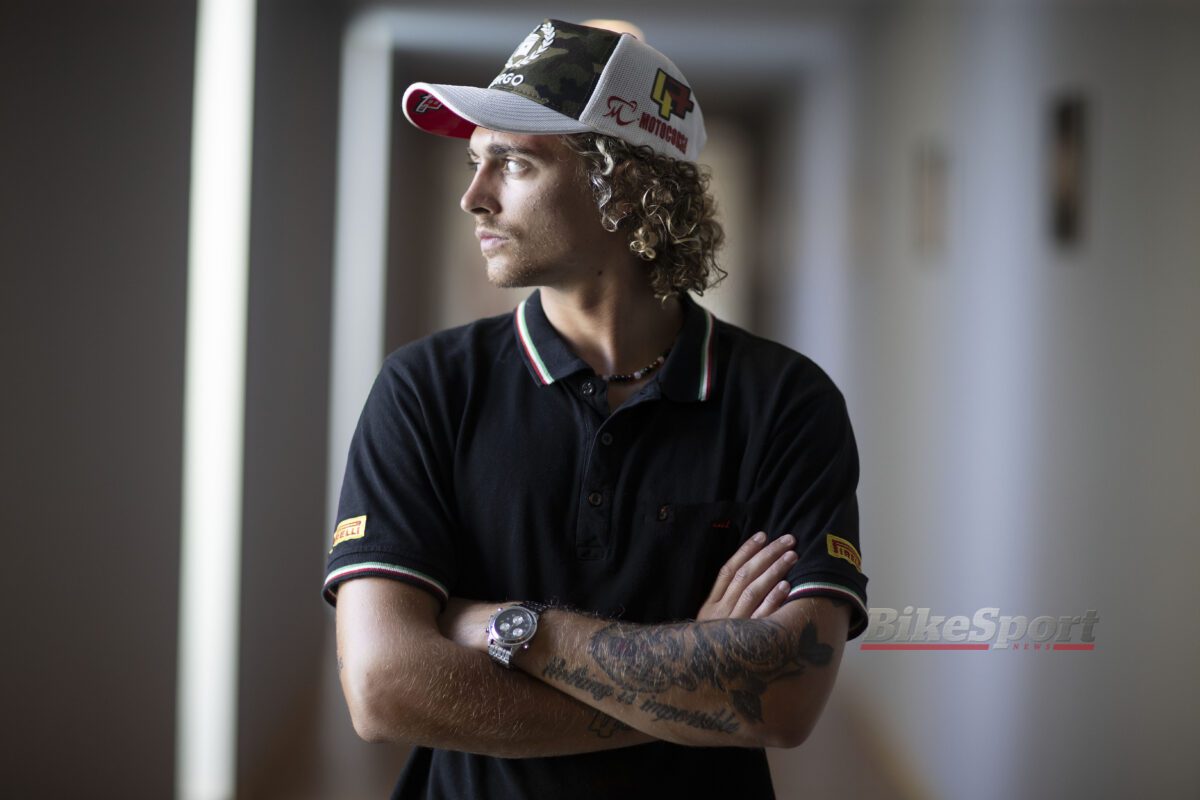 Bassani vs Rinaldi vs Petrucci: A private grudge match
While the battle for fifth place in the standings doesn't normally warrant all that much interest, on this occasion there is certainly a dynamic to appreciate in WorldSBK this year.
For one it involves three Italians on Ducati machinery, but even before you consider the patriotic and internal brags such a feat would result in, there is more than a little bit of a grudge between Axel Bassani, Michael Ruben Rinaldi and Danilo Petrucci.
Bassani is currently in the riders' seat, 11 points clear of Rinaldi, while Petrucci is an outside bet some 39 points adrift.
Of the trio, Bassani is the David to the relative Goliaths around him, the plucky privateer having punched well above his weight once again to take the Motocorsa Ducati to places it has no right in being. They haven't yet taken him to victory, but having scored well in 27 of the 30 races contested so far, his metronomic consistency deserves applause.
Rinaldi has been closing on him in recent rounds though, the outgoing factory Aruba.it Ducati rider a race winner again at Aragon to close right up.
The pair engaged in a fierce rivalry earlier on in the year - spurred on by a clash at Catalunya - when they thought it was a head-to-head between them for a seat at Ducati's full works table, only for it to choose Nicolo Bulega over them anyway. Still, privateer beating factory isn't the best look, so expect to see Rinaldi going all out at Jerez.
As for Petrucci, Barni is supposed to be the 'premier' satellite Ducati team and it's not becoming for an ex-MotoGP rider to not be further up the order, but he'll need a lot to go his way in Jerez though.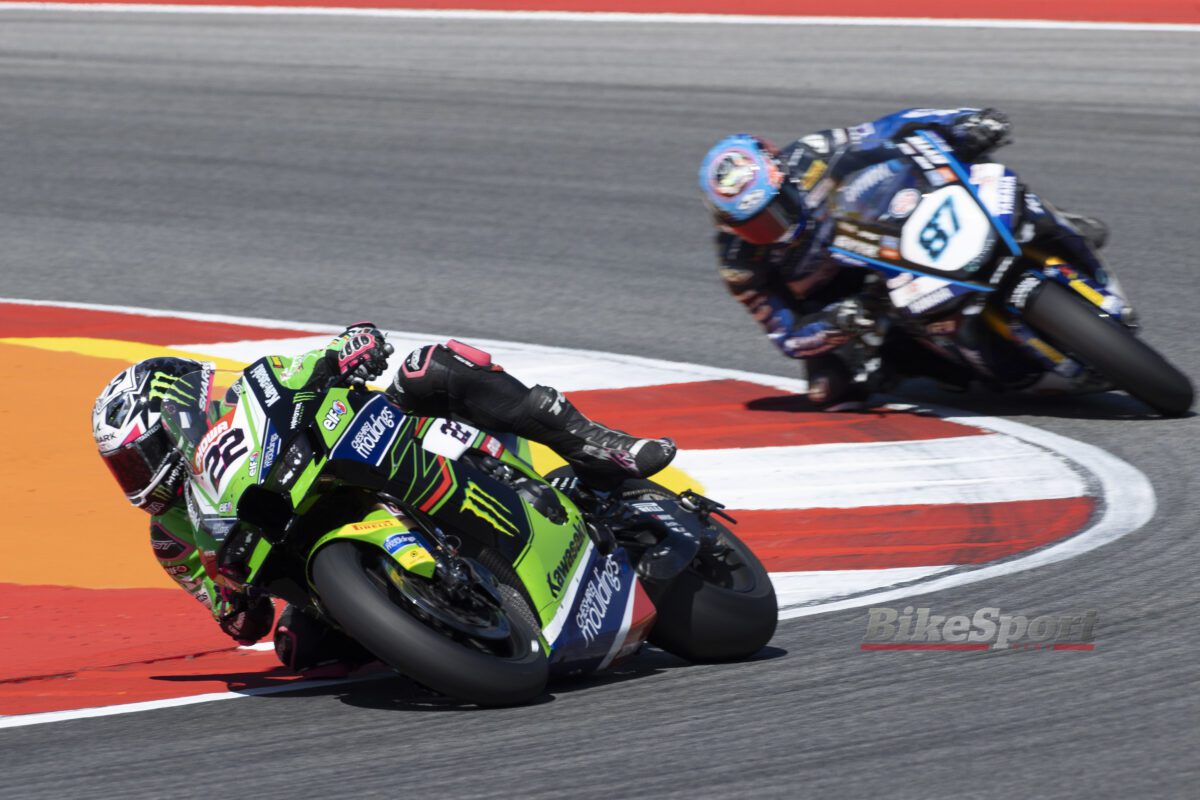 Magic 8
They aren't battling for the overall title, alas, but there should be some fun and games in the mid-field this weekend to decide the order between six riders all within striking distance of one another between eighth and 13th in the standings.
Just five points covers a current respective order of Xavi Vierge, Alex Lowes, Remy Gardner, Dominique Aegerter, Iker Lecuona and Garrett Gerloff, meaning there is a good chance of someone sliding right back or leaping right up the overall standings come the end of the weekend.
Better still, of the sextet it is the latter of these riders - Garrett Gerloff - that comes to Jerez in the best form having shone at Magny-Cours and Portimao to haul himself right into the thick of the action.
The American has come from a long way back on the Bonovo BMW M 1000 RR too, so if he maintains a similar course in Jerez this weekend, then a much desired top eight final result is definitely in the offing.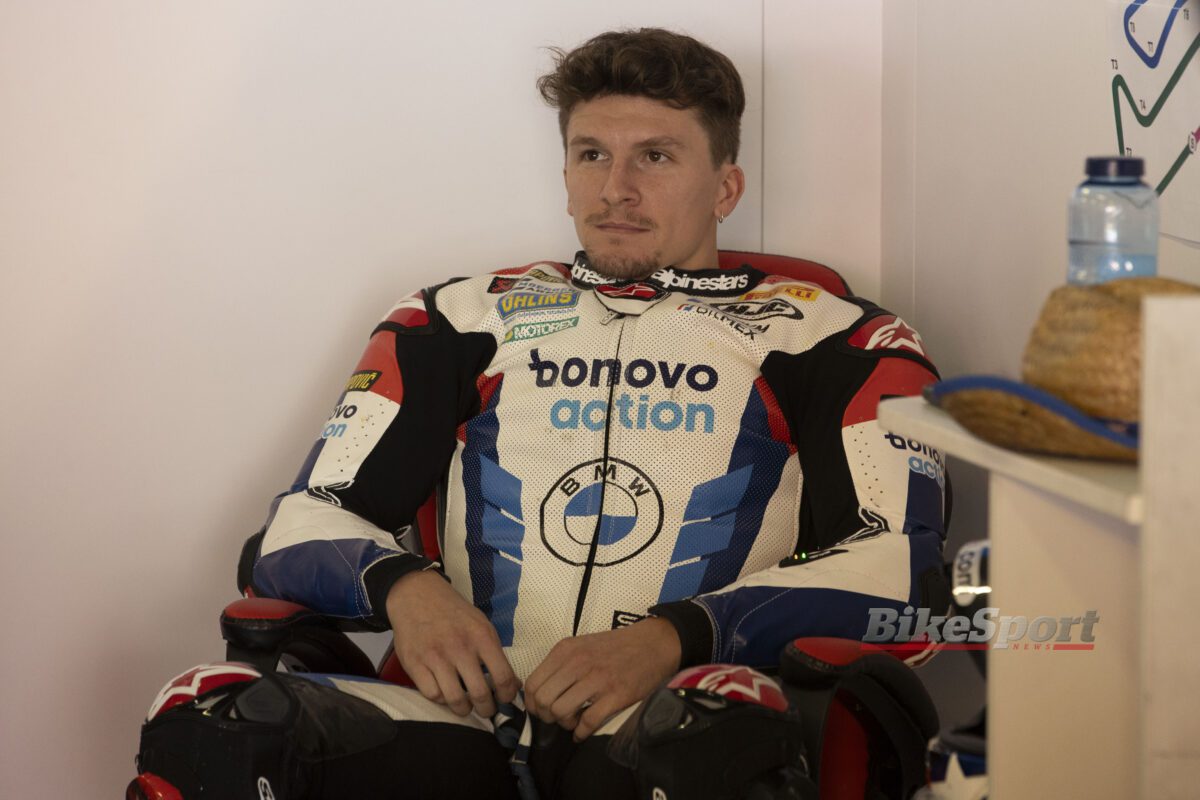 Internal bragging rights
Speaking of Gerloff, his recent sparky efforts have also put him within touching distance of earning 'top rider' status within the BMW fold.
No mean feat for a rider on satellite machinery and having the likes of Scott Redding, Michael van der Mark and Loris Baz within his own garage, this is also Gerloff first season on the M 1000 RR, a machine that has flummoxed some of the best in recent years.
It's not a done deal as yet but he has a 17 point advantage over Redding, currently 14th overall.
As for the other major manufacturers, while it's certain which riders will be #1 at Ducati, Yamaha and Kawasaki, there is still an internal struggle at Honda with Vierge and Lecuona split by just four points heading to their home event.