Several high profile riders have emerged in the frame to replace Marc Marquez at Honda for the 2024 MotoGP season with the likes of Miguel Oliveira and Maverick Vinales refusing to rule out the possibility of a shock switch.
Ahead of the Indonesian MotoGP, it was confirmed that Marquez would switch allegiance to Ducati in 2024 by joining his brother Alex in the satellite Gresini Racing team.
Ending an 11-year tenure with the Japanese manufacturer, it comes despite him having a year left to run on his contract. Indeed, it's a late season call that leaves Honda with fairly limited available options to fill his seat, either at the factory Repsol team or the sister LCR squad.
So who is in contention?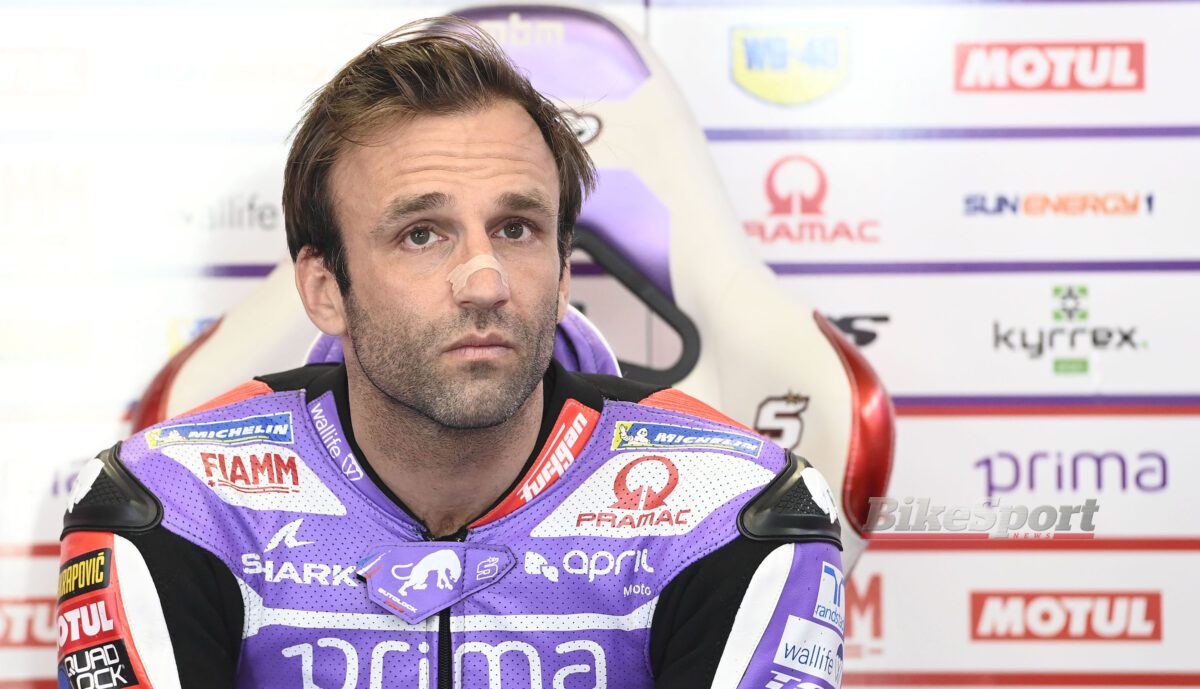 An upgrade for Johann Zarco?
While it wouldn't necessarily solve Honda's issues entirely, promoting Johann Zarco into the Repsol Honda seat would seem the most logical move on paper.
The Frenchman has already agreed a contract with Honda for the next two seasons after making the call to take a jump to LCR Honda before he was potentially pushed by Ducati last month.
A deal that has already raised eyebrows in that Zarco - despite his lack of race-winning silverware in MotoGP - has ceded his competitive Pramac seat for a spot on a less competitive machine in satellite trim, he would nonetheless make an appropriate successor for Marquez on the Repsol bike.
However, LCR is understood to be fighting hard for its incoming man and isn't keen on the idea that it could be forced to lose Zarco before he arrives.
From Honda's perspective, there is also the risk that promoting Zarco would hamper its chances of hiring a high-profile name if it's not a full factory Repsol HRC seat on the table.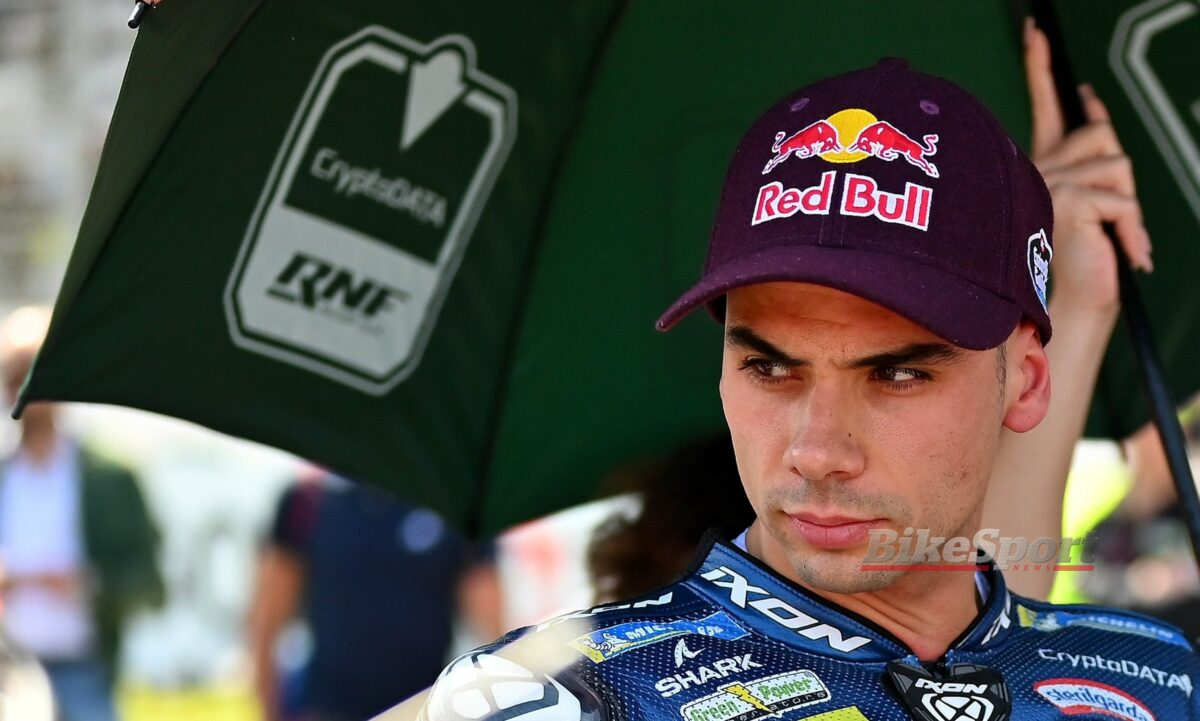 What's in a contract?
It's a measure of the respect Honda has for Marquez that it has allowed him to walk away from his contract early, particularly at this late stage in the season when the pool of available riders to succeed him is rather shallow.
However, as the case of Marquez and former team-mate Pol Espargaro - who earlier this week was confirmed to be losing his GasGas Tech3 ride despite having a deal in place - it seems contracts are there to be negotiated out of.
As a result, it hasn't stopped the rumour mill from picking up pace in Lombok this weekend with a handful of interesting names being touted for a shock switch.
Chief among them is Miguel Oliveira, who might be considered a fairly easy target on account of his current deal with the satellite RNF Racing team.
When asked by reporters about the prospect of an approach from Repsol Honda, Oliveira - a four-time MotoGP race winner and former KTM Factory rider - stuck to the party line regarding his deal with RNF Racing and Aprilia, even if he didn't entirely rule it out.
"It's true that it's a pleasure to be considered by another manufacturer... as big as Honda, especially when there's a factory seat to offer - that's it," he said, according to Crash.net
"There is nothing on the table yet, there is just an approach. But nothing concrete."
He also took the time to reflect on the current situation over contracts that appear less iron-clad than they might seem.
"I think this season we have seen a lot of unprecedented things. We've seen riders put at home with contracts. I've seen riders breaking contracts and going to other places. So anything is possible."
Another rider also being touted is Maverick Vinales, though the Spaniard maintains he is committed to Aprilia at this time.
"At this moment I don't hear nothing, but it's always good to be open, to listen and to understand. My [commitment] right now is 100% with Aprilia."
Elsewhere, amid all of the hubbub over Marquez's deal with Gresini Racing, his arrival means an exit for Fabio di Giannantonio after two seasons with the Italian team.
Though the Moto2 race winner has largely struggled to match the results of his Ducati counterparts in that time, he has proven a steadfast points' scorer, picking up six top ten results so far this season, and is - for now - a free agent.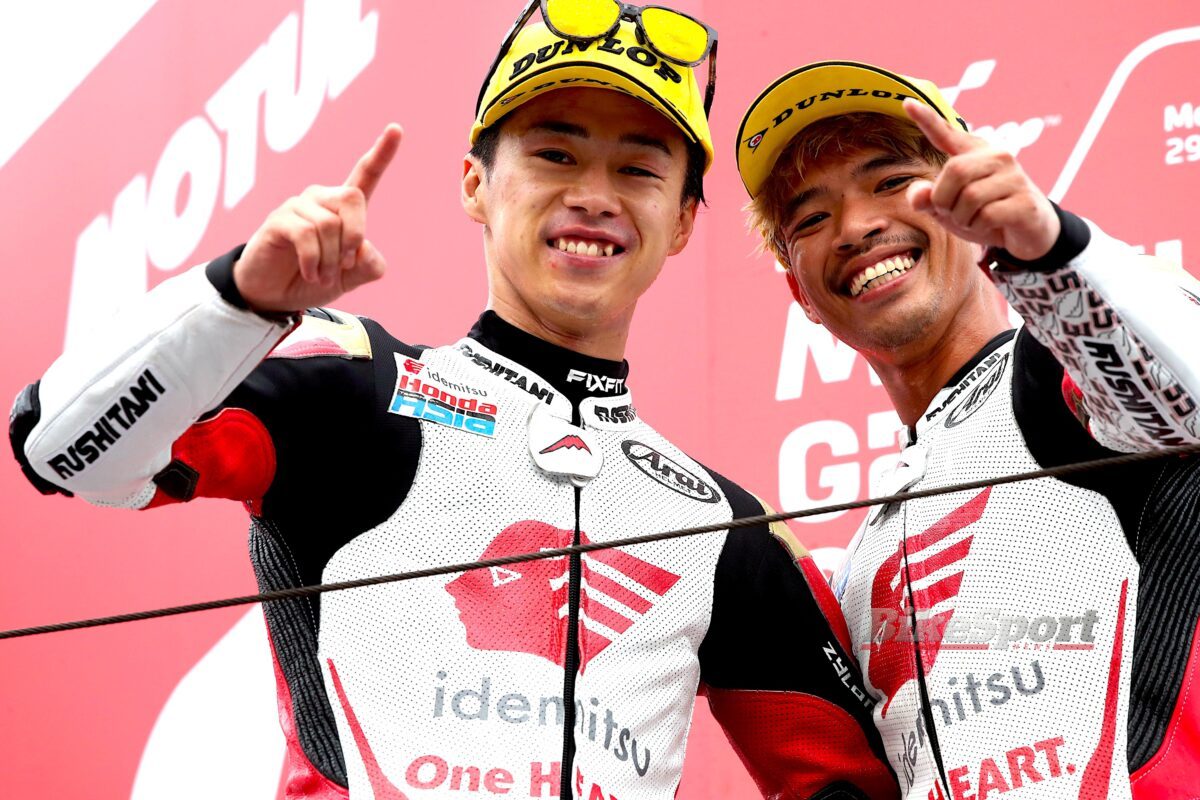 MotoGP rookies and returnees
While confirmation of Marquez's departure has given licence for the media to broaden the net of potential successors at Honda, prior to the news it had appeared all-but-certain that Iker Lecuona would be the one to ultimately take over.
The Spaniard spent two seasons in MotoGP with Tech3 KTM before joining the Honda stable in Team HRC's WorldSBK effort. Having stepped in on several occasions this year already to deputise for Honda's litany of injured riders, Lecuona represents a seamless option for the manufacturer.
What complicates matters, however, is whether HRC can persuade LCR to release Zarco to fill the Repsol seat, thus opening up the satellite seat for Lecuona. Indeed, while he retains a good reputation for his feedback and development skills, it seems unlikely Lecuona is being primed for a full factory Repsol ride.
The same issue applies to any rookies Honda might look to promote, most notably its Honda Team Asia Moto2 race winners Ai Ogura and Somkiat Chantra.
Indeed, Ogura seemed certain to be on course to replace Takaaki Nakagami on the LCR Honda around 18 months ago as he diced it out for the 2022 Moto2 title. However, after Honda reasoned his inexperience would be a detriment to both it and Ogura on a Honda RC213V struggling for competitiveness, it elected to defer his promotion for another year.
Since then, however, a pre-season injury set Ogura back for much of the 2023 season and though his form has started to improve in recent events, momentum behind selecting him has slowed. Moreover, he is set to leave the Honda Team Asia fold - but retain Honda backing - for 2024 by accepting a move to MT Helmets - MSi.
On the other side of the garage, Chantra gave a superb account of himself with a dominant performance in the most recent Japanese MotoGP. His second win in Moto2, while there is an argument for a promotion on account of his very valuable Thai passport, a lack of consistency through the year makes him a big outsider for a MotoGP ride next year.