There remain a few seats on the MotoGP grid to claim for 2024 though as it stands it appears there will be just the one fresh face lining up alongside 21 more established rivals when the season opener rolls around next March.
While it remains to be see where Pedro Acosta will slot into the KTM line-up, this week's confirmation that both Tony Arbolino and Jake Dixon will stick with Moto2 next season means the flow of talent reaching the heady heights of MotoGP is slowing to something of a trickle.
Indeed, after five rookies debuted in 2022, just the one - Augusto Fernandez - debuted this season…
Whether it's a case of teams playing it safe or because they feel they have the best at their disposal already, it means those rising the ranks might need to work even harder to break through into the top flight.
So which up-and-comers are capable of that…? Ignoring the undisputed talents of Arbolino and Dixon, who else in Moto2 and Moto3 does BSN think will be going wheel-to-wheel with the likes of Pecco Bagnaia, Brad Binder and Marc Marquez in the near future?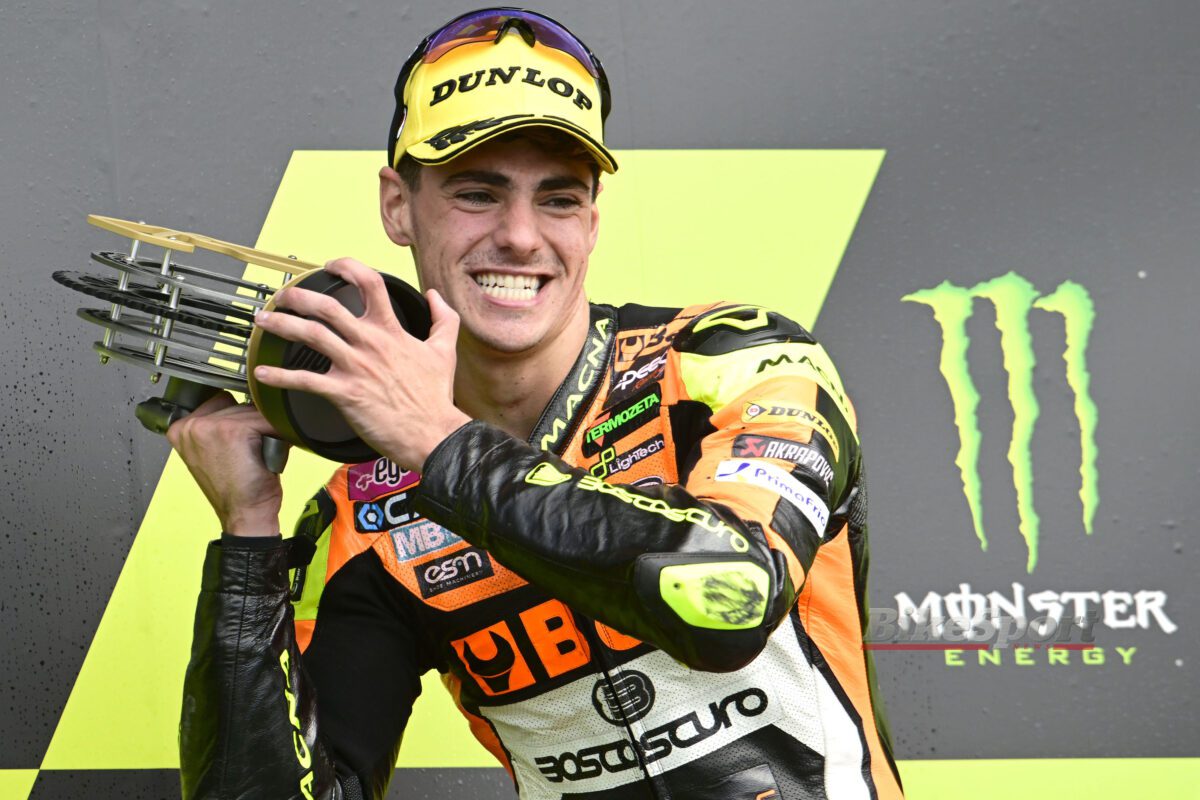 Fermin Alderguer
18-years old, Spain
While whizzkid Acosta has been gobbling up the lion's share of the publicity for his rapid rise through the Grand Prix ranks at such a young age, he isn't the only teenager making a name for himself in Moto2 right now.
Step forward Fermin Aldeguer, who is already a race-winner in Moto2 despite - at 18-years old - there is only one rider younger than he is.
A savvy signing by the SpeedUp team, though the attention has been on his team-mate Alonso Lopez this year, Alderguer is beginning to match him week-in, week-out in what is his second season at Moto2 level.
Having made the conventional step from MotoE, where he turned heads with a series of strong results despite having only just turned 16 when the season started, he'd go on to claim his maiden Moto2 pole position at the same age a year later in Argentina. He was in contention for victory but for getting caught up in a rival's crash ahead, forcing him to wait until this year's Silverstone round to click that off.
Still only 18 and inside the overall top eight after ten rounds, Alderguer is on a fast track to MotoGP via a likely title bid next year.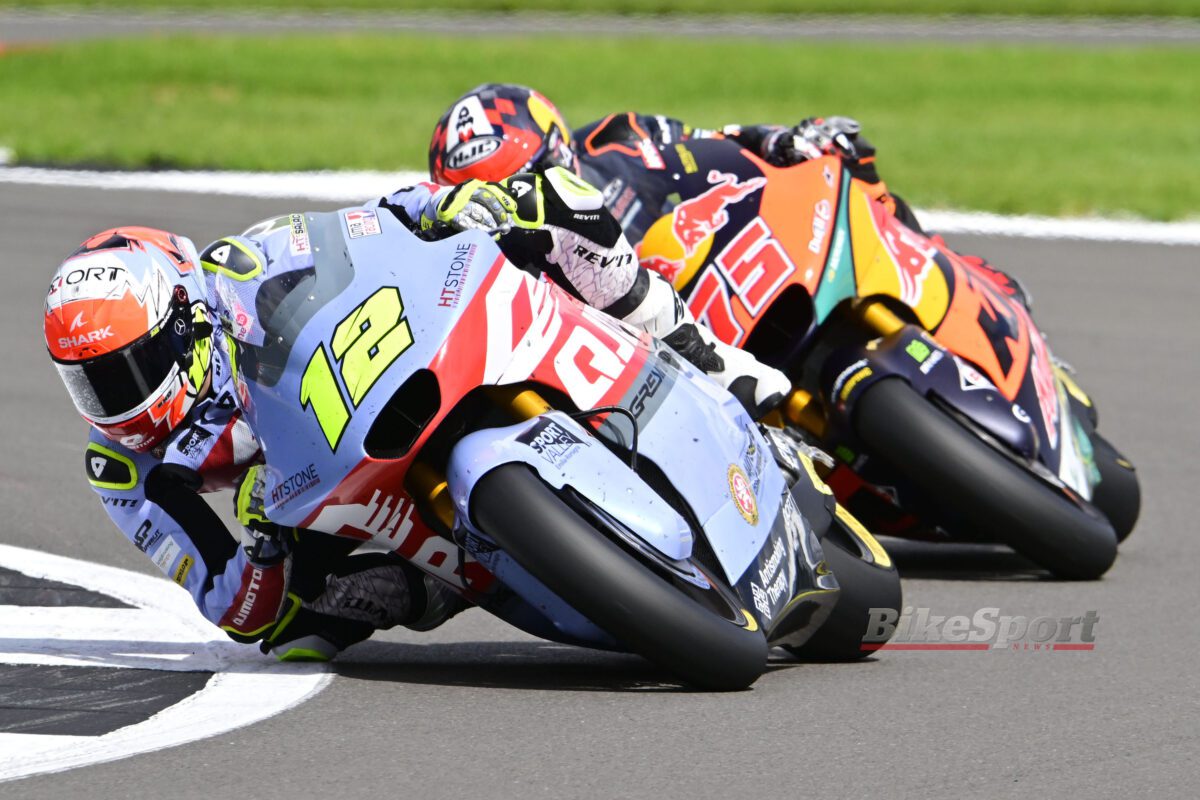 Filip Salac
21-year old, Czechia
Arguably the surprise package of the Moto2 season so far, Filip Salac may not have made a huge impression in Moto3 or during his first season of Moto2, but the Czech youngster has transformed into a regular front runner with Gresini Racing this year.
Spurred on by a surprise maiden podium in Thailand last year - a race he'd have won if officials had red flagged only a few seconds earlier having only just been overtaken in treacherous conditions - Salac has nonetheless carried the momentum through to 2023, scoring a series of top ten results and front row starts, including a run to second at Le Mans.
If he does make it to MotoGP, many will no doubt hope it inspires a return to the much-missed Masaryk Circuit in Brno.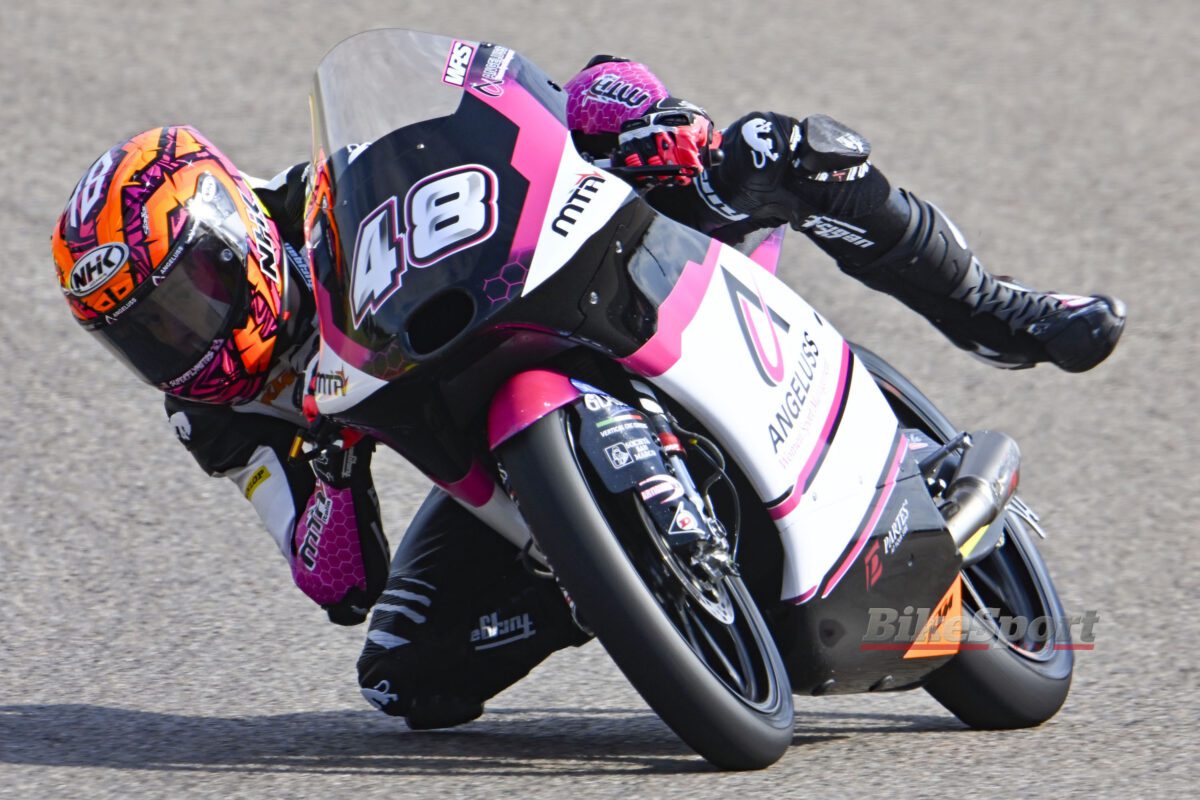 Ivan Ortola
19-years old, Spain
In a series where race wins are decided by mere thousandths of a second, it's hard to pick out exactly which riders will ultimately make it from such an evenly-matched series.
And yet, a couple of those race wins truly stand out as something really rather special, enough to suggest there is a lot more to come. One of these belongs to Ivan Ortola.
The 19-year old stole the show during the Grand Prix of The Americas earlier this year when, after almost buck-buck-Buckaroo'ing off his bike and down to last place at Turn 2 on lap one, he scythed his way back through the order to get into the lead group, before dodging the carnage around him to take the flag triumphantly.
A second win of the season followed at Jerez next time out and while iffy qualifying performances have hampered his title aspirations, he arguably showcases the most impressive pace over a race distance in the class.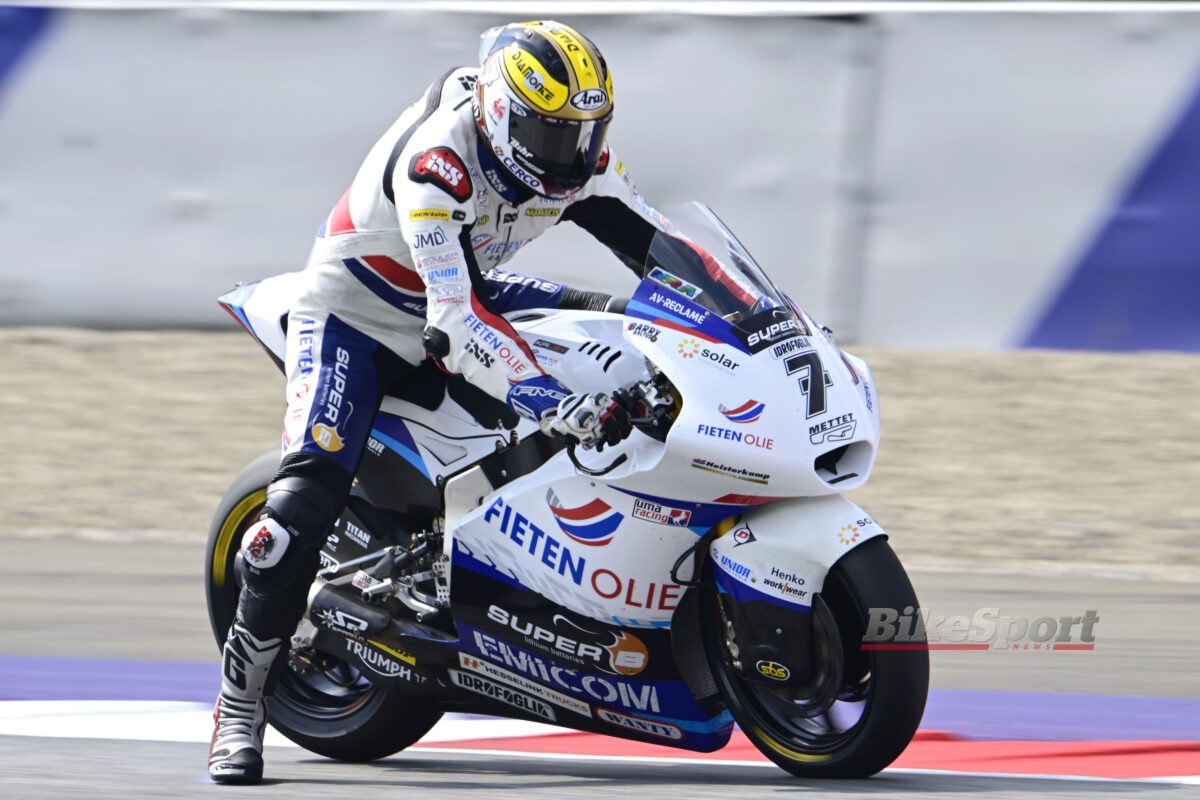 Barry Baltus
19-years old, Belgium
If you have been following Grand Prix racing for a while then it may feel like you've been seeing Barry Baltus' name for a long time now. And yet, while this is indeed his third season of Moto2, the Belgian is still only 19-years old.
A measure of just how young he was when he made his Moto3 - and Grand Prix stage - debut in 2020, Baltus even started the season a little late because he hadn't reach the minimum 16-years of age.
It has not been an easy path in hugely competitive surroundings for Baltus, but after a solid 2022 campaign racking up points he has broken through with some impressive bursts of speed on the RW Racing Kalex.
While a podium challenge at COTA was spoiled by a crash, Baltus has since peaked with a run to the top six at Silverstone.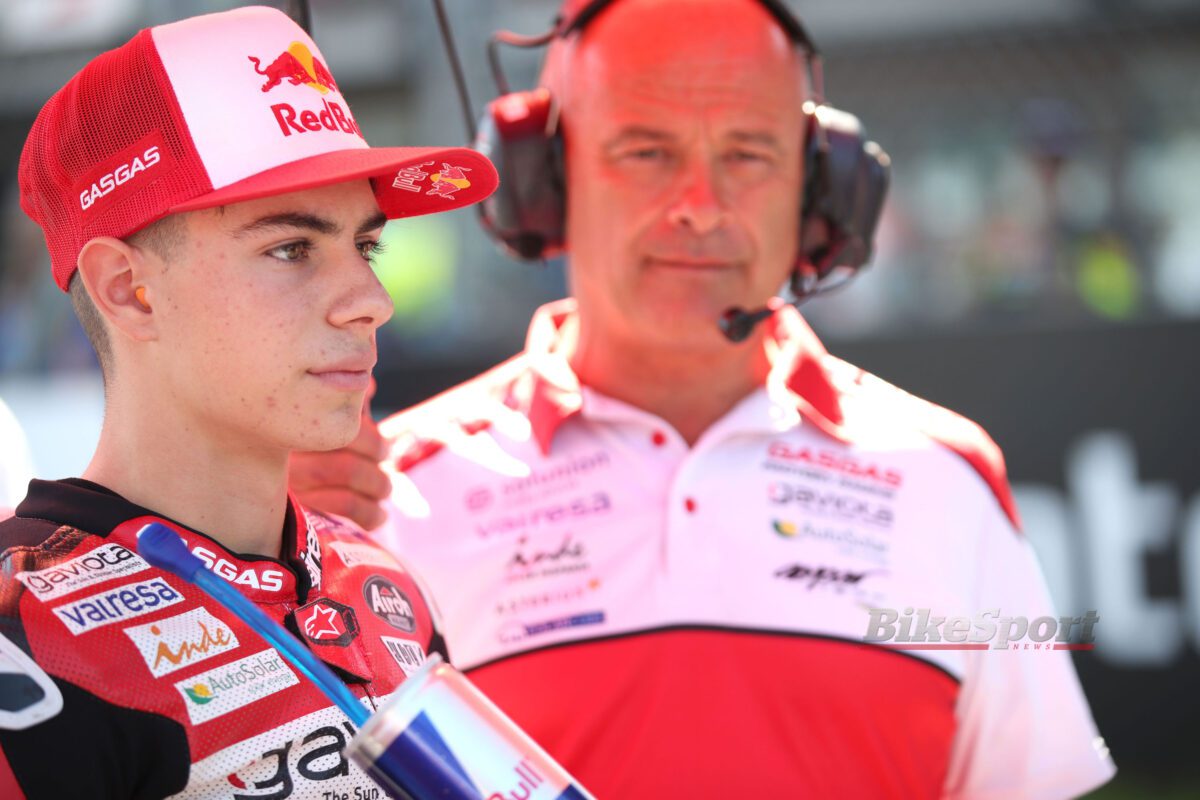 David Alonso
17-years old, Colombia
We mentioned two standout wins in Moto3 so far this year earlier on - one belongs to Ortola in the USA, the other came from David Alonso at Silverstone.
Alonso's back-to-front charge on the GasGas Aspar bike bears some resemblance to that of Ortola's, but what sets Alonso apart is that it was a mature, level-headed performance from a rider in his rookie season.
Acosta notwithstanding, it's difficult for rookies to get the hang of the elbows-out, drafting style of Moto3 competition so quickly but Alonso has been gaining confidence with every outing, earning him status as the primary standout of all the newcomers in 2023.
Evidently very talented, it doesn't hurt that the Colombian could be the key to getting South America to fall in love with MotoGP all over again.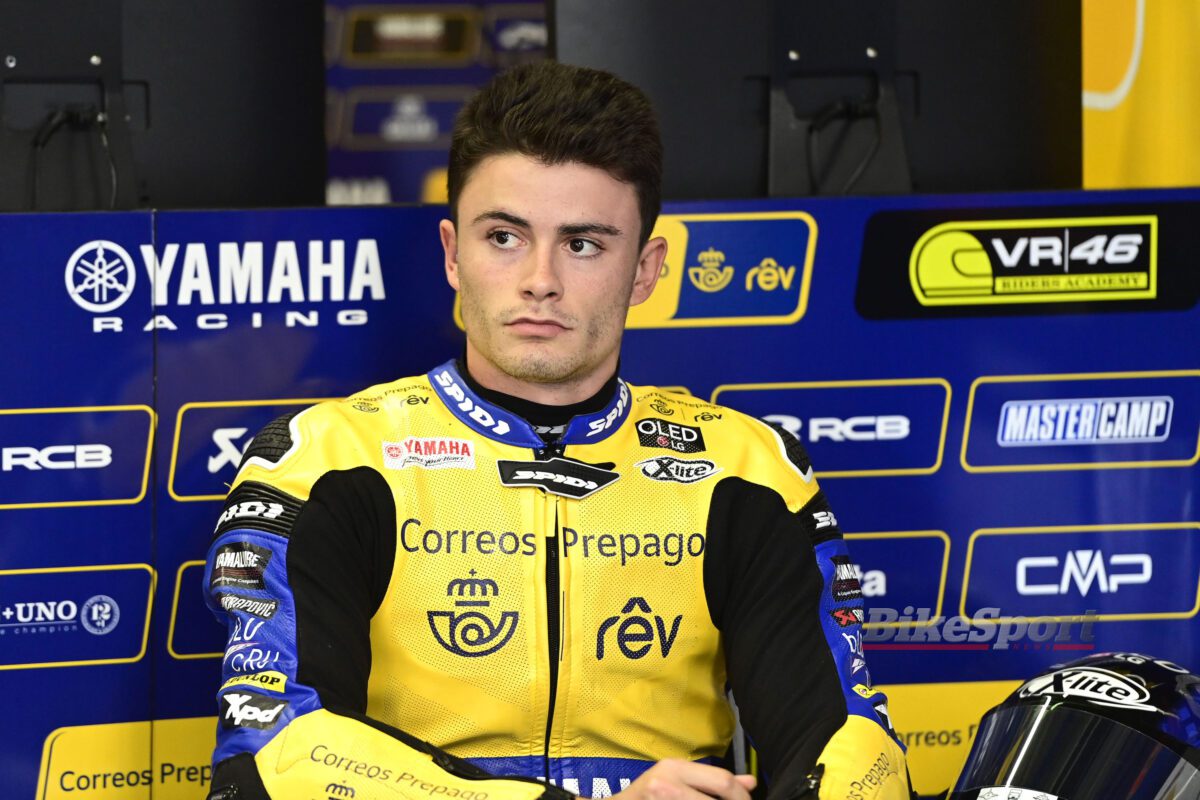 Manuel Gonzalez
21-year old, Spain
While there are riders in Moto2 that have made the direct - and often painful transition - from Superbikes or eschewed Moto3 in favour of a route via European Moto2, Manuel Gonzalez is unique for having traversed a path of WorldSSP 300 and WorldSSP to reach the intermediate class.
Also notable for being the first non-Italian rider to be inducted into Valentino Rossi's VR46 Rider Academy, Gonzalez has nonetheless enjoyed a relatively seamless transition to Moto2.
After amassing four top six results in his maiden season, there is the feeling that Gonzalez - riding the Yamaha-backed Correos Prepago machine - is on the cusp of breaking through as a victory contender.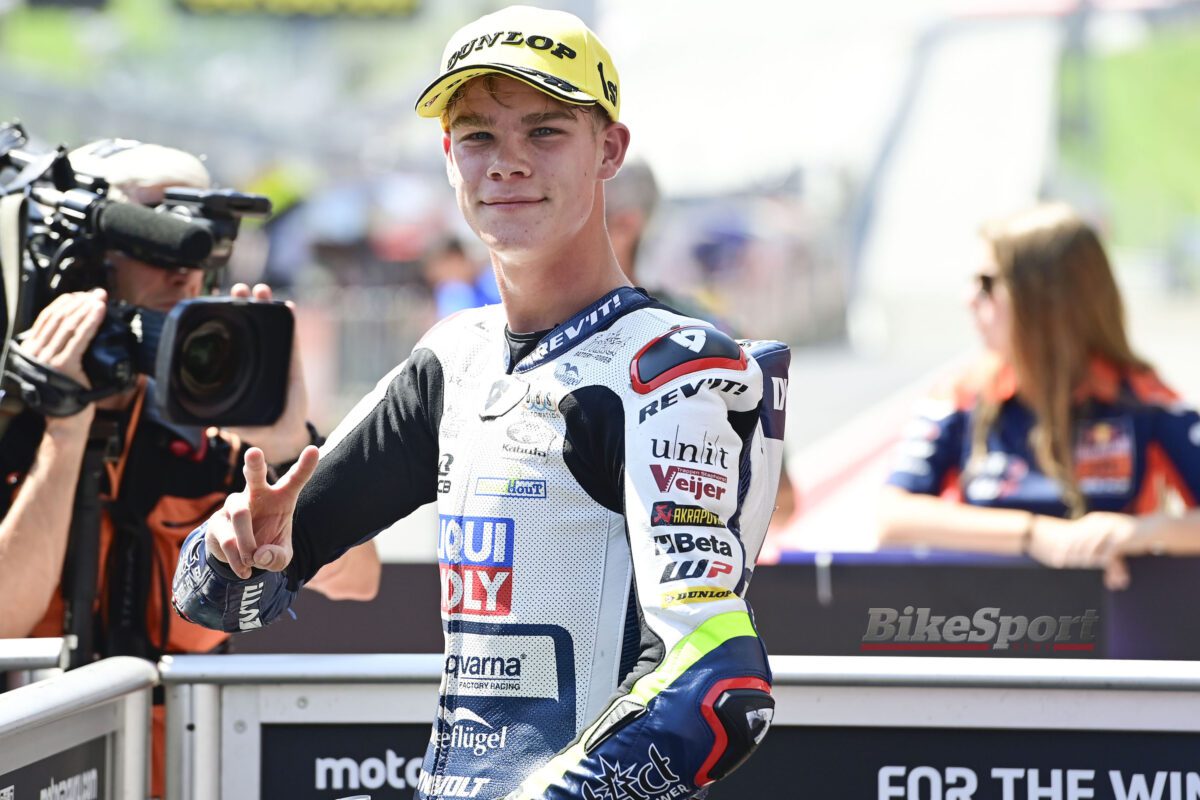 Colin Veijer
18-year old, Netherlands
Another rookie to stand out during the first half of the Moto3 season, Colin Veijer has overcome a nervy start to life in the entry-level series to break through in recent rounds.
Starting with a run to the top six at Mugello, he'd go on to claim a front row start at the Sachsenring, battle for victory at Silverstone and qualify on pole position in Spielberg.
Notable for having taken the fight to the mighty contingent of local would-be stars on the Spanish domestic scene, Veijer looks like the Netherlands most exciting Grand Prix prospect for decades.