Marc Marquez has offered his first words since the confirmation he will bring his long-term partnership with Honda to an end upon the conclusion of the 2023 MotoGP World Championship season.
The 30-year old announced this week that he will depart Honda after 11 seasons competing in MotoGP with the Japanese powerhouse in favour of a much rumoured switch to Ducati, where he is expected to join forces with his brother Alex Marquez at Gresini Ducati.
Reacting to the news on his social media, Marquez described his partnership with Honda as a 'unique and unrepeatable relationship' [click to view on Instagram]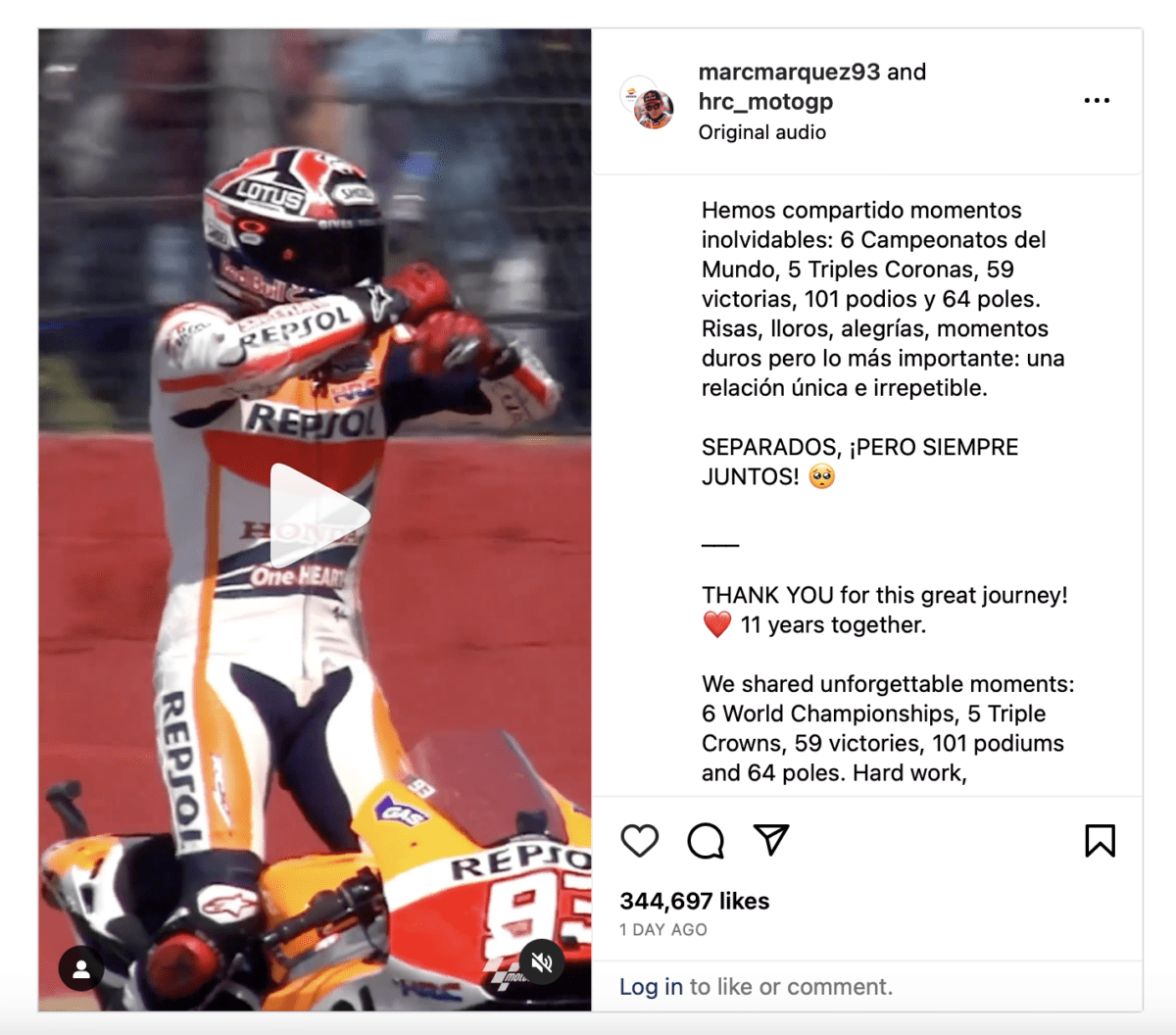 "We have shared unforgettable moments: 6 World Championships, 5 Triple Crowns, 59 victories, 101 podiums and 64 pole positions.
"Laughter, tears, joy, hard moments but most importantly: a unique and unrepeatable relationship. Separate, but always together."
Not only one of the sport's longest partnerships, it's also one of its most successful. Indeed, Marquez has raced in Repsol Honda orange and white since his premier class debut in 2013, whereby he'd go on to make history by becoming the first rookie to achieve the title in his maiden season.
However, it is a relationship that stretches beyond MotoGP, Marquez having been taken under Repsol and Red Bull's wing upon starting out in the grand prix ranks in the 125cc class before racing under the stewardship of 1999 125GP World Champion Emilio Alzamora in the Team CatalunyaCaixa Repsol Moto2 outfit.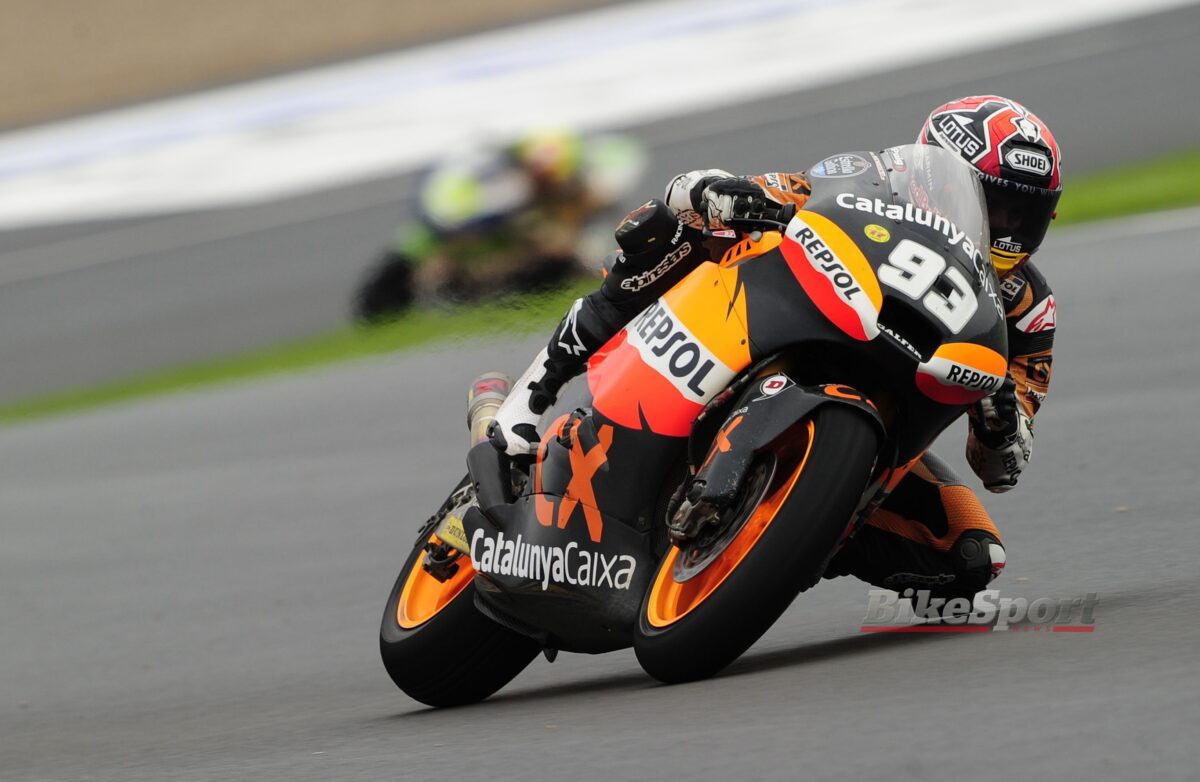 Winning the respective 125 and Moto2 titles in 2010 and 2012, they primed Marquez for a direct move into MotoGP with Honda, albeit only following a rule tweak that would allow rookies to race for a factory-backed team in their rookie campaigns.
Capitalising on this, Marquez was a winner in only his second MotoGP outing in Texas, with five more victories taking him all the way to a historic title.
And so began the era of Marc Marquez with five more MotoGP titles following over the next six seasons, a dominant spell that included him winning ten successive grands prix from the start of the 2014 MotoGP season and an almost blemish-free campaign in 2019 during which he finished no lower than second in 18 grands prix with just the one DNF.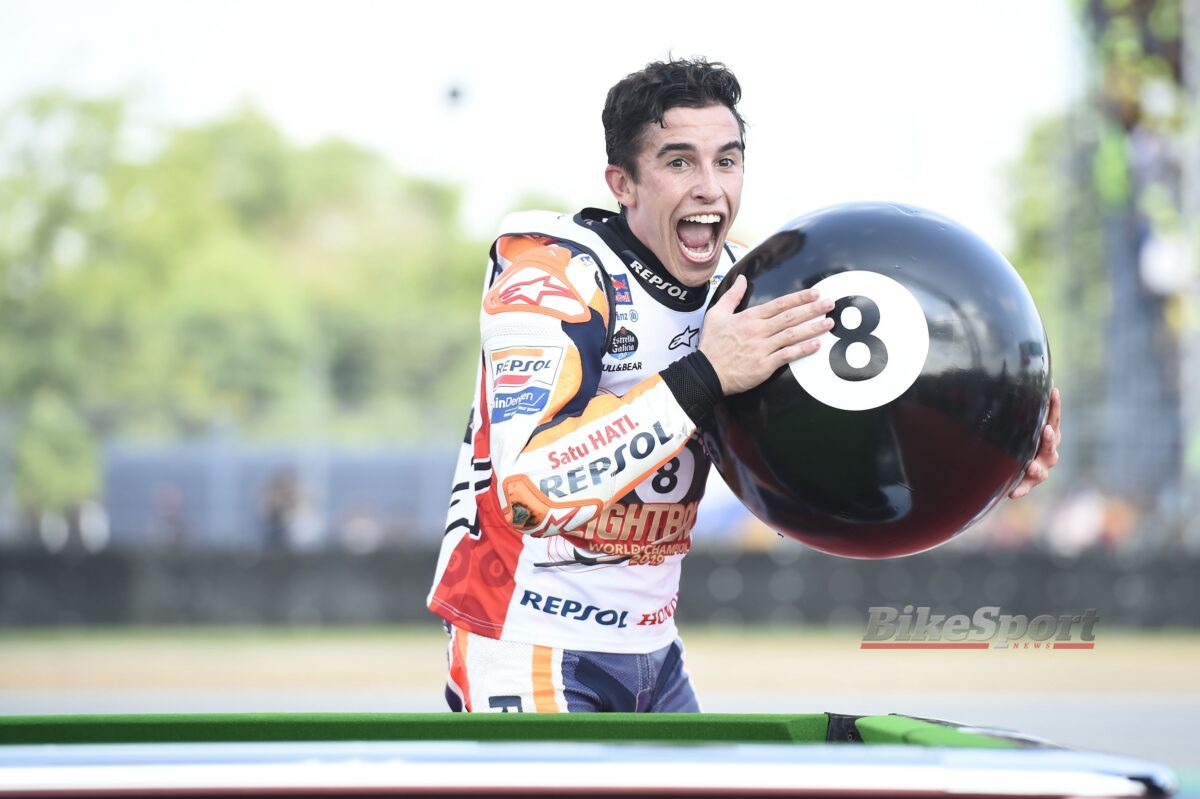 However, at the height of Marquez's powers, his career was derailed by a serious arm injury sustained during the opening round of the COVID-19 delayed 2020 MotoGP season at Jerez. Further aggravated by injuries to both shoulders - each sustained in crashes during post-season testing in 2018 and again in 2019 - Marquez wouldn't return to full-time competition until 2021.
Since then, Marquez has grappled with various ailments, both as a consequence of his Jerez injury but also the resurfacing of diplopia, an eye condition that scuppered chances of winning the 2011 Moto2 title, and multiple surgeries.
However, it is the decline in competitiveness of the Honda package that has spurred Marquez to consider alternative options. Despite this, Marquez has remained a reckoned force in MotoGP, winning three races on his return to competition in 2021, while he was back on the podium during the most recent Japanese MotoGP.
It brings his MotoGP career tally with Honda to 59 MotoGP wins, 101 podiums and 64 pole positions, making it one of the most successful tenures with a single manufacturer to rank with Giacomo Agostini at MV Agusta and Valentino Rossi at Yamaha.