Miguel Oliveira had fanned the flames of speculation over potentially joining Repsol Honda for the 2024 MotoGP World Championship season after declaring he wants to return to a factory outfit 'as soon as possible'.
The Portuguese rider has emerged as Honda's primary target to replace Gresini Ducati-bound Marc Marquez for the 2024 season, despite firm protestations from Oliveira's current RNF Racing and Aprilia teams.
As it stands, Oliveira has a binding contract with Aprilia to race with the satellite RNF Racing squad for at least next year, with RNF boss Razlan Razali and Aprilia head Massimo Rivola strongly dismissing talk that he can be released from his deal.
However, Oliveira hasn't entirely shut down the prospect of a move, telling MotoGP.com that he would be honoured to join the series' most successful factory outfit.
"It's a privilege to be considered by a factory like Honda," the four-time race winner said
"The goal for every rider is to be on a factory seat in a factory team and with the prospects of growing together. I want it to happen as soon as possible."
Oliveira isn't the only Aprilia rider said to be in Honda's sights with Aleix Espargaro also in talks over an agreement that would include a post-racing testing contract. Honda has also made contact with Maverick Vinales, but it is understood he has rejected the offer.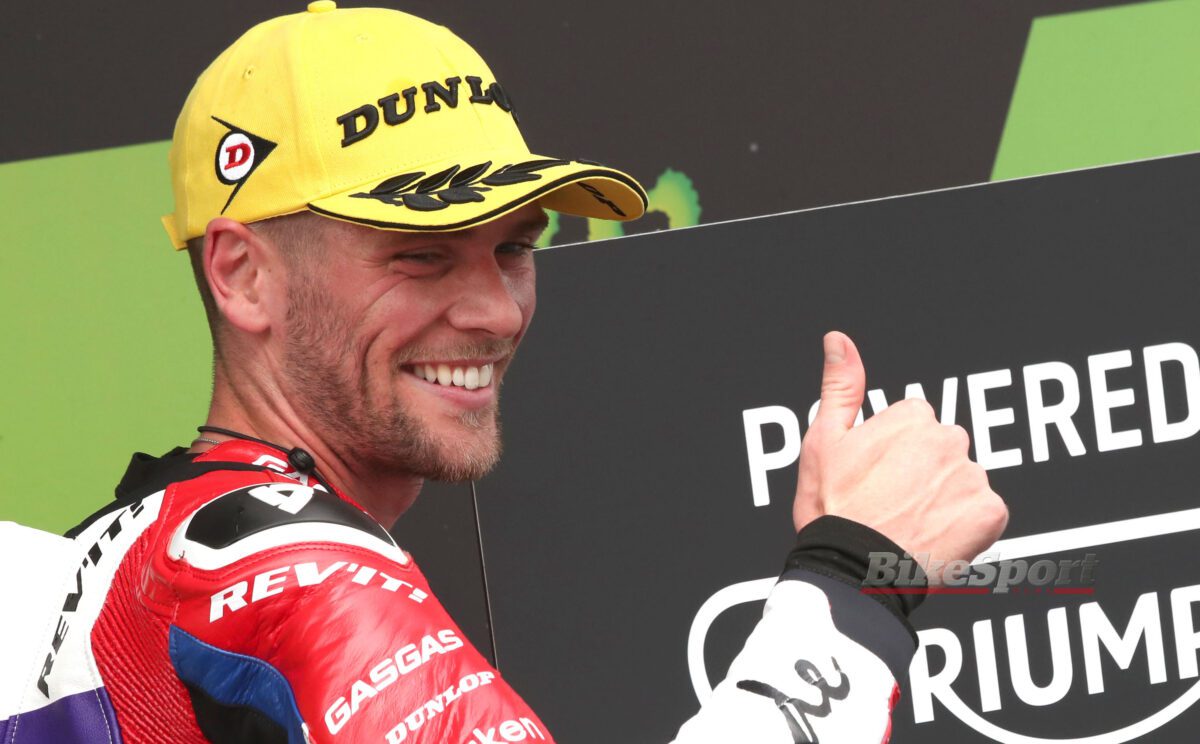 Could Jake Dixon get a last-minute MotoGP deal for 2024 after all?
Should Oliveira go on to agree terms with Honda in this latest round of musical chairs, it would subsequently leave an available seat at RNF Racing alongside Raul Fernandez.
With the vast majority of top line riders having already agreed deals for 2024, it would leave RNF Racing with a dilemma, not least because it won't have the clout of a factory operation to lure a high-profile signing.
Top of the list though would likely be Fabio di Giannantonio, who is currently without a seat for 2024 after being ousted by Marc Marquez.
Though the Italian has generally been the least competitive of Ducati's eight entries, he has proven a consistent points' scorer all the same, while he's in the midst of a decent run of form that peaked last time out in Indonesia with a career-best fourth place finish.
Looking towards Moto2, Jake Dixon might also find himself in with a shot on account of having had ties with Razali and RNF under its former Petronas Sprinta Racing guise. Moreover, he would fulfil Dorna's brief to get a British rider on the grid.
Other Moto2 standouts who could be targeted include Tony Arbolino, Aron Canet and Alonso Lopez, the latter of which is yet to have a confirmed seat on the intermediate class grid for next year either.