Just the one seat remains unclaimed on the 2024 MotoGP World Championship grid and, perhaps surprisingly given its historic lineage of success, it belongs to Repsol Honda.
Indeed, the impending exit of Marc Marquez to Gresini Ducati leaves a vast space for HRC to fill and while it remains MotoGP's most successful team historically, it doesn't exactly have many riders clamouring over one another to grab it either.
After bids for Miguel Oliveira and Maverick Vinales came to nothing, Fabio di Giannantonio is now rumoured to be the front-runner to do a direct swap with Marquez and head on over from Gresini himself.
But what if Repsol Honda took a gamble and invested in a talent for the future… who would it choose? After all, it worked out pretty well for Fabio Quartararo and Yamaha in 2019…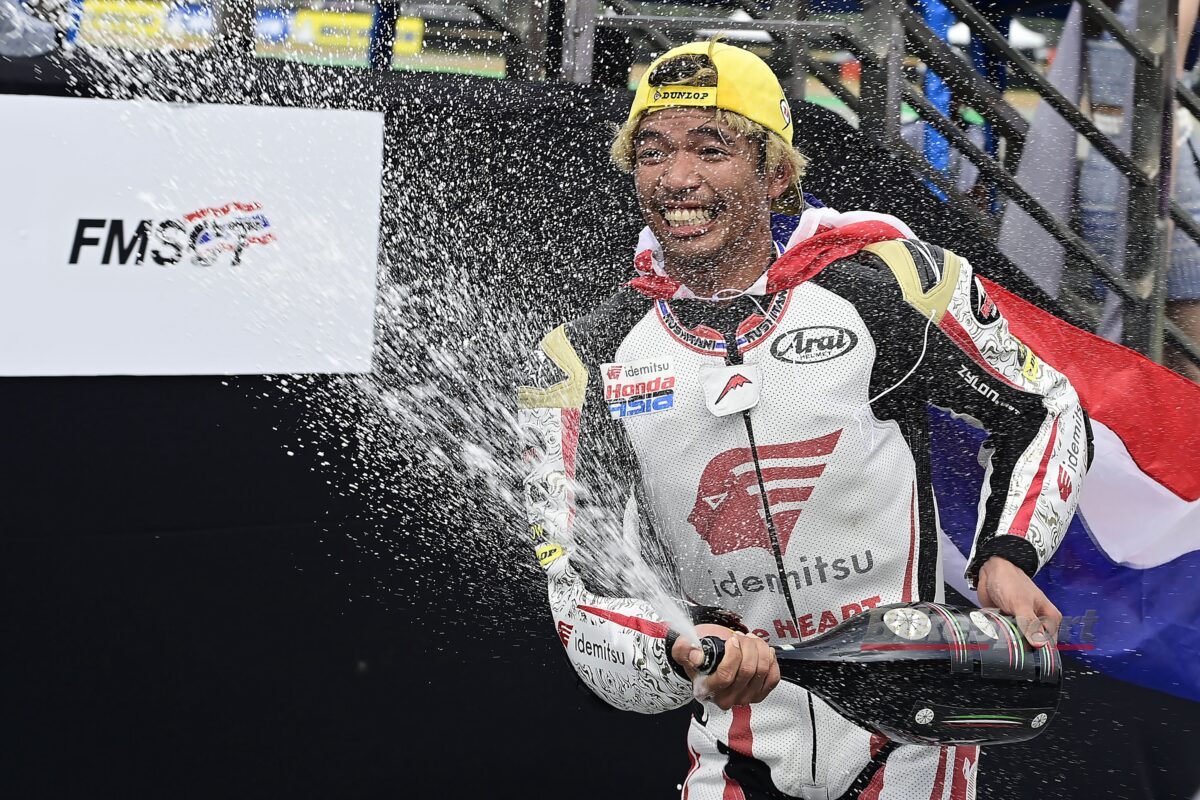 Somkiat Chantra
If Marquez was a product of Honda's Spanish-orientated HRC arm, then Somkiat Chantra is certainly more a protege of Honda itself, one that has arguably exceeded expectations from very humble beginnings.
Indeed, while the Japanese presence in grand prix racing has dwindled in recent years, Honda should be praised for casting a wider net across Asia to discover new talent. A process that was always likely to take time, those seeds sown several years ago are now blossoming in Chantra's name.
Despite a shaky start to life in Moto2 that had him dismissed as a rider signed more for his commercial potential than his talent, Chantra has knuckled down and steadily emerged one of the class' most formidable contenders.
A two-time race winner, Chantra's utter dominance in Japan this season might well be the most comprehensively superior performance the intermediate category has ever seen, even beyond the Moto2 era.
With Ai Ogura's star waning on the back of an injury hindered 2023 campaign, Chantra's development trajectory - which could take him to a top three finish in the overall standings - should bode well for any MotoGP promotion.
Coupled with his superstar status in one of the motorcycle industry's most devoted and valuable markets and the notion of Chantra debuting with Repsol Honda becomes blockbuster.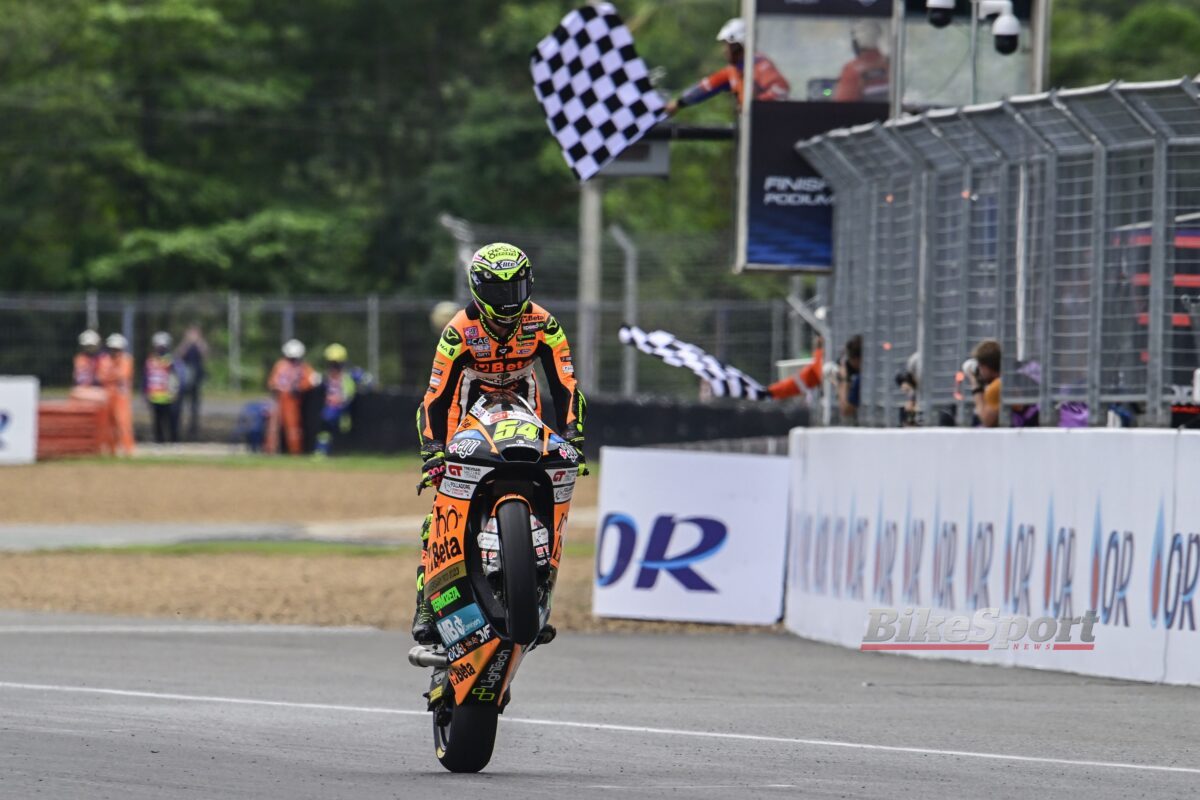 Fermin Aldeguer
Forget Pedro Acosta, we're prepared to name Fermin Aldeguer as the Moto2 Rider of the Year in 2023.
Truthfully, Aldeguer shares a lot in common with Acosta - still only a teenager, he's also competing in only his second full season of Moto2.
But while you'd be right to point out the gulf in their current position in the standings, they've come at it from very different angles.
Indeed, it's easy to forget that Aldeguer swerved Moto3 and instead became the first rider to make a successful transition from MotoE, bucking the series' reputation as a go-to for more seasoned competitors frozen out of MotoGP or Moto2.
It hasn't always been a seamless transition, but Aldeguer has kicked up a gear since the summer break, scoring an impressive maiden win in the wet at Silverstone before upstaging Acosta most recently in Thailand. He was also a strong favourite to dominate in Australia had rain not come to hinder him on race day.
It's this unconventional rise through the ranks and surge in form that has reportedly caught Honda's eye, so much so he has moved into the frame for a shock deal as early as 2024. It'd be a big ask and certainly a gamble, but having flown under the radar somewhat since his Moto2 debut, Aldeguer is now very much front and centre of attention.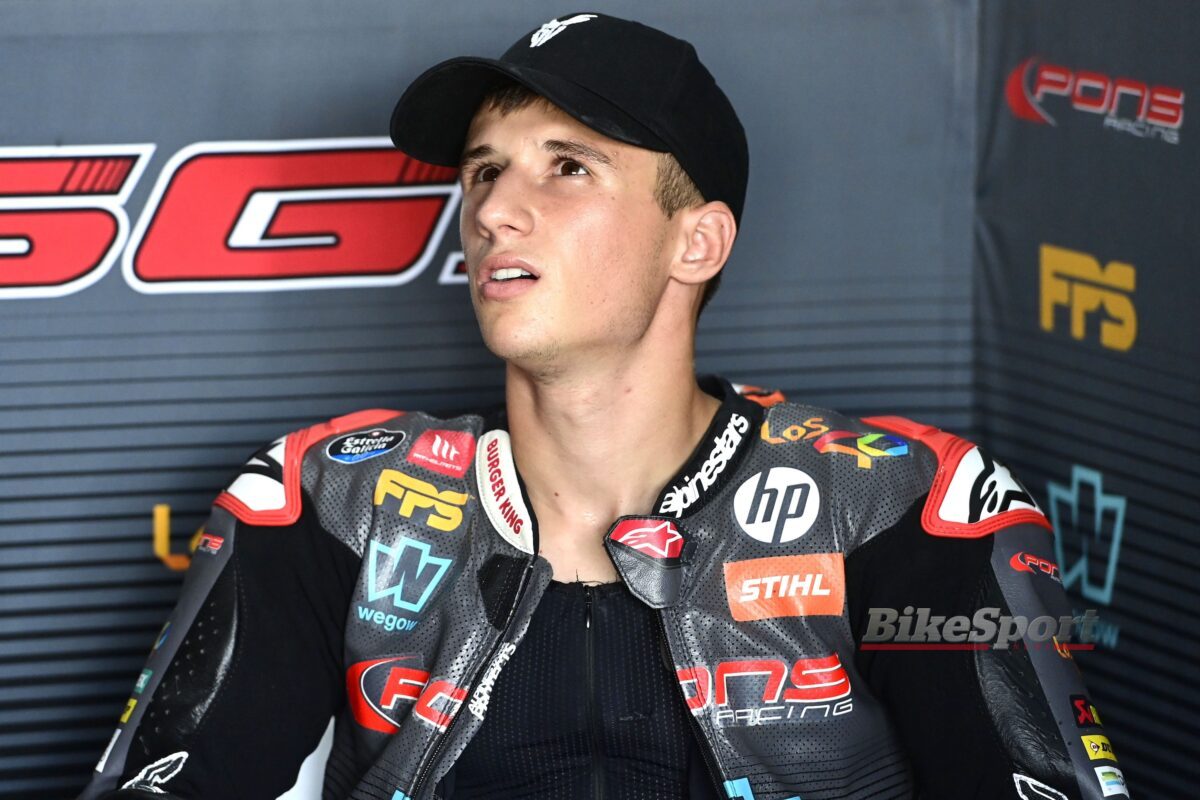 Sergio Garcia
Though he was runner-up to Izan Guevara in Moto3 last year, Sergio Garcia has comfortably out-performed his former team-mate at Moto2 level with some quietly impressive performances that earmark him as Spain's next big hope.
In a class that has become remarkably difficult for rookies to stand out among more seasoned rivals, Garcia has firmed his status as top debutant in 2023… could make for some good omens if/when he takes the next step to MotoGP.
David Alonso
OK, so hiring David Alonso straight from Moto3 to not just MotoGP but right into the factory Repsol Honda team might be a bit of a stretch, but there is some method in this madness.
Only two riders have been bestowed the opportunity to leap from the novice rung of the grand prix calendar right to the top - Jack Miller and Darryn Binder - and while it didn't earn the latter an extended stay in the premier class, neither disgraced themselves as rookies thrown in at the deep end either.
Honda could do worse than looking a little further into the crystal ball to nurture a highly-rated newcomer through the ranks, more so when you consider HRC's track record with the likes of Marquez and Dani Pedrosa.
So which current Moto3 rider would fit the mould? Jaume Masia, Collin Veijer and maybe even David Munoz make compelling arguments, but it is arguably David Alonso who has emerged in 2023 as the quarter-litre standout.
The rookie has won more races than any other so far this season and has impressed with his maturity and strategic nous within the bubbling cauldron that is intense Moto3 racing.
He's an outsider but there is still a good chance for him to walk away with the title which, in his rookie year, would emulate a certain Pedro Acosta, not sure if you've heard of him…
Though tenuously linked with KTM via Aspar's GasGas association, Alonso is otherwise a free agent ripe for a big manufacturer to swoop in and forge a path to stardom…