Toprak Razgatlioglu made a welcome guest appearance with Yamaha at this week's private MotoGP test at Jerez, the Turkish rider completing two full dry weather days on the M1.
A more comprehensive outing than his first, only and rain affected test at Aragon in June 2022, - which comes between rounds two and three of the 2023 WorldSBK Championship season - reports from Spain speak of Razgatlioglu being around 0.7s off test rider Cal Crutchlow's pace.
It is an appearance that has left its mark, reigniting those rumours of him graduating from WorldSBK in the not too distant future. Better still, it has also cracked the starter's pistol for one of our favourite times of the year - the MotoGP Silly Season!
Of course, talk of Razgatlioglu moving into the premier class isn't anything new. Indeed, the 33-time WorldSBK race winner has been considered a candidate for a promotion since he won the 2021 WorldSBK title, success that was swiftly followed by the announcement he would trial the M1..
However, a combination of factors - RNF's defection to Aprilia leaving Yamaha with no satellite seats, the test taking place several months later and Razgatlioglu losing his grip on the WorldSBK title in 2022 - had served to cool what was for a time very hot on the press.
For the same reasons though, it's the timing of Razgatlioglu's latest Yamaha test that intrigues, coming - perhaps uncoincidentally -  just as teams will begin canvassing options for the following season.
Indeed, while it took several months after his first test was announced for Razgatlioglu to throw a leg over the Yamaha M1, this latest outing has come rather more out of the blue. Though extending track time to riders outside of a manufacturer's official test team isn't unusual per se, to give two full days to a MotoGP novice like Razgatlioglu could easily be viewed as a signal of intent from Yamaha.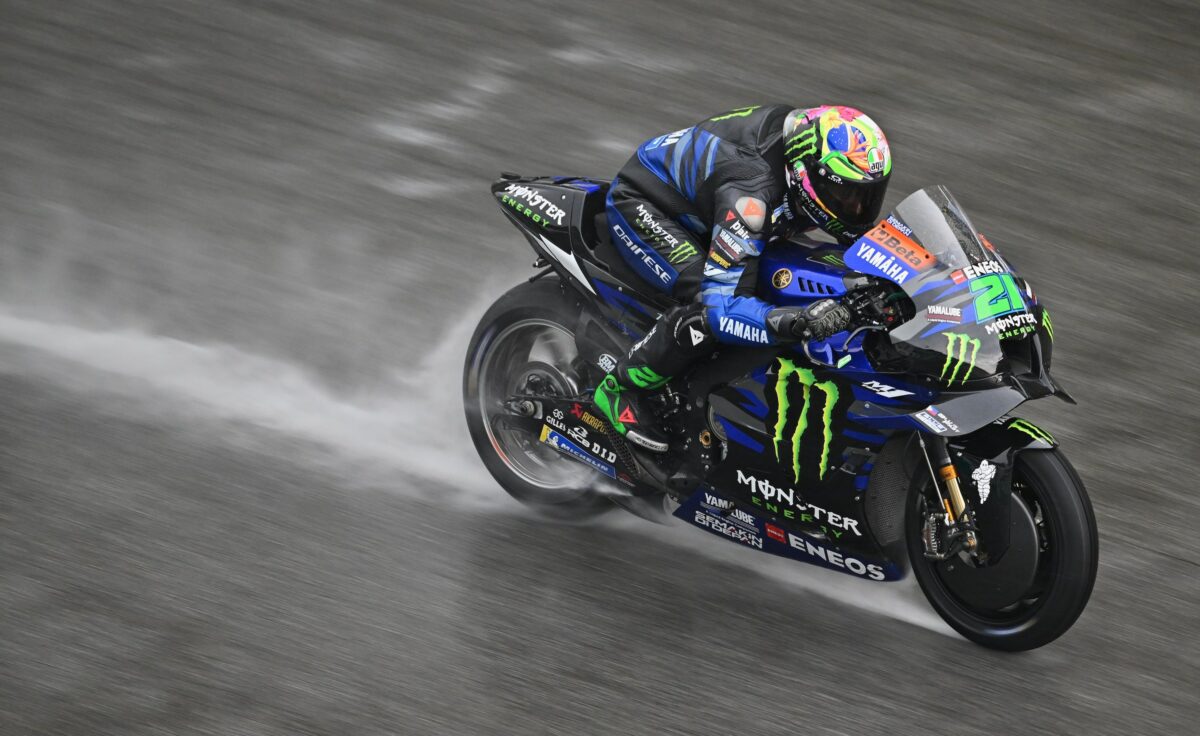 Which MotoGP seats are available in 2024?
Though on paper there appears to be a number of seats coming up for grabs, the majority of those listed with a contract expiry date of 2023 are actually on unreported 1+1 deals - to translate, so long as form isn't disastrous and obligations are met, clauses will generally activate to roll on into 2024.
However, Yamaha is one team - the only factory team - with a definite vacancy to fill for 2024,
with Franco Morbidelli out of contract at the end of the year. As such, the 2024 Yamaha seat alongside Fabio Quartararo is bound to be one of the most sought after rides this silly season.
Of course, officially speaking, Franco Morbidelli is still the provisional placeholder for the seat, but has (curiously) underperformed since joining the factory squad mid-way through the 2021 season. The Italian's most recent results in Argentina - his best since Jerez 2021 - notwithstanding, unless Morbidelli emerges as a podium regular in the coming events, it is generally assumed he will be forced to give up the seat. The latest rumours place him on the factory Yamaha in WorldSBK for 2024…
With this in mind, logic would dictate that Razgatlioglu moves in the other direction. However, as well-regarded as Razgatlioglu is within the Yamaha fold, there appears to be some friction over whether Yamaha can afford to port him straight into a factory ride.
While the demise of RNF Racing partly resolves that issue in that it is factory 'deal or no deal' now, Yamaha must take into account that it is relying on just two M1s to get results and will be keen to get back to a strong united front as sooner rather than later.
It is worth remembering Razgatlioglu - or more accurately, his manager Kenan Sofuoglu - has already pulled a power move by turning down MotoGP outings on the Petronas SRT bike in 2021, while the the five-time WorldSSP Champion has gone on the record to say he'd only negotiate a a 'true blue' Yamaha for his prized protege.
Depending on how Razgatlioglu's 2023 WorldSBK campaign goes, this might have to change in future, though Yamaha is unlikely to have a satellite partner until 2025 at the earliest anyway.
Most agree Razgatlioglu is MotoGP material, despite the modest success of other who have graduated from WorldSBK, more so if he can translate his flamboyant riding style to the M1. Alas, unfortunately for him, there are reasonable arguments to suggest this could be his biggest hurdle.
If Yamaha had a satellite team and Sofuoglu was willing to relent, Razgatlioglu would be a shoo-in for a 2024 MotoGP ride. But there isn't and he won't, so no shoo-ing just yet…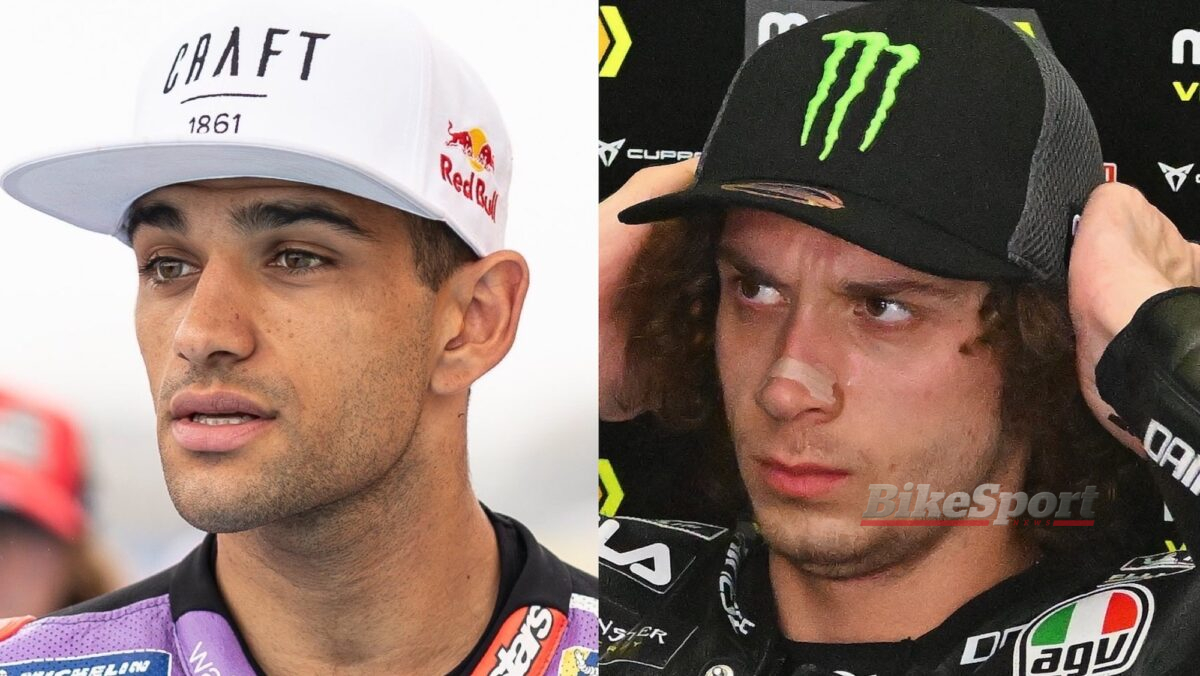 Who else will Yamaha consider for 2024 seat?
While many would respect Yamaha for being loyal to Razgatlioglu with its choice for 2024, in reality there are arguably more favourable options potentially available to it.
Top of the shopping list is likely to be Jorge Martin. The Spaniard faces a crunch year to prove he can back up his scintillating single lap pace and occasional bursts of rapid performance with greater consistency and fewer crashes, flip-sides that arguably cost him the factory Ducati ride for this year.
Indeed, while it is hard to argue Martin over Enea Bastianini, the fact Ducati backtracked on (public) comments that prematurely had him on the crimson GP23 is a snub the Pramac rider hasn't forgotten.
After all, Martin has openly admitted to being fuelled this season by his determination to prove Ducati made the wrong decision, which is another way of saying 'I want out…'
Martin represents a logical choice for Yamaha. Like Quartararo, Martin has good feel and sensitivity with the tyres to get the best from them in qualifying and the start of races, while the M1's more nimble chassis set-up might cure those all-too-frequent slips too.
Others who could be tempted into the team include MotoGP's most recent winner Marco Bezzecchi. The Italian lucked out by jumping straight onto a competitive Ducati last year, Bezzecchi taking full advantage to emerge as the most impressive rookie of 2022 by a country mile.
His win in Argentina shows he is reaping the rewards into 2023 too, but the youngster - like Martin - will know he is caught in a logjam at Ducati. Indeed, with Pecco Bagnaia and Bastianini all-but-nailed on until the end of 2024, Bezzecchi's best hope of advancing his career will be getting an on-spec GP24 next year, but Ducati has already said its resources are stretched.
As such, a Yamaha factory deal will look very tempting in lieu, while it won't be lost on many that seeing the mop-haired, Valentino Rossi-doppelganger on an M1 will trigger some misty-eyes.
For similar reasons, Luca Marini is also a candidate, though he'll need race wins to imagine him wanting to progress beyond the safe space of his brother's VR46 Racing team.
Finally, there is also Pedro Acosta. While perhaps the more complex option here, the Moto2 title contender's future is arguably more up for negotiation than current employers KTM might want to admit.
Of all the rising stars in the GP paddock, Acosta is the rider falling out of the most influential lips. It's a status KTM is very well aware of and will - like it did with Raul Fernandez - fend off advances with aggressive exit clause fees.
However, the Fernandez episode left a bitter mark on the company, rather exposing its sloppy handling of its contract situations with Danilo Petrucci and Iker Lecuona in 2021, which it then remarkably repeated last year with Remy Gardner and Miguel Oliveira.
He may be KTM's star pupil, but these are red flags a maturing Acosta shouldn't ignore and, if his manager is smart, there will be some canvassing for options elsewhere just in case, not least because his best chance for a seat in 2024 is a GasGas Tech3 at best.
For Yamaha, having Acosta on its books will be seen as a huge coup, and - if it was a straight choice between him and Razgatlioglu - the 2021 Moto3 World Champion would make more of a high-profile splash as a rookie.
Then again, would it be worth the potentially painful (and expensive) process of extricating Acosta from his KTM obligations when there is a wrapped and tied Yamaha-employed gift of a rider waiting in the wings? Perhaps not.
Or Yamaha could look at it another way and bask in its potential embarrassment of riches… after all, it's not a bad problem to have, is it?