Ducati has hinted it might be prepared to split its supply of on-spec factory machinery between its Pramac Racing and VR46 Racing satellite arms so as to guarantee Marco Bezzecchi a Ducati GP24 for the 2024 MotoGP season.
The Italian manufacturer is currently in a bind over how to distribute its four factory-supplied bikes for next season.
As it stands, two will be raced by full factory Ducati Lenovo Team riders Pecco Bagnaia and Enea Bastianini, while Pramac Racing's Jorge Martin will almost certainly be on one again as well.
However, there is motivation behind ensuring Bezzecchi - currently third in the MotoGP standings behind Bagnaia and Martin - gets a current-specification Ducati next season, instead of Johann Zarco.
Ducati's traditional structure has been to supply its most up-to-the-minute Desmosedici bikes to the factory team and its long-time satellite partners, Pramac. However, for 2024 it is mulling whether to alter this by instead supplying one to Pramac and one to VR46 Racing.
In this scenario, Bezzecchi would remain with Valentino Rossi's eponymous team, a preference of his, but there is also the possibility that he could be ported into the Pramac team in place of Zarco who - despite proving competitive since joining the team in 2021 - is still yet to win a MotoGP race.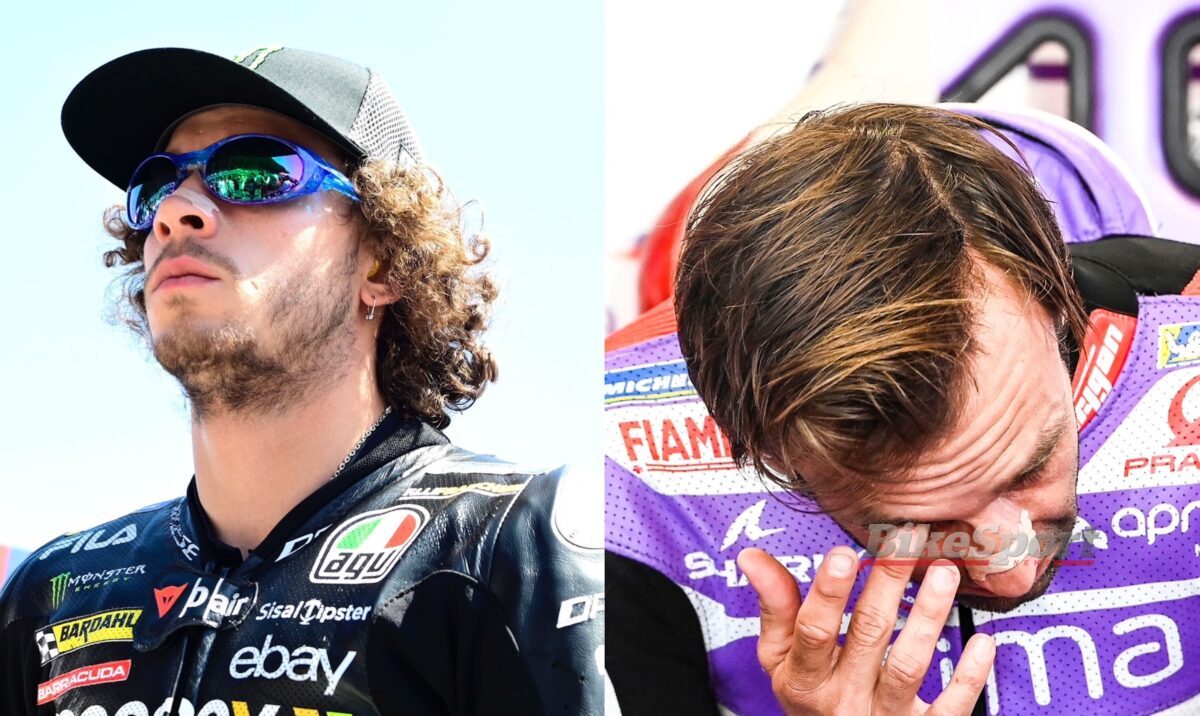 "Certainly, we are finding the best solution for Marco, for the teams we support and for the relative technical condition," Ducati sporting director Paolo Ciabatti is quoted as saying by Motosprint ahead of this weekend's British MotoGP at Silverstone.
"I state and confirm how much Bezzecchi interests the company, in fact, the theoretical proposal would be a two-year agreement.
"Marco would like to stay within the VR46 team, pursuing a sensible path from a competitive and professional point of view.
"At the same time, we have on our side the need to understand how to distribute the [bikes]."
"There will be four GP24s, the others will race from the previous year's version," Ciabatti said.
"The objective of directly acquiring Bezzecchi is real, in progress, however we must establish, together with Marco's management, whether the equipment will be guaranteed [with the] VR46 structure or through the Pramac team.
"It would seem like a silly matter, it's not at all."