Franco Morbidelli has struggled in MotoGP since finishing runner up in the 2020 season and has discussed recently how he believes he is performing ahead of the Italian Grand Prix.
Currently Franco Morbidelli finds himself outside of the top ten in the MotoGP World Championship. After five rounds he is currently 13th in the Championship. The Italian rider has not set the world alight since he switched to the factory Yamaha squad. Which has created rumours surrounding his future with Yamaha.
The rumours of Toprak Razgatlioglu joining MotoGP have been silenced recently after the Turkish rider announced his move to BMW. However, there are still other riders like Jorge Martin and Pedro Acosta who could potentially replace Morbidelli in 2024.
In an interview with MotoGP.com ahead of the Italian Grand Prix this weekend Morbidelli discussed his future in MotoGP.
"I feel like i need to give a little more to keep my spot and try to achieve what I want to achieve with this team.
"I feel that matching the performances of Fabio is already a good achievement, or is an acceptable performance for me so far this year."
When the discussing the rumours about his exit for Yamaha Morbideli said: "It gives you an extra motivation. Because for sure you want to show first to yourself and then to other people that you are worth the place that you are in."
When asked where he would go if he left Yamaha Morbidelli answered: "On a MotoGP for sure."
This then silences the rumours that Morbidelli may have no place to go but World Superbikes for 2024.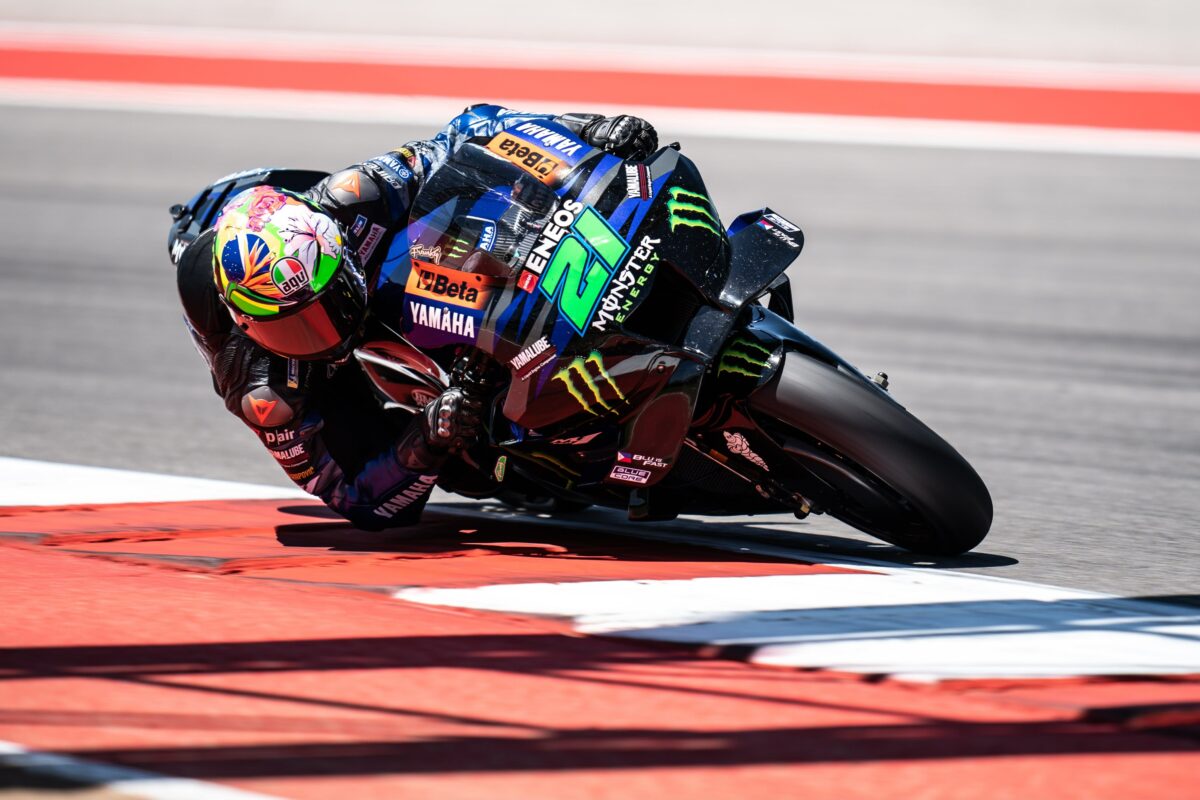 The Italian rider also discussed with MotoGP.com how he believes his 2023 season has gone so far.
"If I look at my performance compared to my team-mate, it is not so bad because we were able to get much closer.
"Fabio (Quartararo) has done great things to make his credibility high in the last few years and I have done too little to have my credibility high. He is able to get potential out of the bike, he has the magic touch.
"We look at the difference that we have compared to the opponents and that is another story. It is complicated to take out potential from the package."
Clearly Morbidelli believes that compared to last year he has managed to take a step closer to his team-mate. Which is true, as it stands Morbidelli is only nine points behind Quartararo in the Championship.
The 2021 MotoGP World Champion is only ninth in the Championship, which displays the poor performance of this years Yamaha machine. Morbidelli has been able to close the gap to his teammate, but the results are still not there yet.