Jonas Folger says he isn't underestimating the challenge he faces when he makes his surprise return to MotoGP with GasGas Tech3 Racing at this weekend's Grand Prix of The Americas.
The German has been called up to substitute for Pol Espargaro, the 2013 Moto2 World Champion currently sidelined after sustaining a back injury in an accident at the 2023 MotoGP opener in Portugal.
Having flown solo with Augusto Fernandez in Argentina, the GasGas Tech3 team returns to full strength for round three in the United States with the addition of Folger to its line-up.
While the presence of Folger - currently employed as a development rider for the sister KTM Factory Racing team - bears logic for GasGas having previously competed in MotoGP with Tech3, it's a comeback few had anticipated almost six years after his last premier class start.
Stepping up to MotoGP from Moto2 in 2017 with the French team - then a satellite Yamaha operation - Folger was in the midst of a standout rookie campaign, one that had him on the podium for his home German MotoGP event at Sachsenring, when he was forced to curtail his season after being diagnosed with Gilbert's Syndrome (aka. Epstein Barr).
A debilitating illness that sapped Folger's strength, it sidelined him from GP competition until 2019 when he returned for a handful of Moto2 races. He'd go on to focus on Superbikes thereafter, Folger winning Germany's IDM Superbike title in 2020 and competing with moderate success in the 2021 WorldSBK Championship.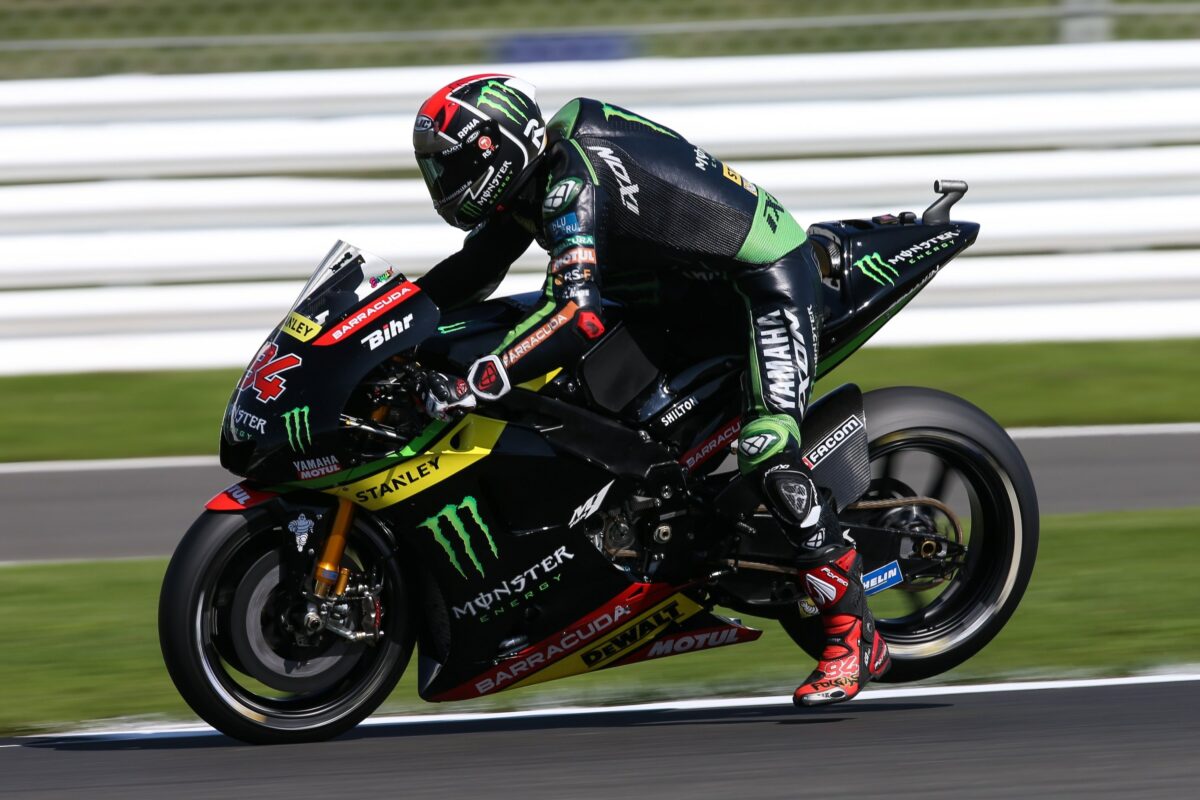 Five years and 94 MotoGP races later...
With five-and-a-half years and 94 MotoGP races between his last MotoGP start in Aragon and this weekend's return, Folger is mindful of the 'challenge' but excited to have been granted the opportunity.
"I'm looking forward to racing again and arriving in Texas to see all the guys from my old team! I hope we can do a decent job and I know it will be a big challenge for me since testing has only just started. However, this will be a great opportunity to get up to speed and learn more about the bike."
Barring any disasters, Folger stands a good chance of an extended stay on the GasGas Tech3 bike since Espargaro's injury is expected to keep him out of action for several races. It is currently estimated he won't return to MotoGP action until the sixth round in Mugello at the earliest.