Pol Espargaro has offered up his first words since the confirmation that he has been selected to step aside from his GasGas Tech3 Racing seat in MotoGP to make way for Pedro Acosta in 2024.
The Spaniard found himself on the wrong side of an awkward decision over whether he or current GasGas Tech3 team-mate Augusto Fernandez would be chosen to continue racing within the KTM stable alongside incoming Moto2 leader Acosta.
Though it was Fernandez that began the season on a single-year deal - compared to the two-year contract Espargaro signed to return from Honda - KTM/Pierer Group have opted to retain the younger Spaniard for 2024.
The decision means Espargaro's tenure as a full-time MotoGP rider - which began in 2014 - will pause in favour of a new role within KTM's test team alongside Dani Pedrosa, a position he expanded upon in an Instagram post during which he also confirmed he will make multiple wildcard appearances next year.
"Hi everyone, as you know I'm not a social media fan, but as I'm receiving a lot of messages of encouragement/support for the Pierer Mobility Group's news regarding our future, I wanted to clarify a few things
"First of all, thank you very much for all the messages, even so, I want to tell you that it has not been a unilateral decision, on the contrary!
"It is true that I would have liked to continue racing full time in MotoGP because I think I still have the speed to be among the best, but the truth is that the step aside that I will take next year by joining the test team and making several wild cards is the result of an understanding between the two parties.
"Given the contractual problems in which the group is at the moment and thinking of a long-term collaboration to make Pierer Mobility Group the reference in the MotoGP World Championship!
"Still many races left this year and also in the future, and as I am one of those who believe that unity is strength, we will stick together to achieve a memorable end of season!"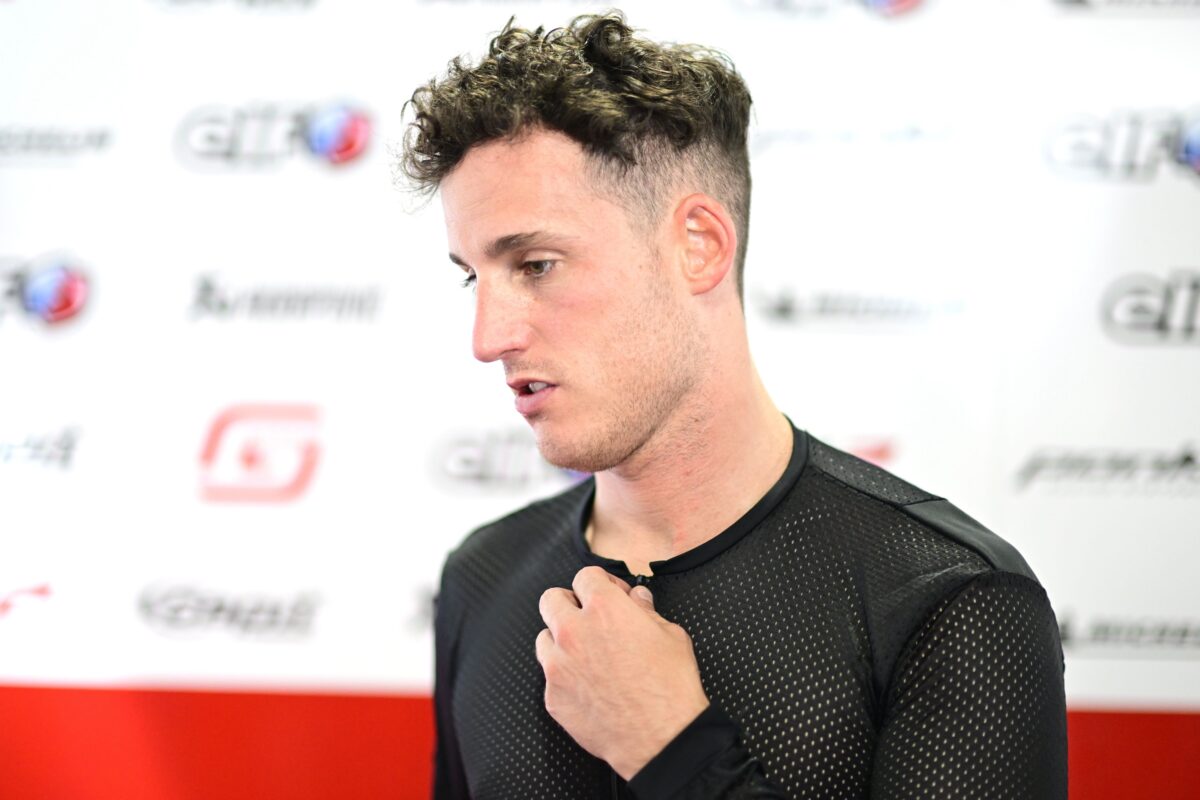 Espargaro smooths out another bungled KTM contract situation
While Espargaro is quick to point out he was privy to KTM's decision to drop him in favour of Pedro Acosta for the 2024 MotoGP season, it's still a decision that counts as yet another contractual fumble by KTM - READ MORE HERE
From a personal point of view, it's also a huge shame that Espargaro's MotoGP career - at least for now - has come to a bit of a whimpering and undeserving end.

It's easy to forget this was the rider that was the driving force behind KTM's rise to success, the Spaniard showing his versatility by getting a handle on the RC16 to wring solid results out of it in those difficult first seasons of development.
While it took the incoming Pedrosa to refine the package to suit other riders, thus allowing Brad Binder and Miguel Oliveira to score victories, Espargaro remains arguably the best rider KTM ever had despite cruelly never quite getting that victory he richly deserved.
Indeed, Espargaro has put a very brave face on some very unfortunate luck in recent years. While few would have argued against him signing with Honda when they came knocking in 2020, it's unfortunate the COVID crisis denied him the chance to see how good the RC16 - and how difficult the RC213V - would become when the delayed season eventually got underway.
Two years struggling to lead a lost Repsol Honda team in Marc Marquez's intermittent appearances made his return to KTM, via GasGas, a feelgood story ahead of the 2023 MotoGP season. Alas, fate and a serious injury - which necessitated his jaw being wired shut for almost a month - at the opening round nixed his season before it had begun.
By the time of his return, KTM was already mired in contractual woes, finding itself dictated by its own rider's determination to graduate in 2024 or leave. Without enough time to really stamp his mark on his seat, there is understanding towards keeping Fernandez, but it's a shame the loyalty Espargaro showed to KTM when the going was tough initially hasn't ultimately been repaid…