Alberto Puig has intimated that Honda won't stand in the way of Marc Marquez leaving the team at the end of the 2023 MotoGP World Championship season, despite having a contract with the six-time World Champion.
The Repsol Honda team manager was speaking after Marquez withdrew from the MotoGP Dutch TT at Assen as a consequence of the rib injury sustained in a morning warm-up crash at the Sachsenring seven days earlier.
It ended another difficult weekend for the Spaniard after two more bruising incidents at Assen, including a controversial run-in with Enea Bastianini in qualifying, and an uncompetitive run to 17th in the Sprint Race.
His Dutch withdrawal capped off his injury riddled first half to the season, during which he started just three of eight full length MotoGP races and failed to finish any of them.
With MotoGP heading into its six-week summer break, speculation reigns that Marquez will use the time to consider his immediate future with Honda despite having one more year to run on his long-term contract signed back in 2019.
While Puig is optimistic Marquez will see his contract through, he is also realistic to the prospect of losing its star rider to a rival manufacturer if it cannot provide him with assurances of improvements following a dismal run of form that has lingered since the start of the 2020 MotoGP season.
"I have to think yes," he replied when asked whether he thought Marquez would be staying with the team in 2024. "Because we have a contract. 
"But I have to say that I think every person is free to do what he wants in life, and Honda is not a company that wants to have people that are not happy being in Honda.
"So of course, we have a contract with him, but also Honda respects Marc a lot and I want to think yes [Marquez will stay in 2024], based on the contract, but I don't have a magic ball.
"Mentally he is not very happy at all, all these races that have passed he's had a lot of problems. He is still trying, which is why he is crashing, but when a rider like Marc - the level he has - when you are going through this kind of situation, you are not happy.
"If you can't perform, you won't deliver results and you're down. I think he has clearly expressed his situation."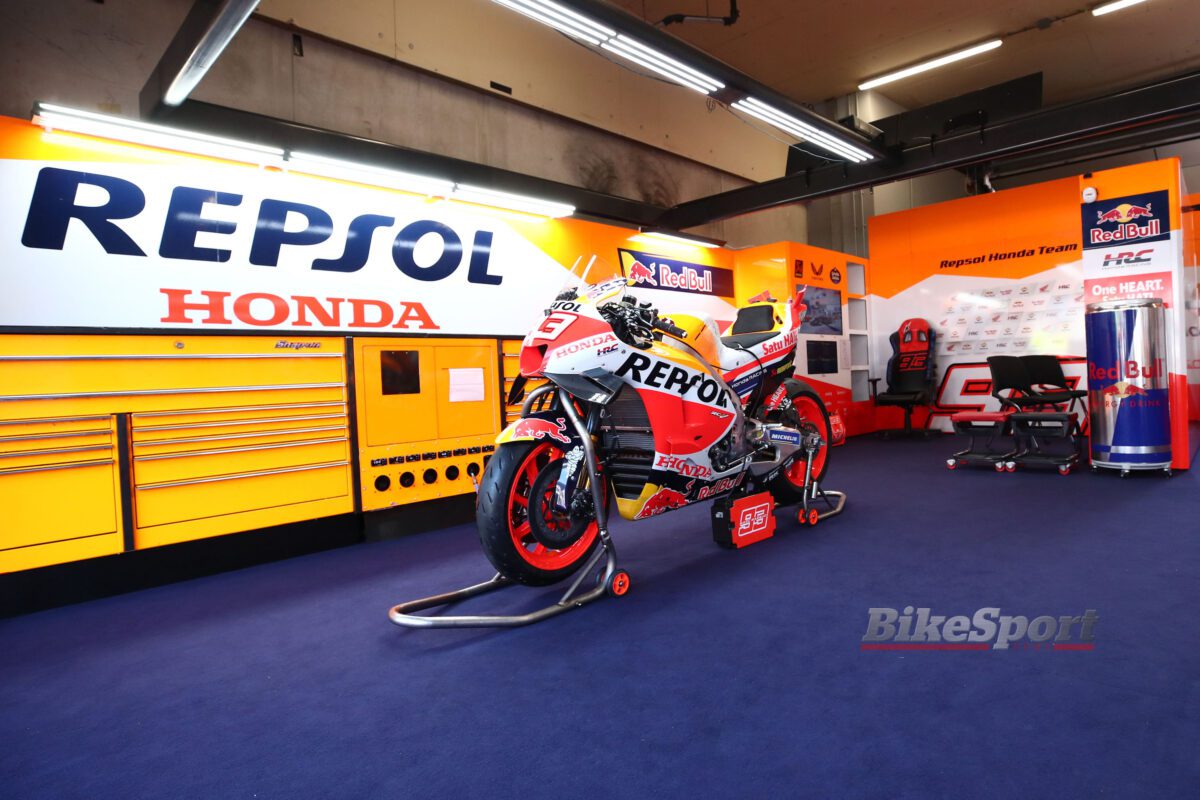 Where could Marc Marquez race in 2024 MotoGP?
If Marquez does negotiate an exit from Honda - who has raced with since his MotoGP debut in 2013 - it remains to be seen which manufacturer could make a swoop for the 59-time race winner.
Though Marquez has previously been linked with a move to Ducati, it is understood the Italian manufacturer is more interested in taking on fresh talent among its expansive eight entries.
As such, Yamaha - which has a potential vacancy if it doesn't re-sign Franco Morbidelli - is an option, while there is growing talk that KTM could be in the running for his signature too.
The Austrian firm is mulling adding a third team run by its Moto2/3 partners Ajo Motorsport for 2024 in order to accommodate in-demand protege Pedro Acosta, with Marquez coming on board as his team-mate.