Yamaha's season has gone from bad to worse with neither of their riders picking up a top ten finish at the track where they claimed their last MotoGP race win.
At the Sachsenring last year Fabio Quartararo won the German Grand Prix by a margin of 4.9 seconds. However, this year has been a different tale for the 2021 World Champion. The French rider has been struggling all season and has only stood on the podium once.
It has now been over a year since Quartararo won his last MotoGP race and Sunday's main Grand Prix saw the Frenchman finish 13th overall. This was his worst race finish of the 2023 season so far.
"We took a gamble with the soft rear tyre, but it didn't work." Said Quartararo after the German Grand Prix "I think Aleix had the same. I could overtake him on the last lap.
"Unfortunately, today it was just a matter of trying a, for us, new tyre for the race. It was the wrong choice in the end. But we had to try, and we gave it our maximum."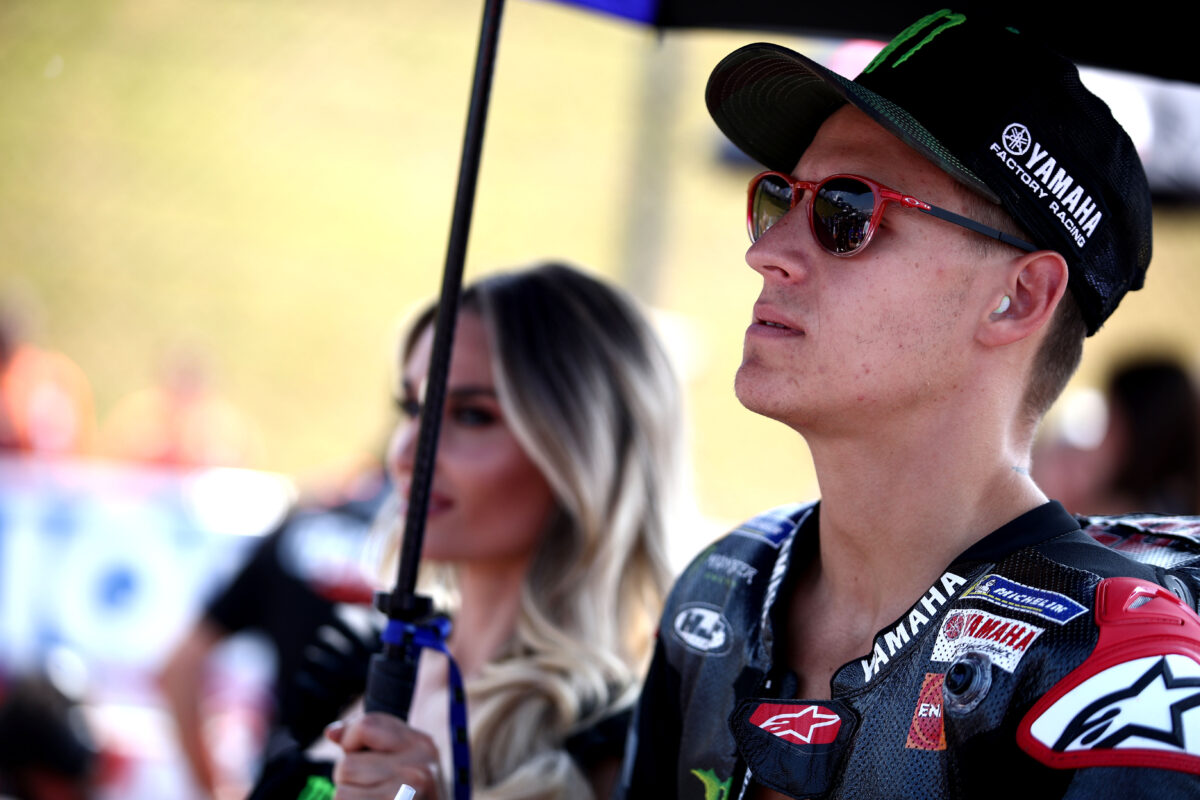 Franco Morbidelli has beaten his team-mate, Quartarao, in the last two Grands Prix now. However, not even the Italian rider could claim a top ten finish.
A twelfth place finish in Germany is Morbidelli's second worst race finish of the season just ahead of his 14th place at Portimao. The Italian rider has taken a step forward as he is now beating his team-mate, but Yamaha still have a long way to go to challenge for the Championship again.
After another poor weekend Morbidelli had this to say about the race and his plans for next weekend at Assen:
"If I look at the final race time, it would have been enough to fight for the race win last year, but this year we are 12th.
"This means we didn't improve enough, though I did improve a lot. If I look at the improvements we made compared to last year: the situation now is much better. But if we look at the overall situation, we are struggling. We know this.
"We did the maximum this weekend, and the crew did a wonderful job in making all the right moves and choices. I'm happy about that.
"We just have to carry on, arrive in Assen with the same mentality, and do better on the Friday. If we can do better on Fridays, I think we can also have better Saturdays and Sundays."