To mark Josh Brookes' return to the Isle of Man TT this year, Bikesportnews will chart the highs, lows, trials and tribulations from the Aussie himself. Check out part five here...
Monday was our first rest day, so we spent some time with Amie's dad and some sponsors and said bye to them before they headed home and then tried to do a lap with some other sponsors only to find the Mountain was shut.
We headed back to the paddock and met Hollywood actor Channing Tatum who's been over to the island for a few days.
I was interested to know what bikes he had and what interest he had in racing, and he said he'd like to do more if work didn't keep getting in the way.
>>> READ: Josh Brookes' 2023 TT Diary Pt.I <<<
He does some track days and seems sincere in his interest in the sport and certainly recognised and appreciated the skill, speed and professionalism involved in competing at the TT. There were no time constraints, and he was more than happy to engage in conversation and have a bit of banter.
We then when out to Laxey for some dinner with friends and sponsors and then tried again to do a lap of the course but, again, had no luck. Honestly, every time I try to do a lap of the course, the bloody Mountain's shut!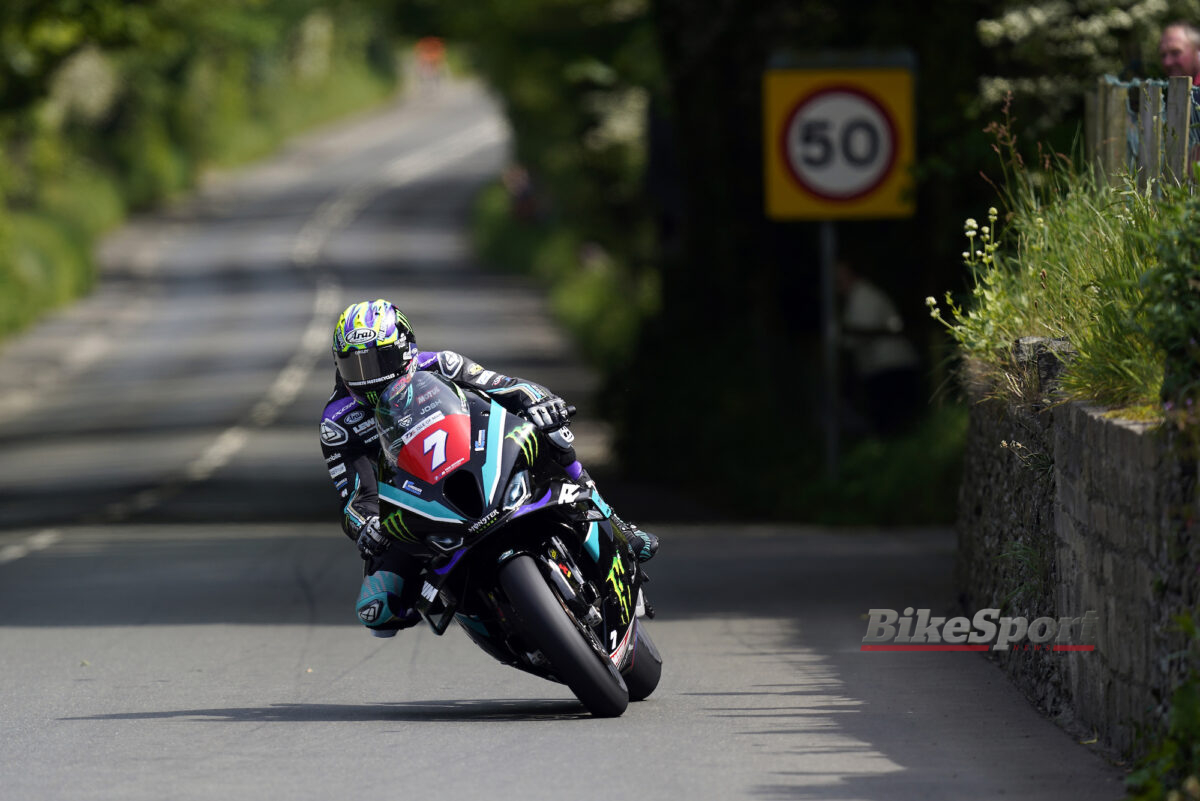 Tuesday was race day and with the Superstock and Supertwin races, it was going to be a busy day, or so I thought. Before they got underway, we had numerous delays and it felt like normal TT service had been resumed.
We've been spoilt with the weather this year but on Tuesday, it was back to listening to the klaxon sound and finding out what further delays we had.
>>> READ: Josh Brookes' 2023 TT Diary Pt. II <<<
The Superstock race was disappointing as, unfortunately, the bike stopped after 200m so my race was over as quick as it possibly could be. It was a real shame as, after doing an ok job in the Superbike race, I was hoping for more in the Superstock race. I'd done a bit more self-evaluation after the Superbike race and analysed things so I thought I could maybe improve in a couple of sectors.
I knew the front three would be away the rate they're going but after that, it was pretty wide open and with it being a more level playing field, I thought I'd be closer to the rest.
With more refinement and more understanding of areas of the track, it was all funnelled towards a better result. The fact the race ended after just 200m heightened the disappointment and put a downer on everything.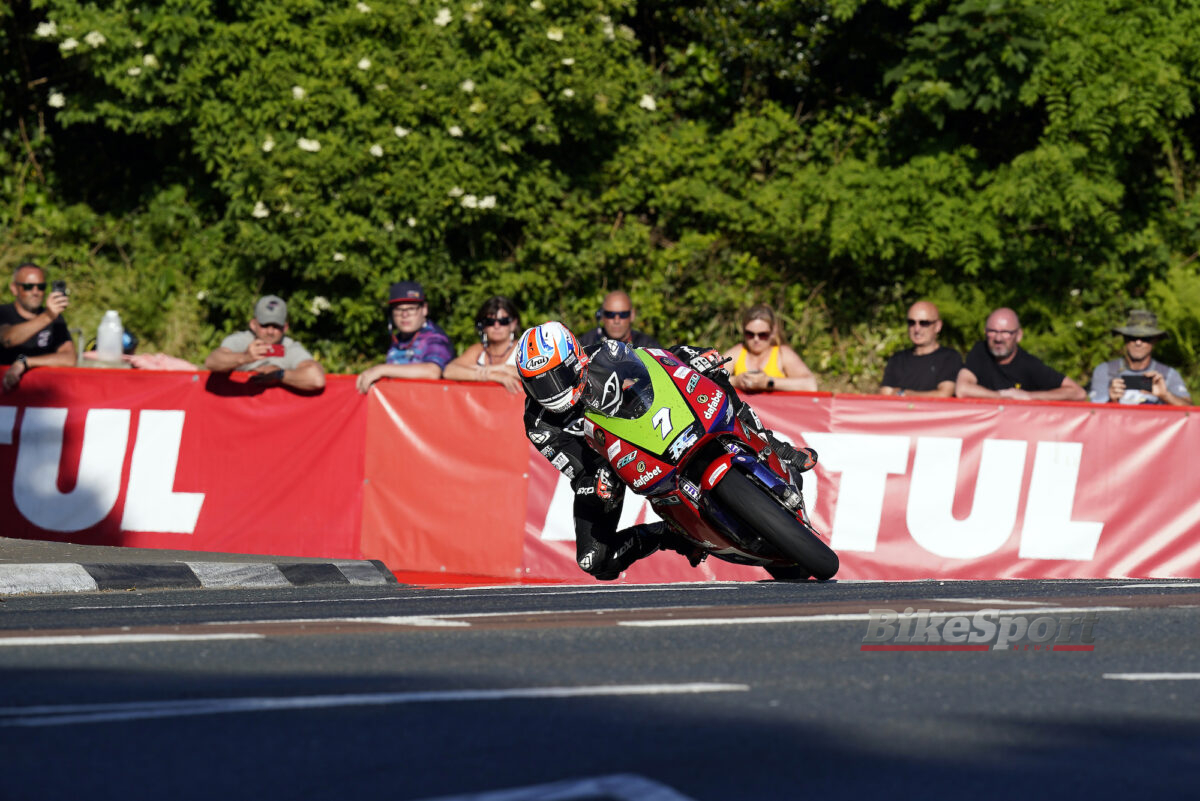 Back in the TT Top 5
It was just one of those things and I had the Supertwin race to think about where I ended up having a good ride. At the same time, whilst happy with fifth place, the difference in time to the front runners left me a bit disheartened.
I was 37s off third place and that's going to be hard to find in Friday's race. If it was 5-10s, it wouldn't be so bad but 37s is quite a chunk.
>>> READ: Josh Brookes' 2023 TT Diary Pt. III <<<
I did a 120mph lap which looks pretty good on paper but as a rider, you focus on the negatives, so there's more work to do in the next race obviously!
With no racing for me on Wednesday, I got the enduro bike out and went out to watch the Supersport race at the end of the Mountain Mile. I've enjoyed the paddock and the little camp we've got around us, but it was nice to have a change of scenery and clear the mind a bit. It was also good to watch some racing and enjoy the fan side of the event.
After the problems in the Superstock race we headed up to Jurby on Thursday and took the bike out for a couple of hours. The guys had put a load of new stuff in the bike – electronics, wiring harness and the like – and we spun some laps to make sure everything was ok.
We expected it would be, but you can change a million things, and something still not work so it was a worthwhile exercise. We also tried a few suspension changes and played around with a couple of things – even after 18 laps in practice and 6 laps in a race, you never stop trying to improve around here.
>>> READ: Josh Brookes' 2023 TT Diary Pt. IV <<<
We called in for a bit of lunch in Ramsey on the way home and I'm now looking ahead to the last two days. I'm in all three races and I feel physically fine. Don't get me wrong, I can tell I've done the miles I've done but the stress and physical exertion experienced is no more than expected and there's plenty in the tank.
One thing I've realised this year is that I'd prefer to be out every day and ride every bike in every class. That's the best thing to do as being out on track all the time is the best thing possible. That's different to what I thought, and my perception's been changed by my environment.
Every time I do a lap, I feel like I'm getting better and understanding things more. And with only three races left, the urgency to do more laps is there as you want to make mental notes of the feelings and sensations so you're more prepared for 2024.