Alvaro Bautista has finished the second day of his two day test on Ducati MotoGP bike, the Desmosedici at Misano.
Alvaro Bautista's two day test on board the Ducati Desmosedici finished today Misano World Circuit "Marco Simoncelli". Across the two days of testing Bautista completed 110 laps on board the MotoGP machine.
This test was the first time that Bautista has swung his leg over a MotoGP machine since the end of the 2018 MotoGP season when he left for WorldSBK. This test was gifted to Bautista for winning the WorldSBK title for Ducati last season.
Bautista's best lap time from the test at Misano was a 1'32.590, and the lap record at Misano is a 1'31.868. It is clear to see that Bautista has gelled back to the MotoGP machine very quickly!
"I'm so happy because from yesterday to today, I improved my feeling on the bike a lot." said Bautista after completing his two day test.
"We started with a good feeling on the bike but on the second day, I felt much more comfortable and much more like I'm used to riding this bike. I enjoyed it a lot and it was so nice to work with all the guys here.
"Step by step, we made small changes on the bike to make it more for me and my riding style, and to be more comfortable. I'm really happy with this test."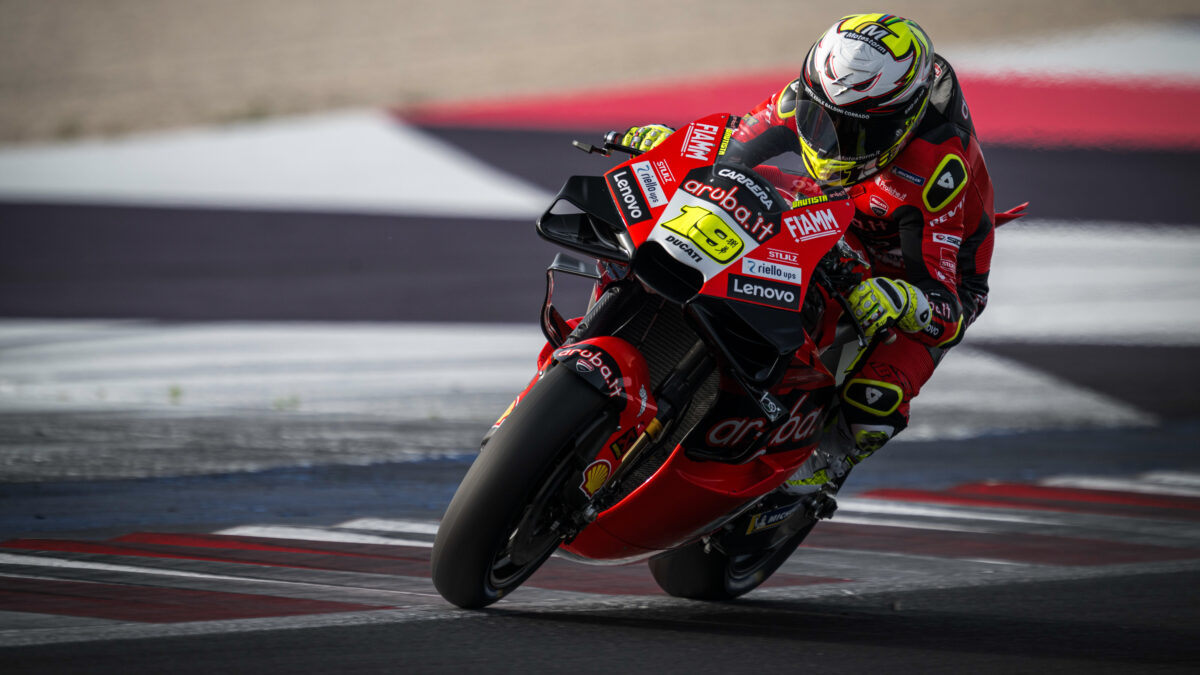 After his first day of testing Bautista was allowed to modify the base setup of the Desmosedici to get a true feeling for the MotoGP machine with how he would like it.
"We started to touch the setup of the bike a little bit, to adapt it to my style, and to go together in the same direction. All the small changes we made felt better and better and gave me more confidence on the bike.
"Today, we tried different tyres. We compared the soft and hard on the front. The feeling was quite good, better than I expected. On the rear, we saw the difference between the soft and medium tyre."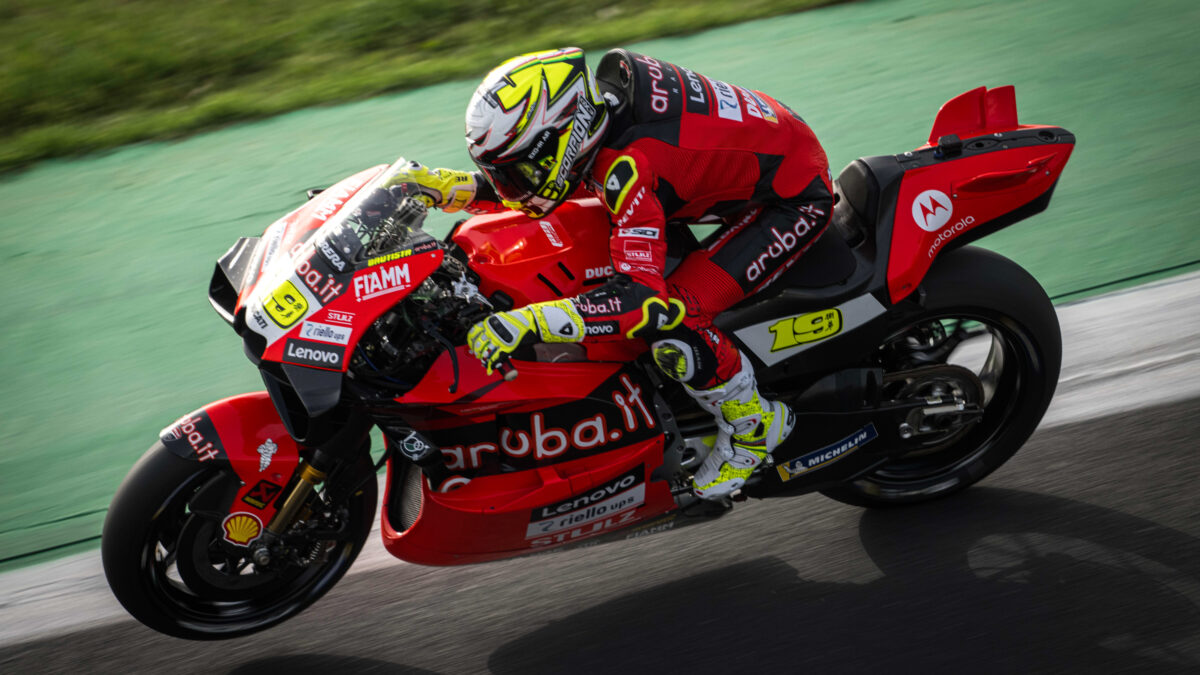 The idea of Bautista doing a wildcard at some point in the 2023 MotoGP season has been talked about a lot since it was announced that Bautista would test the MotoGP spec Ducati. The Spaniard has once again given his thoughts about doing a wildcard in MotoGP.
"At the moment, doing a wildcard is not in my plans. I did a test. Now we have to be focused on the next three rounds because they are very close, and we need to be concentrating on them.
"We'll see. I don't know if maybe Ducati will ask me to do another test or not but, at the moment, there aren't any plans for the future. After our Championship finishes, there are a lot of races for MotoGP.
" At this moment, I'm not thinking about a wildcard. If you tell me you have to do one wildcard, which track would you like to race… maybe Sepang is a good track. I like it and there are long straights."