Both of the GYTR GRT Yamaha riders are rather inexperienced around Donington Park, especially on a Superbike, with Remy Gardner making his Donington Park debut.
The GYTR GRT Yamaha duo are on for their Superbike debut around the iconic Donington Park circuit. Both Dominique Aegerter and Remy Gardner are in their rookie seasons in WorldSBK and will have to learn Donington Park on the R1.
Aegerter has been to Donington Park before during his time in the 125cc Grand Prix class and the World Supersport Championship. During his time at Donington Park last season Aegerter won both of the Supersport races, so he knows which way the track goes at least.
"I'm happy to go back to England, I have good memories there." said Aegerter after his time off between WorldSBK rounds. "It was a long break for me; during that time I trained hard to be ready for the next rounds.
"I'm eager to jump back on my Yamaha R1 machine at Donington Park. I like the circuit, it's an old school one, and we'll work very hard to do a good performance."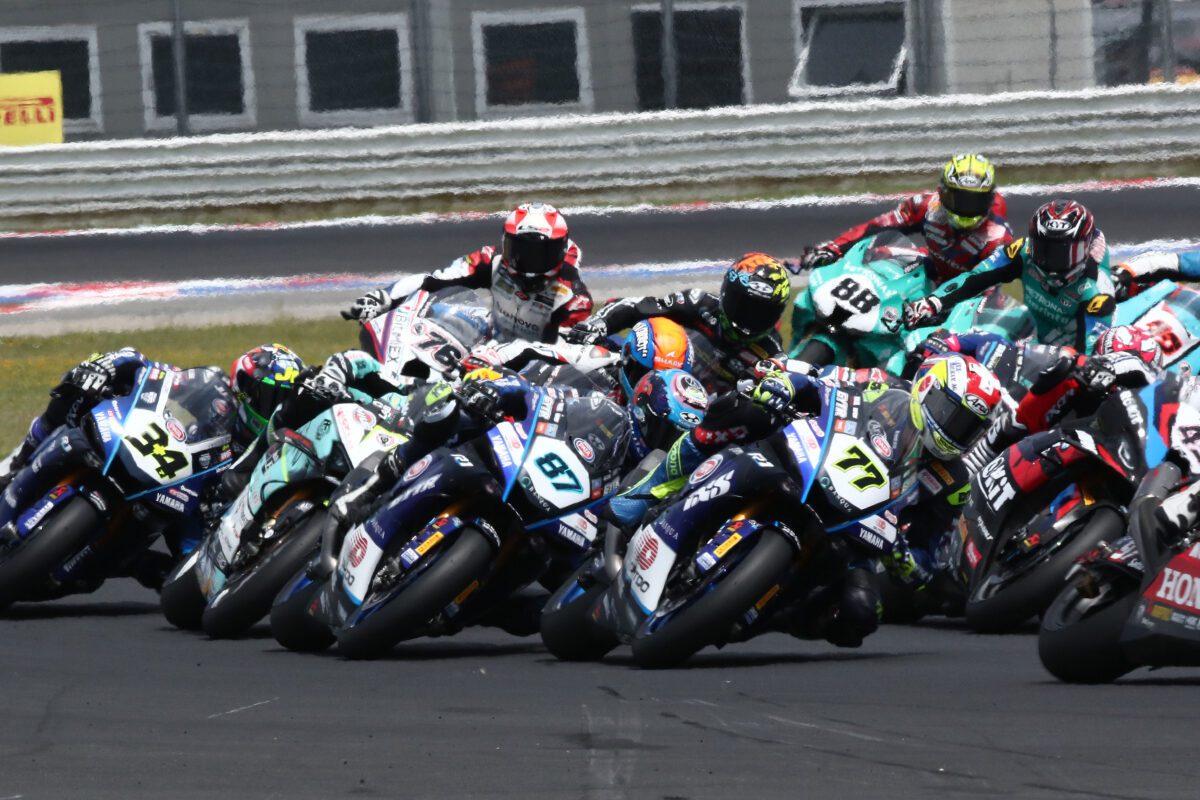 On the other side of the GRT Yamaha garage Remy Gardner will be seeing Donington Park for the very first time in his career. The Australian has never spun a single lap around the iconic British circuit. This weekend will be a large learning curve for the 2021 Moto2 World Champion.
"It'll be a complete first time for me, I've never been to Donington. It looks like a very special track, an old school one, with a lot of history, I like it.
"We'll try to quickly adapt to it, plus trying something new to improve our feeling and performance on the bike. I really can't wait to be back on track after three weeks away, see you there!"