Ducati Corse boss Davide Tardozzi has dismissed criticism levelled at its high-performance Ducati Panigale V4 R model as 'absurd', encouraging rivals to step up and go toe-to-toe with its more specialist approach.
The manufacturer is enjoying an era of dominance across both the MotoGP World Championship and WorldSBK Championship, scoring its first MotoGP title in 15 years with Pecco Bagnaia, while Alvaro Bautista delivered Ducati its first WorldSBK title since 2011 in WorldSBK.
It's a stranglehold Ducati is on course to repeat in 2023, particularly in WorldSBK with Bautista having triumphed in 16 of this year's 18 races thus far.
It's a dominance some riders and rivals view with some incredulousness, arguing the Ducati Panigale V4 R upon which its WorldSBK machine is based strays too far from the series' ethos for production racing, namely that it has been developed as a niche, racing-turned-road bike which - at a starting price of £38,995 - is too far out of reach for most.
It's a view Tardozzi shrugs off though, arguing it reflects Ducati's positioning as a premium brand, which opens it up to a more specific demographic capable of affording and riding a more extreme, racing-style model that can be taken on the road.
"I ask this question," he told GPOne.com: "How much do Japanese racing bikes like Rea and Toprak cost?
"The fact is a controversy is raised about the cost of our bike, which I consider to be ridiculous to that of a Japanese manufacturer who wants to win in WorldSBK.
"If the starting price is higher, it is because we offer our customer a better performing product that costs more than others.
"So I don't understand the problem, much less the controversy I hear from a distance."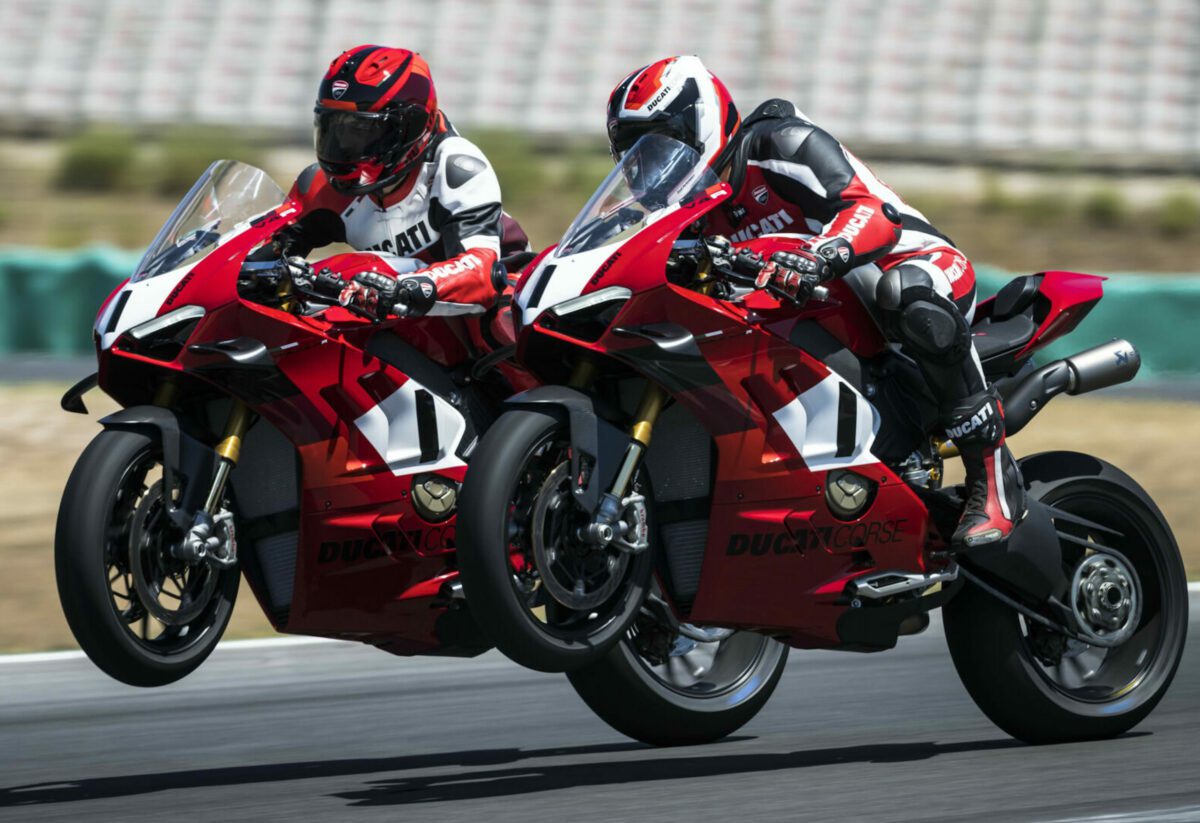 What makes the Ducati Panigale V4 R so controversial?
To a large extent, the Panigale V4 R qualifies as a 'homologation special' in that it offers a different specification to the original base and has been developed to a racing-inspired brief.
WorldSBK has gone through periods of banning such sportsbikes by either refusing to homologate them or increasing the minimum quota of units a manufacturer would need to build in order to meet criteria. As such models ask a higher price or are less suitable on the road to deter sales, such a move then largely deters brands from investing money into developing one.
In the case of the Ducati though, the FIM is in many ways responsible for the Panigale V4 R's existence, due to its insistence on enforcing regulations stipulating competing models cannot have engines larger than 1000cc.
When the Panigale V4 was launched in 2018, the standard model came with a 1103cc engine, thus making it ineligible to compete. Having controversially bowed to pressure by allowing the twin-cylinder Ducati 1098R to race back in 2008 - despite it too flouting the rules - the FIM stuck to its guns this time around.
However, in forcing Ducati to go back to the drawing board and reduce the V4's engine, the Italian marque made the best of its situation by giving the base Panigale a substantial racing-inspired upgrade inside and out.
The result was the Ducati Panigale V4 R, a no-compromise step up on the standard model that was more powerful, offered a honed, track-tested set-up and was drizzled in tech and aero that had trickled down from its MotoGP bike.
While the Panigale V4 R - which was updated ahead of the 2023 WorldSBK season and, in roadgoing trim, produces between 237-242bhp - doesn't break any rules, rivals who by contrast develop more useable, day-to-day sportsbikes to a broader audience, have accused Ducati of building a scaled down MotoGP model and making it road legal.
However, Tardozzi maintains the Panigale V4 R isn't simply a deliberate attempt to skirt the regulations in the pursuit of success on track, arguing it is the ideal way for it to transfer MotoGP-engineered innovations onto a roadgoing model.
"This is the advantage of Ducati. I don't understand why our brand is accused of making performance bikes, capable of tempting people to our brand.
"This is our philosophy, which is to apply the technology from MotoGP to the Superbike to the standard product.
"For me it is absurd to be accused of making a roadgoing racing bike, because we build thousands of Panigales with the aim of providing the best product to our customers in terms of performance.
"What I am saying is that other manufacturers should do it as we do."