Leon Haslam has revealed he had the chance to make a shock mid-season move from his ROKiT BMW team to rival British Superbike [BSB] outfit McAMS Yamaha, but confirmed to BSN that he he has since turned it down.
The 2018 BSB Champion is currently in the midst of a first season competing with his own BSB squad, a team he pulled together over the winter before going on to receive title-backing from recognisable multi-brand company, ROKiT.
Though the project came together late, it has signalled a return to form for Haslam following a tough 2022 campaign. With four rounds of the season completed, Haslam has four podiums to his name and is currently fifth in the standings.
His efforts haven't gone unnoticed, going as far as to spark paddock speculation that linked Haslam to a high-profile mid-season switch to the McAMS Yamaha vacated by Tim Neave.
When approached by BSN, however, Haslam emphatically insisted he has no plans to abandon ROKiT BMW in favour of joining the 2021 BSB title-winning team.
"There was an approach to move," he told BSN in an exclusive interview. "[But] I am not moving, I am going to finish it out with BMW and ROKiT.
"We have put a lot of time, money and effort into this project. Even though other options that were presented were very, I would say, intriguing.
"In my younger days maybe I would have jumped to those opportunities, but my focus is to continue with BMW and to continue with this project into the future as well."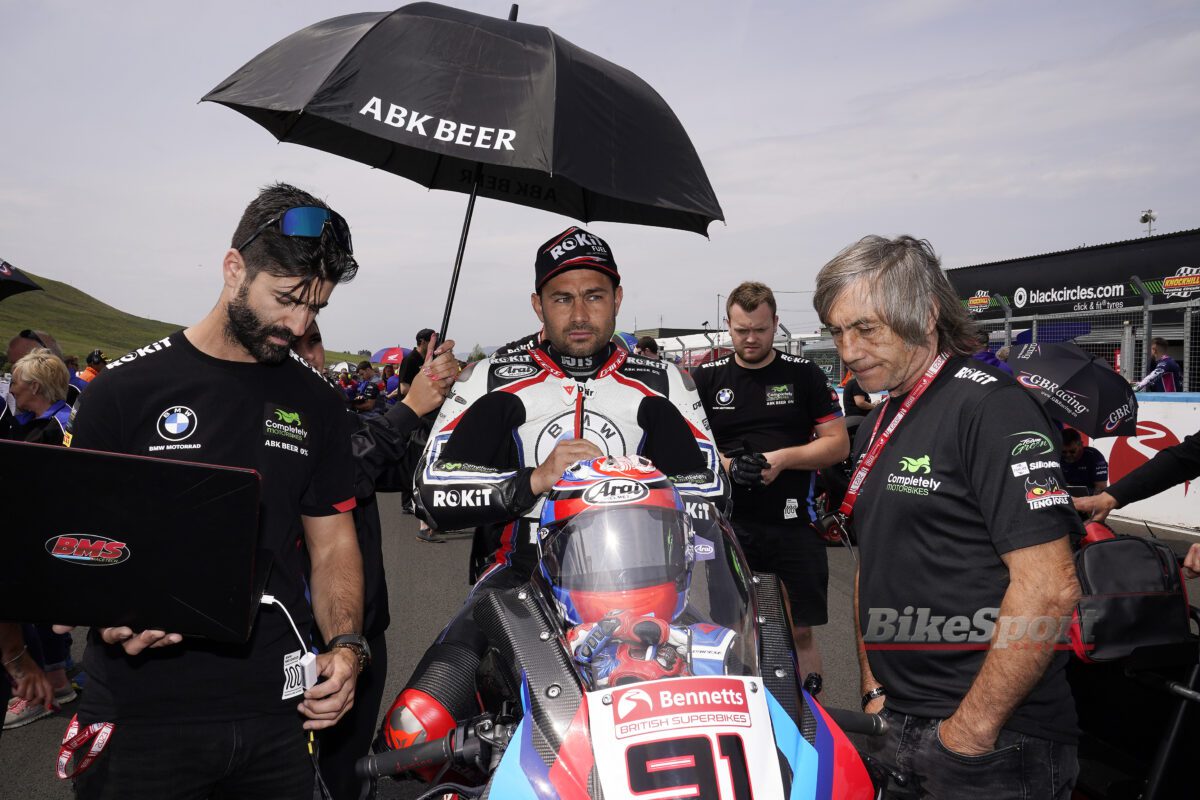 Having now committed to continuing with his ROKiT BMW Motorrad project, Haslam's attention will now turn to strengthening his title aspirations, starting with a return to the top step of the podium.
When asked about his future with the team and if he could repeat his 2018 success Haslam is confident success will come.
"Yeah I am very confident I can do that. To do that, like with Kawasaki, everything has to be aligned.
"We have no data, we have no gearing and we have no information at the minute, but we are already close with that.
"So, if we did get a second year with this exact package I believe we will make the steps necessary."