Paul Bird has lavished praise on BeerMonster Ducati riders Glenn Irwin and Tommy Bridewell, not just for returning PBM to the forefront of the British Superbike Championship [BSB] but for helping the team regain its morale after a tough 2022 campaign.
Still far and away the most successful team to have competed in BSB having now accumulated eight riders' titles and 132 wins since its debut, PBM has maintained a consistently high level in the domestic ranks over the decades.
However, when a disappointing 2021 BSB campaign was followed by the team failing to reach the Title Showdown for the first time in 2022, Bird overhauled PBM for the new BSB season, committing to a significant upgrade of its Ducati Panigale V4 R package and hiring the experienced Irwin and Bridewell.
It's an investment that is reaping rewards with Bridewell and Irwin currently 1-3 in the rider standings after four rounds with five wins between them.
Indeed, the move to sign Irwin - who made his BSB debut with PBM in 2016 - and Bridewell as two established front-runners still chasing their first BSB title is one Bird takes pride in, with both riders bringing a level of professionalism and quality that he says needs little managerial input from himself.
"We just needed a clean sheet of paper [after 2022], everybody needed a breath of fresh air," he told BSN in an exclusive interview.
"So now I have these 'two clowns'," he jokes.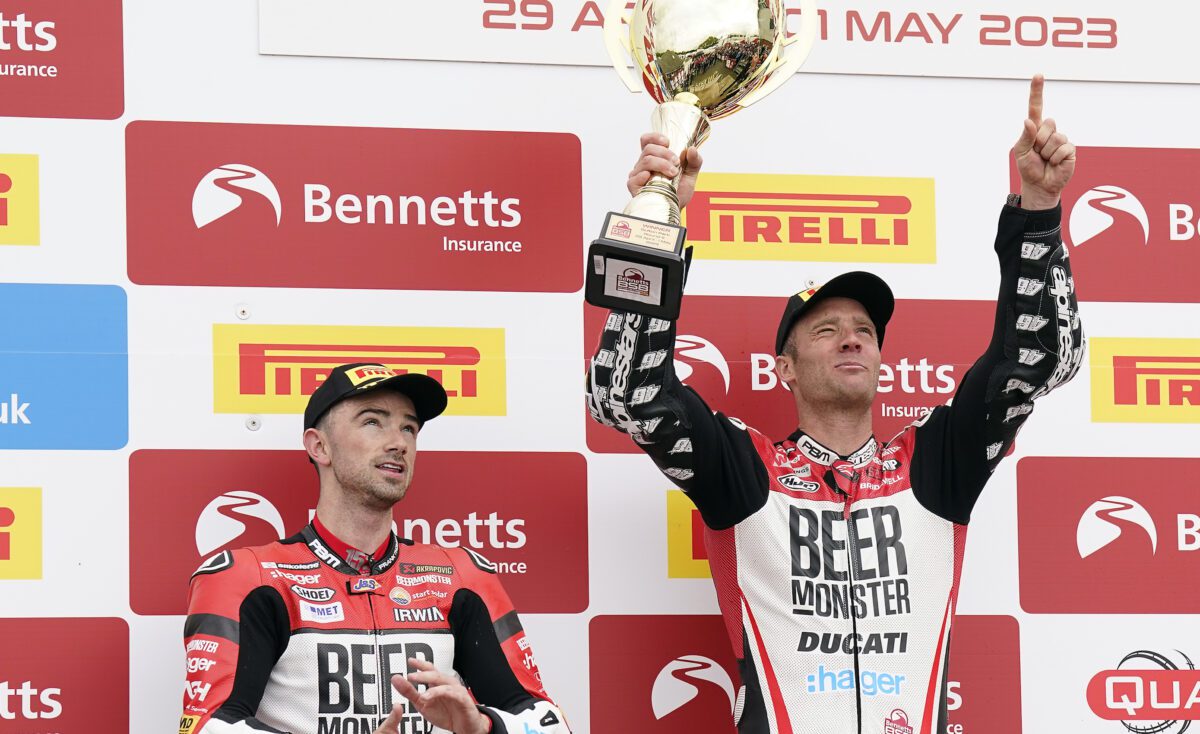 "I can't believe how well they fit in. There is nothing that needs changing. They need to improve their starts a little, but that's it, I don't need to ram anything down their throats.
"There will be moments where they will take management, they'll have down days and that's when you need to bring them back up again. I am not one of those guys who is in their face, I might drop them a text in the week but I don't need to do it.
"They just need to keep doing what they're doing, it has been a fantastic start to the season."
Arguably of greater significance is the boost in morale the two riders have helped return to PBM.
"Glenn and Tommy are both ultra professional about everything they do," he continued. "These guys work so hard, it has kept morale up after last year was so hard.
"Glenn is a different person [to when he competed with PBM in 2016-2018]. He's now at an ultra-high level. Glenn came from Supersport and I thought 'he's fast him' and we ended up doing three years.
"Not a massive success rate, he was a bit excitable, I had to keep banning him off social media for a month at a time [laughs], but he is so mature now.
"And Tommy, well he told me as a young lad 'I'm going to ride for your team one day' and it has ended up happening. I have a massive soft spot for him and his family, he is so appreciative."
The 2023 BSB season continues with Round 5 at Snetterton this weekend.