While the 2023 MotoGP World Championship line-up is without a doubt a colourful one, the current crop are - how can we put it - a touch familiar now.
If we were to be more scathing, then the 2023 MotoGP grid is to us, well, it's a bit dull. But then, what do we expect? Imagine the hubbub if Ducati turned up to the opening round with a green Desmosedici, or KTM abandoned orange or Yamaha went rainbow for no reason whatsoever.
That's not to say there is rigid uniformity all year round though, as these ten special one-off liveries - including Ducati's special yellow GP23 at Misano - show…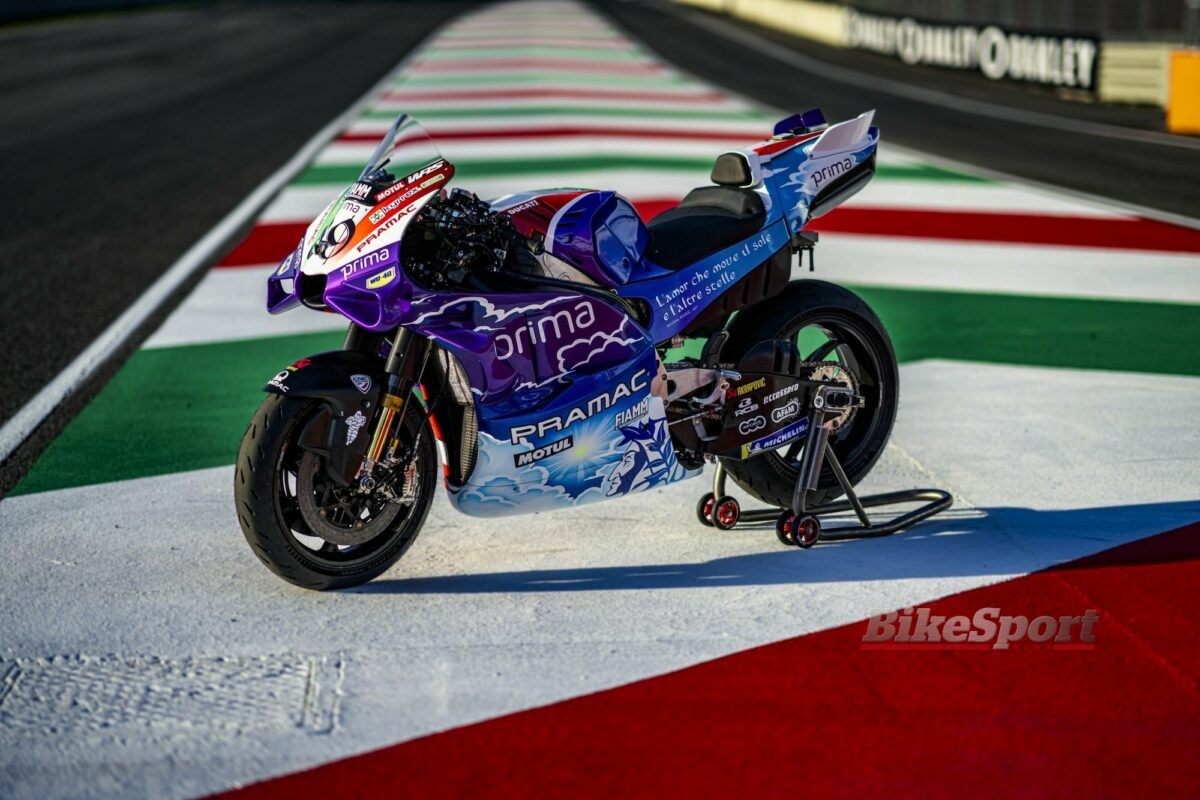 Divine inspiration
10. Pramac Racing - 2023 Italian MotoGP, Mugello
The high density of Italian teams competing in MotoGP right now means there is a good chance one of them will use their local Mugello or Misano events to unveil a special look. One such is example is Pramac Racing, which has a habit of using the Italian MotoGP to reveal something snazzy.
Now, we'll be honest, we haven't chosen this year's treatment because we think it is among the most attractive liveries, but if we were to rank this on distinctiveness then it's near the top.
Inspired by Dante's Divine Comedy, the GP23s came in two flavours - Heaven and Hell - with Johann Zarco on the latter, Jorge Martin the former. Quite why they chose it that way around we won't dwell on, but the renaissance style look is probably about as close to a livery inspired by the Sistine Chapel as you're going to see.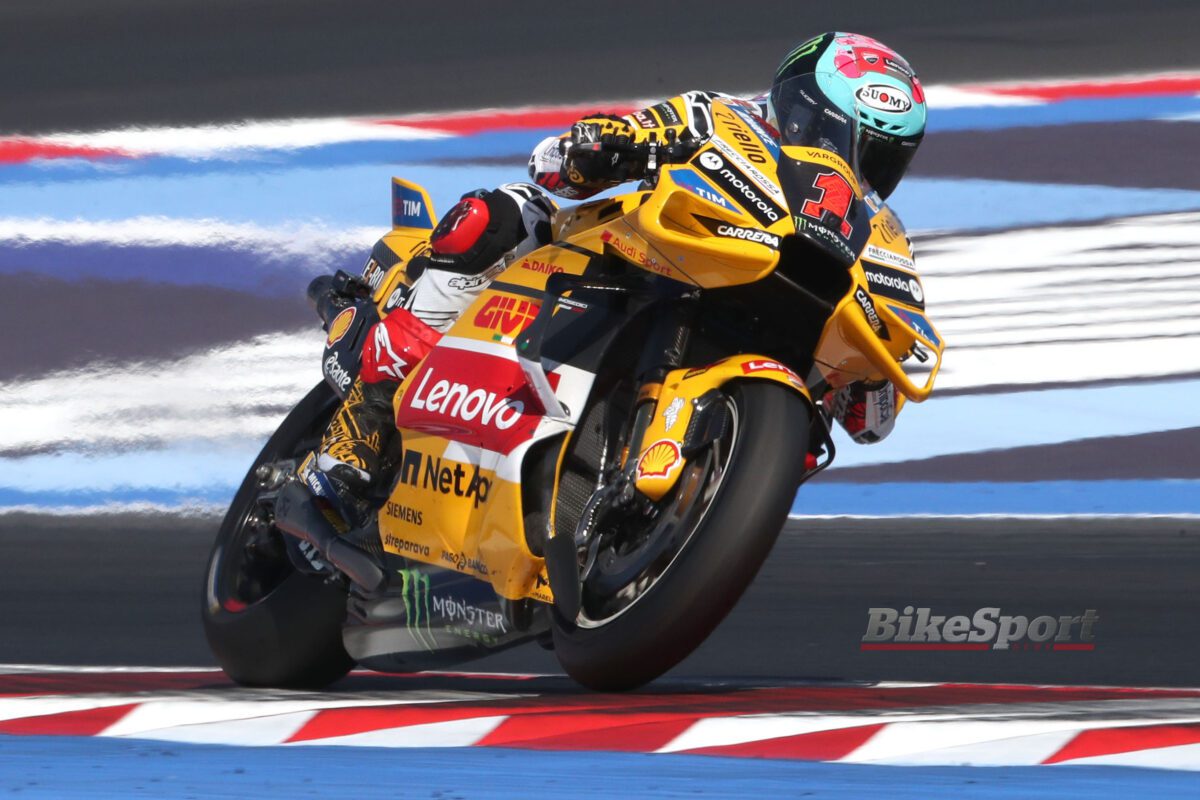 Perilously yellow
9. Ducati Corse - 2023 San Marino MotoGP, Misano
Ducati went 'mellow yellow' for its second home round at Misano this season with a look inspired by a similar treatment it gave its WorldSBK factory bikes earlier in the year.
While not quite as strikingly stylish as those Panigale V4 Rs (you can blame Lenovo for plastering its red and white logo across much of the fairing for that), it certainly cut a dash from the usual scarlet we've become used to seeing battling at the front.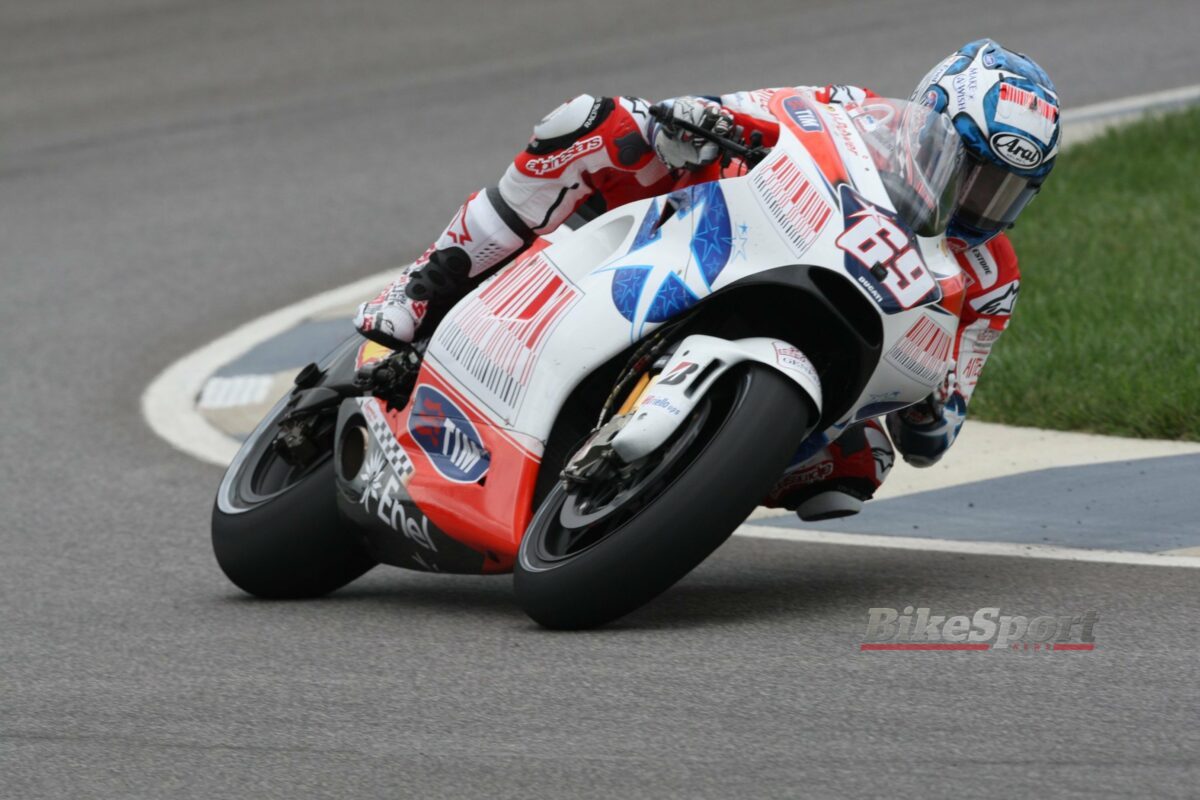 Captain Hayden, assemble!
8. Ducati Corse - 2009 Indianapolis MotoGP, Indianapolis Motor Speedway
Turns out there is nothing like a patriotic livery to inspire a few extra tenths out of your rider, if Nicky Hayden's run to the podium in the Indianapolis MotoGP in 2009 is anything to go by.
The late American scored his first top three finish as a Ducati rider at Indy riding a GP9 that mimicked his helmet, which in turn already drew inspiration from one Captain America several years before it was appearing on pencil cases and lunchboxes thanks to The Avengers.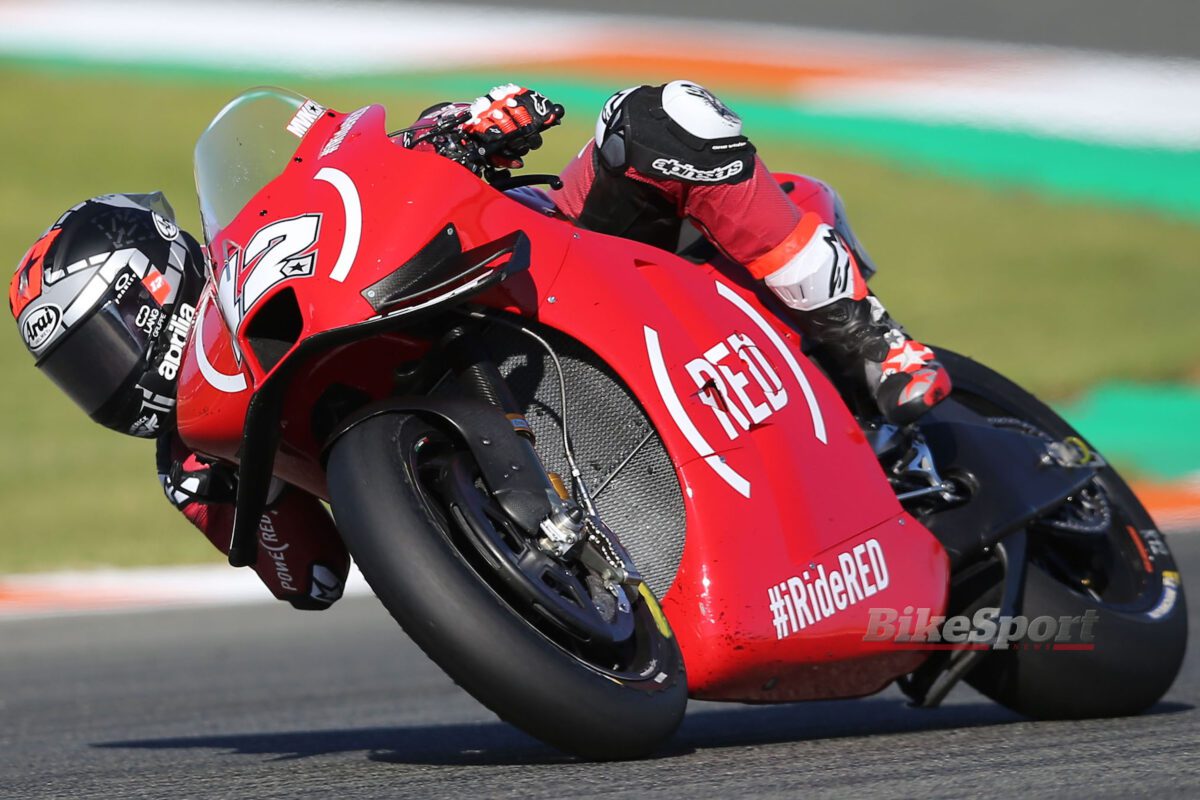 Sweet charity
7. Aprilia Racing - 2016-2020 Valencia MotoGP, Circuit Ricardo Tormo
MotoGP provides the ideal global platform for a spot of philanthropy, so it's no surprise the sport lends its support to several charitable causes every year. It's a noble endeavour that has also inspired Aprilia Racing over the years too, teaming up with (RED), an AIDS charity founded by U2 frontman Bono and Bobby Shriver.
As part of the partnership, for six consecutive seasons, the Aprilia RS-GP was decked out in a signature red livery with (RED) decals emblazoned over it.
A race bike with a cause… what's not to love?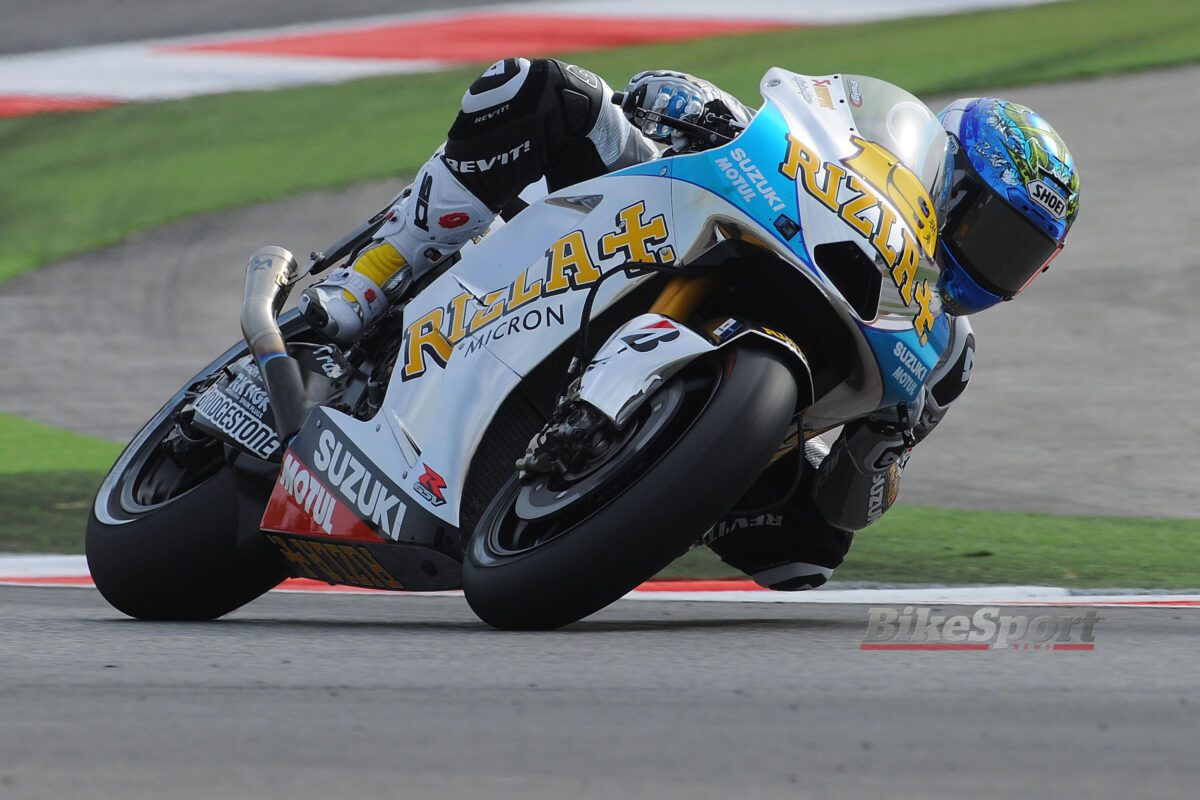 Spit 'n' polish
6. Rizla Suzuki - 2011 San Marino MotoGP, Misano
With only a single entry on the grid, it was sometimes difficult to pick Alvaro Bautista out from the pack during the 2011 MotoGP season.
Not so during the San Marino MotoGP at Misano though, Suzuki eschewing the iconic sky blue and yellow decals that married both its house colours and those of long-time sponsors Rizla, for a unique chromium design.
A look that glistened in the sun, it also gave rival riders the unusual sensation of seeing their own reflection should they happen to crash into the side of the GSV-R.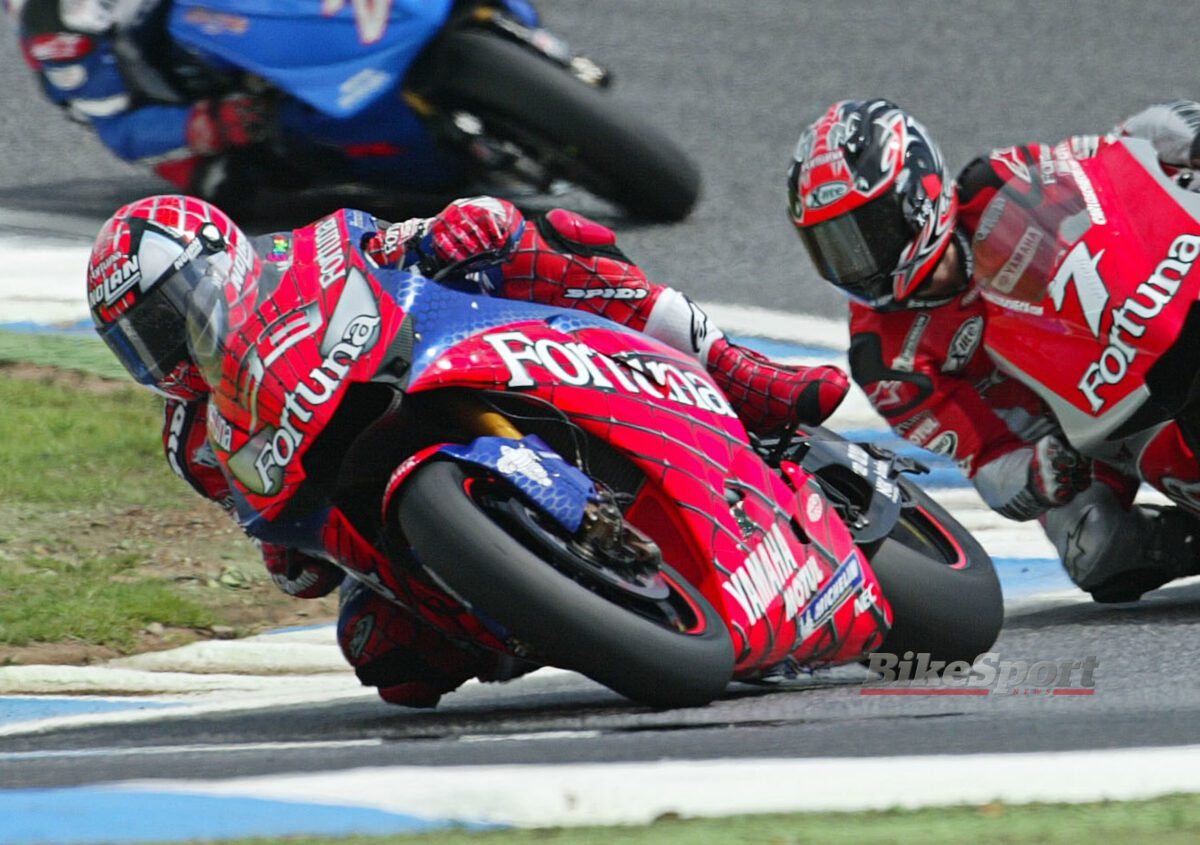 Web spinner
5. Tech3 Racing Yamaha - 2004 Portuguese MotoGP, Estoril
Tech 3 Racing got everyone's 'spidey senses' tingling during the 2004 Portuguese MotoGP at Estoril when it wheeled out a special livery dedicated to everyone's favourite web slinger (before Elon Musk if you're that way inclined, anyway), Spiderman.
A look first previewed by Marco Melandri in the 250GP class, the MotoGP edition had his Yamaha go red and blue with a webbed effect drenched over the top of it for good measure. Not that it helped Melandri come race day, the Italian splattering into retirement.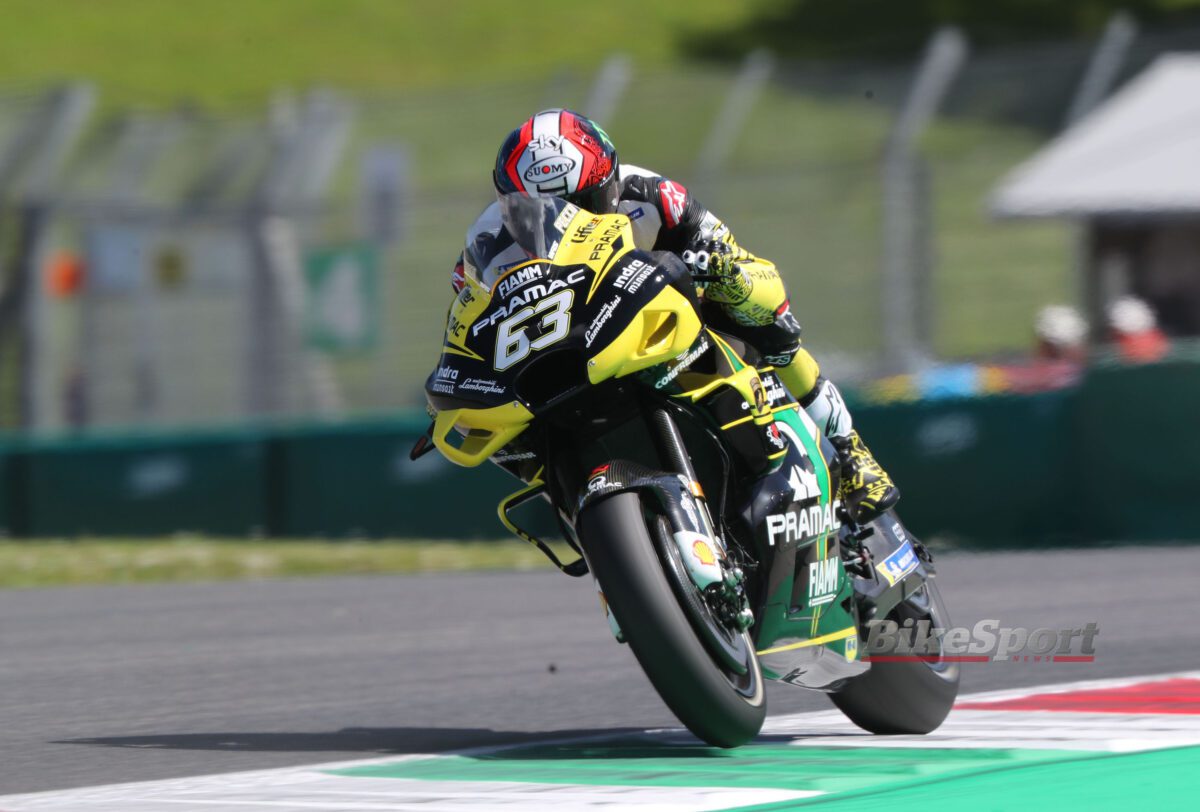 Black and bold
4. Pramac Racing - 2019 Italian MotoGP, Mugello
A team that hasn't deviated all that far from its white and red (briefly green) livery in two decades of racing in MotoGP, it was therefore a pleasant surprise when Pramac Racing wheeled out this very striking yellow and black look at Mugello in 2019.
Long before VR46 Racing satisfied a similar trend, Pramac Racing honoured its association with Lamborghini by painting its GP19s in the famed exotic automotive firm's house colours.
Sadly, calls to keep this for the rest of the year fell on deaf ears…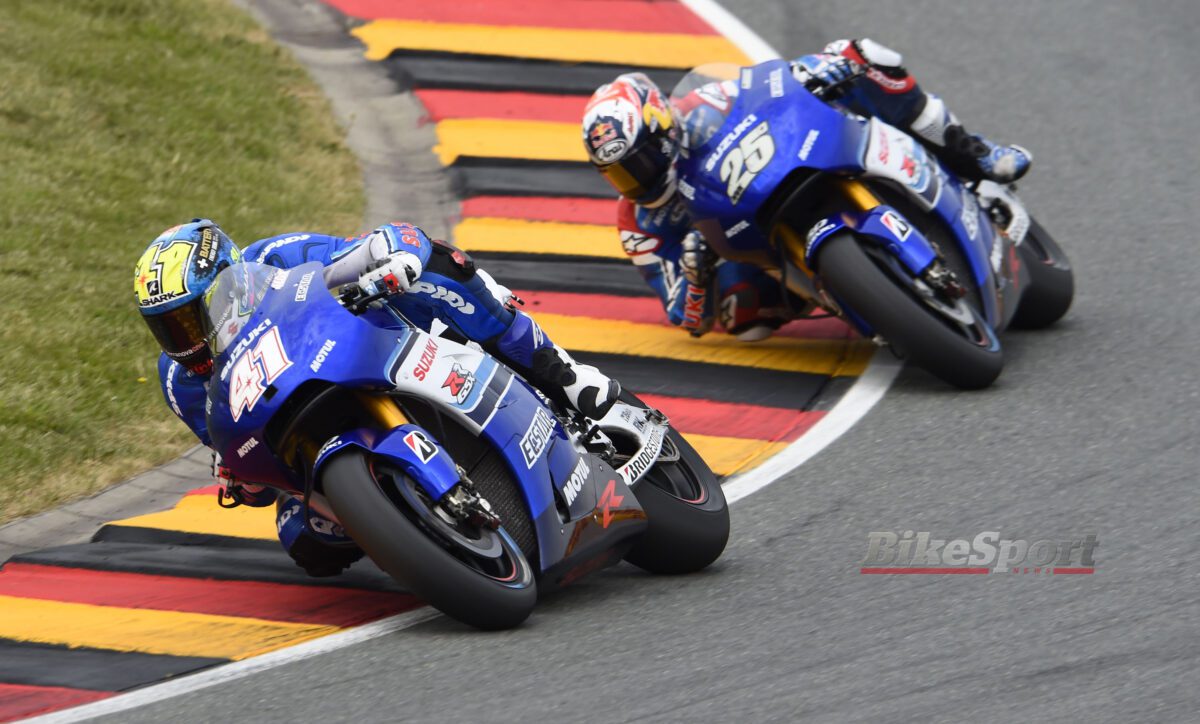 Back to the future
3. Suzuki Ecstar - 2015 German MotoGP, Sachsenring
Sometimes the simple design treatments are the best as Suzuki showed during the 2015 German MotoGP when it went back to its roots for a special throwback look inspired by its models of yesteryear.
Reverting to the former white and multi-tonal blue look of the past and finished with retro typeface, even the curves and aero of the modern GSX-RR couldn't stop us from seeing it as a Suzuki RG500 going back to the future.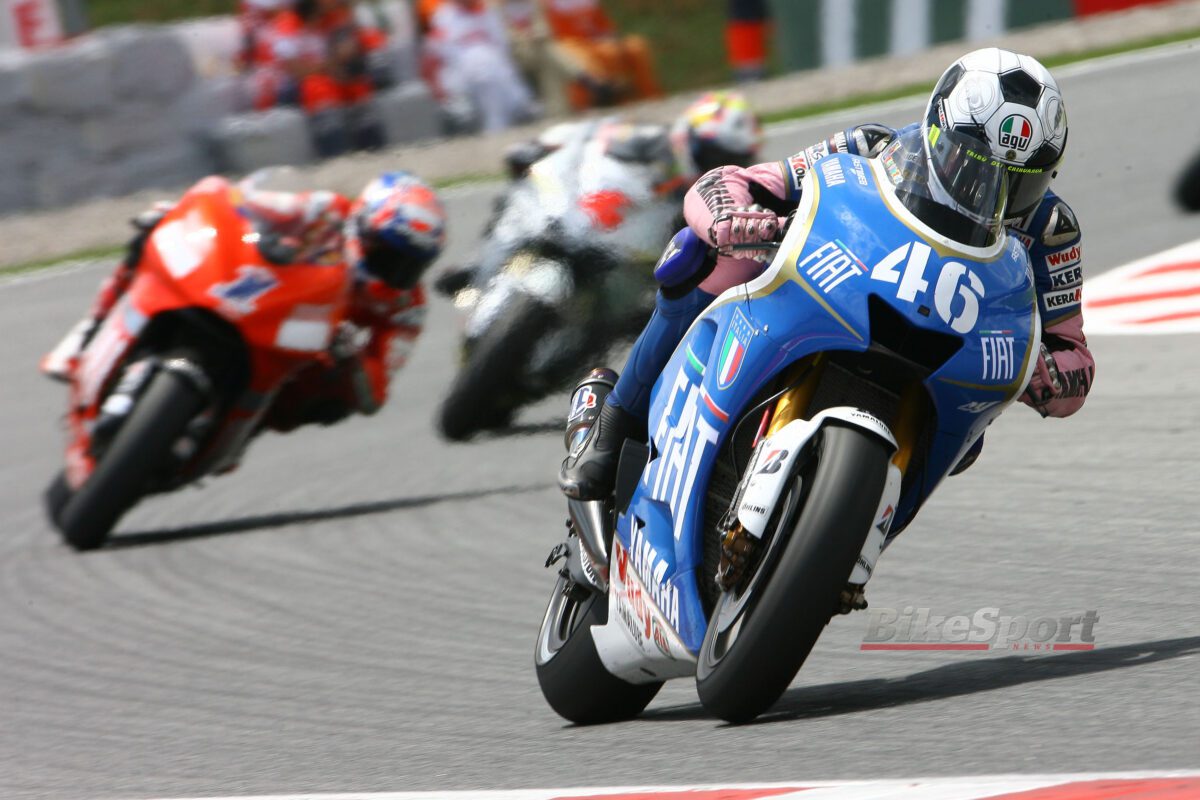 National pride
2. Yamaha Racing - 2008 Catalunya MotoGP, Circuit de Barcelona-Catalunya
Thanks largely to the effect of Valentino Rossi, Yamaha has over the years brought some corking one-off liveries for match day - remember the retro yellow, black and white of the 2010 US Grand Prix or the white and red of the 2011 Dutch TT? - but our favourite has to be its homage to the Italian national football team during the 2008 Catalunya MotoGP.
As an ardent footie fan, Rossi encouraged Yamaha to let him show his support towards its participation in the Euro 2008 Championship with a livery inspired in the same blue colours and tricolores of the team kit, not to mention a helmet made to look like a football.
Unfortunately, having a national hero backing you in the most eye-catching of ways didn't quite have the desired effect with Italy losing its first match 3-0 to the Netherlands the very next day…
Fast moving tribute
1. Gresini Racing - 2022 San Marino MotoGP, Misano
As one of MotoGP's most recognisable and venerable figures, the death of Fausto Gresini during the 2020/2021 off-season was without a doubt a huge loss to the sport.
A tragedy made all the more poignant by the fact it came just a few weeks after his eponymous team had announced its split from Aprilia in favour of returning to full independence competing under his name once again, there were few dry eyes in the house when Gresini Racing - under the steer of widow Nadia Padovani - went and marked its big comeback by winning the 2022 Qatar MotoGP.
While Fausto's memory lives on week-in, week-out in the team name, Gresini Racing went one step further at the 2022 San Marino MotoGP by unveiling a special, retro-inspired livery that mimicked the look of his former grand prix bikes.
Poignant and achingly stylish (significantly better looking than the usual grey and red…), it is definitely our favourite