It says a lot when even winning a race can't overshadow the performance of a wild-card in your own team, but Brad Binder - despite his Spanish MotoGP Sprint Race success - is still playing second fiddle to wild-card Dani Pedrosa within his own KTM Factory Racing team.
Not that he would necessarily begrudge the Spaniard's moment in the Jerez sun, the former MotoGP 'alien' having made a grandstand return to action this weekend as a wild-card, the 37-year old qualifying and finishing sixth on his Sprint Race debut, more than four years after he hung his racing leathers up for good.
He's not the only 'value-added sub' to have starred on occasion in MotoGP over the years though, as these examples show...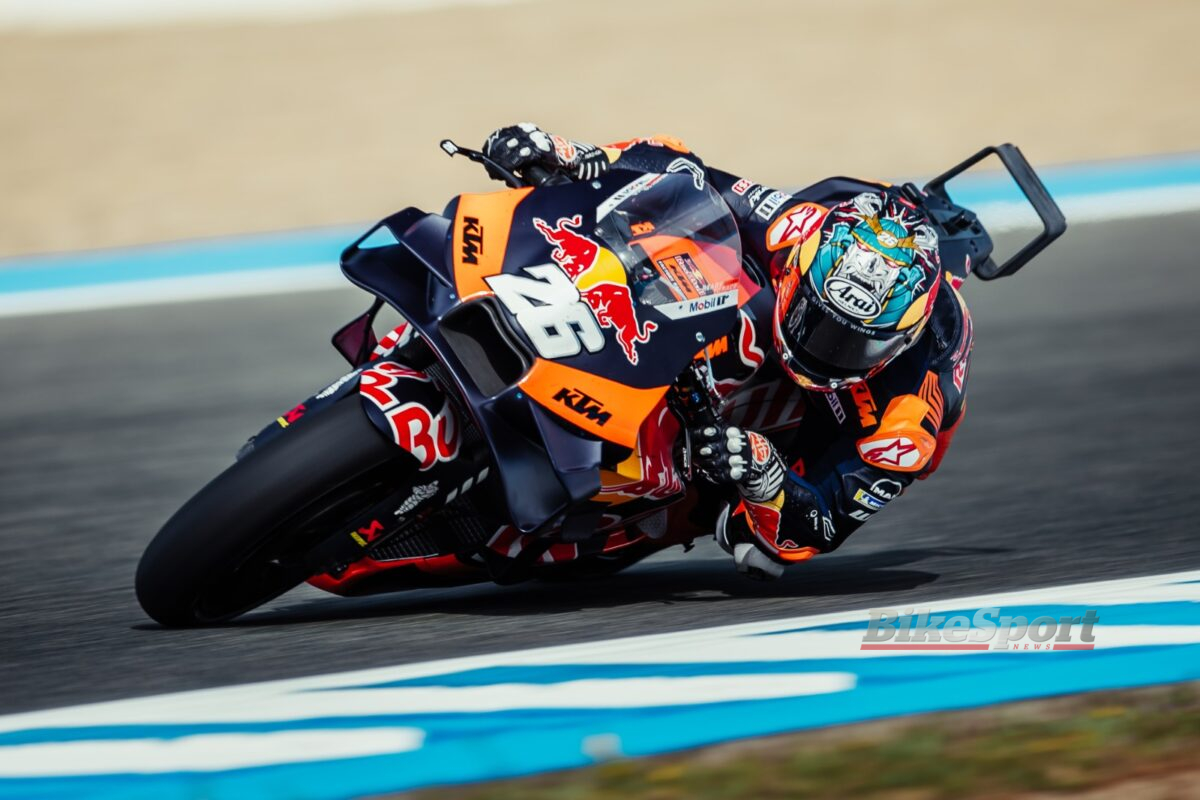 Dani Pedrosa
If your MotoGP Fantasy line-up could include one rider who doesn't race in MotoGP full-time, you'd be a fool not to select Dani Pedrosa in that vacancy.
The Spaniard may have retired from racing at the end of the 2018 MotoGP season, but while most riders use the opportunity to pop their feet up, sleep-in and allow the waistline to expand, for Pedrosa, his 'retirement' was simply a change of job.
Disillusioned with the cut and thrust of MotoGP racing, not to mention the laborious media-related obligations it demanded, Pedrosa simply wanted to ride bikes fast without the fuss.
As such, his lead development role with KTM Factory Racing really is perfect for him, more so when you consider the 31-time MotoGP race winner has been labelled as the pivotal piece of the puzzle that has transformed the manufacturer into a contender.
Though Pedrosa has reportedly turned down multiple offers of a wild-card return since joining KTM in 2019, he has relented on a couple of occasions - once in 2021 when he scored a top ten finish in the Styrian MotoGP and again this weekend in the 2023 Spanish MotoGP.
Having already scored a sixth place finish in the Sprint Race from sixth on the grid, Pedrosa went on to finish seventh in the main GP. Not that it is the result that would have given him most satisfaction as KTM celebrated its first-ever double podium in MotoGP with Brad Binder in second and Jack Miller third...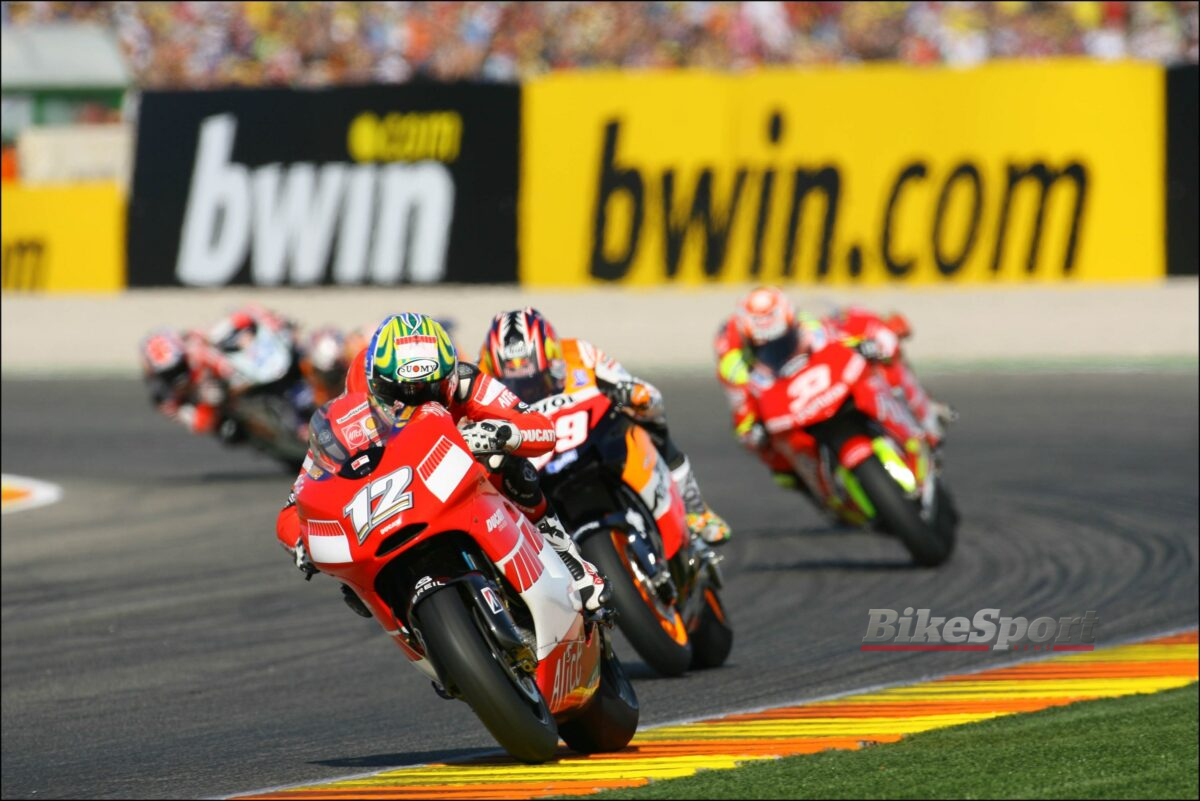 Troy Bayliss
This is possibly the greatest one-off guest performance in history. Not just motorcycle racing, motorsport history. And not just history, we reckon this will stand the test of time in future as well.
A rider whose credentials on a Superbike are second to none, Bayliss' return to MotoGP machinery at the 2006 Valencia MotoGP came hot on the heels of him clinching the second of his three WorldSBK titles for the Borgo Panigale marque.
Of course, Bayliss had been integral to Ducati's MotoGP project from the beginning, forming one-half of its rider line-up during its inaugural 2003 campaign. However, after two seasons of solid results, Ducati went a different way and Bayliss jumped ship to Camel Honda for a time.
Returning to Ducati and the WorldSBK Championship for 2006, Bayliss picked up where he left off in the series he knows best, romping to another title.
It meant he was the ideal candidate to call upon when Capirossi was ruled out through injury ahead of the 2006 MotoGP finale.
With no pressure to perform, Bayliss was able to swing free and easy... and it showed! Qualifying the GP6 on the front row, Bayliss turned that into a dominant victory too - his first in MotoGP for what would be his 45th and final start in the premier class.
While most were too preoccupied by the tense title battle between Nicky Hayden and Valentino Rossi to give Bayliss his due credit at the time, it's a result that has endured and continues to be regarded as one of the most impressive (and surprising) wins of the modern era.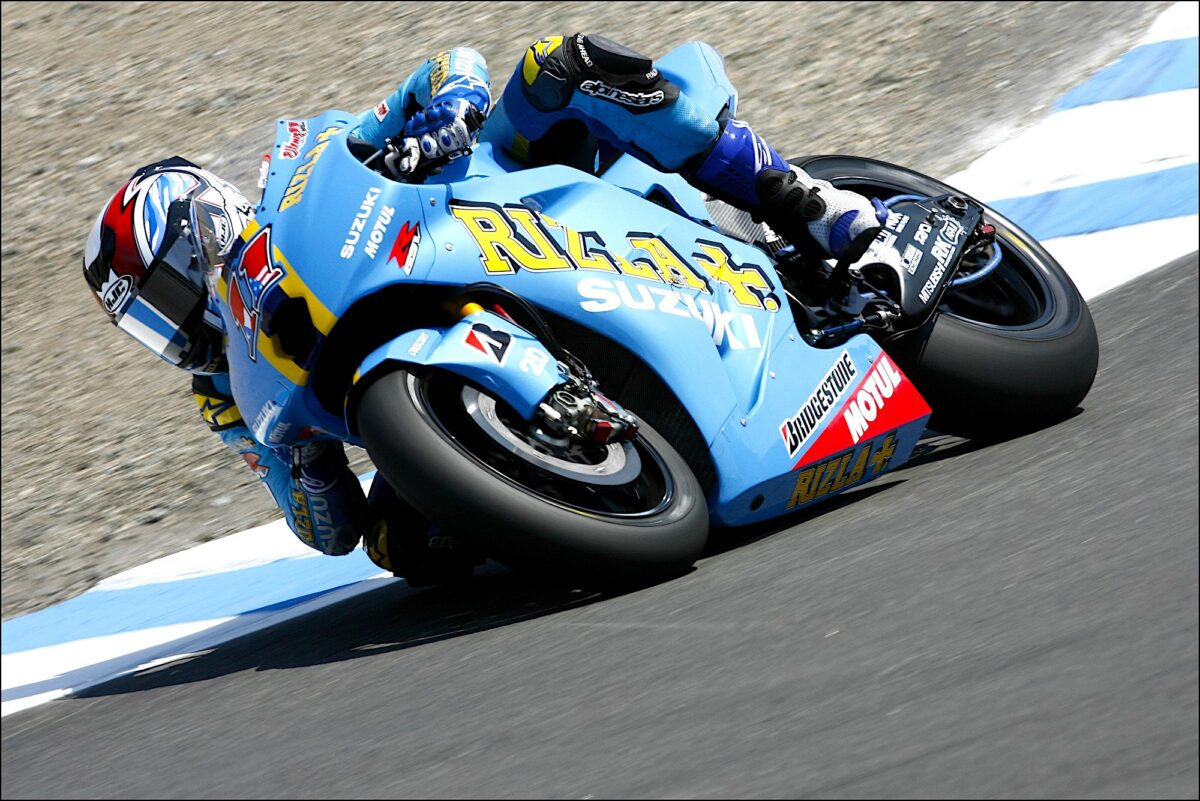 Ben Spies
You won't find many riders generating so much anticipation before they reach MotoGP, but Ben Spies definitely commanded a huge profile long before he made his full debut in 2010 with Tech 3 Yamaha.
With talent scouts seeking the next American rider to follow in the successful wheel tracks of John Hopkins and Nicky Hayden, Spies quickly stood out by taking the fight to his more experienced rivals in the domestic AMA Superbike series at such a young age.
Aligned with Suzuki, the manufacturer turned to him for a surprise MotoGP debut at Donington Park in 2008 in place of the injured Loris Capirossi, an opportunity he grasped by getting it to the flag inside the points.
Two more wild-card outings followed on more familiar soil at Laguna Seca and Indianapolis, yielding eighth in the former and a superb sixth in the latter.
Remarkably, despite Spies out-performing its full-time riders, when it came to selecting riders for 2009 it passed on its option to hire him to its MotoGP line-up. Feeling snubbed, Spies turned to Yamaha instead, who convinced him to spend a year in the WorldSBK Championship - which he'd go on to sensationally to win at his first attempt - before promoting him to MotoGP in 2010.
Alas, the fairytale wasn't to be for Spies, proving as fragile as he was fast in the premier class.
Spending three seasons dogged by injuries and confidence issues, the surgeries and periods out of action eventually took their toll, forcing Spies to hang up his helmet in 2013, aged just 29.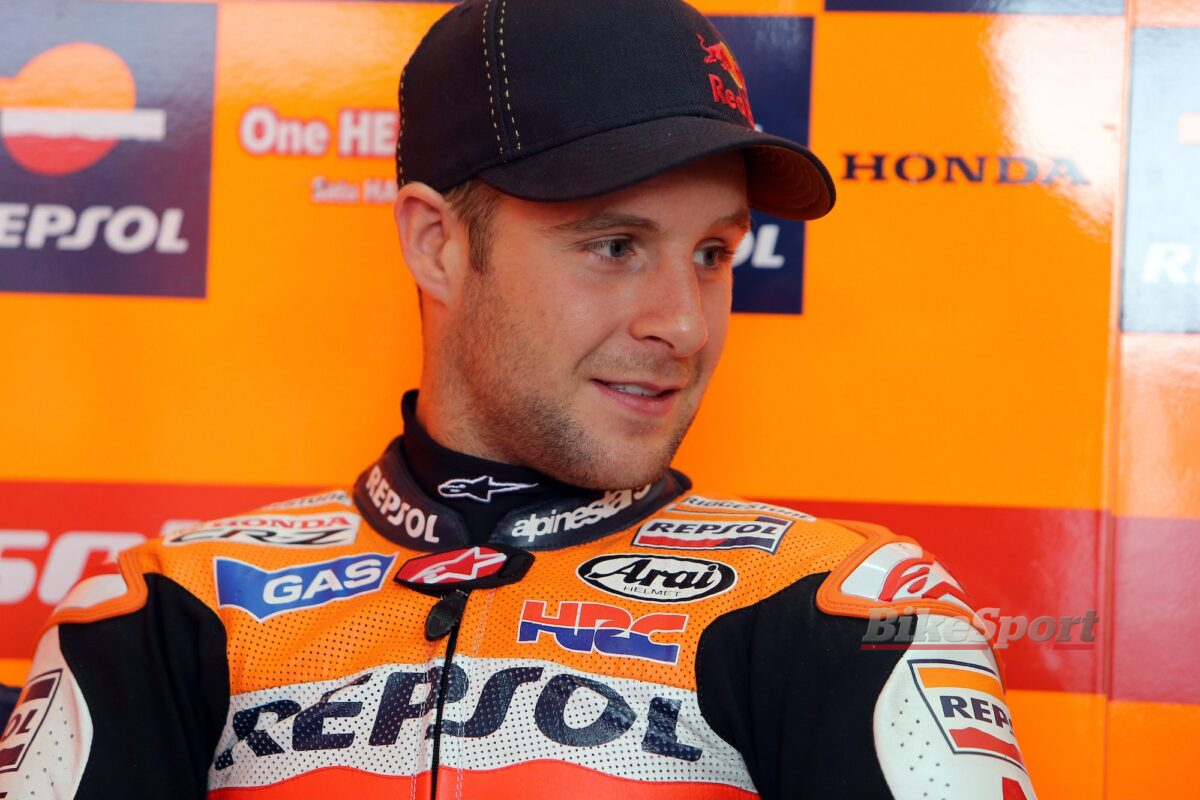 Jonathan Rea
Frankly, we believe Jonathan Rea deserves belated credit for his performance on the Repsol Honda during a two-round stint back in 2012.
Competing in place of the almighty Casey Stoner was never going to be an easy task given the Australian's performance on the RC213V and, at the time, Rea's eighth at Misano and seventh at Aragon was viewed as something of a missed opportunity given he was on full factory machinery.
However, wearing 2023-spec specs, clearly not enough consideration was given to the challenge of going from WorldSBK to MotoGP machinery without much preparation.
After all, we're here lauding Dani Pedrosa for his sixth place finish on a machine he knows incredibly well around a circuit that has a corner named after him. Moreover, just look at MotoGP-experienced Iker Lecuona bringing up the rear on the Repsol Honda this very same weekend...
With this in mind, Rea's efforts were nothing short of remarkable... and it is a shame few saw that at the time. The six-time WorldSBK Champion might have enjoyed a very different career if they had.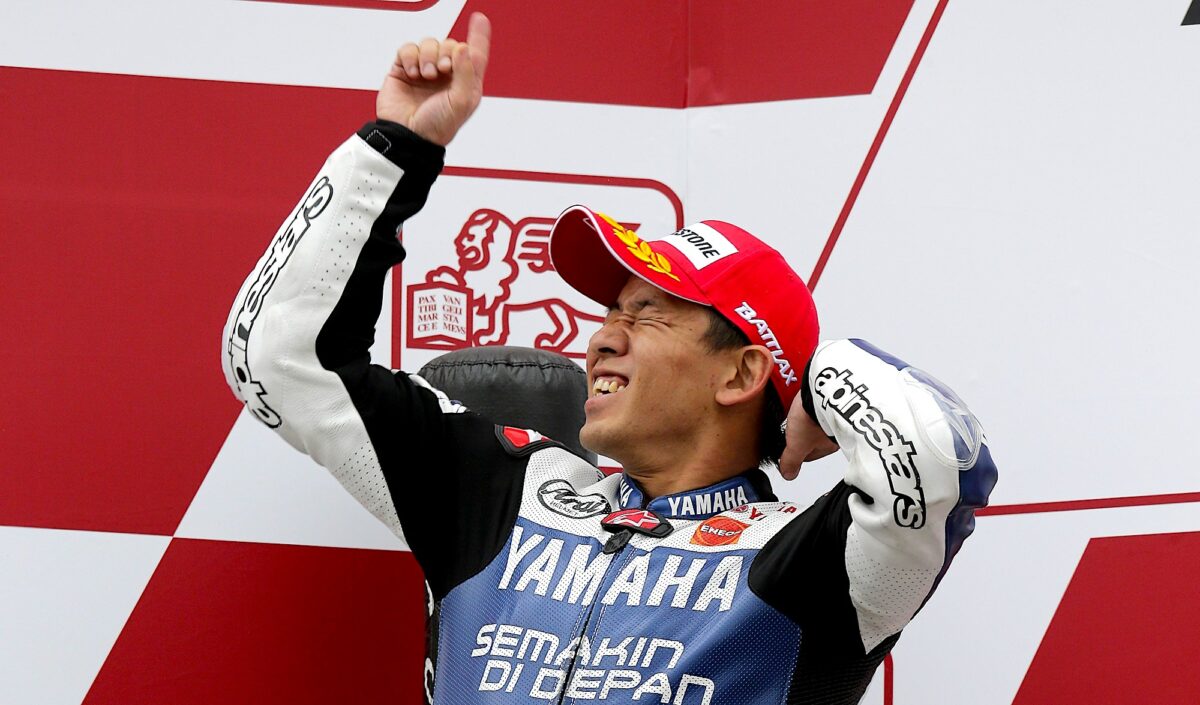 Katsuyuki Nakasuga
Quite possibly the greatest motorcycle racer you've never heard of, while those in the know will recognise Katsuyuki Nakasuga's name, few will recognise how much of a legend he is in his native Japan.
Now aged 41, Nakasuga is still going strong in the All-Japan Superbike Championship having wrapped up an extraordinary 11th title in 2022.
A darling of Yamaha, though Nakasuga has never wanted to follow in the footsteps of Nori Haga and measure himself against the best in the WorldSBK Championship, he has now and again joined the MotoGP ranks, usually on a third Yamaha M1 at his home Motegi round.
However, he has also been the sub of choice for Yamaha when one of its regular riders cannot compete, just as it did towards the end of the 2012 MotoGP season when Ben Spies was unable to race.
Travelling to Europe to start the season-ending Valencia MotoGP, Nakasuga was sat 16th on a damp grid when he chose to take a gamble and fit slick tyres in the hope rain wouldn't return.
It would prove a shrewd decision, Nakasuga expertly keeping his Yamaha sunny side up during some nervy initial laps before a dry line began to show and rivals ahead were forced to peel off into the pit-lane.
Surging up the order, Nakasuga was promoted into second place, which he'd protect all the way to the chequered flag for a shock podium result.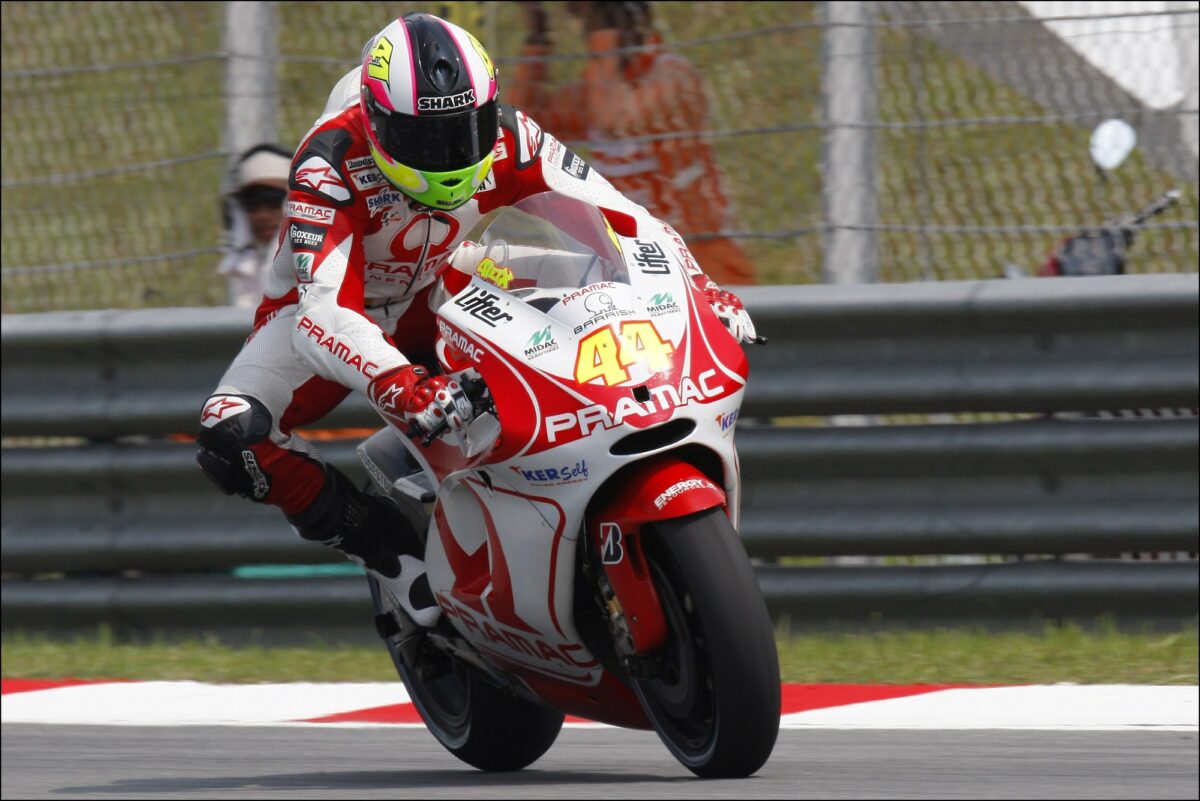 Aleix Espargaro
Perhaps not the most obvious choice for this exclusive list, but it's fair to say few could have possibly predicted the career Aleix Espargaro would go on to have when he was picked to join Pramac Ducati for a handful of races in 2009.
A rider with only a modest record in 125 and 250GP ahead of his shot at Pramac Racing, his availability mid-season was arguably more of a definitive factor than his quality at that stage.
Nevertheless, he knuckled down and produced solid results, ultimately earning himself a full-time deal for 2010. From here, Espargaro has steadily built up his form, leading to his belated bid for the MotoGP World Championship title with Aprilia in 2022... some 13 years later.
Proof that good things DO come to those who wait (and work hard)... even after more than a decade!